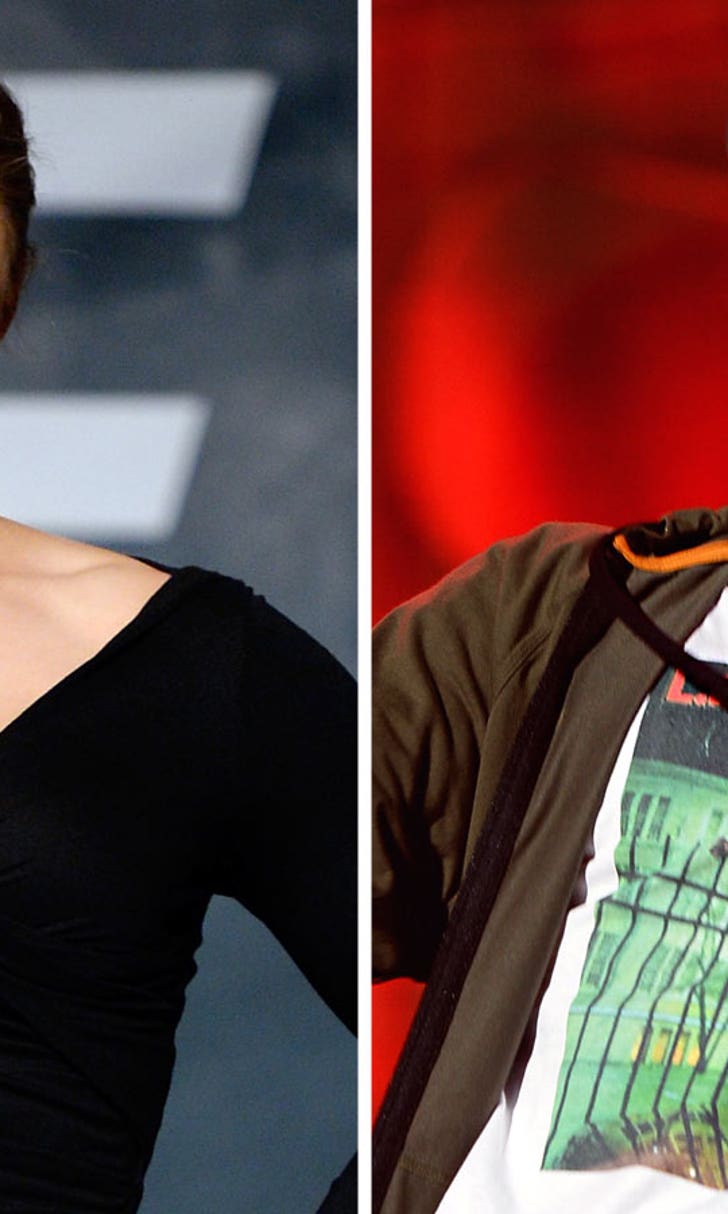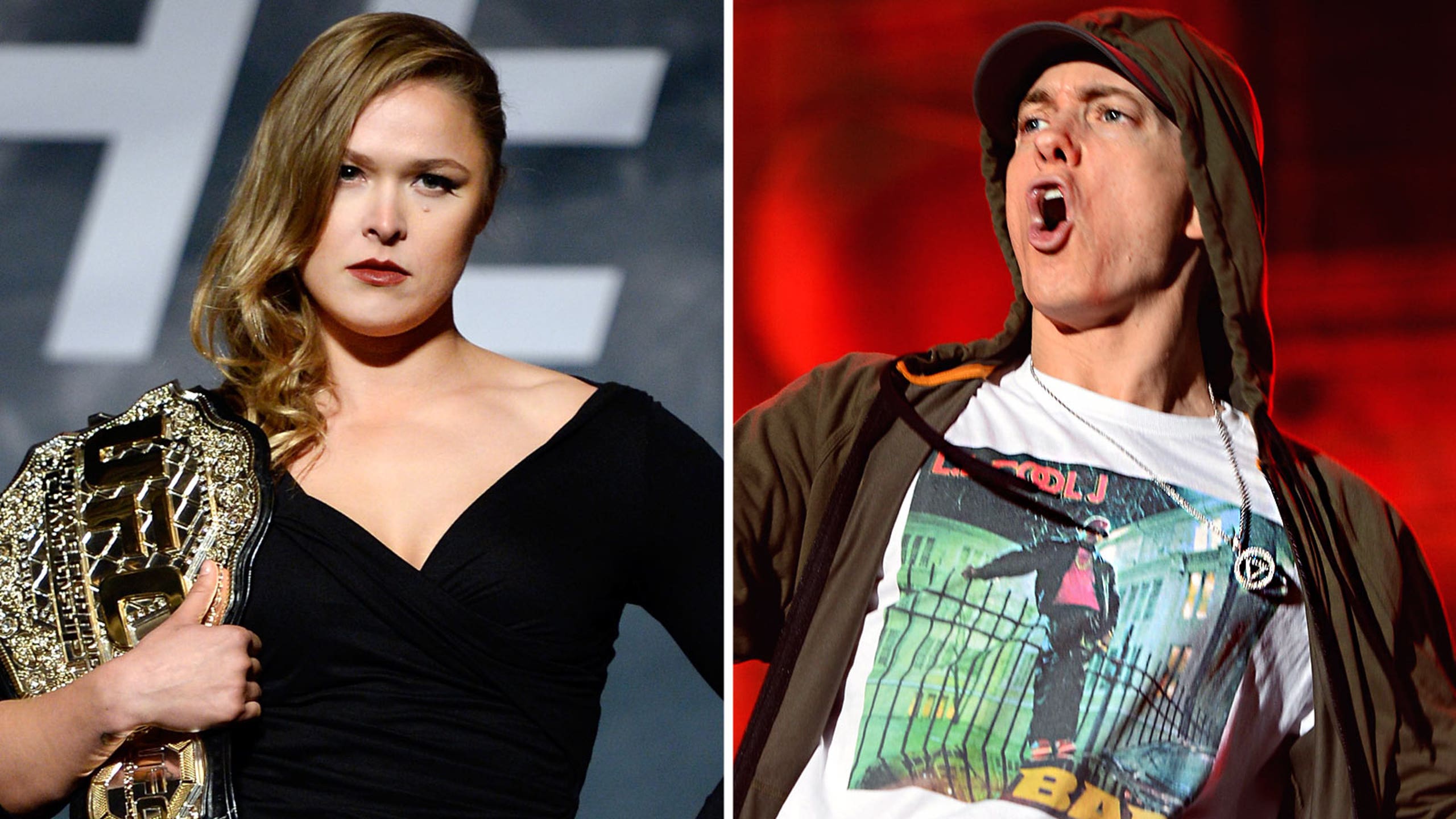 Shady business: Ronda Rousey gets name dropped in latest Eminem track
BY foxsports • November 24, 2014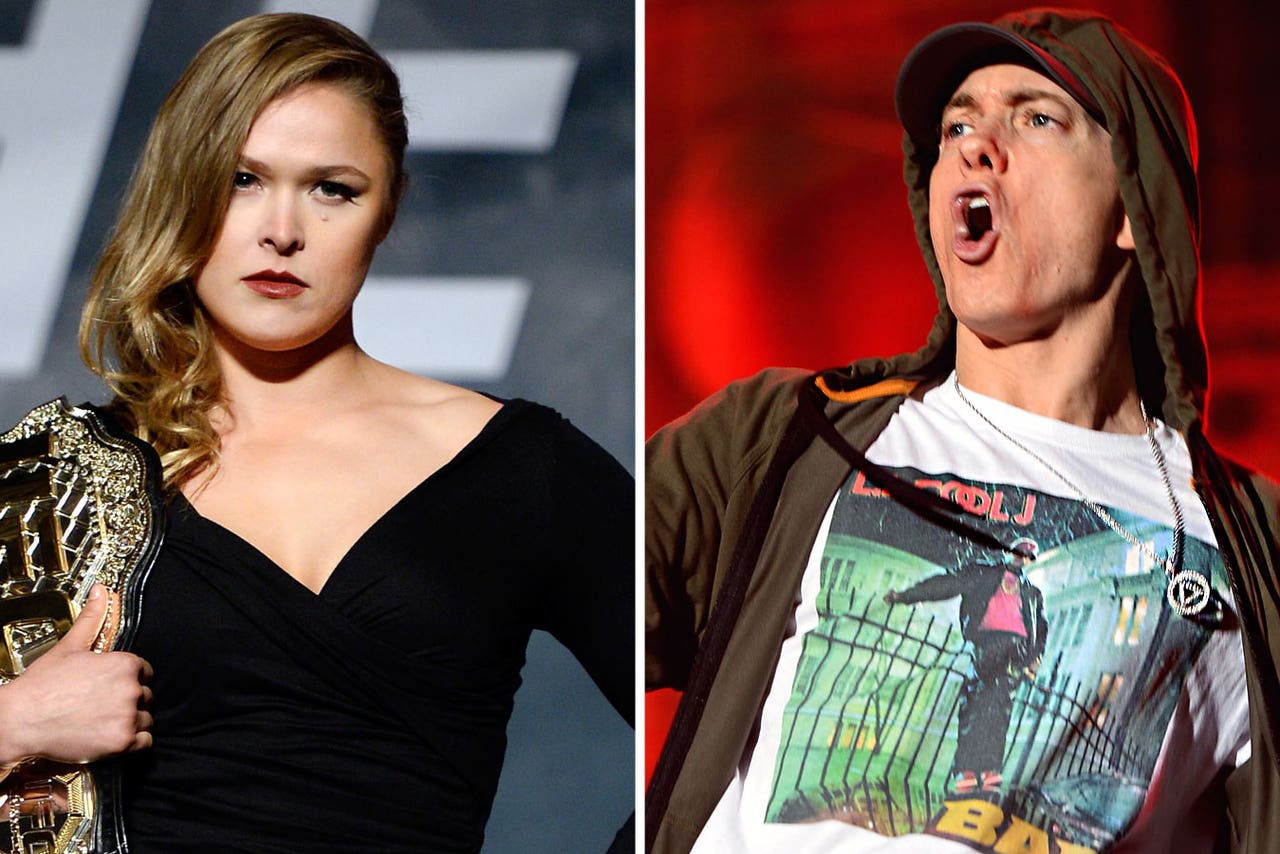 There are certain statuses that go hand in hand when it comes to celebrity and pop culture and getting name dropped in a big hip-hop song -- whether good or bad -- might be at the top of the list.  A star really hasn't made it until some rapper finds a way to inject your name into the lyrics of a song.
Welcome UFC women's bantamweight champion Ronda Rousey to that exclusive list.
She not only made it into a song, but Rousey got a mention by one of the best hip-hop lyricists of all time as Eminem found a place for the baddest woman on the planet in his new track and album that drop on Tuesday.
The song is the title track on the album ShadyXV, which compiles new tracks from the infamous Detroit rapper along with songs from some of the other artists on his Shady record label.
Here's how Eminem mentions Rousey in his lyrics:
I got a Magic Johnson
It's like a Magic Wand allows me to not let a blonde arouse me
If Ronda Rousey was on the couch with the condoms out
Holding a thousand Magnums at once to pounce me
I'll laugh in response to how she dances and flaunts it around me
Her flat little badonkadonk is bouncing around
And all I see is Paulie Malignaggi, she's slaughterhouse in a blouse
So here's the real question -- was Eminem complimenting Rousey when he says he could resist her charms or is there a slight insult tossed in there at the end?
Like trying to figure out the real meaning behind "Stairway to Heaven" by Led Zeppelin, we may never know, but Rousey is now a part of hip-hop history.
And if the champ get a little miffed about Eminem's lyrics by any chance, she can always track down the controversial rapper and snap his arm like a twig because you know she can. 
---
---