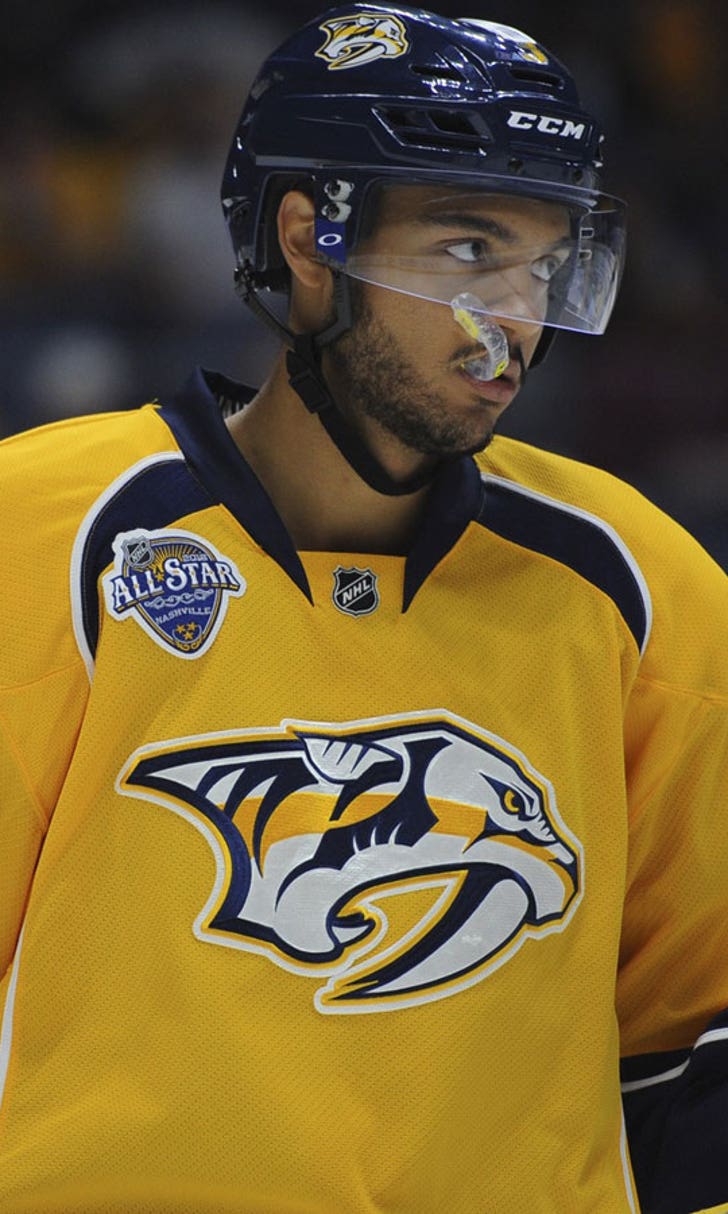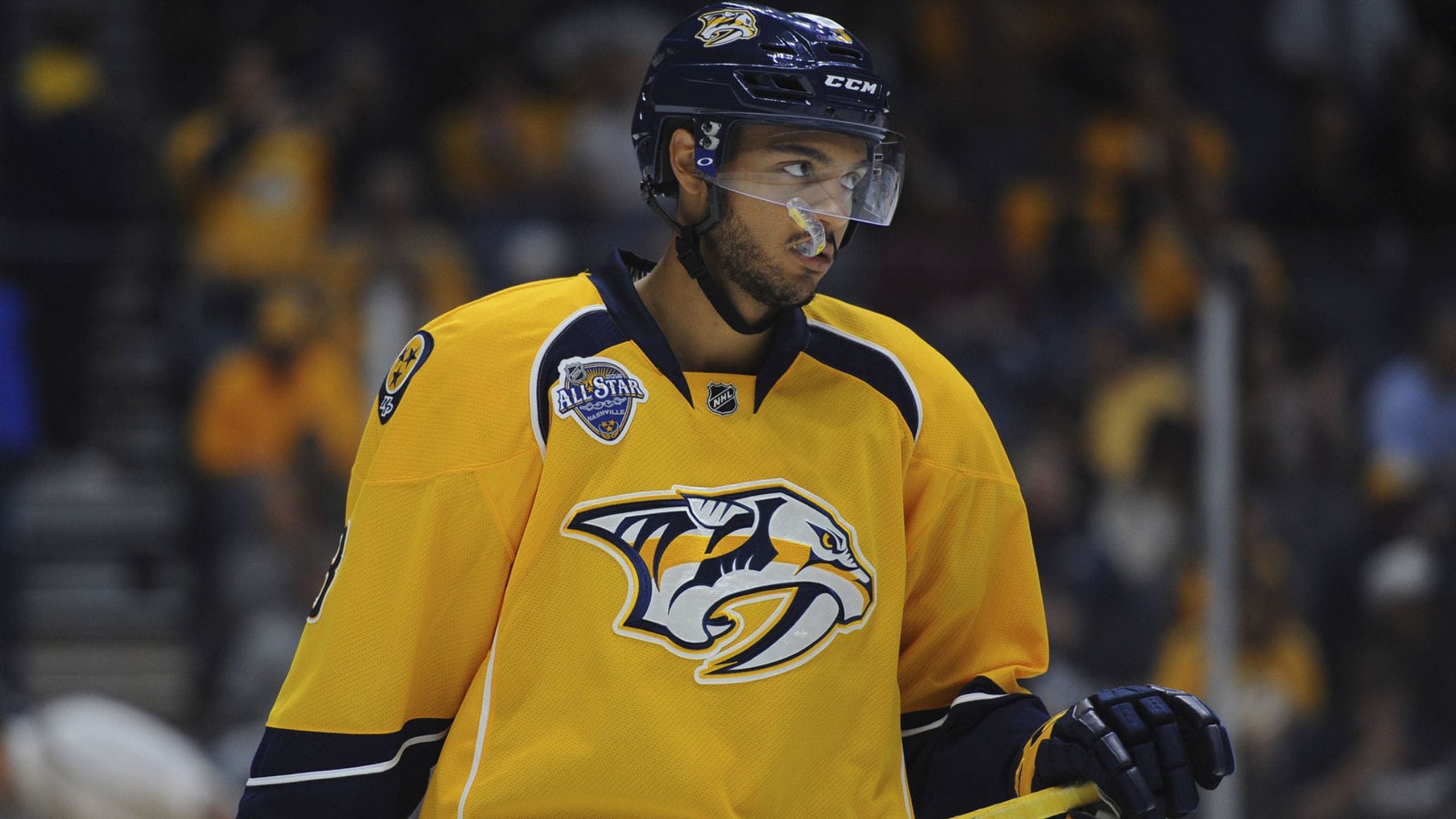 Seth Jones expected to make Jackets debut
BY foxsports • January 8, 2016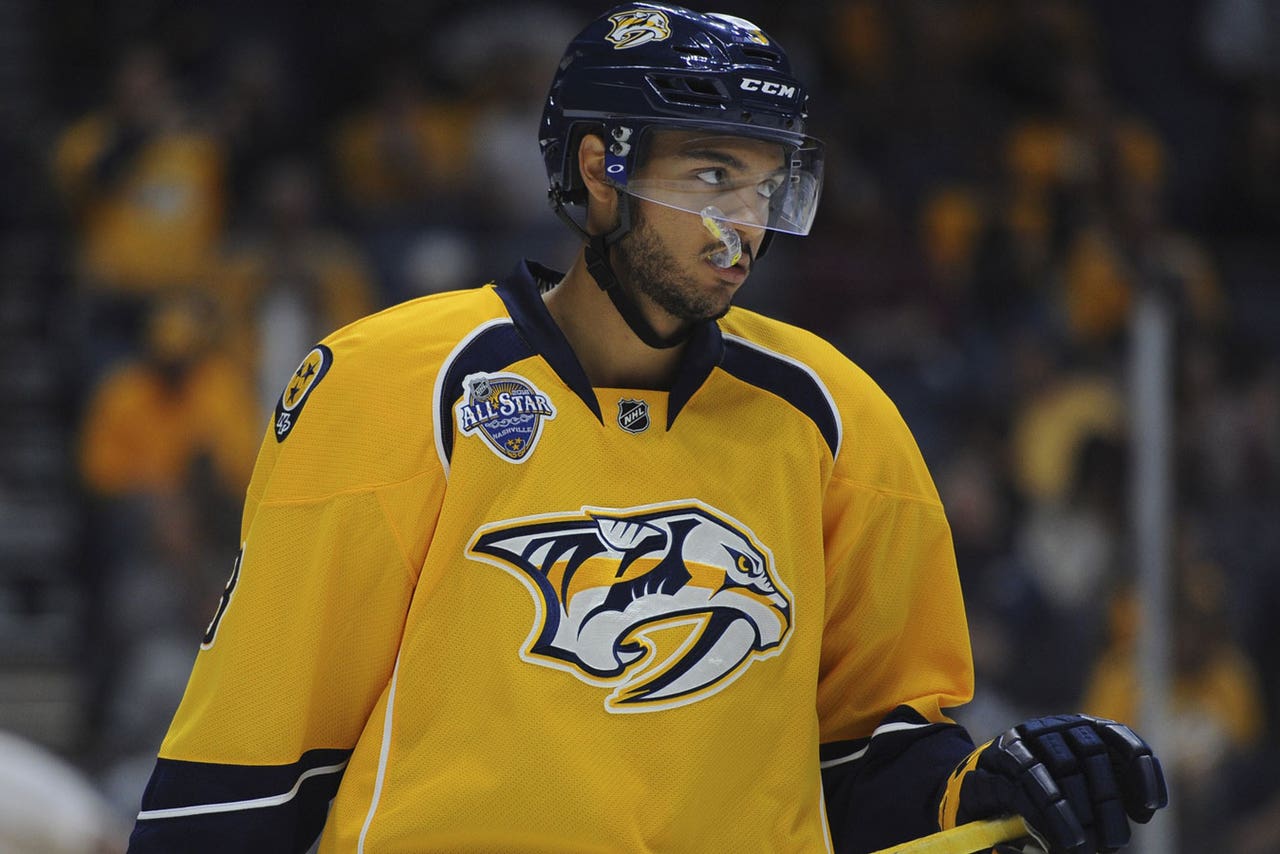 The Columbus Blue Jackets believe they've found the ideal defenseman to help improve a club that's allowed the most goals in the NHL.
Projected to be a fixture in Columbus for many years, Seth Jones is expected to make his debut for the visiting Blue Jackets on Friday night against the Carolina Hurricanes.
Though coach John Tortorella has brought a more defensive-minded approach since replacing the fired Todd Richards after an 0-7-0 start, Columbus has yielded 130 non-shootout goals while recording a league-low 33 points.
In an effort to upgrade their play in the defensive end, the Blue Jackets (15-23-3) acquired the 21-year-old Jones from Nashville on Wednesday for former All-Star forward Ryan Johansen.
"It addresses our biggest need - short term and long term," general manager Jarmo Kekalainen said. "We've been looking for a D-man for a while, and to get a D-man of this caliber, obviously, you have to give up a lot."
The fourth overall pick in 2013 and son of former NBA player Popeye Jones, the third-year blueliner recorded 15 goals, 48 assists and averaged 19:44 minutes in 199 games while playing in the shadows of top-tier defenders Shea Weber and Roman Josi in Nashville. However, the 6-foot-4, 208-pound Jones immediately vaults to the top of the defensive pairings in Columbus.
"They told me that I should be prepared for a few more minutes than I've been playing in Nashville, and a little more opportunity on the power play and the penalty kill," said Jones, who's averaging a career-high 2:25 minutes of power-play ice time. "I'm very excited for that role I'm going to get and I think I'm ready. They've made it pretty clear they're going to throw a little more at me than I'm used to getting."
With the emergence of third-year center Boone Jenner, the addition of Brandon Saad and some potentially solid depth at forward, the Blue Jackets felt ready to deal the 23-year-old Johansen. Both the team and Johansen, who had a career-high 71 points last season, said the move had nothing to do with any problems he may have had with Tortorella.
"This is something we felt we needed to address," Kekalainen said. "We've been looking for a defenseman for a long time. (Jones) is a defenseman that can be a No. 1, No. 2 defenseman."
The Blue Jackets would like to see an immediate return after allowing 24 goals while losing four of six. After being outscored 13-6 during a recent three-game road stretch, Columbus tries to avoid matching a season high with its fourth consecutive defeat away from home.
Its only victory in four meetings last season with the Hurricanes (16-18-7) came 4-3 in a shootout at Carolina on March 10.
Paced by a unit comprised of six American-born defensemen, the Hurricanes have allowed 18 goals in the last 10 games. However, they've scored 17 while going 4-4-2. Carolina has killed 25 of 27 penalties in the last 13 games but is 0 for 14 on the power play in the past eight.
After totaling one goal in overtime losses to Nashville and Edmonton, the Hurricanes fell 3-2 at Vancouver on Wednesday.
"I don't like losses," coach Bill Peters said. "They all feel the same to me."
Jordan Staal had a goal with an assist after recording one point in the previous seven contests.
Defenseman Justin Faulk leads the Hurricanes with 30 points but has none in a season-high five consecutive games. He had three goals with two assists against the Blue Jackets last season.
---
---