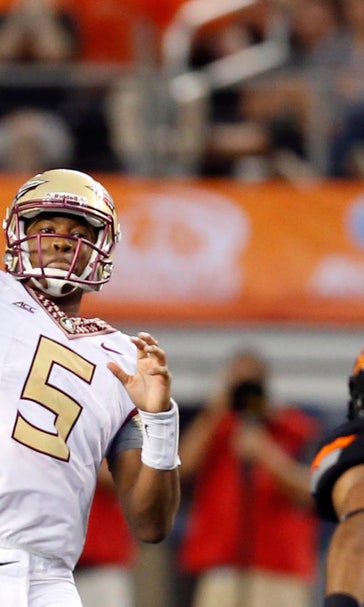 Seminoles reserves likely to see plenty of action vs. The Citadel
September 5, 2014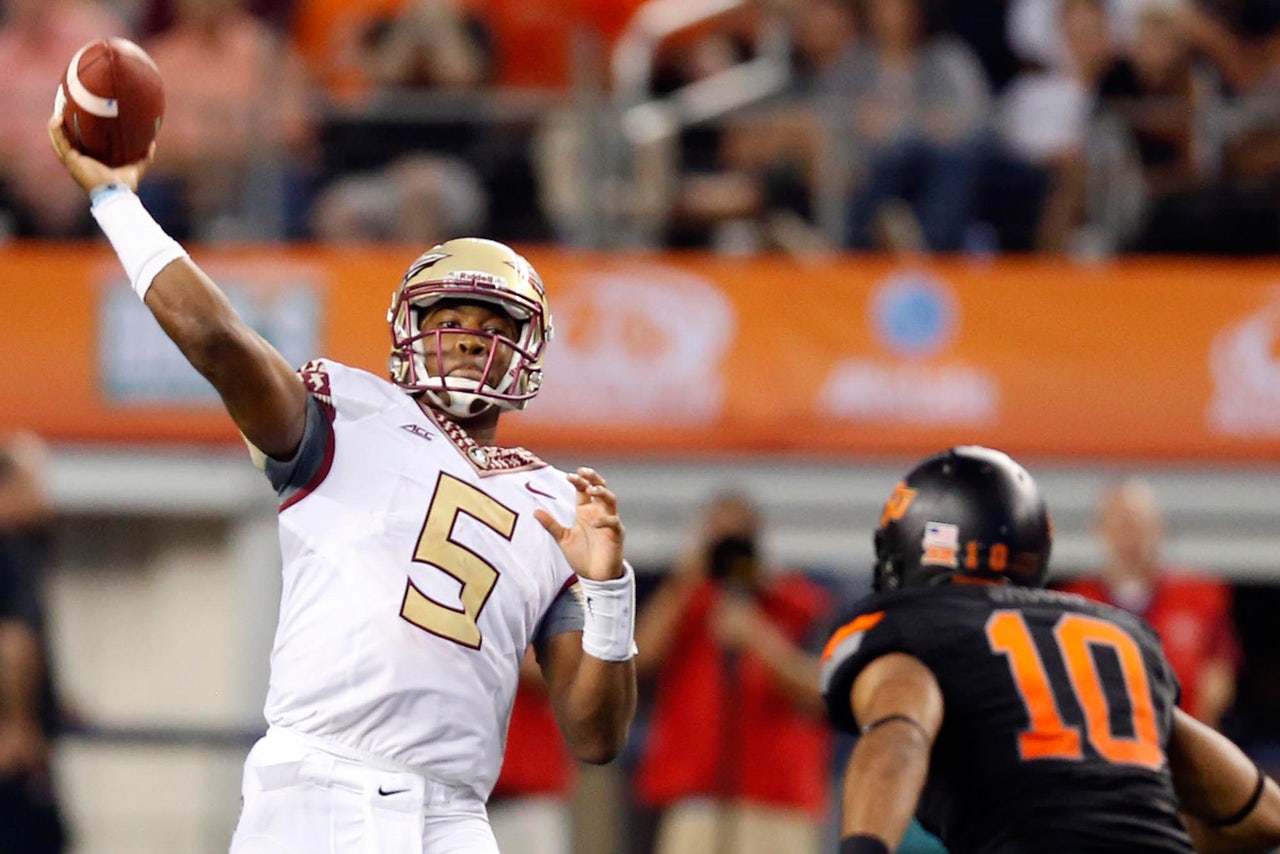 The Florida State Seminoles walked out of AT&T Stadium victorious last Saturday, but not pleased with their performance against Oklahoma State.
Appearing unprepared and inconsistent on both sides of the ball, Florida State head coach Jimbo Fisher vowed to improve the quality of practices this week.
"It has been a lot different when it comes to the intensity standpoint," quarterback Jameis Winston said of practices. "The young guys realize now that practice might be dreadful, but the game is easy."
Looking to improve from last weekend, the 'Noles welcome a far more inferior opponent, The Citadel Bulldogs, into a sold-out Doak Campbell Stadium this Saturday (7:30 p.m., Sun Sports).
The Citadel, a member of the FCS in the Southern Conference, enters the game with a 0-1 record this season after losing to Coastal Carolina.
The Bulldogs have never beaten a ranked FBS opponent, going 0-17 all-time.
Florida State, on the other hand, is 5-0 against FCS competition under Fisher, with a combined score of 299-25 in those five games.
With Saturday's matchup likely reaching "blowout" status by the second quarter, it will serve as an excellent opportunity for the Seminoles younger reserve players to get quality game action.
"We have to get them ready for the show," Winston said of the younger players. "When you have that competition and are able to show your abilities against another team, you get a relaxed state of mind."
MATCHUP TO WATCH
The Citadel runs a triple-option offense, meaning they rely heavily on the run. Last week against Coastal Carolina, the Bulldogs totaled 377 yards, 358 on the ground. Quarterback Aaron Miller attempted eight passes, completing only one for 19 yards.
Without the threat of a passing game, the matchup to watch this Saturday is The Citadel running backs, Tyler Renew and Jake Stenson, going up against FSU linebackers Terrance Smith, EJ Levenberry, and Reggie Northrup.
The Florida State linebacker trio has to play smart, gap protection football and not over pursue.
"Option teams are a pain," Fisher said. "You have to be willing to do all the work."
TRENDING UP
The Citadel: The Bulldogs have gained over 3,000 yards on the ground the past three seasons.
Florida State: The Seminoles enter the game with a 17-game winning streak, tying the school record held from Aug. 28, 1999 to Oct. 7, 2000
TRENDING DOWN
The Citadel: The Seminoles have not lost to a school from the Southern Conference in 61 years. Their last lost to a SoCon team came in 1953 against Furman (14-7).
Florida State: FSU was outrushed by Oklahoma State 161 yards to 106 yards in Saturday's season opener. Going back to last year's BCS National Championship game versus Auburn, that's two straight matchups in which the 'Noles have given up more yards on the ground than they have gained. The Citadel's triple option could make it three straight games.
INJURY REPORT
The Citadel: Out for game -- SB Dalton Trevino (knee)
Florida State: Out for game -- LB Kain Daub (Toe), LB Ukeme Eligwe (foot), RB Ryan Green (Hamstring), LB Matthew Thomas (ankle), CB P.J. Williams (Hamstring), DE Chris Casher (Academics); Out for season -- DB Colin Blake (shoulder); LB Delvin Purifoy (ankle)
QUOTEBOARD
"It is awesome. I am looking forward to getting into Doak Campbell and playing our game, doing the things we do. It will be good to see the fans and it will be awesome to have a sellout. That would be tremendous." -- FSU head coach Jimbo Fisher
"What an incredible opportunity we have ... After it kicks off, we're playing on the same size field that we play on here in Johnson Hagood (Stadium). They play with 11 just like we do. We're not going to change anything we do because of who we're playing. We're going to go down there, we're going to get after their rear end, we're going to compete and we're going to play Citadel football." -- The Citadel head coach Mike Houston
"We don't really have any pressure because it is a new team, but I am glad that we did win that way so we can see that this is going to be a strain. We don't have to beat everybody by 40 points a game. We are going to be playing some real football and we are glad we got tested early. We needed to see what we were going to do in that pressure situation. Fortunately, it was the Boston College [last season], our third game where we got tested. It was the first game this time. We overcame adversity and we got a victory." -- QB Jameis Winston on the pressure of being the No. 1 ranked team in the nation
"He overcame a lot and has really grown as a human being. I've said this before, an extremely intelligent man, great heart, good person. What he has overcome to get to where he is at, I can't wait for him to have success. I really can't." -- FSU head coach Jimbo Fisher on RB Mario Pender playing in his first game in two years last weekend
DID YOU KNOW?
Florida State hasn't trailed in a regular-season game in 571 minutes and 49 seconds. The last time the Seminoles were behind during the regular season was in the second quarter of a game at Boston College on September 28, 2013.
LOOKING AHEAD
Florida State has a bye week then plays ACC rival Clemson Sept 20 inside of Doak Campbell Stadium.
---