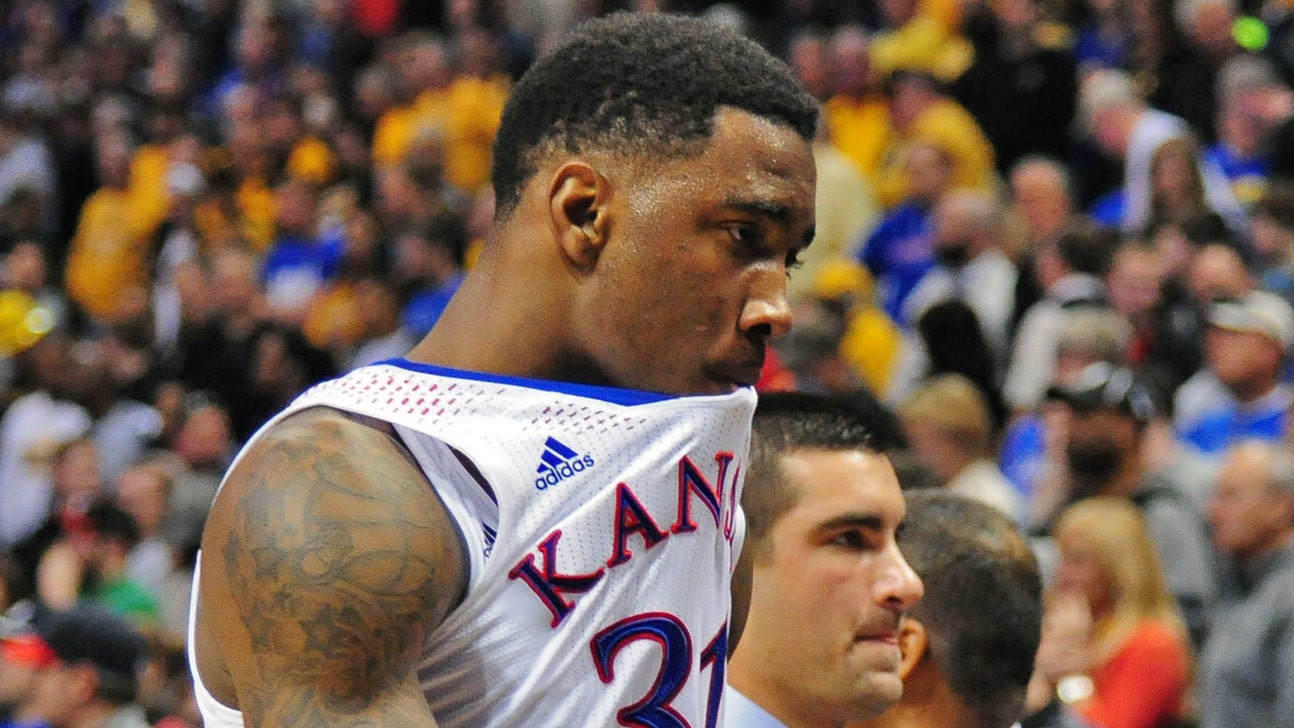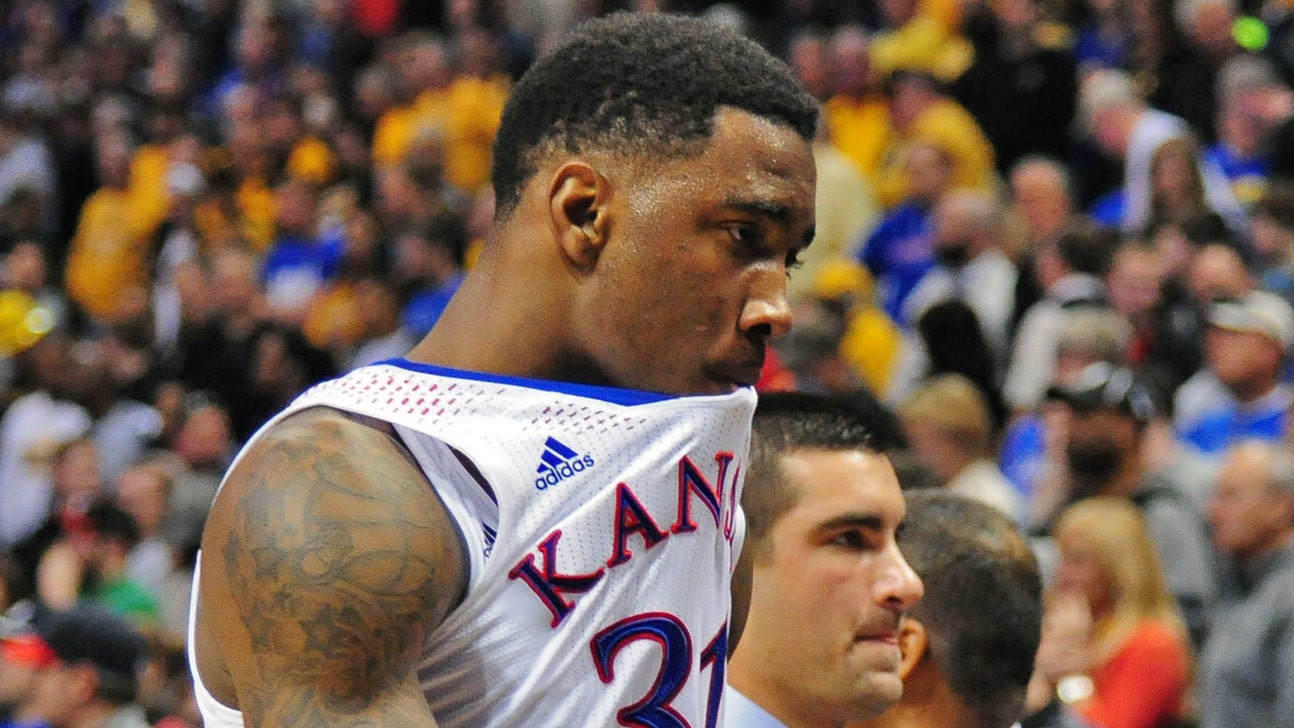 Self doesn't believe Traylor arrest will distract KU at Georgetown
Published
Dec. 9, 2014 1:41 p.m. ET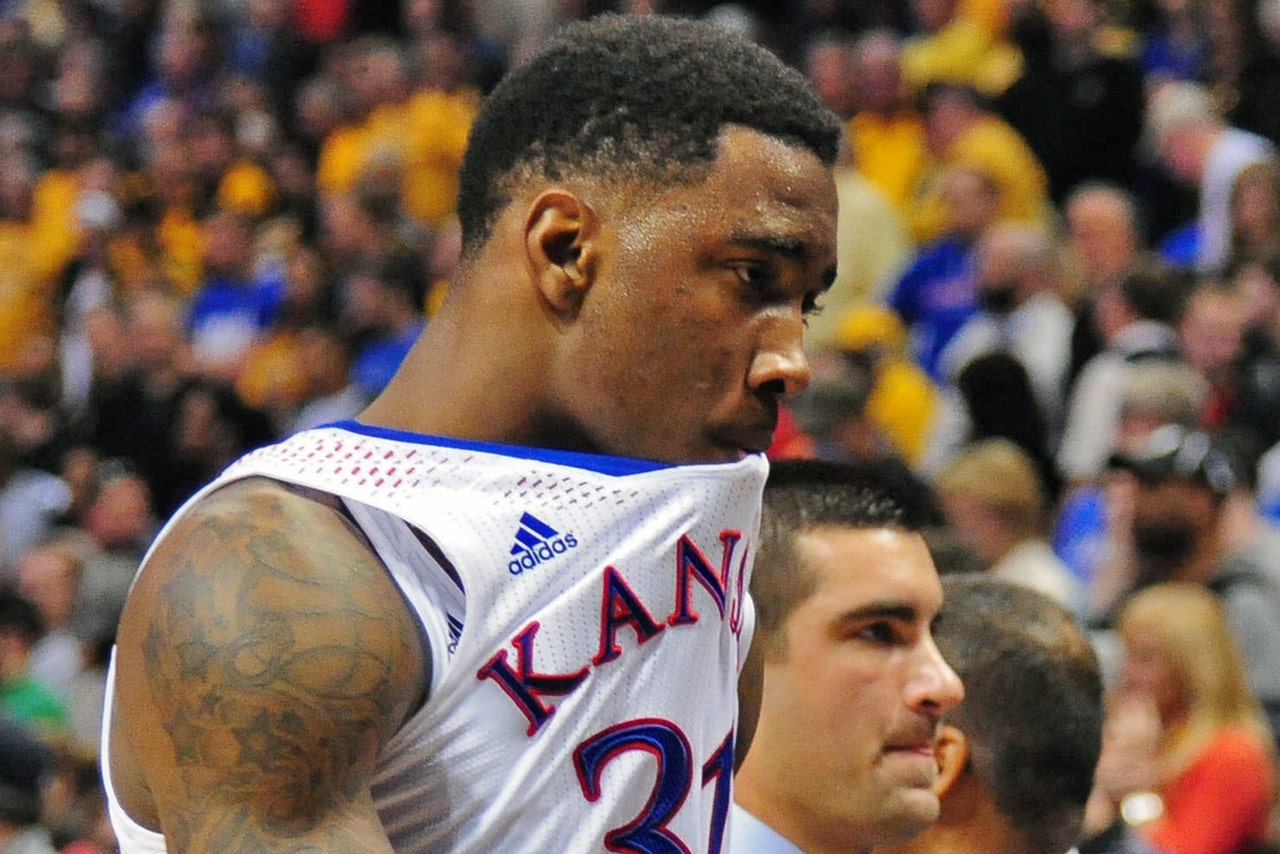 Amid an extremely competitive stretch of the schedule, Kansas will be without a key contributor for its next challenge.
Suspended forward Jamari Traylor will watch as the No. 10 Jayhawks go on the road trying for a sixth straight victory Wednesday night against Georgetown.
Traylor, who started the first two games but has become a dependable reserve with 3.3 points and 3.9 rebounds in 19.1 minutes per contest, was arrested over the weekend on a charge of interfering with a police officer. Coach Bill Self said the 6-foot-8 junior will travel with the team but won't play Wednesday.
"Hopefully, that will be a situation in which we can put it behind us," Self said. "He's a good kid who made a bad choice.
"(It) certainly brought some negative attention on him and our program. Certainly, it's a great learning lesson to our other guys, as well."
Self doesn't believe the incident will be a distraction for a team that's bounced back nicely from an embarrassing 72-40 loss to top-ranked Kentucky on Nov. 18. In the last four games, Kansas (6-1) beat a promising Rhode Island team, an improving Tennessee squad, then-No. 20 Michigan State and a Florida team that opened the season No. 7 in the country.
Things won't get easier with matchups against Georgetown (5-2), which is shooting 50.1 percent, and No. 13 Utah on Saturday in Kansas City.
"I do think it will be good for us," Self said. "This will be a tough week. We'll be definitely challenged."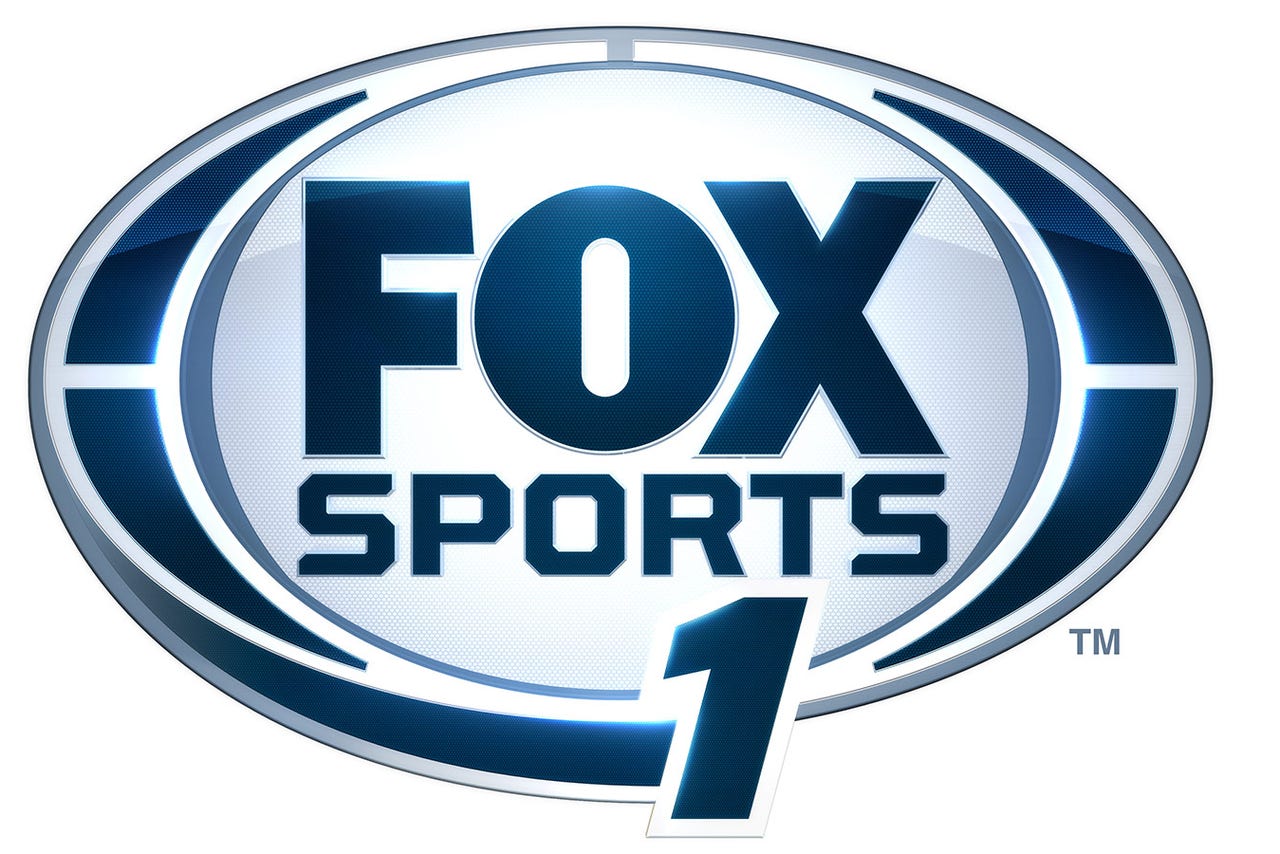 Watch the KU-Georgetown game at 6 p.m. Wednesday on FOX Sports 1.
The Jayhawks shot a combined 7 of 28 from 3-point range and 39.2 percent overall against the Spartans and Gators, but held both to 37.9 percent from the field. Kansas trailed by 18 shortly after halftime versus Florida on Friday but took control with a 17-0 run late in the second half.
"I think they'll draw from that," said Self, whose team has not allowed an opponent to shoot better than 44.4 percent. "We're going to have to win some games where we don't play great. Every athletic team, in all sports, has to do that."
Wayne Selden Jr. shot 9 of 15 and scored a season-high 21, five days after missing all 10 field-goal attempts in the 61-56 victory over Michigan State.
"You're not going to make them every night," he said. "You just have to stay persistent."
Selden had nine points with four assists as Kansas improved to 2-1 versus Georgetown with an 86-64 home victory last December.
Lookin' good! Check out our gallery of Big 12 cheerleaders.
Hoyas center Joshua Smith fouled out of that contest with five points, and he likely needs to be more involved offensively for his team to win the rematch. Smith is averaging 12.7 points and a team-high 6.9 rebounds, and the Hoyas are 3-0 this season when he scores more than 10.
Smith, who began his career at UCLA and is facing Kansas for the fourth time, had 12 points with seven boards as Georgetown shot a season-high 54.9 percent in Sunday's 78-46 win over Towson.
"I don't think you can prepare for Josh," Self said. "We're going to have to limit his good touches and allow him not to get to his spot on the block quite as easily."
The Hoyas bounced back Sunday after falling to then-No. 2 Wisconsin and current-No. 15 Butler by a combined nine points on consecutive days at the Battle 4 Atlantis last month. Georgetown received the third-most votes this week of teams that didn't make the AP Top 25.
Leading scorer D'Vauntes Smith-Rivera, averaging 18.5 points over the past four games, had 12 with five assists against the Jayhawks last season.
Georgetown has won three straight non-conference home games versus Top 25 teams, but the last one came Jan. 30, 2010, over then-No. 8 Duke.
---