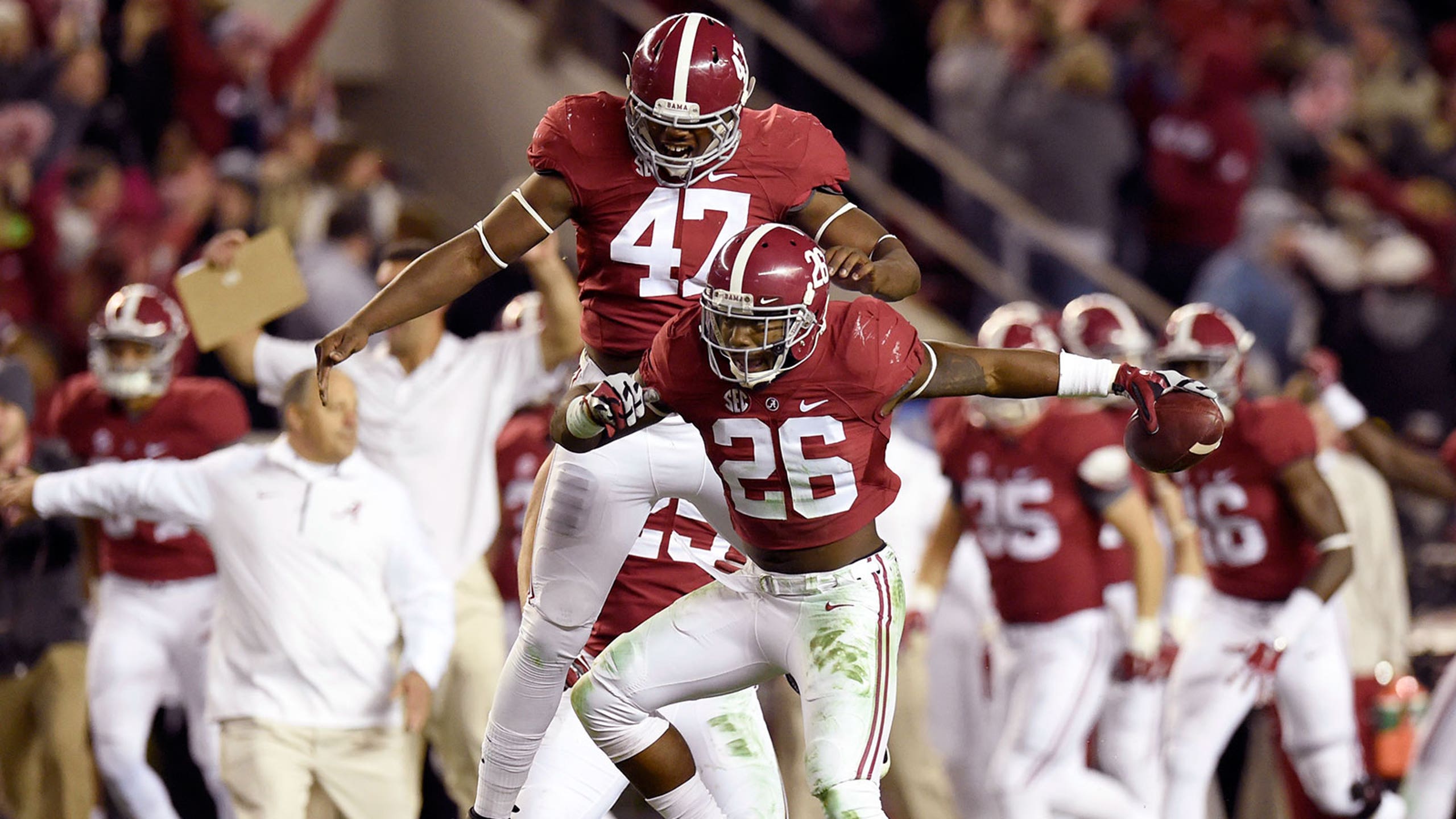 SEC's hopes of two playoff teams still alive with latest CFP poll
BY Cory McCartney • November 18, 2014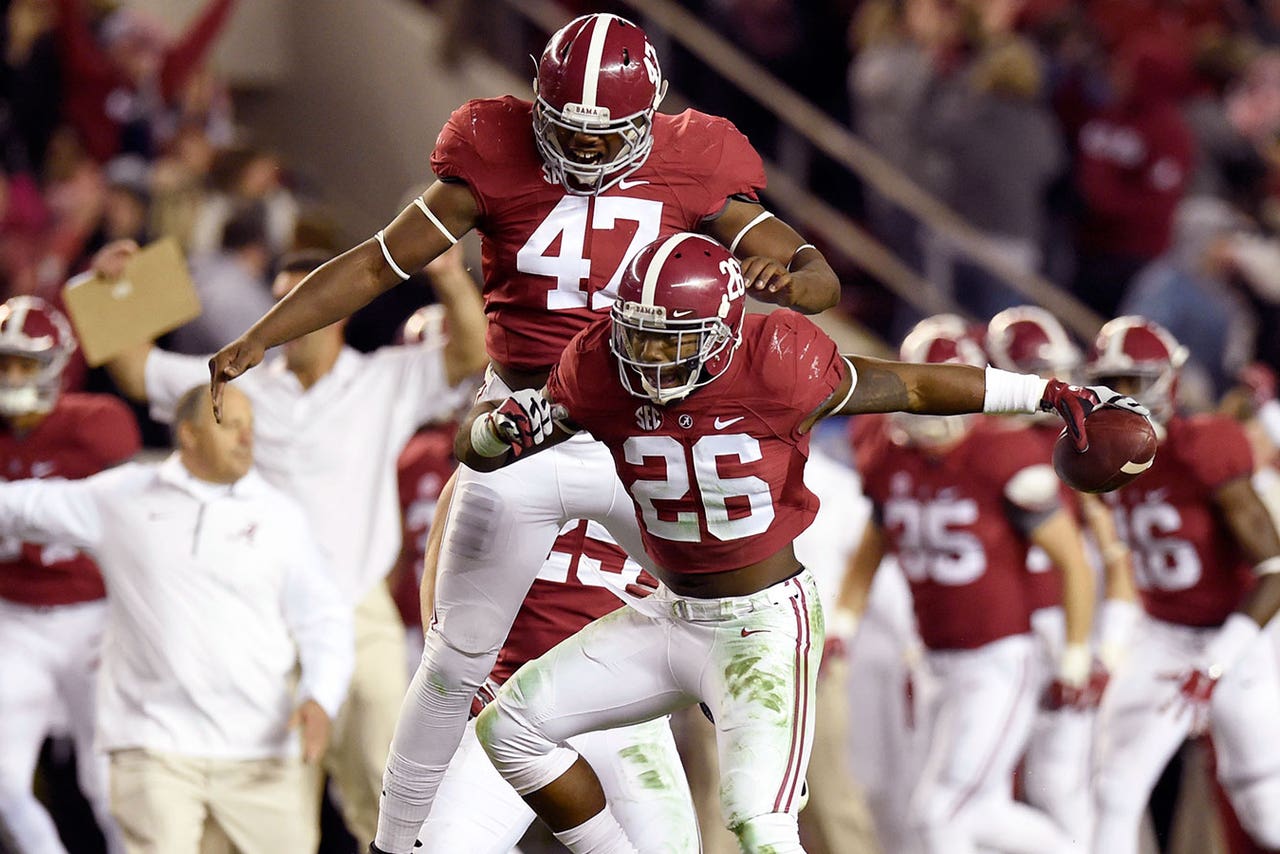 The SEC remains atop the college football world; it's only the name that changed.
Alabama moved up to No. 1 with Tuesday's release of the latest College Football Playoff poll, followed by Oregon, Florida State and Mississippi State.
The Bulldogs, who had been atop the rankings since they began after Week 9, were expected to tumble after a 25-20 loss to the Crimson Tide on Saturday, but remaining in the top four provided a major surprise.
The selection committee's take on the 9-1 Bulldogs may end up being the best thing that could have happened to the SEC.
There remains a very real possibility of the conference getting two teams into the initial playoff. That holds true should Alabama, which is on track to claim the West title, win out against Western Carolina and No. 14 Auburn and the SEC Championship Game in Atlanta.
Meanwhile, if the Bulldogs win their final two regular-season games -- this week vs. Vanderbilt and the finale at No. 8 Ole Miss -- and finish 11-1, they could make an interesting argument in a debate that, as of now, looks to center around Mississippi State, No. 5 TCU, No. 6 Ohio State and No. 7 Baylor for that fourth spot.
Per the College Football Playoff's Web site, the selection committee "will emphasize obvious factors like win-loss records, strength of schedule, conference championships won, head-to-head results and results against common opponents."
It's a point that Long drove home after the rankings' release.
"Even though we don't yet know who the conference champions are -- and that is a factor we will weigh in December – this committee has been clear that quality of wins and strength of schedule are important factors," he said.
That could make it tough to give the nod to Mississippi State without even a division crown.
But the Bulldogs have already knocked off three top-10 teams with another awaiting them in the Rebels. If they're only loss comes against a team that finishes the regular season as the nation's No. 1, that's a better resume than the Horned Frogs (two top-10 wins and a loss to Baylor), the Buckeyes (that loss to Virginia Tech gets uglier by the week) and the Bears, who lost to unranked West Virginia.
Overall, the SEC found itself well represented, with Georgia at No. 10 following its win over Auburn, while the Tigers fell five spots. Meanwhile, East-leading Missouri made its first appearance in the poll at 20th.
But the focus is and remains on the top, where the SEC is still in control, and should the league avoid any further surprises, positioned to have a strong argument to make up half of the initial playoff field.
---