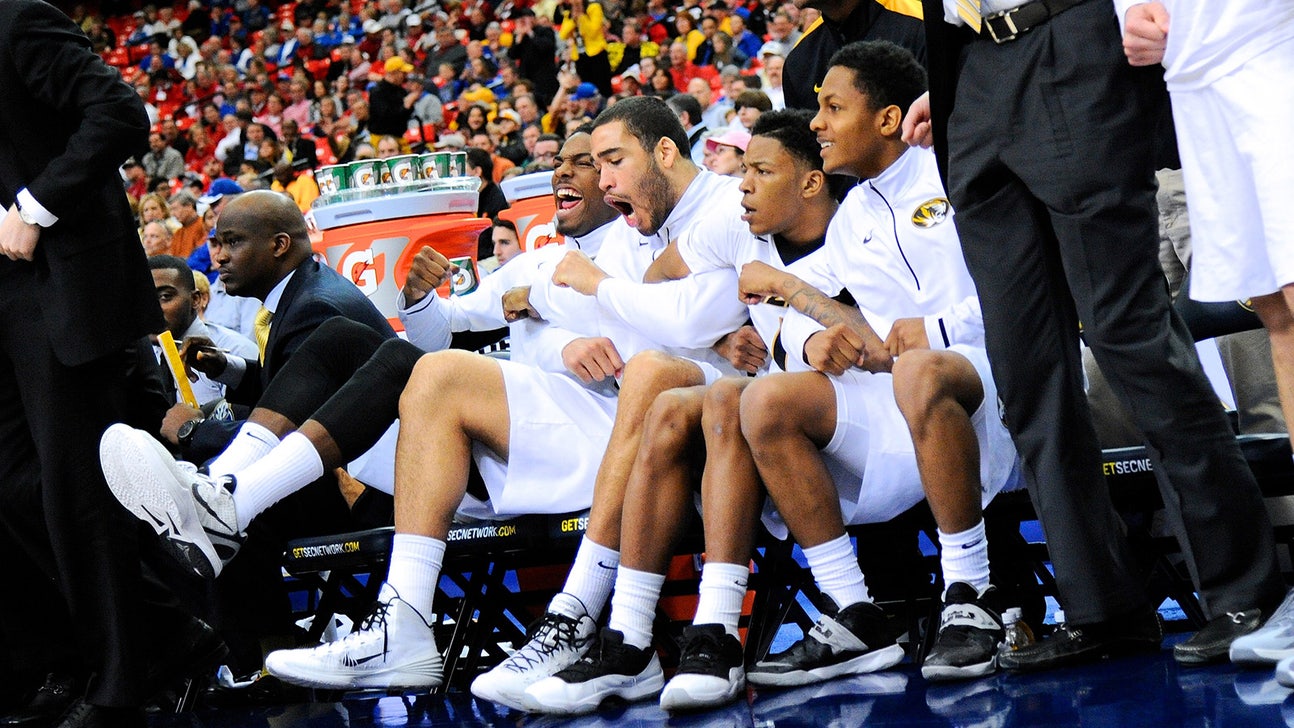 SEC Tournament Day 2: Conference creates its own drama
Published
Mar. 14, 2014 12:04 a.m. ET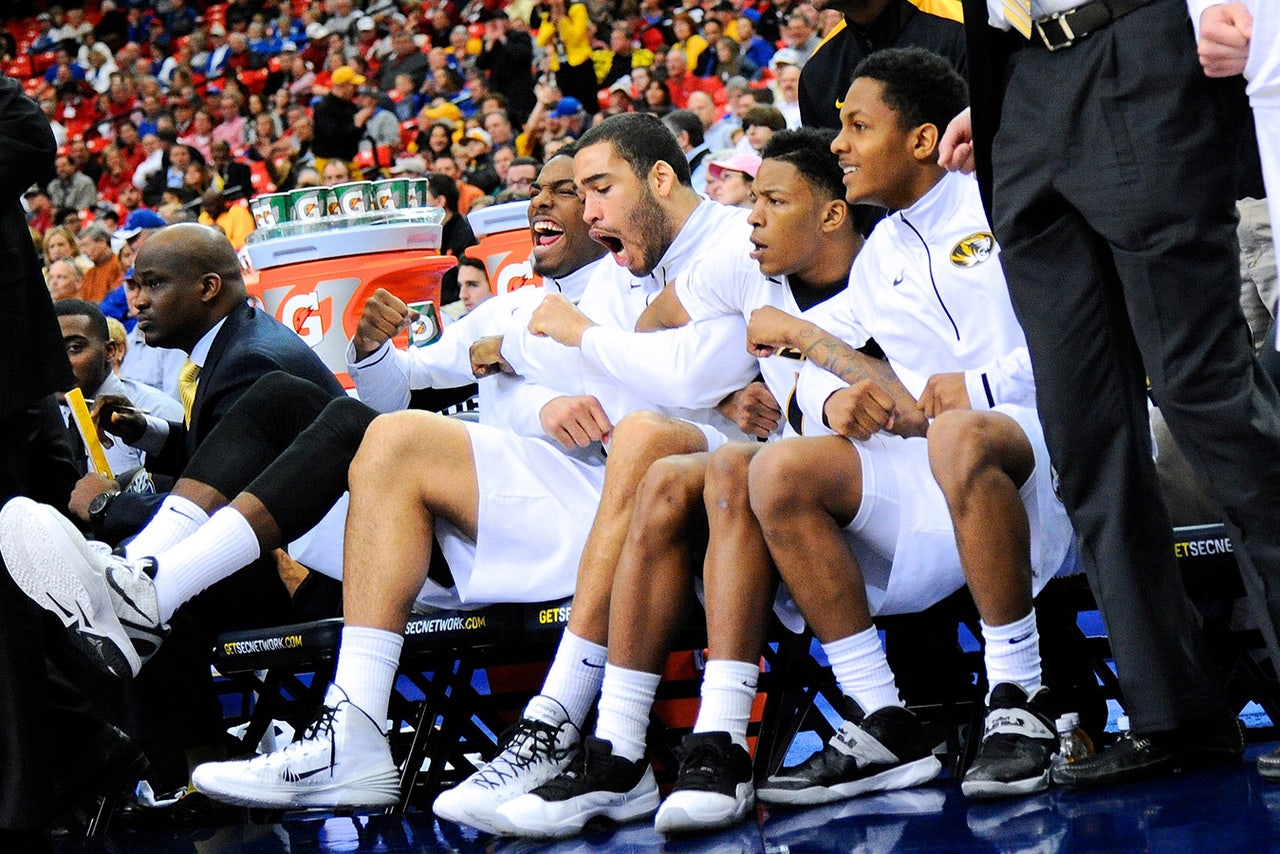 ATLANTA -- The SEC Tournament delivered its own version of drama during Day Two of the event's five-day affair: knock-down, drag-out, inefficient and sometimes uninspiring drama, but drama nevertheless.
The day opened with a double-overtime matchup between the 8- and 9-seeds. Following that, a two-point slugfest that pretty much burst one team's bubble. Then a bubble team stayed alive. To cap off the action, last season's SEC Tournament darlings (albeit controversial darlings) found some familiar March magic.
All told, not a single elite team took the floor at the Georgia Dome on Thursday. However, at the end of the day, there was plenty of talk about:
The Southeastern Conference, home of the nation's No. 1 team entering Championship Week (Florida), is facing the distinct possibility of being one of the least-represented power conferences in the NCAA Tournament next week. Quality depth was a concern all season. Now, the problems are beginning to show, as far too many conference teams -- Arkansas, Tennessee, Georgia, Missouri -- boast bubble or "sub-bubble" resumes heading into Selection Sunday.
On Thursday, a typical bubble-bursting day for tourney hopefuls, the necessary anarchy occurred in the Georgia Dome, as South Carolina scratched and clawed just enough to put down Arkansas, one of the last teams entered into the 68-team field on most pre-Thursday bracket projections. The ugly second-round loss (South Carolina was just 6-13 versus SEC opponents this season), coupled with a 83-52 letdown against Alabama in the regular season finale likely puts the 22-10 Razorbacks on the outside looking in.
"Well, we're in the hunt for something, I don't know what. Postseason play, that's what we aim for this season," Arkansas coach Mike Anderson said. "So like I said, like all teams, we want to play in the NCAA. I think these guys have improved throughout the year and did well in our conference. Obviously got the conference tournament. We didn't get the outcome we wanted, but it wasn't because of lack of the effort."
That would set up Florida and Kentucky as the league's only NCAA locks, leaving Tennessee, Missouri (which won the double-OT game against Texas A&M on Thursday), LSU (which dominated Alabama on Thursday) and, to a slightly lesser extent, Georgia as the only programs still holding on to at-large hopes. How do those teams stack up entering Friday's action? Here's a (very basic) comparison:
A five-bid Selection Sunday looks practically impossible. Four seems plausible, albeit ambitious. Is the conference that houses the tourney's projected No. 1 overall seed really going to send just two other schools dancing? That could easily be the case.
Score-centric drama aside, there's been very little tune-in relevance for this SEC Tournament to date, what with the Big East producing buzzer-beater magic, the Big 12 spitting out individual matchups like Andrew Wiggins vs. Marcus Smart and Louisville-Rutgers ... well, who doesn't like a good dumpster fire? That changes, to a certain degree, on Friday, with Florida and Kentucky taking the floor for the first time -- and the fans following suit in the stands. Here are the basic storylines for each matchup, in chronological order:
But the matchup to watch is the day's opener. Not only will the Florida Gators be looking for their first conference tourney crown since Joakim Noah and Al Horford were on campus, but they'll be opening with a team that can match their backcourt length and talent. Is that No. 1 overall seed already in trouble?
Missouri, despite all of its defensive inefficiencies, particularly in forcing turnovers and keeping opponents off the glass, runs out one of the most talented backcourts around: Jordan Clarkson (111.8 ORtg), Earnest Ross (111.7 ORtg) and Jabari Brown (120.8 ORtg) play the majority of the team's backcourt minutes and take the majority of the team's shots. For the most part, that's a good thing. Each guy has a wing's prototypical size (6-foot-5), with Clarkson, a Tulsa transfer, running the point with plenty of success in his first season with the Tigers.
In the regular season matchup, Florida sent Missouri home from Gainesville after handing the visitors a 10-point loss. But the Tigers kept it close throughout, even controlling the ebb and flow at times. At halftime, Mizzou held a 28-25 advantage. At the 30-minute mark, the game was tied. The Gators opened it up down the stretch, behind three straight 3-pointers from Michael Frazier II and some free throws, but the record stands: Frank Haith's team can hang in this one.
"I think that for us to be able to get a second chance at them again in the SEC Tournament at a neutral site, I think that's a good chance for us to go out there and showcase what we do," said Ross, who dropped 24 against Texas A&M on Friday. "Just play hard and give everything we got and leave it on the court."
Donovan's teams rarely come out flat-footed in this event -- the Gators have not dropped their SEC Tournament opener since 2008, the only time that's happened in the past decade -- but if this is the time, Missouri isn't a walkover. If Florida is its usual efficient machine (top-15 offensive and defensive efficiency) and it controls the paint with Patric Young and Dorian Finney-Smith, the Tigers are likely in for trouble; most teams would be. But if this becomes a back-and-forth affair based on perimeter play, it could get very, very interesting for a team fighting for its tourney life.
Hand it to Frank Martin: South Carolina's forgettable season is ending on a high note.
As the only opening-round participant still alive and kicking in the SEC tourney, Martin's Gamecocks have already matched his Big 12 Tournament win total from when he was running the Kansas State program, albeit coming on a smaller SEC stage. In 2009, Martin's 24-6 Wildcats team -- led by high-scoring (and bearded) guard Jacob Pullen -- walked into the Big 12 tourney in Kansas City and took games from Oklahoma State and Baylor before falling to the league's alpha dog, Kansas. Those were the only two Big 12 tourney wins Martin's teams logged during his five years on the sidelines in Manhattan, but the short-lived run sparked the Elite Eight appearance that put the fiery head coach in one of the brightest spotlights the sport has to offer.
His stomping grounds are much quieter these days, and success has not been immediate.
After averaging more than 23 wins per season at Kansas State, he's still looking for his first 15-win season in Columbia. A win against Tennessee on Friday would get him there.
All the same, these past five games have given Martin and the Gamecocks life heading into the offseason -- and possibly on the recruiting trail. The team has won four of the past five games (three of which have come away from home), including arguably the team's two best wins this season: Kentucky and Arkansas. (Throw a December win over Saint Mary's in that mix too, if you want.) After taking down just two teams ranked in the top 100 of Ken Pomeroy's efficiency ratings last season, the Gamecocks doubled that total this year. It's at least a step in the right direction.
The more noise in Atlanta -- and Martin was most certainly making noise in the Georgia Dome on Thursday -- the better for this program.
If Alabama misses out on the NIT Tournament or any of the other postseason get-togethers outside of the Big Dance, as it probably should be given the 13-19 record, it will mean the end of point guard Trevor Releford's career in Tuscaloosa. The 6-foot-1 senior's career was marked by his immediate playing time in 2010-11, starting for three straight 20-win teams at Alabama, including one tournament team, before the talent level slacked off and his teammates only got younger. Still, it should be recognized that Releford took on a bigger role every single season for coach Anthony Grant and only got better with time (offensive rating, usage rate):
He finishes his career as the program's career leader in steals and he's fourth in scoring (1,862 points) -- he'll likely sit behind Reggie King, Eddie Phillips and Leon Douglas in that regard; not terrible company for the former four-star recruit. By any measure, the conference is losing one of its best players from the past four seasons.
---