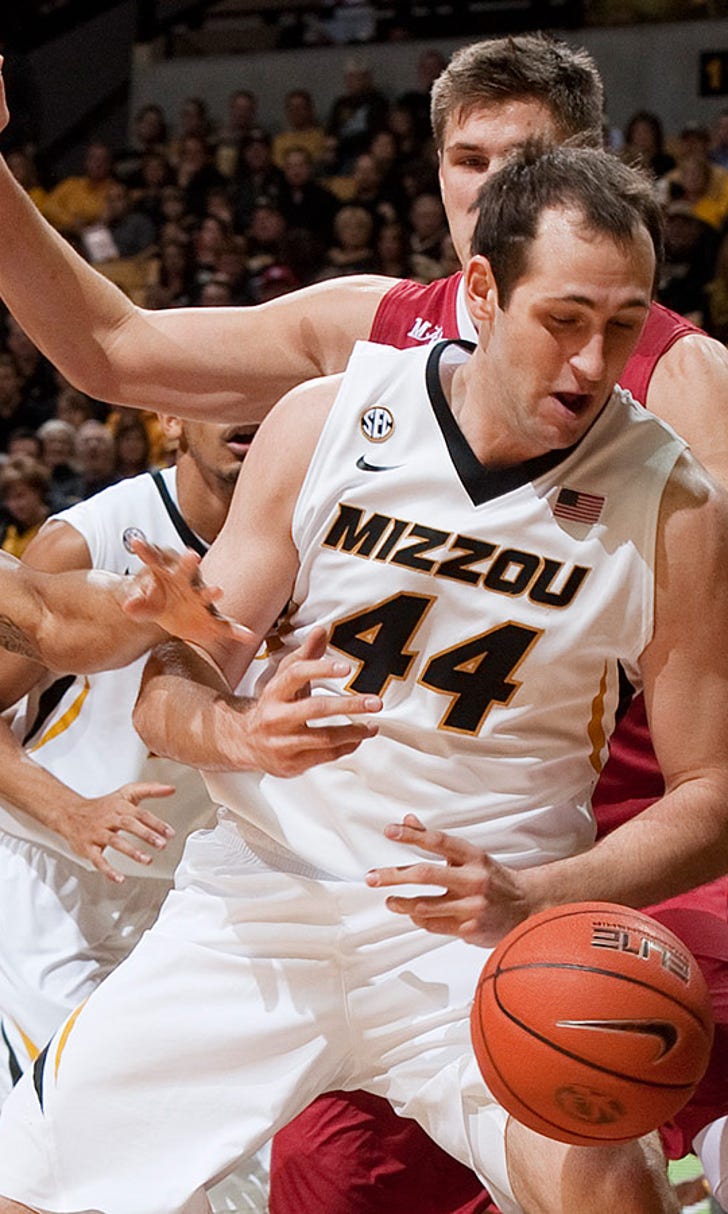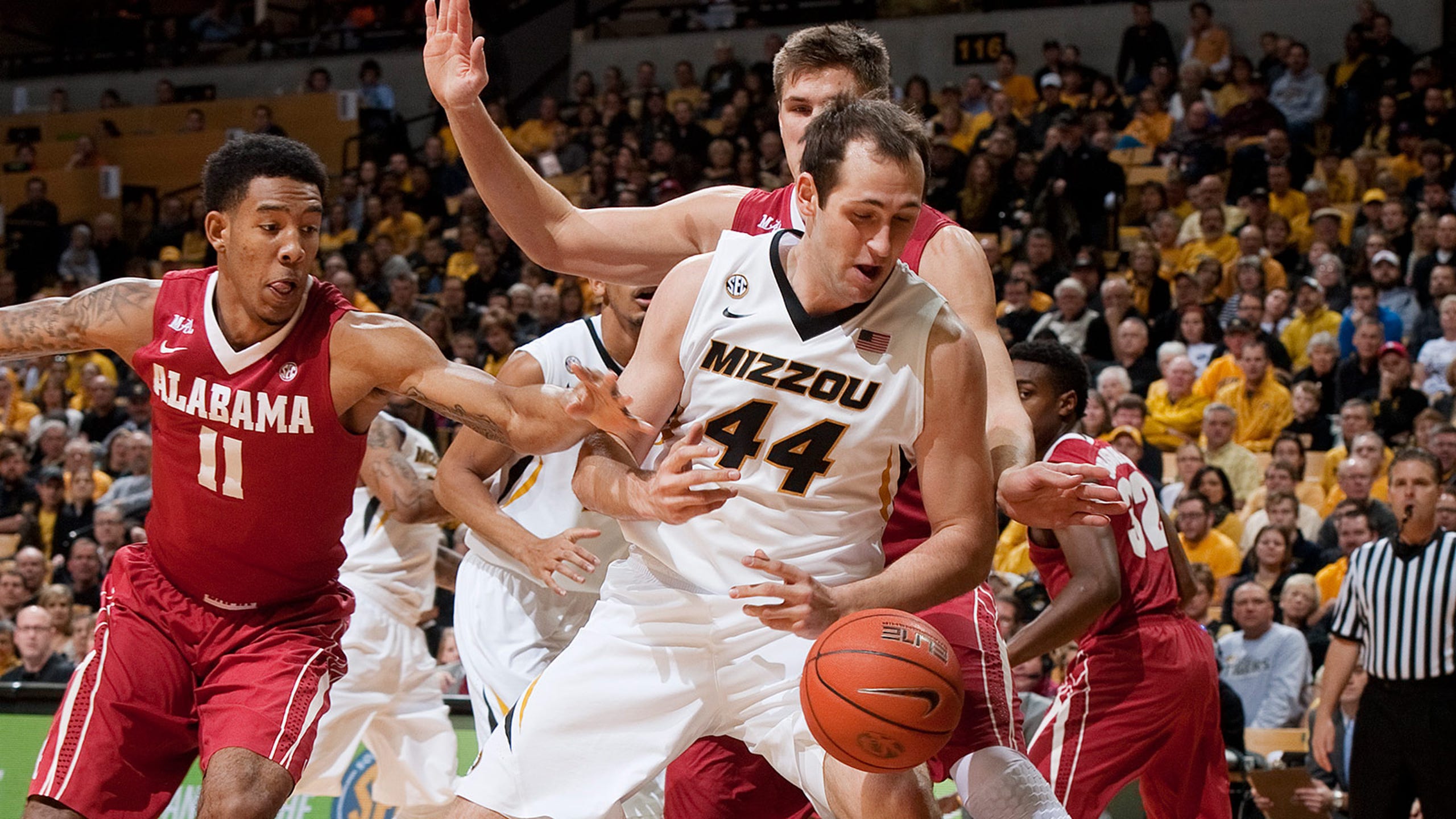 SEC power rankings: Mizzou slips to sixth after loss to Vandy
BY foxsports • January 21, 2014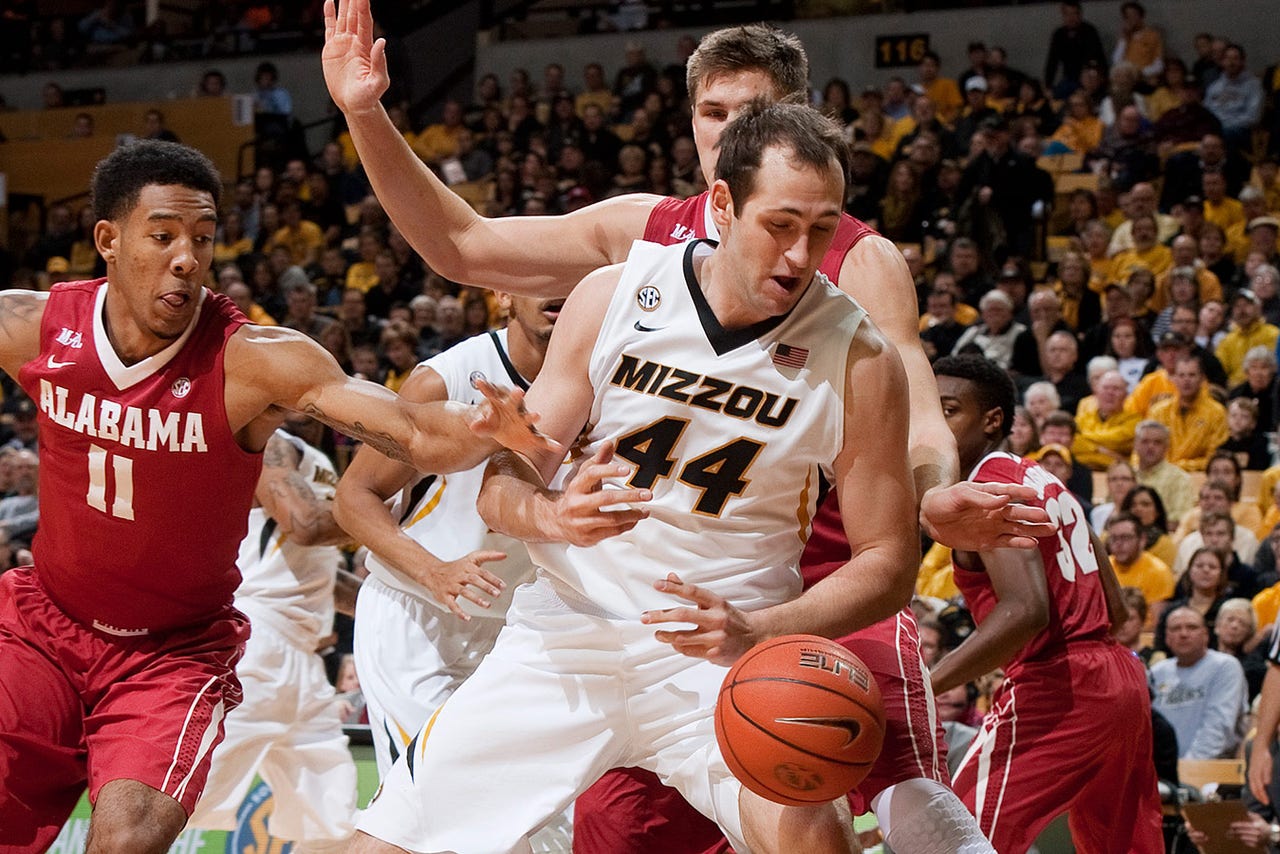 When it comes to ranking the SEC, choosing No. 1 is easy. Florida is the only unbeaten team in conference play, is ranked sixth in the AP Top 25 and has all the makings of a Final Four team.
Kentucky is a clear choice for No. 2 because of its talent. By March, the Wildcats are sure to be improved, too, as all their freshmen gain more experience.
As for picking a No. 3, well, good luck. You might as well draw names out of a hat. Look at Missouri, for example. The Tigers had established themselves as No. 3 -- if not No. 2 -- with a 12-1 record in non-conference play. But after disheartening losses to teams expected to be conference also-rans, Georgia and Vanderbilt, the Tigers look like just another team.
Two reasons for their struggles: 1) Jordan Clarkson has found scoring in the SEC more difficult because he's facing bigger, stronger guards than he did in non-conference; and 2) Missouri's frontcourt players have struggled finishing shots right at the basket. The Tigers missed 16 "bunnies" in their loss at Vanderbilt (not all by the post players), according to coach Frank Haith.
Of course, it's still early. Conference play started just two weeks ago and Missouri already has a win on the road, a feat it managed only twice in its SEC debut last season. All it would take for Missouri's season to look much more promising is a win at LSU on Tuesday night.
A loss, though, and it would be difficult to argue that Missouri should be ranked any higher than it is in our SEC rankings.
1. Florida  (15-2, 4-0)
This week: At Alabama on Thursday, Tennessee on Saturday
Last week: Beat Georgia 72-50, won at Auburn 68-61
Here's what's scary about the only team unbeaten in conference after two weeks: They haven't been at full strength for more than a couple of games all season. "We're a team that because of injuries and suspensions are still getting used to playing with each other," coach Billy Donovan said. Florida returned leading scorer Casey Prather last Saturday and he promptly led the way at Auburn with 21 points on 8-of-10 shooting.
2. Kentucky (13-4, 3-1)
This week: Texas A&M on Tuesday, Georgia on Saturday
Last week: Lost at Arkansas 87-85, beat Tennessee 74-66
The young Wildcats still are adjusting to the physicality of conference play. After they were manhandled on the boards 39-24 by Tennessee on Saturday, Kentucky assistant coach John Robic said on the coaches' conference call Monday, "I don't think they were prepared for how physical the game was going to be." Robic pointed to 7-foot sophomore Willie Cauley-Stein as one 'Cat who needs to be tougher. "He got thrown around," Robic said. "He can't just worry about out-jumping someone." Of course, Kentucky still beat Tennessee and, including non-conference games, remains the conference's leading rebounding team.
3. Mississippi (12-5, 3-1)
This week: At Vanderbilt on Wednesday, Mississippi State on Saturday
Last week: Beat South Carolina 75-74, beat LSU 88-74
If case you hadn't noticed, Marshall Henderson was trying to play with more, shall we say, maturity this season. After returning from a suspension, though, he said forget it. He's brought back the swagger. It helped last week, when he went for 25 and 19 points and helped the Rebels win both of their conference games.
4. Texas A&M (12-5, 3-1)
This week: At Kentucky on Tuesday, Vanderbilt on Saturday
Last week: Lost to Mississippi State 81-72, beat South Carolina 75-67
Six-foot-eight junior guard Jamal Jones has found his shot. Jones has turned in the three highest-scoring games of his career -- 23, 22 and 24 points -- in his past three games. He'll need to top that to give the Aggies a shot at winning before 24,000-plus at Rupp Arena.
5. Georgia (9-7, 3-1)
This week: South Carolina on Wednesday, at Kentucky on Saturday
Last week: Beat Arkansas 66-61, lost at Florida 72-50
Perhaps the Bulldogs' conference-opening win at Missouri wasn't only about the Tigers playing an uninspired game. After struggling in the non-conference schedule, it looks like the Bulldogs have learned how to win without Kentavious Caldwell-Pope, who left for the NBA Draft after his sophomore season. Though Caldwell-Pope was their leading scorer, coach Mark Fox said after the Missouri game that replacing his offense wasn't as difficult as replacing his rebounding and defense. But the Bulldogs are making strides. They have held their past three opponents to sub-40 percent shooting and have yet to be out-rebounded in four conference games.
Watch 'This Week in Mizzou Basketball' at 6 p.m. Fridays on FOX Sports Kansas City. Check your local TV listings.
6. Missouri (14-3, 2-2)
This week: At LSU on Tuesday, South Carolina on Saturday
Last week: Lost at Vanderbilt 78-75, beat Alabama 68-47
For the Tigers to have a successful season (i.e., make the NCAA tournament), they need to get more from their inside players. What has been a season-long question has become a real concern in conference play. Missouri's five bigs are shooting a combined 33.8 percent in four SEC games after shooting 56.2 percent in 13 non-conference games. It won't get easier against LSU, which features what Haith calls the most talented front line in the conference.
7. Tennessee (11-6, 2-2)
This week: Arkansas on Wednesday, at Florida on Saturday
Last week: Beat Auburn 78-67, lost at Kentucky 74-66
The Volunteers couldn't win at Rupp Arena, but their rebounding was impressive. Tennessee dominated the boards, 39-24, to become only the second team to out-rebound Kentucky this season. Jarnell Stokes and Jeronne Maymon, Tennessee's tandem of 6-8, 260-pound forwards, combined for 20 rebounds. "They had their way with us," Robic said. "They were really, really physical."
8. Mississippi State (12-5, 2-2)
This week: Auburn on Wednesday, at Mississippi on Saturday
Last week: Beat Texas A&M 81-72, lost to Alabama 80-61
No matter what happens after this week, the Bulldogs can make this a great season in one way with a victory at Mississippi. It would not be a surprise if Mississippi State prevailed. The Bulldogs have won eight of the past 10 meetings with their biggest rival.
9. LSU (11-5, 2-2)
This week: Missouri on Tuesday, at Alabama on Saturday
Last week: Lost at Mississippi 88-74, beat Vanderbilt 81-58
Judging by performances against a common opponent, Missouri is in trouble Tuesday night at LSU. LSU blew out Vanderbilt last week one game after Vanderbilt had upset Missouri.
One reason for LSU's success is Jordan Mickey, their version of Johnathan Williams III. Like J3, Mickey is a 6-8 freshman who has started every game. He is averaging 13.1 points and 6.9 rebounds to Williams' 7.1 (on about half as many shots as Mickey) and team-best 7.4 rebounds. Unlike Williams, Mickey spent a year at prep school after high school graduation. "He's showing great signs of maturity," LSU coach Johnny Jones said. "He's a tremendous shot blocker, great rebounder, and he doesn't make freshman mistakes."
10. Arkansas (12-5, 1-3)
This week: At Tennessee on Wednesday, Auburn on Saturday
Last week: Beat Kentucky 87-85, lost at Georgia 66-61
After the Razorbacks were dominated on the boards last week, coach Mike Anderson is looking to play a bigger lineup. He said on the conference call that 6-10 freshman Moses Kingsley is likely to get more playing time. "Moses plays with that nastiness I'm looking for," Anderson said. The coach added that you can expect to see Kingsley on the court at the same time as 6-10 Bobby Portis. Arkansas heads to Tennessee on an unusual streak: Three straight games have gone to overtime.
11. Vanderbilt (9-7, 1-3)
This week: Mississippi on Wednesday, at Texas A&M on Saturday
Last week: Beat Missouri 78-75, lost at LSU 81-58
Depth is an issue for a team down to seven scholarship players. Two days after upsetting Missouri at home, the Commodores looked worn out when they scored 25 first-half points and were blown out at Texas A&M.
12. Alabama (8-9, 2-2)
This week: Florida on Thursday, LSU on Saturday
Last week: Beat Mississippi State 80-61, lost at Missouri 68-47
If there is a team in the conference that is better than its record, it has to be Alabama. The Crimson Tide played one of the toughest non-conference schedules in the SEC, the toughest according to Florida's Donovan. Still, there are no excuses for scoring 17 points in a half and shooting a dismal 14 for 48 at Missouri.
13. South Carolina (7-10, 0-4)
This week: At Georgia on Wednesday, at Missouri on Saturday
Last week:  Lost to Mississippi 75-74, lost at Texas A&M 75-67
When you are relying on five freshmen, wins in the SEC can be hard to come by. Well, unless you're the Kentucky Wildcats. South Carolina coach Frank Martin offered a blunt assessment of his team's struggles in the SEC: "Our bigs have tailed off," he said.
14. Auburn (8-7, 0-4)
This week: At Mississippi State on Wednesday, at Arkansas on Saturday
Last week: Lost to Florida 68-61, lost to Tennessee 78-67
With two games on the road, the Tigers should not be expected to end a conference losing streak that reached 13 games last week.    
You can follow Stan McNeal on Twitter at @stanmcneal or email him at stanmcneal@gmail.com.
---