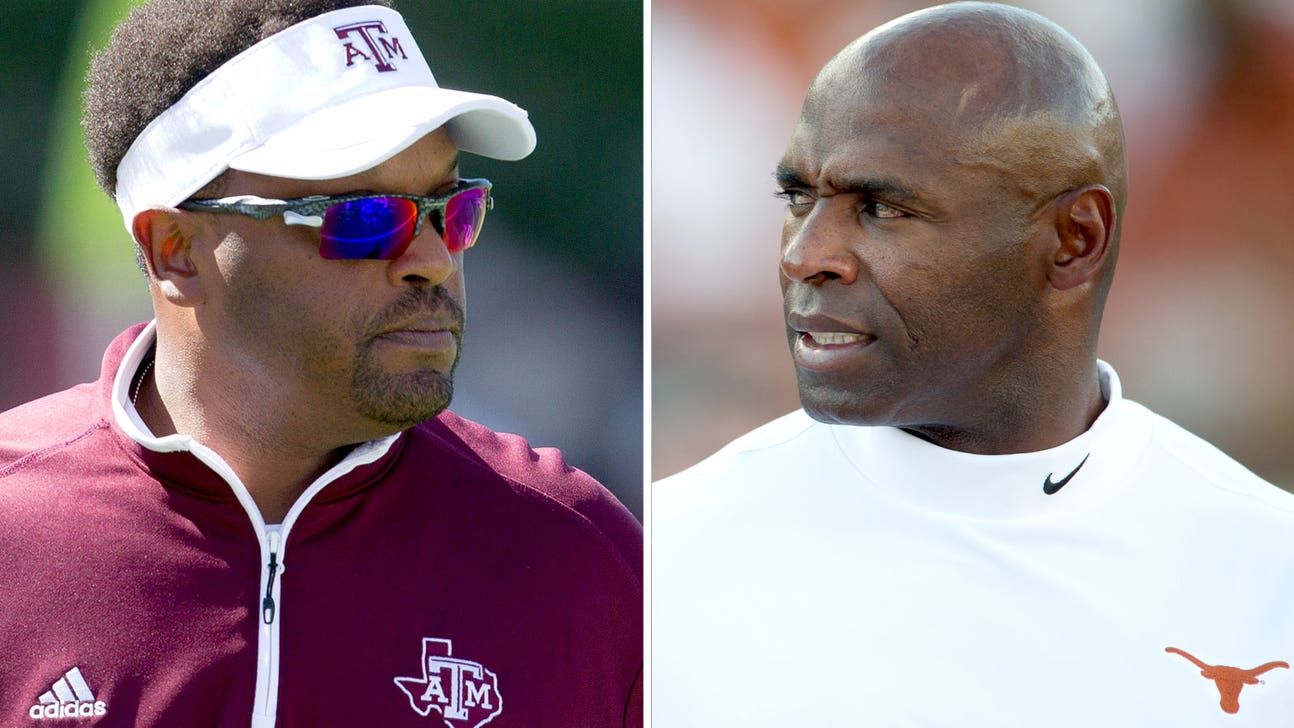 SEC Can't be Touched in Recruiting
Updated
Mar. 5, 2020 1:03 a.m. ET

Alabama is probably going to finish No. 1 in the 247Sports Composite team recruiting rankings for the fifth year in a row. The SEC's run as king -- it's been 2008 since a non-SEC team finished atop the rankings -- isn't in trouble. 
The events of this week didn't put that run in jeopardy, either. But it made things interesting (hold on). As you'll see below, an astounding 10 of the SEC's 14 teams make up the top 25. Missouri isn't far behind at No. 27.
With Alabama first, LSU eighth, Texas A&M ninth, Auburn 11th, Ole Miss 14th, Mississippi State 19th and Arkansas 22nd, the SEC West is fully represented. 
Everything is good -- and the gravy is that the SEC East appears to be on the rise, with Tennessee and Georgia in the top 10.
But we were this close to having chaos.
Say Kyler Murray, a consensus five-star and the No. 1 dual-threat QB per the 247Sports Composite, had ended up at Texas. Murray recommitted to rival Texas A&M on Thursday night, following an in-home with coach Kevin Sumlin. It allowed all Aggies to breathe easily. The son of A&M legend Kevin Murray, Kyler had been committed to Texas A&M before taking a trip to see the Longhorns last week, which led to this:
The tweet nearly broke the internet. As the days wore on, with Murray declining to affirm his pledge to A&M, Texas fans and message board-goers became convinced Charlie Strong was going to pull off the impossible.
Murray going to Texas would've set off the following:
Five-star WR Damarkus Lodge signs Texas.
Five-star DT Daylon Mack signs Texas.
Both players were at one point committed to Texas A&M. Lodge now looks set to go to budding SEC West power Ole Miss. Mack, who many still see as a Texas lean, could wind up back at A&M or go to TCU. Both are part of a group of friends that includes Murray and Texas signee Malik Jefferson, a five-star OLB, who'd like to play together.
Had Texas landed Murray and the subsequent dominoes, which includes more players than Lodge and Mack, the Longhorns would've had 299.64 recruiting points, good for No. 2 nationally, at the current moment. Had Murray slipped out of A&M's grasp, the Aggies would've dropped from ninth to twelfth. 
But more importantly, it would've represented a head-to-head recruiting win for Texas, a struggling team in a lackluster league, over Texas A&M, an ascending program in the best damn conference, period, for the most critical position on the field, and an A&M legacy, to boot.
In the end, the Aggies held on, Murray came through and the Longhorns missed their shot at stirring up the SEC recruiting scene. The conference remains nearly untouchable. 
(Trey Scott is a colleges editor at 247Sports)
---