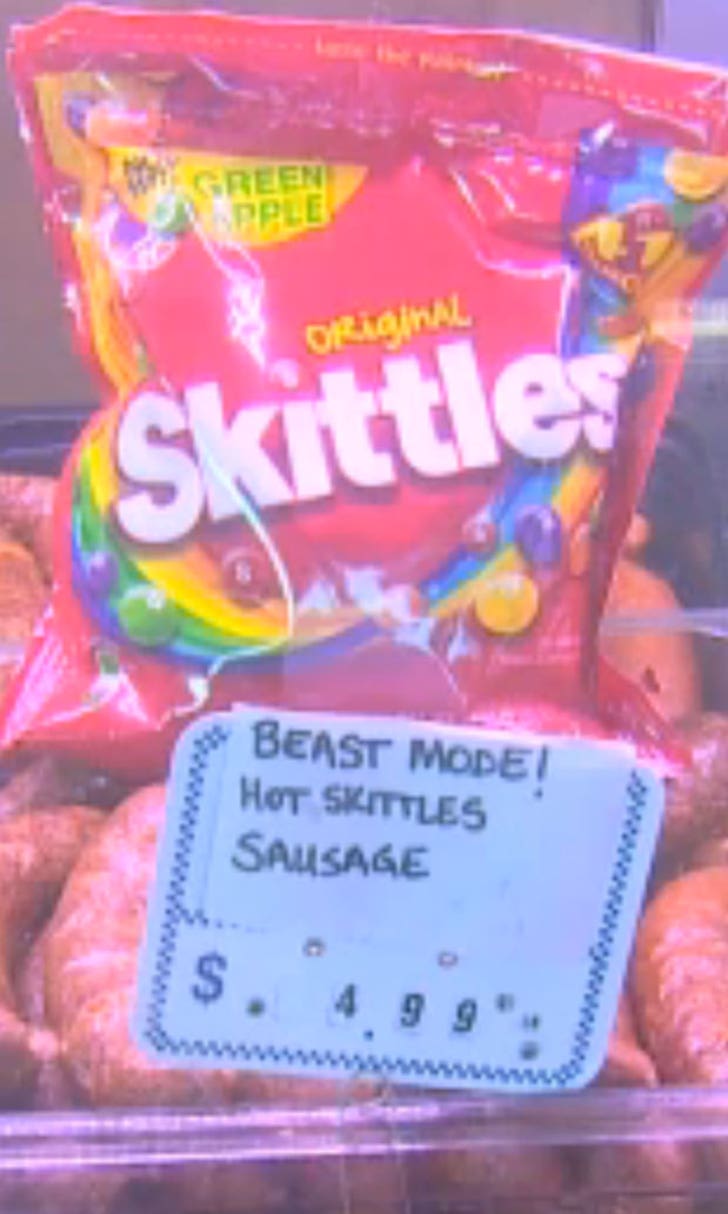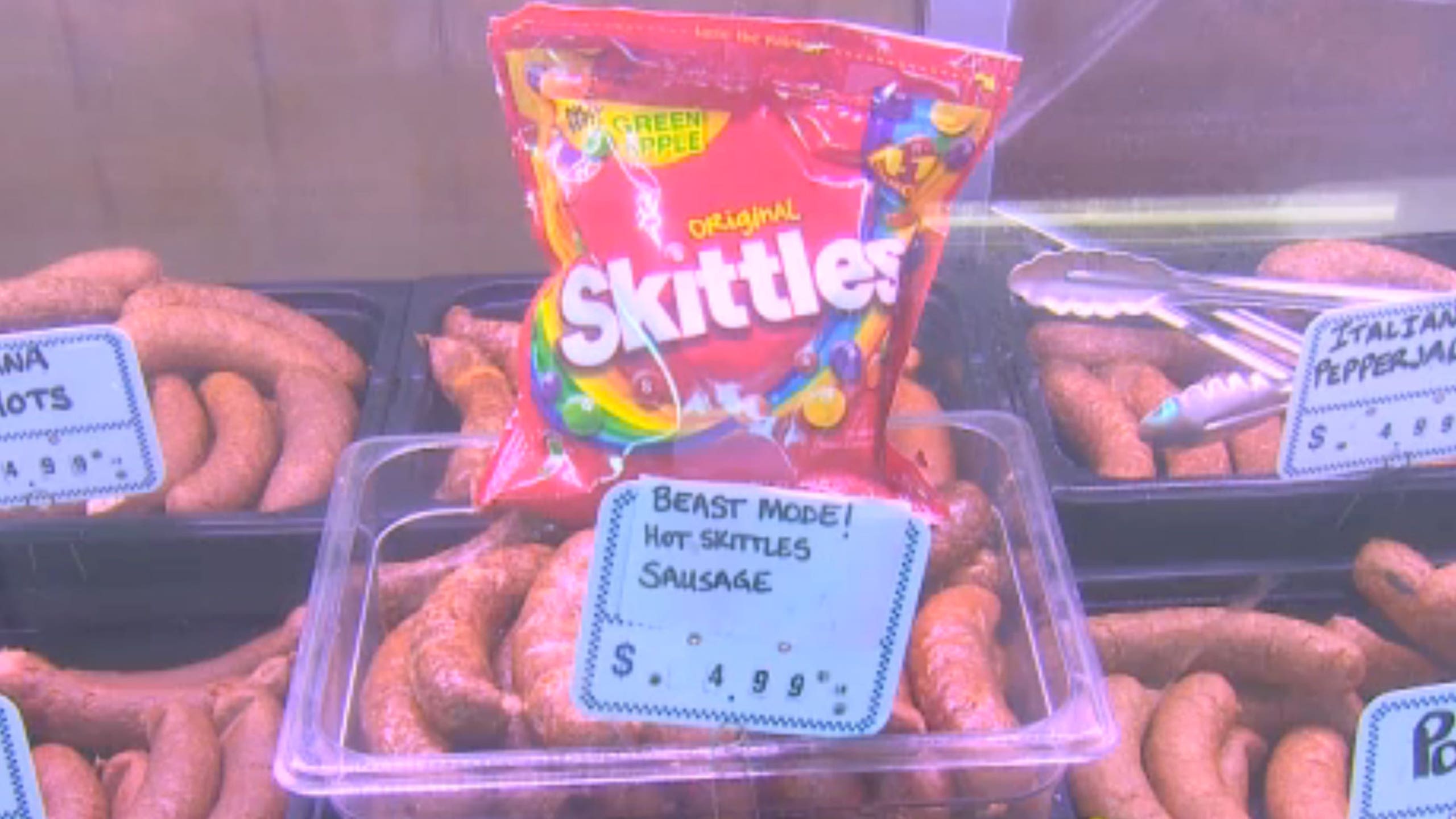 Seattle butcher offering 'Beast Mode! Hot Skittles Sausage'
BY Jimmy Traina • January 24, 2014
Prepare to be grossed out.
To celebrate the Seahawks making the Super Bowl, one Seattle butcher is now selling a special kind of sausage.
This version, being sold at Blue Max Meats in Puyallup, Wash., comes with Skittles and is suitably named "Beast Mode! Hot Skittles Sausage."
You have to see it to believe it.
---
---