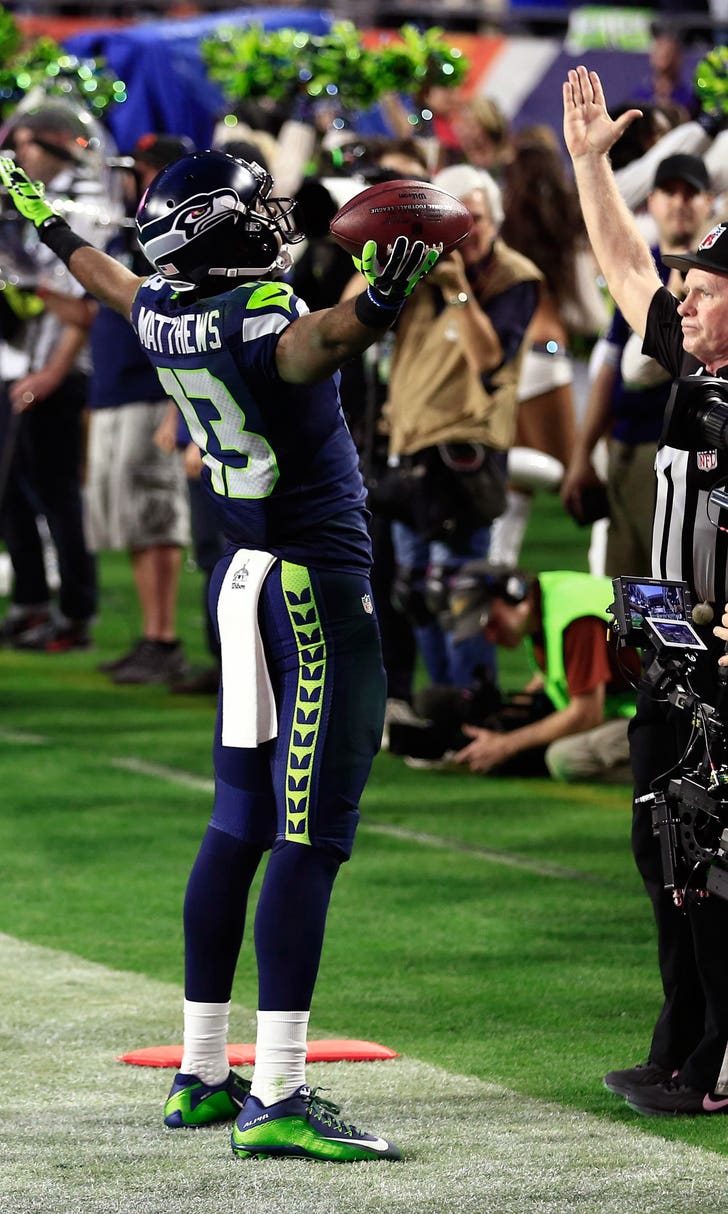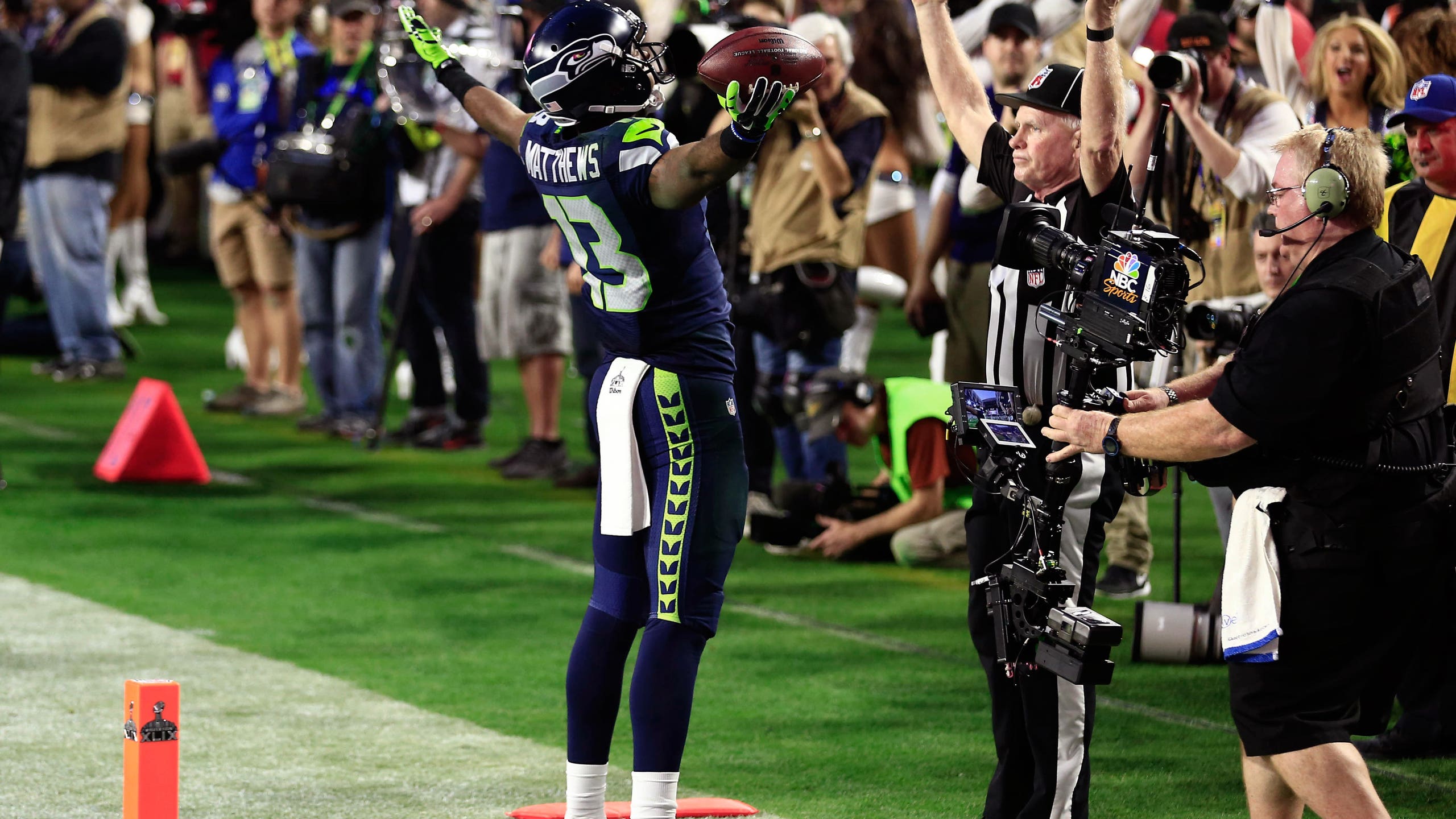 Seahawks roll dice with seconds left, tie game before halftime
BY Sid Saraf • February 1, 2015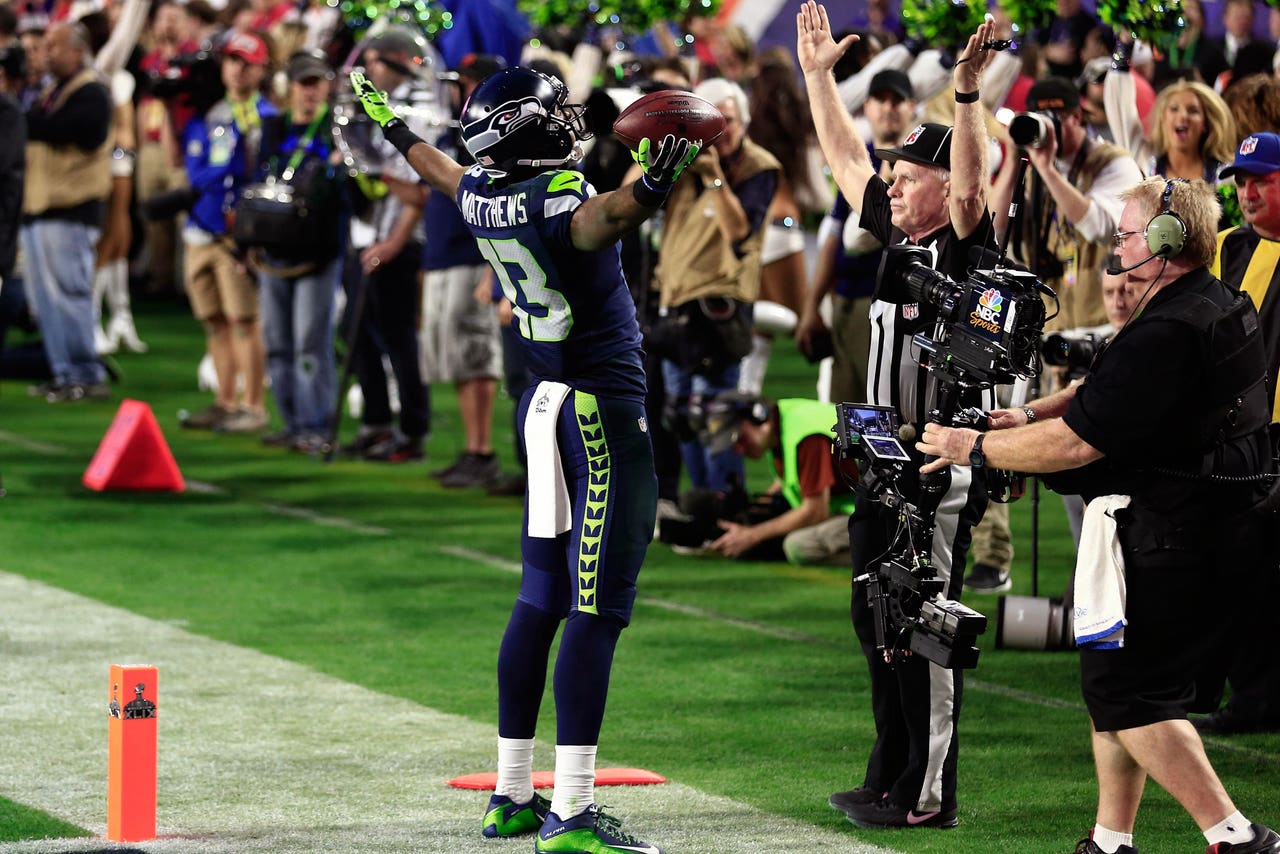 There's no tomorrow.
The Seattle Seahawks are playing that way in Super Bowl XLIX against the New England Patriots as they put on an epic display of guts late in the first half.
The Patriots jumped out to a seven-point lead when Tom Brady found Rob Gronkowski with a 22-yard touchdown pass with 31 seconds remaining in the second quarter.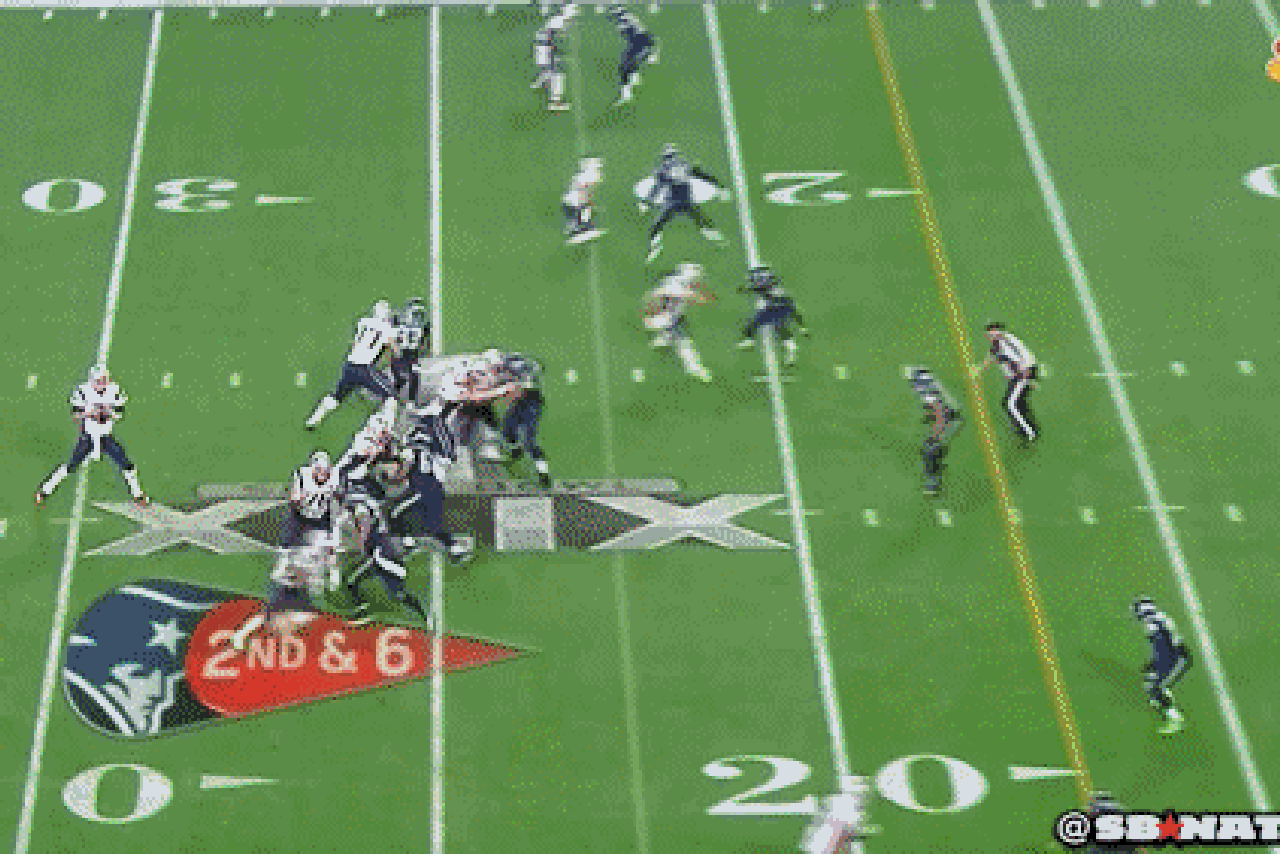 After a touchback on the ensuing kickoff, the Seahawks had 80 yards to go. Would they just try to run out the clock? Not after running back Robert Turbin ripped off a nice gain to open the drive. Just plays later, wide receiver Chris Matthews -- the onsides-kick-recovering hero of the NFC title game -- pulled down a pass and the referees added yards thanks to a facemask penalty on the Patriots.
That gave the Seahawks a first down at New England's 11-yard line with just 6 seconds left in the second quarter. Did head coach Pete Carroll go the safe route and kick the field goal, knowing his team would get the ball to start the third quarter?
Nope: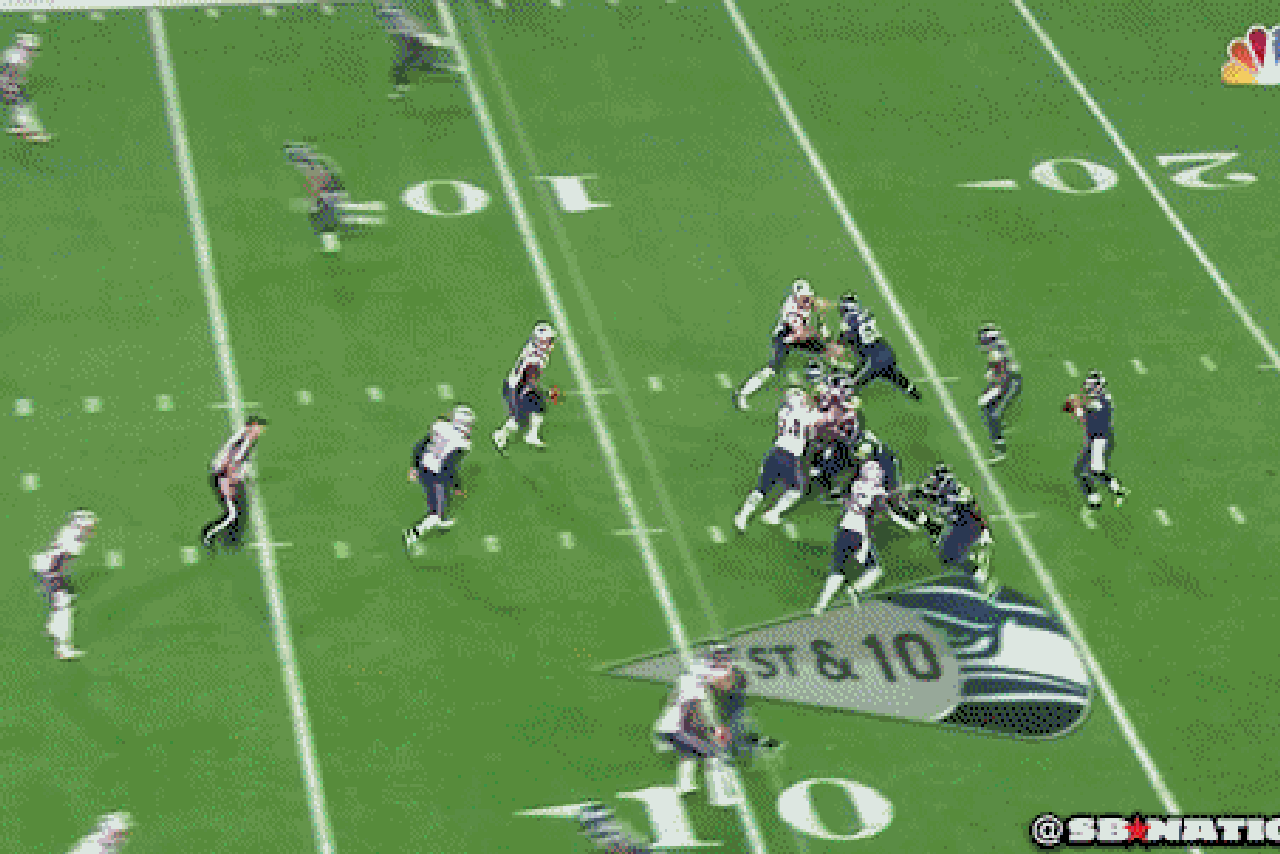 ---
---