Seahawks' Lockette throws a punch, gets tossed in Kansas City (VIDEO)
BY Sid Saraf • November 16, 2014
You have to keep it together.
Seattle Seahawks wide receiver Ricardo Lockette lost his cool on Sunday against the Kansas City Chiefs and got himself thrown out of the game. So, what exactly happened?
Lockette was playing on special teams and was covering a punt in the second half. He helped make the tackle on De'Anthony Thomas. Chiefs safety Kurt Coleman shoved Lockette a bit while the latter was the ground. That's when Lockette got up and did this: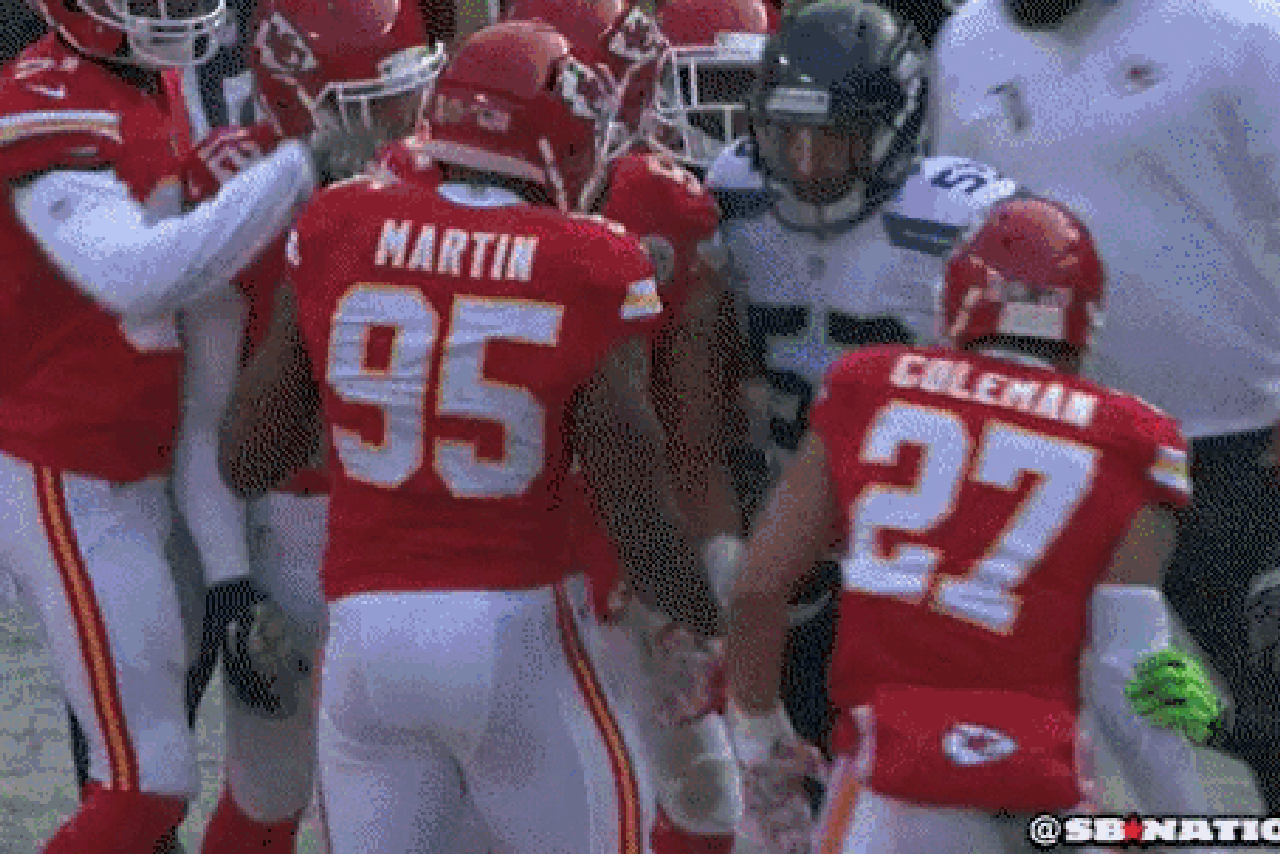 You can't do that. The ref was right there, threw his flag and Lockette was ejected.
Once again, you have to keep it together.
---
---