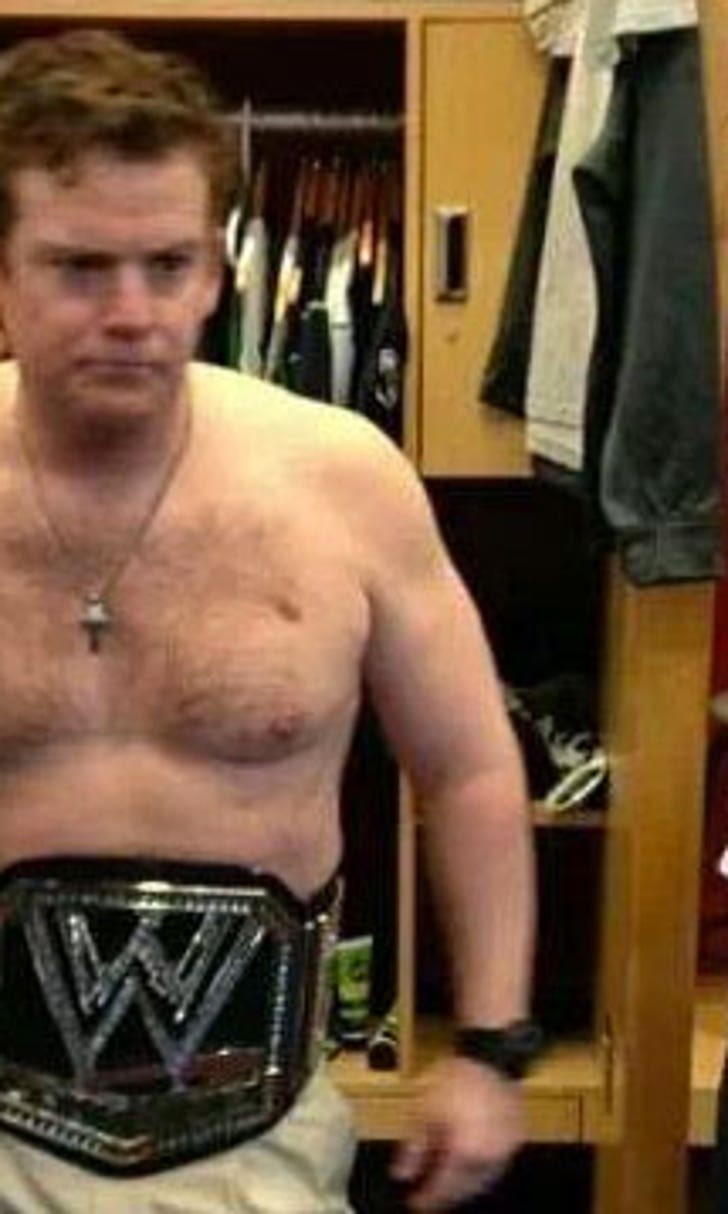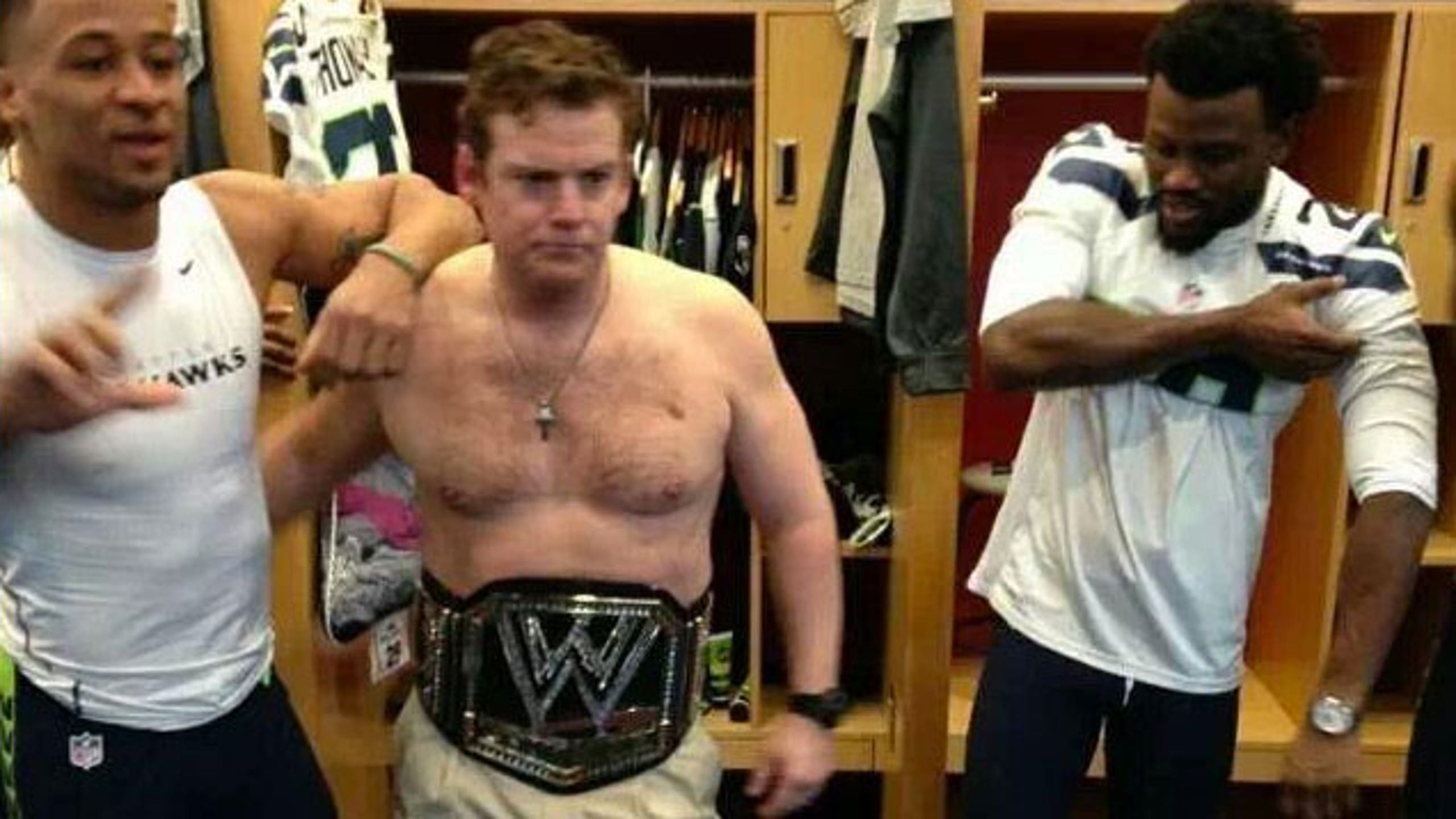 Seahawks GM ends up shirtless, wearing WWE belt
BY Jimmy Traina • February 3, 2014
This is what the General Manager of a Super Bowl-winning team looks like after his team dominates their opponent from start to finish.
Seahawks G.M. John Schneider was snapped by linebacker Earl Thomas (who posted the picture to Instagram only to delete it shortly thereafter) in the locker room after his team's 43-8 beating of the Broncos, shirtless and wearing a WWE belt.
And the celebration was just beginning.
---