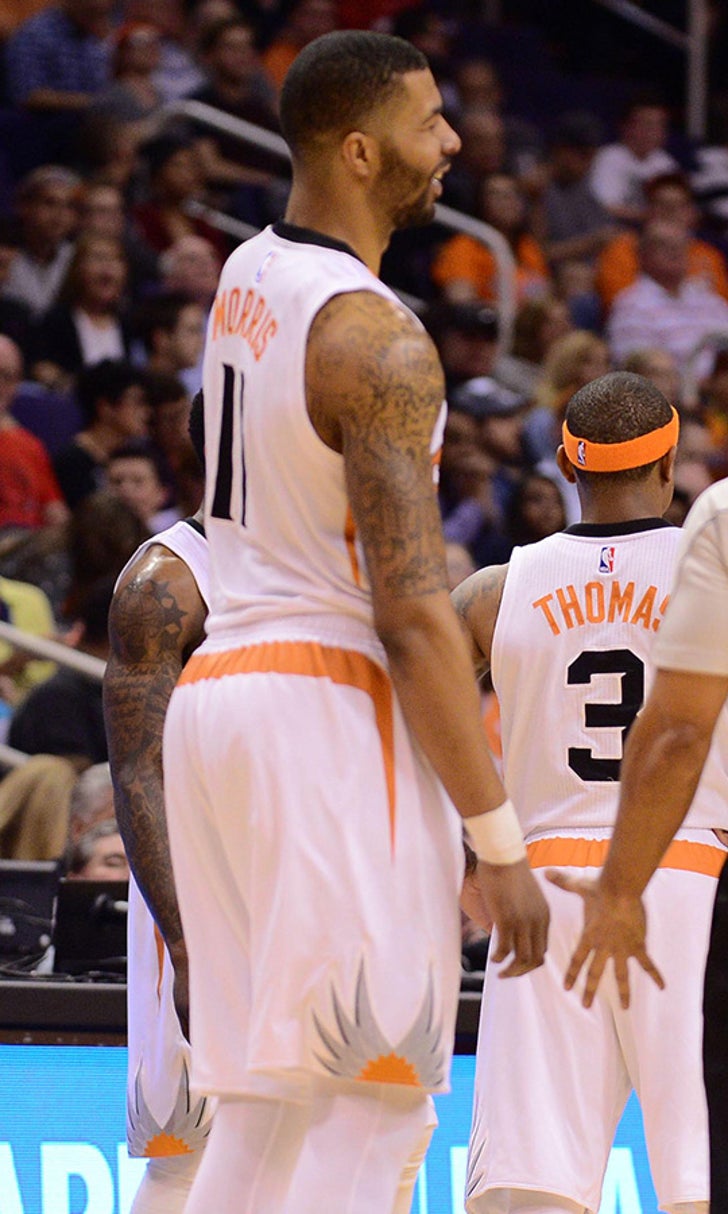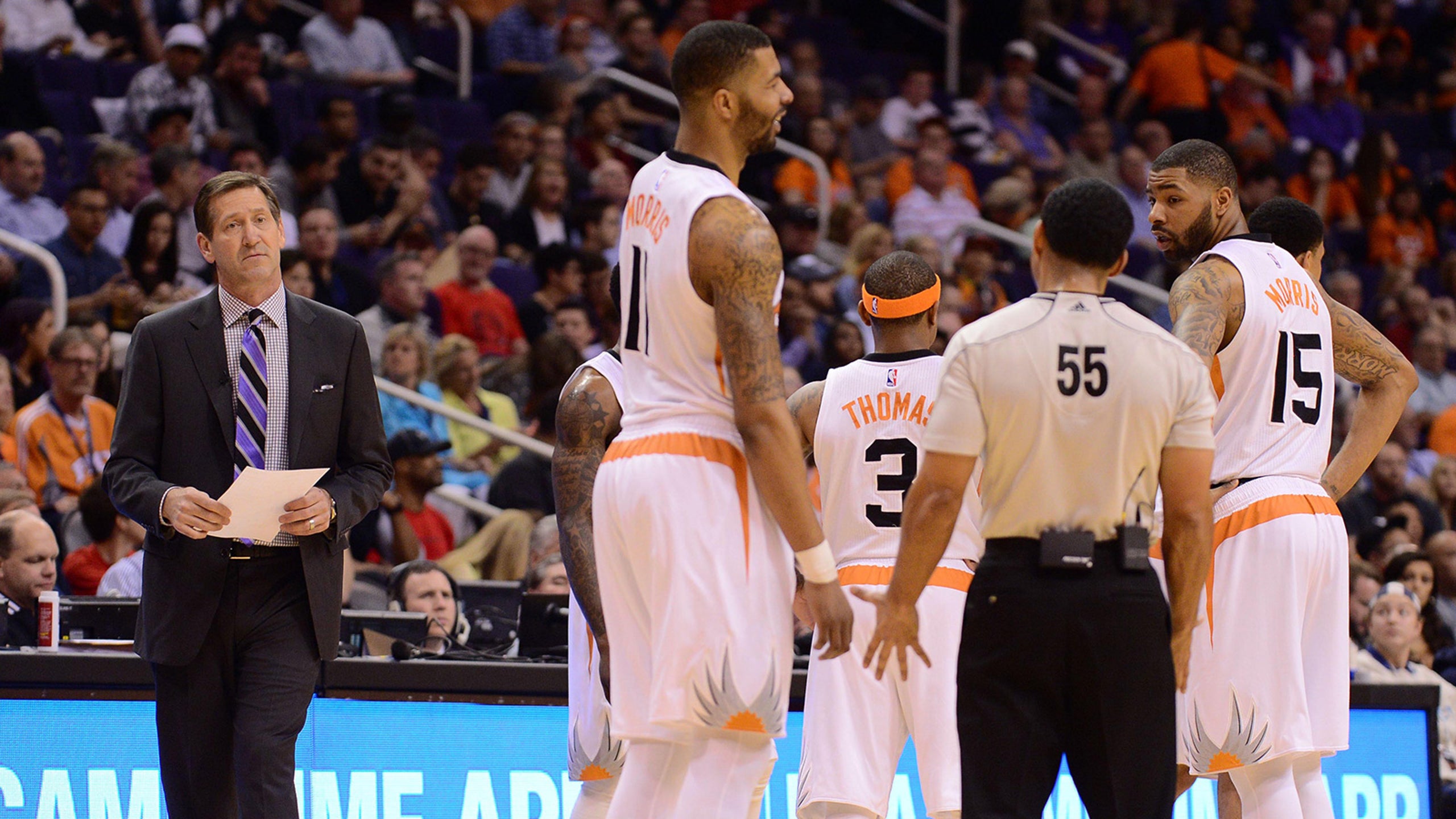 Scuffling Suns may be catching a break at the right time
BY foxsports • February 11, 2015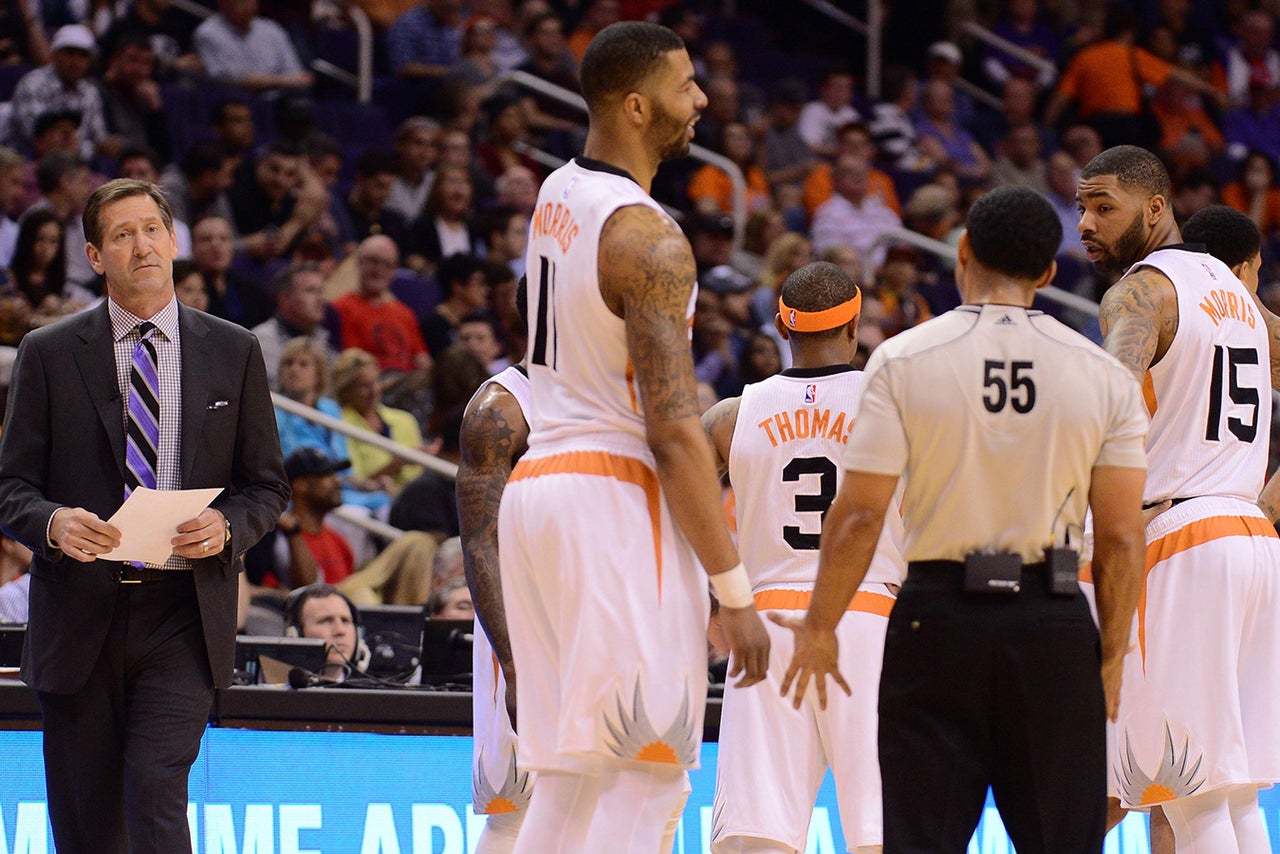 PHOENIX -- Having lost seven of their last 10 games while two other teams were tapping on the door to the Western Conference's eighth seed, the Suns' immediate recovery strategy is . . . nothing.
"We'll tell them for the first two days, do nothing," Coach Jeff Hornacek said. "You know, take those days off and relax and just enjoy your family."
Although Hornacek probably wouldn't mind attempting to refine defensive rotations or improve the timing on some of his team's offensive sets, he can't. At least not right now.
With the NBA's creation of a huge interlude during which it conducts All-Star Weekend, the Suns have 10 days between Tuesday night's home loss to the Houston Rockets and a Feb. 20 game in Minnesota.
And keeping the players in Phoenix for workouts is not exactly within a team's collectively bargained purview. The Suns will, however, return to the practice court for workouts before taking on the Timberwolves.
"It's probably good for our guys," Hornacek said of the R&R. "These guys haven't been through full seasons. Take Markieff (Morris), for example. This is the first year he's been a starter and had to play 30 minutes and banging against the best guys on the other team night in and not out.
"Break's probably coming at a good time for these guys to get a break, you know. Eric (Bledsoe) is another in that situation, first time really starting, last year he got hurt about this time."
Actually, Bledsoe was injured during a rout of the Clippers in Los Angeles on Dec. 30, 2013, but we understand the coach's reference to Bledsoe's lack of season-long experience.
We also can rewind back to this time last season and see the Suns were 33-21 after 54 games. And despite losing Bledsoe for an extended period then and having him healthy this season, they sit at a relatively disappointing 29-25 now.
There have been four soul-busting buzzer-beaters and a handful of losses to some of the lesser teams in the lesser Eastern Conference. Through it all, Phoenix maintains a one-game lead over the New Orleans Pelicans and Oklahoma City Thunder (both at 27-25) in a chase for that final playoff seed in the West.
Although all three of these teams wouldn't mind hitting a quicker stride and challenging for an even higher position, the recovery time of Blake Griffin (elbow surgery following a staph infection) might not be sufficient for his L.A. Clippers -- expected sinking candidates -- to fall below seventh. And none of the other Western Conference playoff contenders seem capable of losing that frequently.
So, with 48 victories failing to secure a playoff spot for the Suns last season, a step up to the grail of 49 this season would require a rousing 20-8 finish this season.
But reaching the postseason might not be quite that iffy. Posting 49 as the requisite number for an eighth seed supposes that either the Pelicans or Thunder can finish 21-9. Even with Kevin Durant and Russell Westbrook healthy this might be beyond what the Thunder can muster this season.
Due to inconsistency in play and health of all three teams gunning for that eighth spot, it's difficult to know just how many victories will be needed to secure it.
We do know the Suns have 14 more home games and 14 road games.
The Suns also are a collective 15-18 so far this season against the teams remaining on their schedule. They have yet to square off against the mighty Atlanta Hawks and will do so on a home-and-home basis.
Four of the Suns home games will co-star teams currently sitting among the top seven in the Western Conference. Five of the road games are scheduled against teams in the same category.
The Suns -- in addition to their Atlanta visit -- will face the Cavaliers in Cleveland.
They also have a home-and-home with the Pelicans and two home visits from the Thunder. 
With such a gauntlet to negotiate, this seems like a swell time for a physical and mental vacation.
"I think it's a little long," Hornacek said of the break's duration, "but I think most guys will take care of themselves."
That starts with the aforementioned physical inactivity and family enjoyment, of course.
"And then, you're going to do that the rest of the time," Hornacek said of family time. "Get in a jog here or there. If you're around a gym maybe get up a few shots. They're not going to totally lose their conditioning in seven days. The first practice we have back they'll be a little tired, but I think they'll bounce right back after that."
The tricky part may be bouncing back from those buzzer-beaters and losses to lesser teams in either conference.
"At the end of the season, if we end up not making it (playoffs), I think it'll be the losses to the teams that aren't in the playoffs," Hornacek said when asked what aspect of losing would be the most vexing. "To be a playoff team, you've gotta take care of teams that aren't going to be in the playoffs."
Please note the NBA Trade Deadline arrives one day before the Suns return to action.
Although national watchdogs continue lobbing the names of several Phoenix players (Gerald Green, Miles Plumlee and any point guard not named Bledsoe) into rumor-spawned reports, franchise deals rarely have been prematurely in the wind since Ryan McDonough became general manager.
Western Conference playoff chase
| | | | |
| --- | --- | --- | --- |
|   | Suns | Thunder | Hornets |
| Overall | 29-25 | 27-25 | 27-25 |
| + .500 opponents | 11-17 | 10-18 | 14-16 |
| - .500 opponents | 18-8 | 17-7 | 13-9 |
| Remaining games | 28 (14 H, 14A) | 30 (18H, 12A) | 30 (15H, 15A) |
| + .500 opponents | 18 (9H, 9A) | 17 (10H, 7A) | 15 (7H, 8A) |
| - .500 opponents | 10 (5H, 5A) | 13 (8H, 5A) | 15 (8H, 7A) |
| Head-to-head |   |   |   |
| Feb. 26 | vs. Thunder | at Suns |   |
| March 19 | vs. Pelicans |   | at Suns |
| March 29 | vs. Thunder | at Suns |   |
| April 10 | at Pelicans |   | vs. Suns |
---