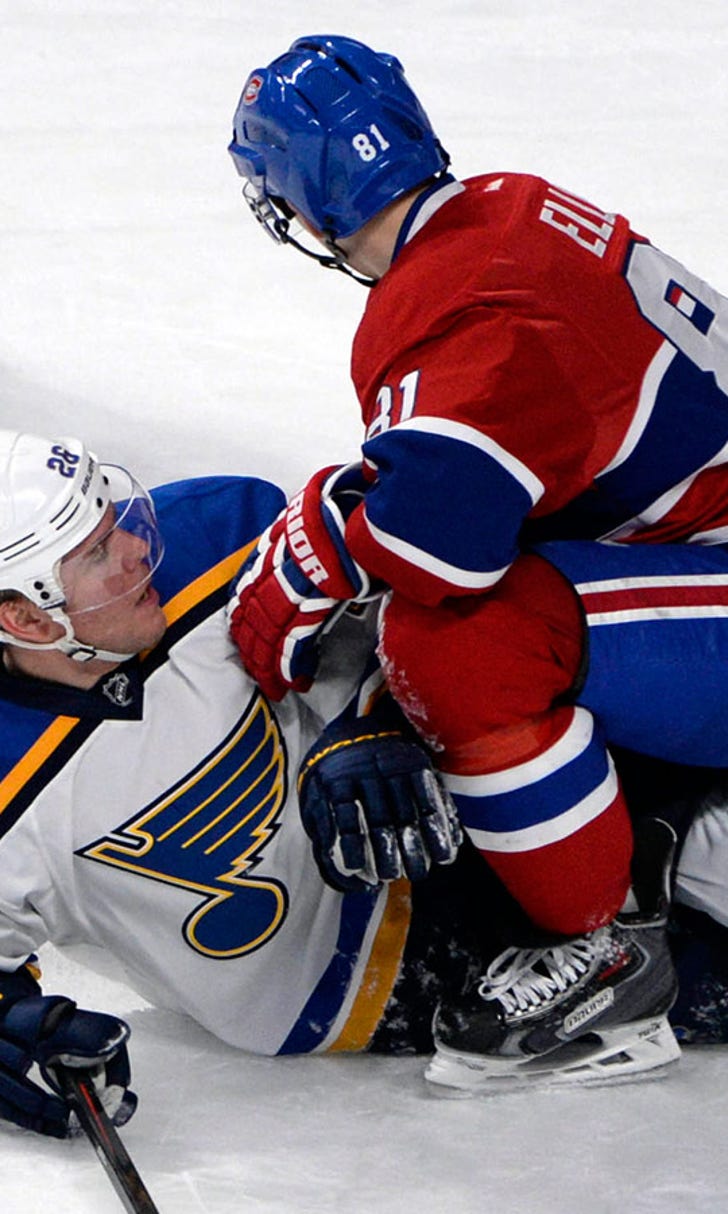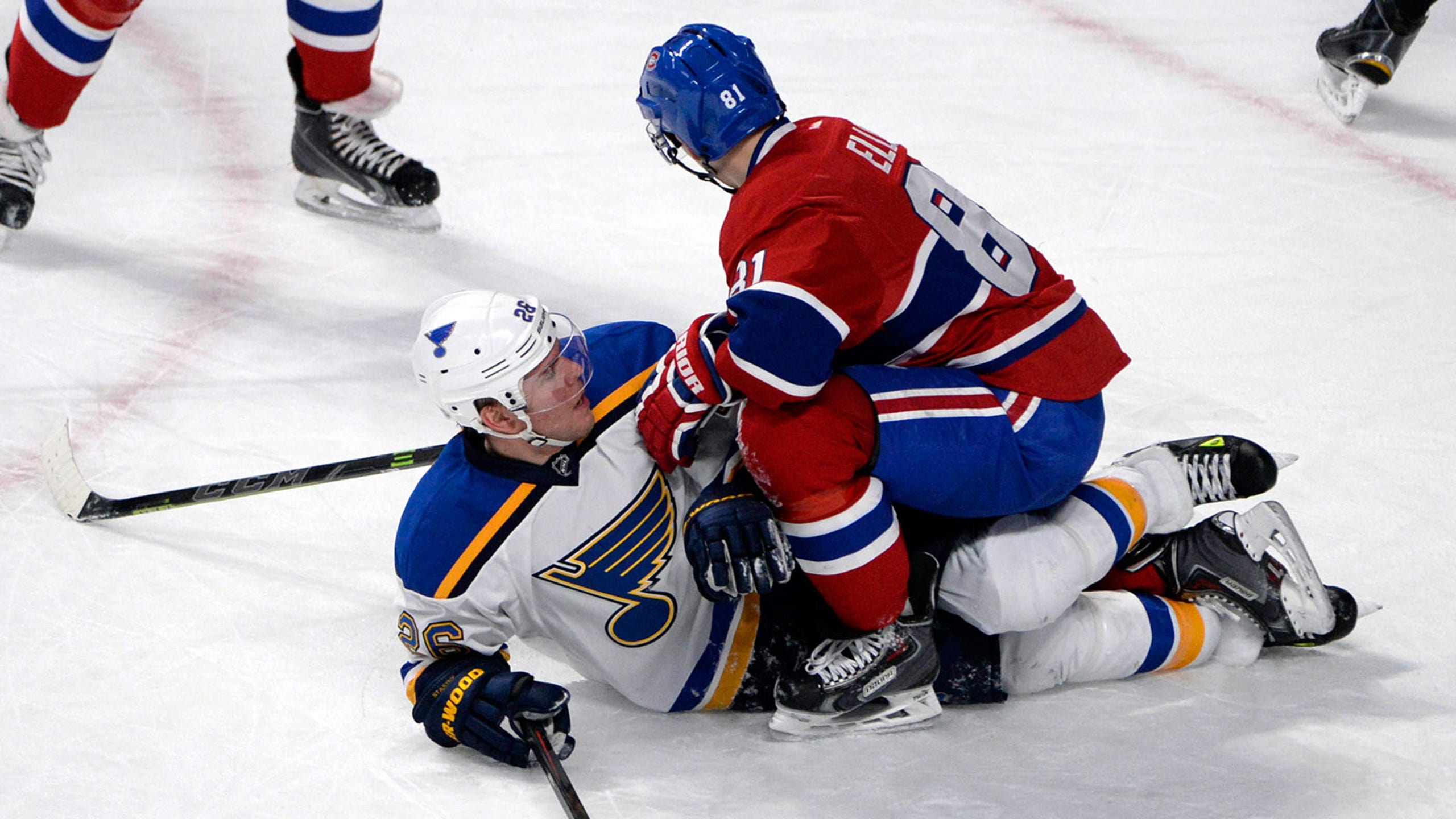 Scoring a problem, but Blues must clean up defensive zone, too
BY foxsports • November 21, 2014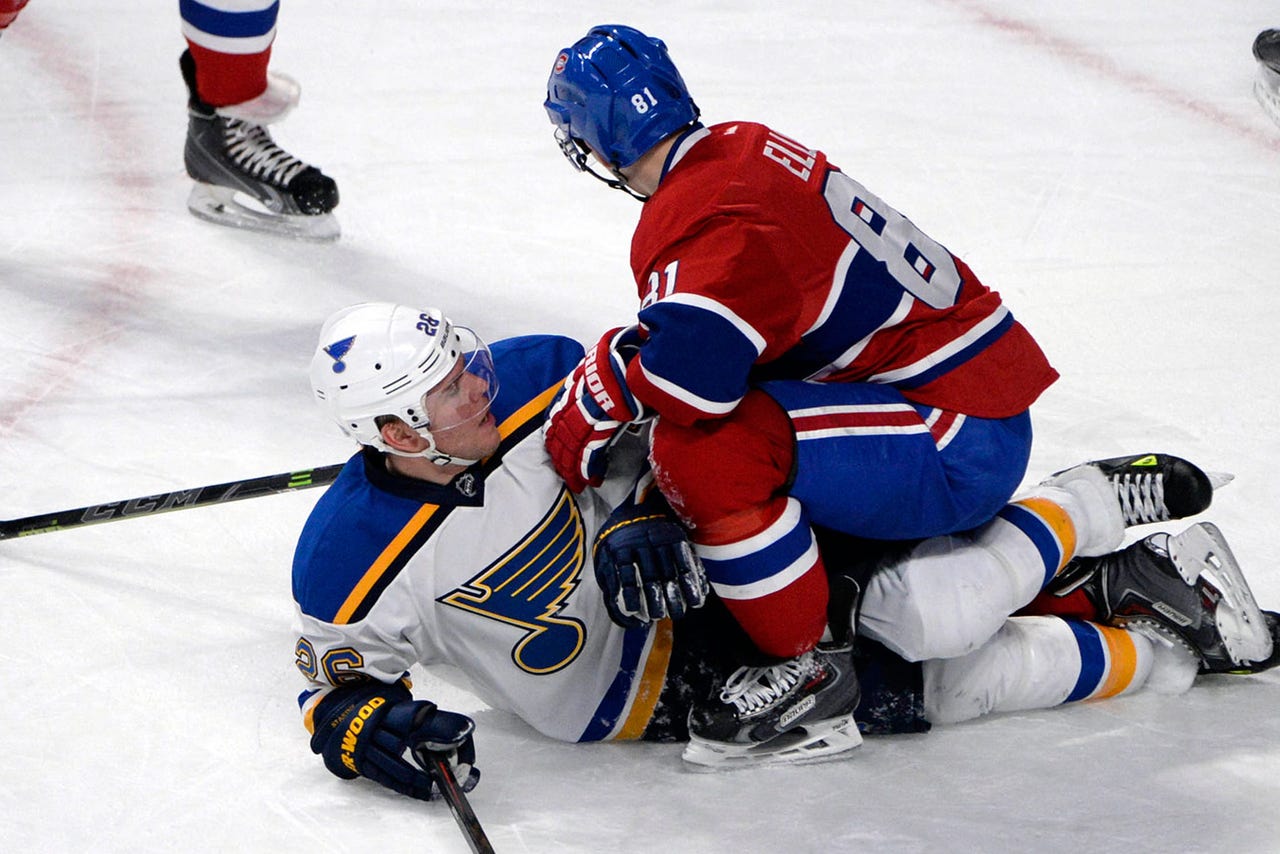 Ken Hitchcock has watched his St. Louis Blues struggle to score to begin their road trip, but he's more concerned with their lackluster play in their own zone.
The Blues look to get both aspects of their game corrected while avoiding a third consecutive defeat Saturday against the Ottawa Senators.
St. Louis (12-6-1) had won 10 of 11 and scored 14 goals while winning three straight before embarking on a four-game road trip. It held a 33-17 shot advantage but fell 2-0 to Boston on Tuesday before Thursday's 4-1 loss to Montreal.
Vladimir Tarasenko scored the lone goal for the Blues, who allowed two goals in less than three minutes in the second period against the Canadiens after taking an early lead.
"We haven't been really executing the game plan that we want to bring forward," defenseman Alex Pietrangelo said. "We've got to start taking care of our end and helping out our goalies a little bit more."
The giveaways and lack of defensive positioning also were the main issues for Hitchcock.
"To me, unless we clean up our own end, it doesn't matter how many goals we score," Hitchcock said. "So we've got to clean up our own end to start with."
The Senators (9-5-4) had similar troubles in the first period Thursday, but goals from Bobby Ryan, Alex Chiasson and defenseman Jared Cowen in the second helped them hold off Nashville 3-2.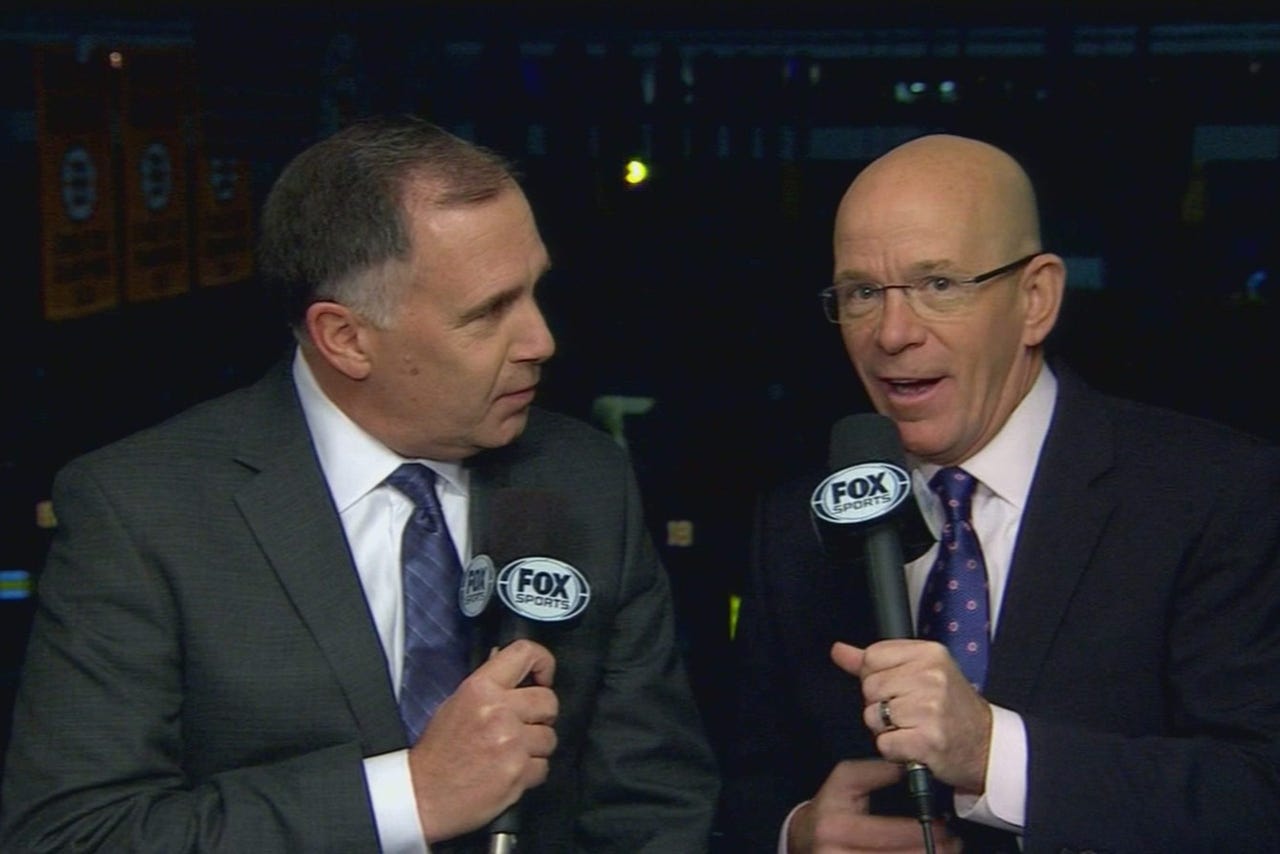 FOX Sports Midwest coverage of the Blues-Senators game begins at 1:30 p.m. Saturday with Blues Live.
"It was ugly," Ryan said about trailing 1-0 after 20 minutes while his team was outshot 9-4. "Somebody said it was the worst period we played all year, and we're only down one. It was kind of a positive in the intermission."
Cowen's effort was especially encouraging, as he scored his first goal of the season to go along with three assists in his last four. He went without a point and was a minus-3 in his first eight.
"It always feels good to put some more points on the board, kind of add to your game," Cowen said. "It's funny, when you start getting a couple they seem to start coming in bunches. Hopefully, it goes the rest of the year."
Robin Lehner made 33 saves in the Senators' first game since last Saturday.
"We hadn't played in a few days, and I think they had a little more speed than us coming out," Lehner said. "I think we made it difficult for ourselves, putting the puck in the wrong spots, but I think we came out in the second and third and played the right way, really worked at it."
Lehner hadn't played since Nov. 9 and was 3-2-1 with a 2.96 goals-against average in six starts before the victory. His latest effort was enough for coach Paul MacLean to give him the start in this contest.
"I thought (Robin) was very good," MacLean said. "He made at least three (saves) that could have been goals, and the reason we win the game is because he played goal the way he did."
Lehner made 46 saves and three more in the shootout as the Senators swept the season series against St. Louis with a 5-4 victory Feb. 4.
The Blues could go back to former Senator Brian Elliott after Jake Allen made 26 saves Thursday. Elliott, who was traded to Colorado for current Senators No. 1 goaltender Craig Anderson in 2011, is 1-0-1 with a 1.94 GAA in two starts against his former team.
---