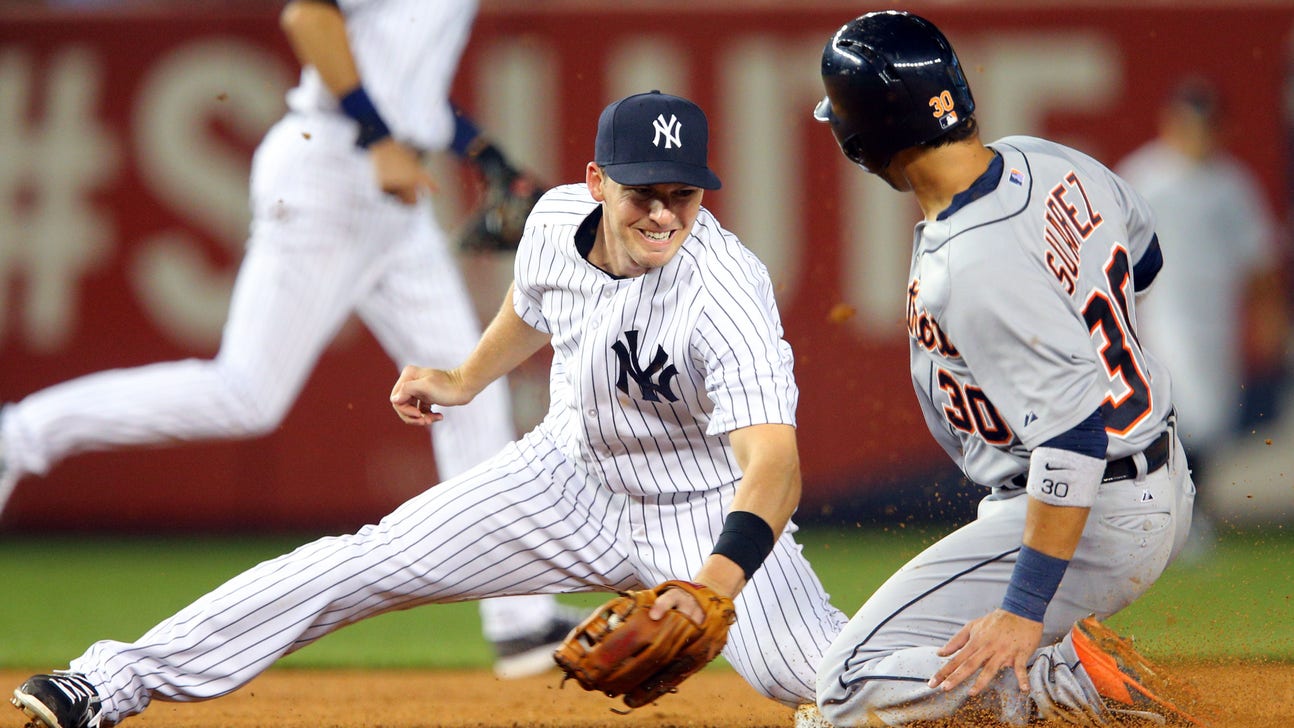 Scherzer, Carrera can't save Tigers
Published
Aug. 4, 2014 10:43 p.m. ET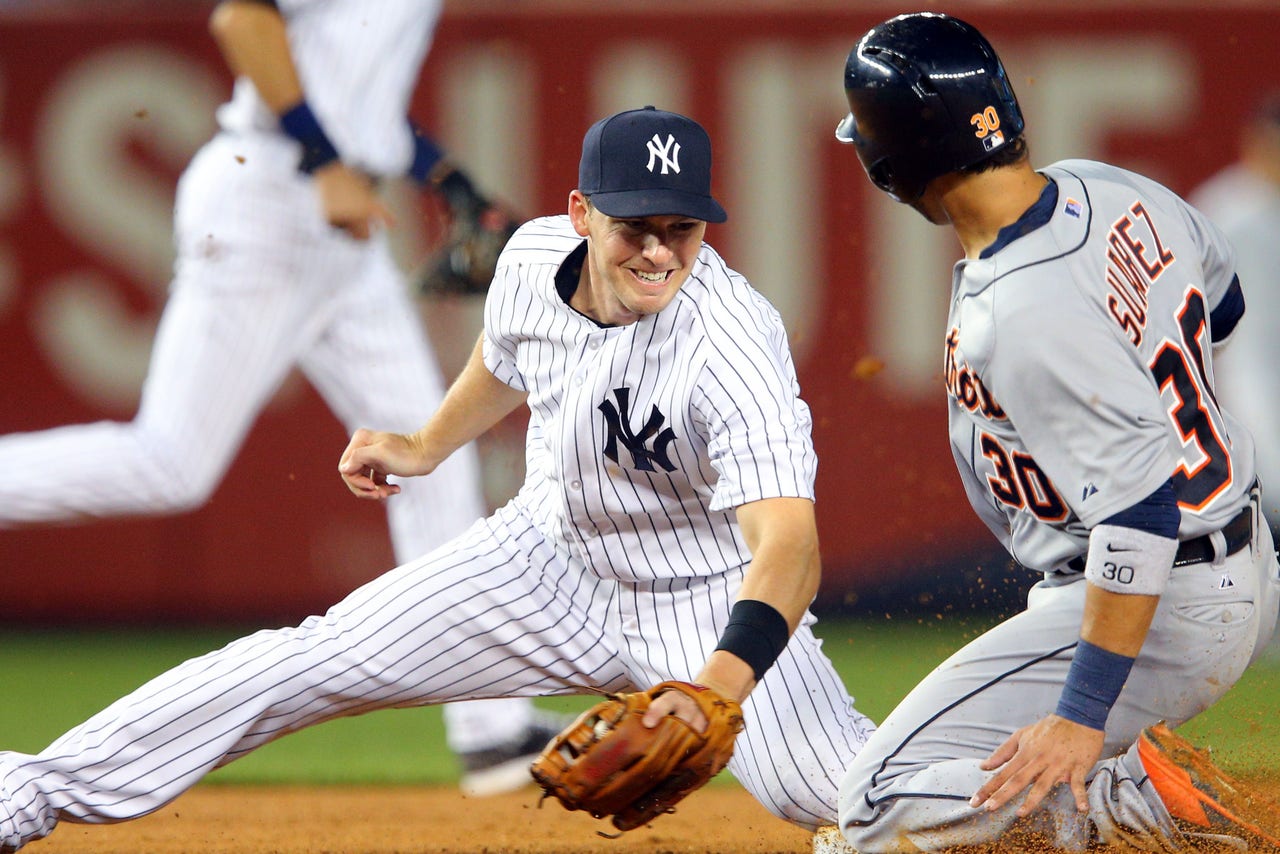 When a major-league team gets good pitching and spectacular defense on the same night, they usually go on to win the game.
That's even more true when it is the Tigers -- a team built around a powerful offense.
Monday, though, wasn't one of those nights. Max Scherzer allowed two runs in seven innings, Ezequiel Carrera made one of the best catches of the season and Ian Kinsler added a pair of great plays at second base, but the Tigers offense couldn't do enough in a 2-1 loss.
Scherzer didn't have his best stuff early in the game, but the Yankees couldn't take advantage of his wildness until the third inning. Even then, Carrera and Kinsler kept a mediocre inning from turning into a disaster.
The first three batters of the inning singled, loading the bases, and Jacoby Ellsbury launched a drive to deep left-centerfield. At best, it appeared that Scherzer had allowed a bases-clearing double, and with Ellsbury's speed, a triple certainly wasn't out of the question.
But, as the ball sailed over his head, Carrera launched himself into a dive and managed to catch the ball in the palm of his glove. The Yankees still scored the first run of the game on the play, but Scherzer was more than happy for it to have turned out to only be a sacrifice fly.
"Wow. Just wow," Scherzer said. "That's the catch of the year. I knew he had a chance, because a ball hit like that usually has some backspin, so it will hang in the air for a little, but I thought it was over his head. Well, obviously, it was over his head, but he went and brought it back.
"I'm buying him dinner for that one. Anything he wants."
Ellsbury could only shake his head.
"That's as good a play as I've seen all season," he said. "When you hit a ball like that, you have to think it is going to drop for you, but he made a tremendous play. I was thinking three runs on that ball, but he took two of them away."
The Yankees eventually scored another run late in the inning, but Kinsler saved them from getting a third with a diving stop to end the inning.
"They made some big defensive plays -- Kinsler had a couple -- but that was just a spectacular catch by Carrera," Yankees manager Joe Girardi said. "He changed the entire complexion of the game, because instead of us having a huge inning, it ended up being a close game the whole way."
By the time Carrera made his catch and Kinsler pulled off his first defensive gem of the night -- he started a double play with a lunging stop and off-balance throw in the fifth inning -- the Tigers had already blown their own chance at a game-changing rally.
With the game scoreless, the Tigers loaded the bases with one out, but Brandon McCarthy struck out Alex Avila and Eugenio Suarez to end the inning.
"I knew I had put myself in a hole, and I knew our bullpen was short tonight, so I really had to find some way to get us out of that inning," McCarthy said. "I just didn't want to throw another hittable pitch, and I was able to grind through it."
Suarez's night got even worse in the fifth, as he injured his knee while stealing second base. Pinch-runner Andrew Romine scored the game's only run on a Kinsler single, but Brad Ausmus doesn't know when he'll get his starting shortstop back.
"We aren't going to have any definitive information for at least 24 hours," he said. "It's similar to what he did earlier this season when he first came up -- he jammed it into the bag on his slide. We'll know more tomorrow."
Even with Scherzer taking the loss, Detroit's four starters have gone 3-1 with a 1.80 ERA and 31 strikeouts in 30 innings since the trade for David Price. Tuesday, Price makes his Tigers debut against New York's Hideki Kuroda. The game will be on FOX Sports Detroit at 7 p.m., with Tigers Live airing at 6.
---