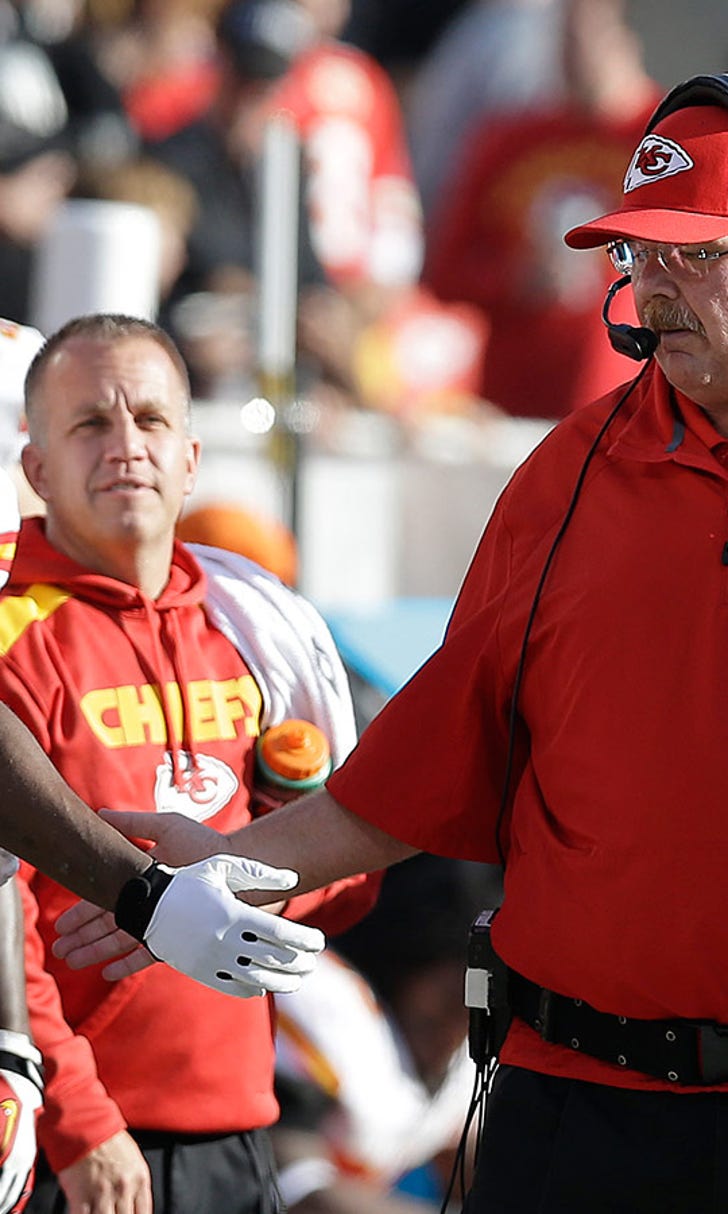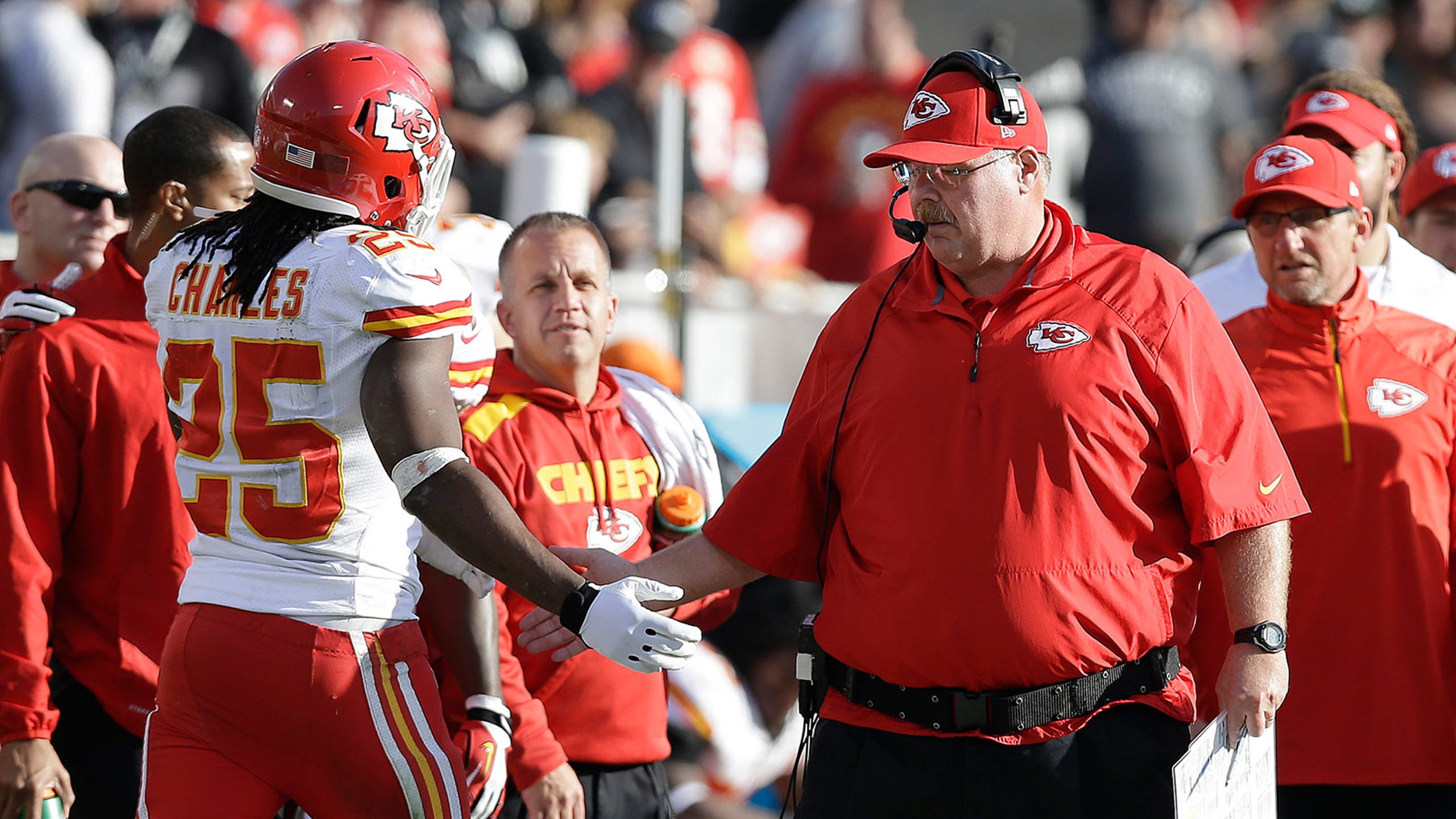 Saturday could be a big day for Chiefs Nation ... or it might not
BY foxsports • January 31, 2014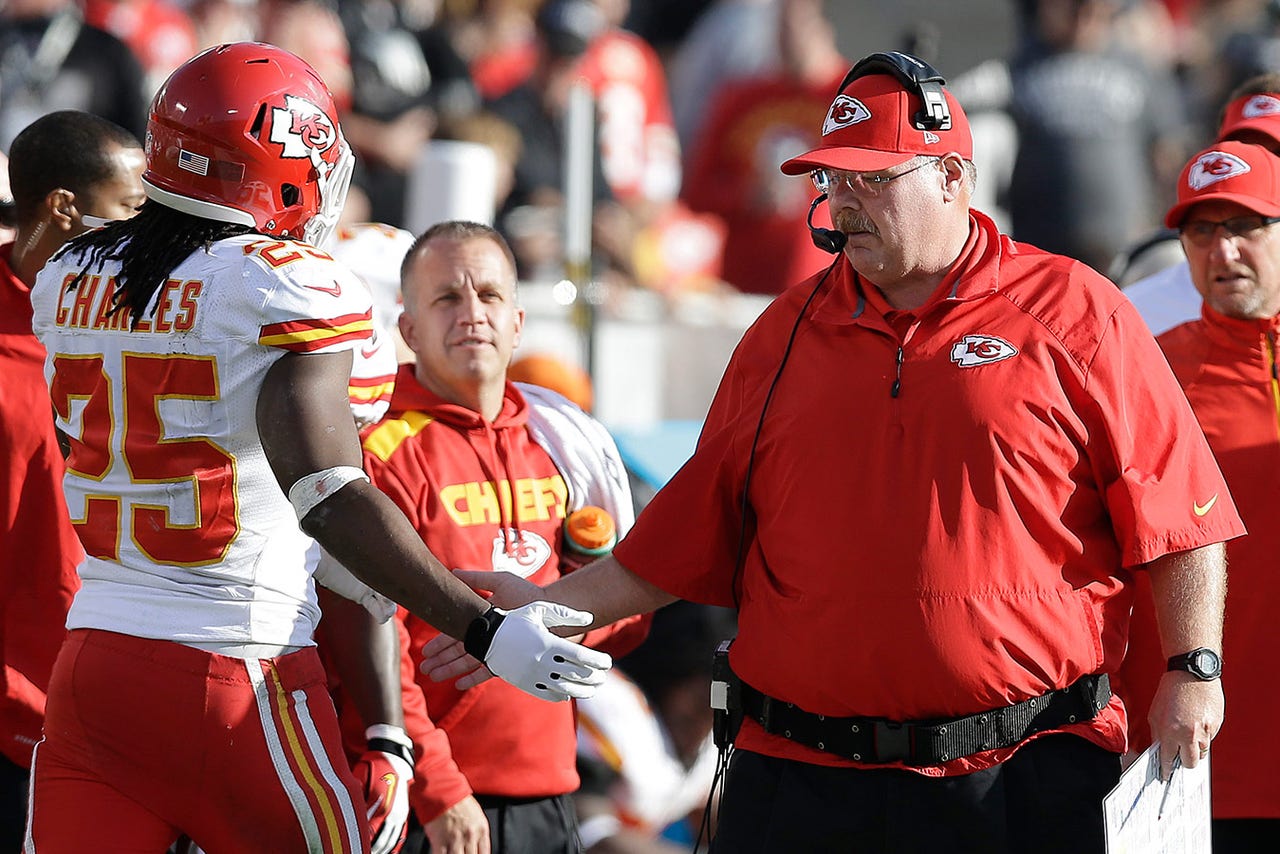 KANSAS CITY, Mo. -- Sunday will have more of a Peyton (boo) Manning (hiss) flavor (naughty gesture) than the (stop it now, we're serious) typical Kansas City Chiefs fan can stomach without losing his or her Doritos, what with Super Bowl XLVIII featuring a matchup of two old AFC West rivals, freezing their respective tootsies off for all of Lombardi's marbles.
But Saturday, now -- Saturday could be different. Fun, even. Who says you shouldn't open your presents on Christmas Eve?
Pro Football Hall of Fame Selections
Contender: G Will Shields
The skinny: At some point Saturday, the newest Hall of Fame class will be unveiled. Shields, the rock of the Chiefs' offensive line for 14 seasons (1993-2006) and the franchise record-holder for appearances (224) and starts (223), is a finalist. The former Nebraska Cornhusker, who also shares the NFL record for most Pro Bowl games played (12), bridges Chief annals from Joe Montana and Marcus Allen to Trent Green and Larry Johnson. Of the three men he shares that Pro Bowl record with -- ex-Vikings/Buccaneers guard Randall McDaniel, current Broncos (yeah, boo, again) cornerback Champ Bailey and former Chiefs tight end Tony Gonzalez -- one is already enshrined in Canton (McDaniel) and the other two soon will be. Good freaking company. Great freaking company, actually.
Odds: 2-to-1. Logic would dictate a clear precedent for Shields' enshrinement, but when a bunch of scribes and pundits get together behind closed doors, logic has a funny habit of sometimes getting thrown out the nearest window.
National Football League Honors
For the nightcap, there's the "NFL Honors," in its third year, Roger Goodell's version of the Academy Awards, shown nationwide on FOX from 7-9 p.m. A total of 17 awards are on tap to be doled out, including some biggies: The Associated Press' Most Valuable Player, Coach of the Year, Offensive Player of the Year, Offensive Rookie of the Year, Defensive Player of the Year, Defensive Rookie of the Year and Comeback Player of the Year. NFL scribes love a good Cinderella narrative, and few narratives were as compelling as the Chiefs' ascent from the 2-14 wilderness to 11-5 and a wild-card berth. If the football gods were just, tailback Jamaal Charles (1,980 total yards from scrimmage, an NFL-best 19 combined touchdowns and 12 rushing scores) would need a Brink's truck to bring back all the booty he deserves from Radio City Music Hall. Trouble is, we already know the football gods have Broncos (yeah, hiss, again) season tickets. As for the juicier stuff ...
AP MVP
Contender: Charles
The skinny: As with most of the major hardware up for contention, after setting new NFL single-season records for passing touchdowns (55) and passing yards (5,477), this is Manning's award to lose -- even though Charles, by himself, accounted for nearly 40 percent of the Chiefs' total offense.
Odds: 5-to-1
AP Coach of the Year
Contender: Andy Reid
The skinny: Reid inherited a dumpster fire, albeit a talented dumpster fire (is that a thing?). Big Red kind of owned the first half of the season, Carolina's Ron Rivera kind of owned the second.
Odds: 5-to-3. Reid should walk away with this on sentiment alone, but voters with short memories, especially the ones who discounted the Chiefs' 9-0 start as a byproduct of a "soft" schedule, won't help his cause.
AP Offensive Player of the Year
Contender: Charles
The skinny: See MVP.
Odds: 10-to-1
AP Comeback Player of the Year
Contender: QB Alex Smith
The skinny: This one could get interesting. Philip Rivers had a down year in 2012; Smith had a very good year curtailed first by injury, then by the whims (guts?) of Jim Harbaugh. Rivers proved all he needed was a change at coach. Smith showed all he needed was a change of scenery and a chance. As with Reid and Rivera, it's a tough call, with Rivers probably getting the edge on sheer fantasy numbers. Although ...
Odds: 2-to-1. And that might not be giving Smith enough credit.
FedEx Air & Ground Players of the Year
Contender: Charles
The skinny: Charles was a yard-chewing, point-scoring machine, but in Reid's West Coast attack, he was more of an all-purpose run-catch threat. Reid's old favorite toy, the Eagles' LeSean McCoy, led the NFL in rush attempts (314), rushing yards (1,607) and all-purpose yards (2,146). Both were excellent, and both put up insane stats thanks to how well they fit their respective systems (Reid's West Coast philosophy here; Chip Kelly's read-option spread schemes in Philly). Just don't be shocked if voters lean on McCoy's superior run stats here for the "Ground" part of the award.
Odds: 3-to-1
NFL.com Fantasy Player of the Year
Contender: RB Jamaal Charles
The skinny: See AP Offensive Player of the Year.
Odds: 4-to-1
Basically, with Shields and Reid, flip a coin. With Charles, you might be tempted to flip the coffee table in your man cave. Although, with it being February and all, you never know. January is the month the Chiefs can't seem to bloody crack.
You can follow Sean Keeler on Twitter @seankeeler or email him at seanmkeeler@gmail.com.
---