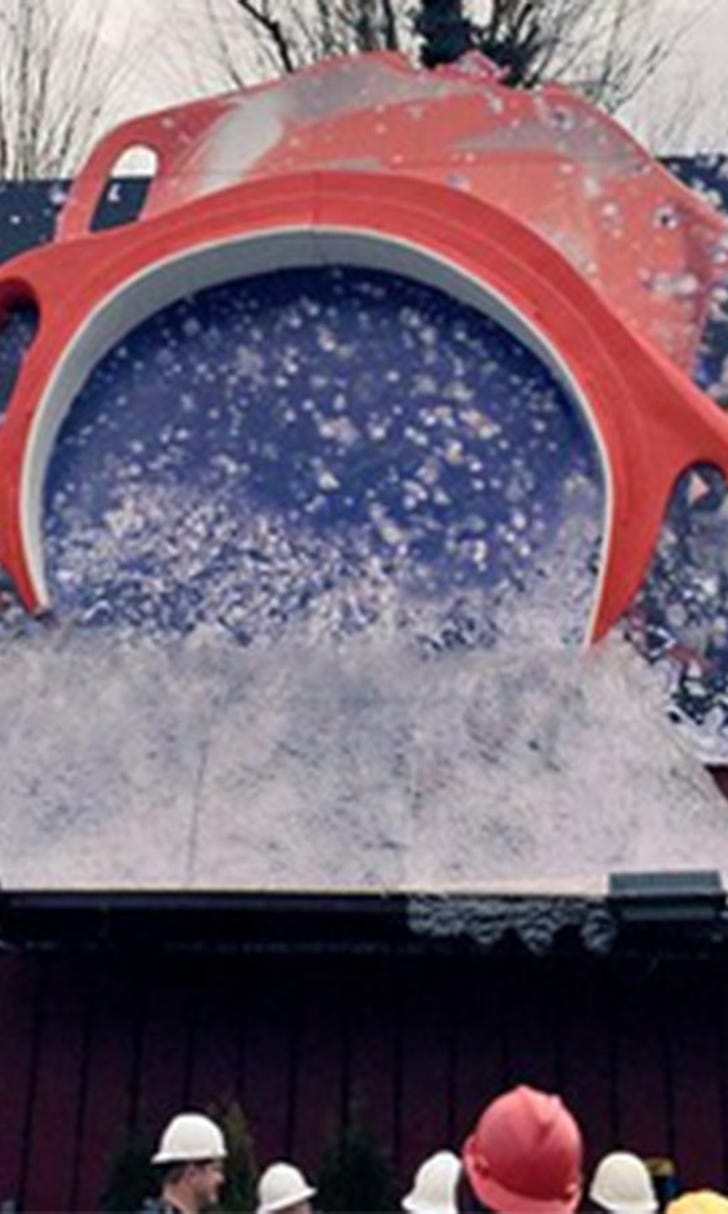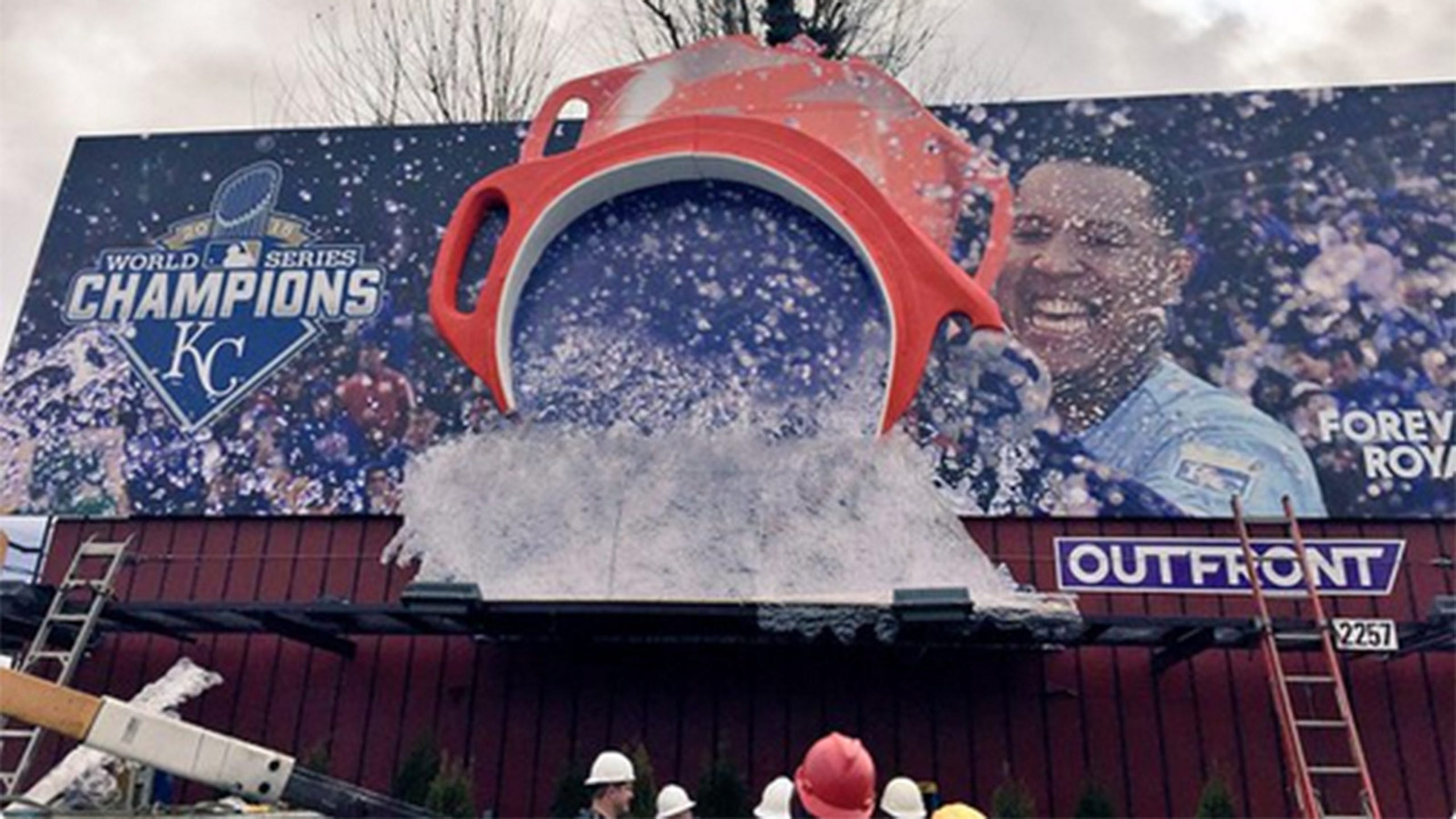 #SalvySplash is Royals' latest and greatest billboard campaign
BY foxsports • February 1, 2016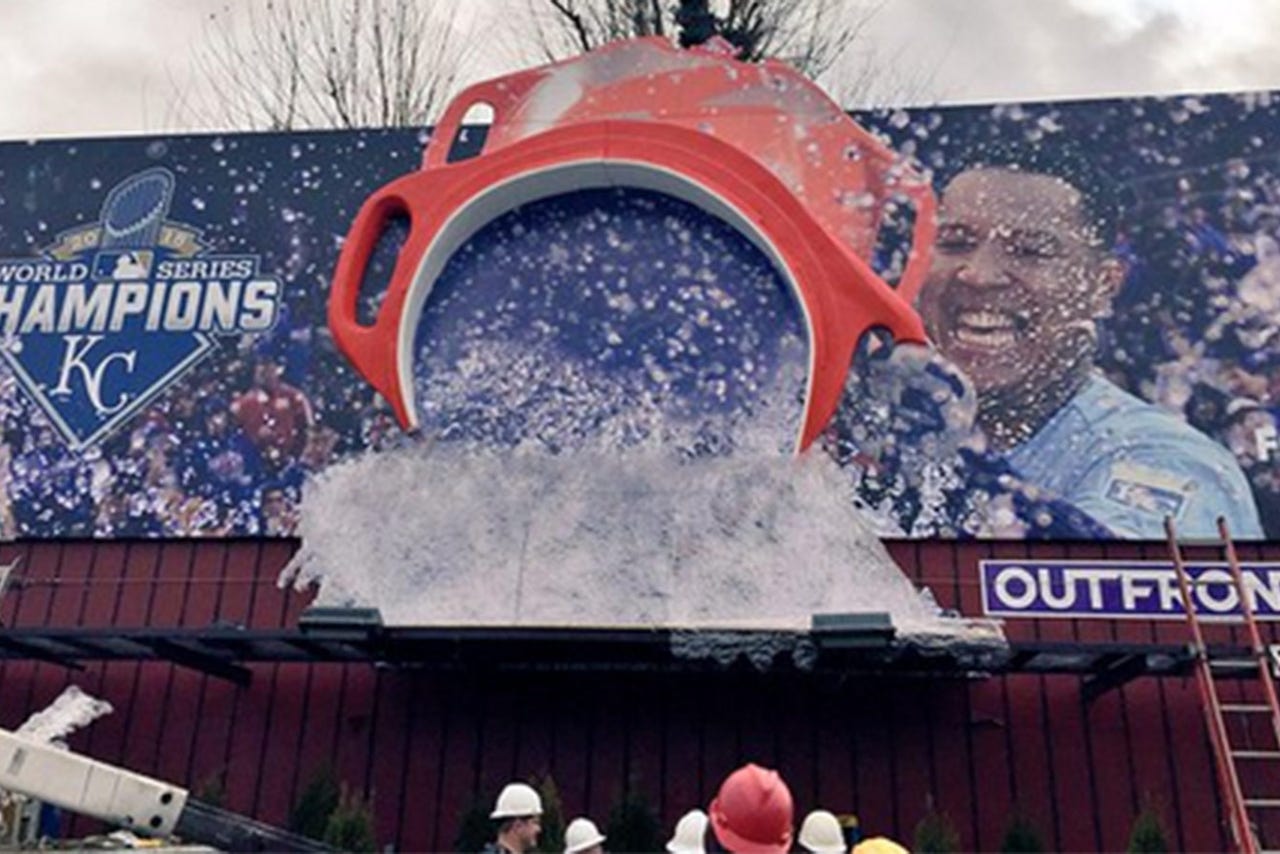 And now Perez dumping Gatorade right on you.
The Kansas City Royals have had some clever billboard campaigns in recent years, but this year's might just take the cake. Kind of like the Royals took the crown last October.
Drive southbound on Southwest Trafficway to the intersection at Westport Road and check it out. There you'll see the Royals' All-Star catcher lofting a three-dimensional cooler that drenches whatever might wander beneath it -- say, you with your selfie camera -- with Gatorade and ice.  
Yes, the Royals want you to stop by, take some selfies and post them on Twitter or Instagram using the #SalvySplash hashtag. They're giving away one World Series Prize Pack a week for the best one.
"We wanted to show our fans how important they were -- and are -- to the Royals' success," said Michael Bucek, the team's vice president for marketing and business development. "Every fan deserves a Salvy splash."
---
---