Salazar next to try cooling Prince Fielder's sizzling bat
Published
May. 26, 2015 10:51 a.m. ET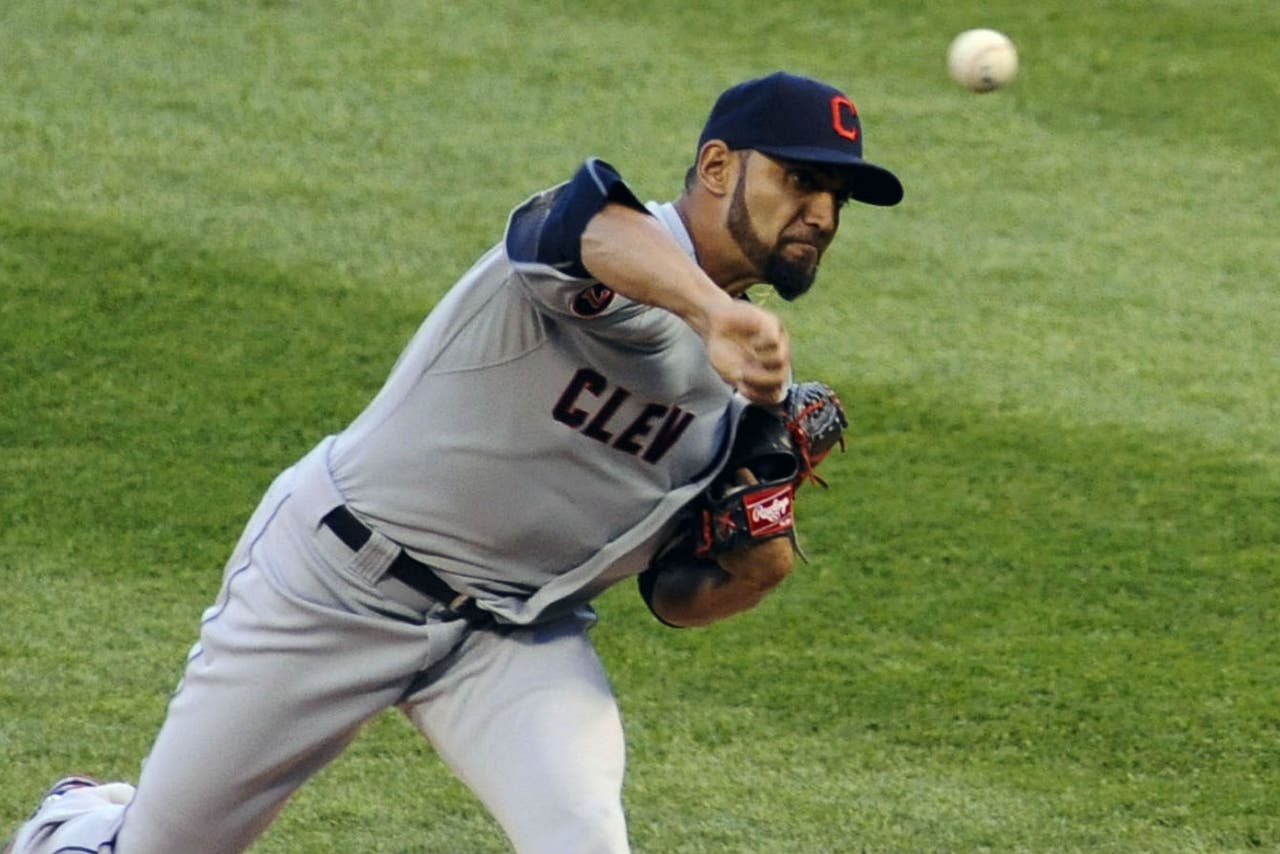 The Texas Rangers understand it will take some time for Josh Hamilton to get acclimated in his second stint with the club.
Having patience will be much easier if Prince Fielder continues his tear.
Texas seeks a seventh consecutive victory Tuesday night against the host Cleveland Indians, who look to bounce back after having their own winning streak snapped.
Hamilton's self-reported relapse led to a falling out with the Los Angeles Angels, who traded the 2010 AL MVP back to the Rangers on April 27. He made his season debut Monday after recovering from offseason shoulder surgery, striking out twice and walking before reaching on a critical error in the seventh inning of a 10-8 win over Cleveland.
"Mentality's everything," Hamilton said. "You start winning some ballgames, guys get a lot of confidence. It goes from hitting to pitching to playing defense, so I like it, man. I like winning and the situation I'm in. Guys are hungry and I want to go out there and fight and play hard and have fun."
Hamilton's first at-bat came immediately after Fielder and Adrian Beltre hit back-to-back homers in the first. The Rangers (22-23) have scored 40 runs over their last four, with Fielder going 11 for 19 with four homers and 12 RBIs in that stretch.
Fielder, who also had an RBI single in the seventh Monday, leads the AL with a .365 average. He's 7 for 18 with two homers this season against Cleveland (20-24), which had won its previous six.
Carlos Santana hit a solo homer in the first Monday and Roberto Perez added a three-run shot in the second. Perez started in place of catcher Yan Gomes, who returned from the disabled list Sunday but is being eased back by manager Terry Francona.
"When Gomes starts to get to where he can go back-to-back, we'll do it," Francona told MLB's official website. "He'll have a lot of say-so in that."
The Indians had a strong offensive showing the last time they faced Wandy Rodriguez, who gave up five runs and eight hits in 4 2-3 innings of an 8-3 loss May 15. Nick Swisher doubled twice off Rodriguez and is 4 for 6 in their matchups.
Rodriguez (2-2, 3.38 ERA) had a much better showing Thursday, allowing one run and four hits in 6 2-3 innings of a 3-1 win over Boston. The left-hander has allowed one run in four of his six starts.
"That's what we have been seeing from him," manager Jeff Banister said. "He moved the (sinker) in and out, the breaking ball played well. He keeps hitters off balance."
The day after Rodriguez's rough start, the Rangers' lineup had its way with Danny Salazar, who allowed seven runs - five earned - in 4 2-3 innings before Cleveland rallied for a 10-8 win.
Salazar (5-1, 3.50) followed that performance with his first scoreless outing of the season, striking out eight in six innings of Thursday's 5-2 win over the Chicago White Sox. The right-hander overcame three walks after issuing one over his previous four starts.
Beltre is 4 for 4 off Salazar, who allowed homers to Shin-soo Choo and Tommy Field earlier this month.
Field though, is 3 for 13 with eight strikeouts since that contest.
---