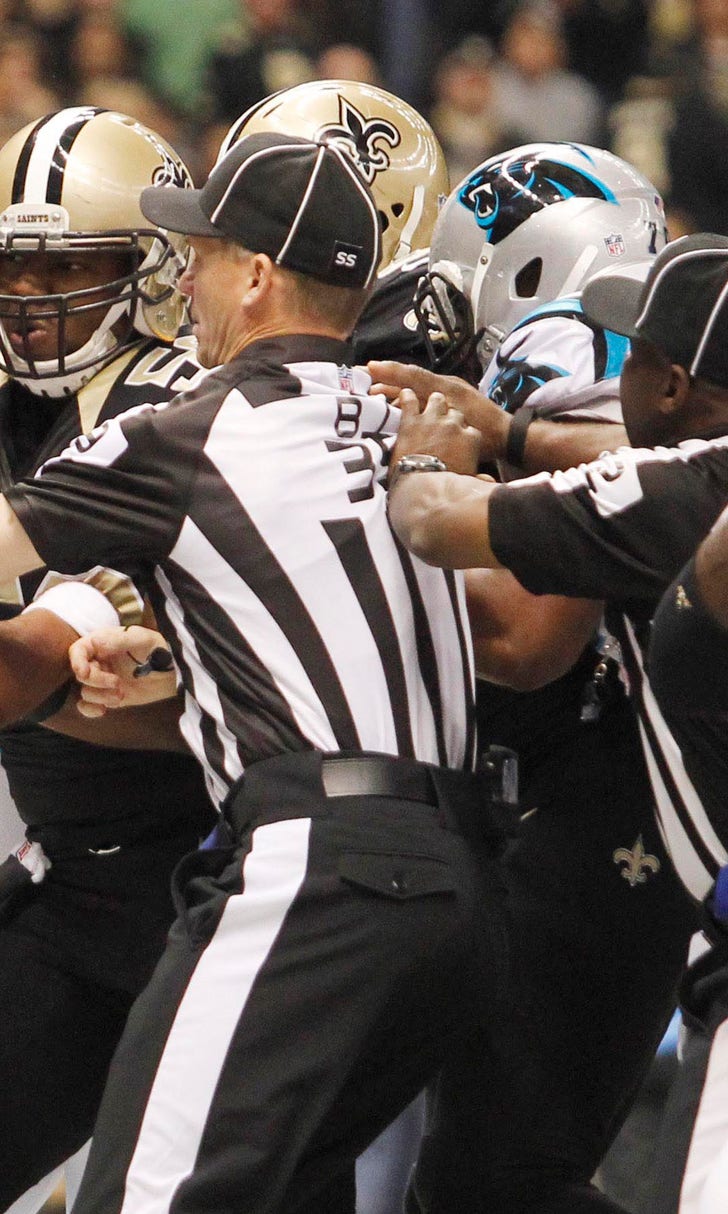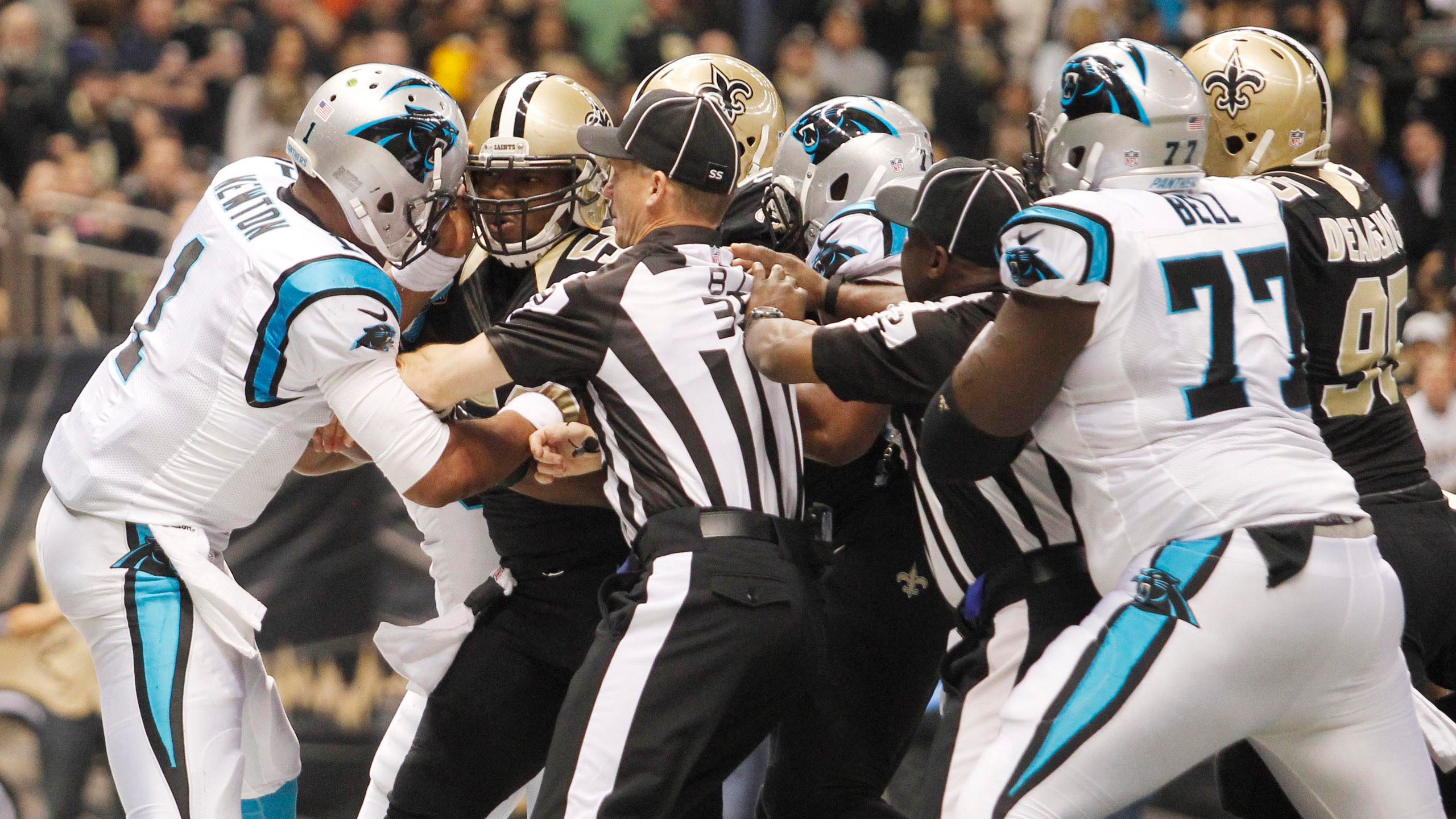 Saints LB Lofton doesn't regret actions that led to Panthers scuffle
BY foxsports • December 7, 2014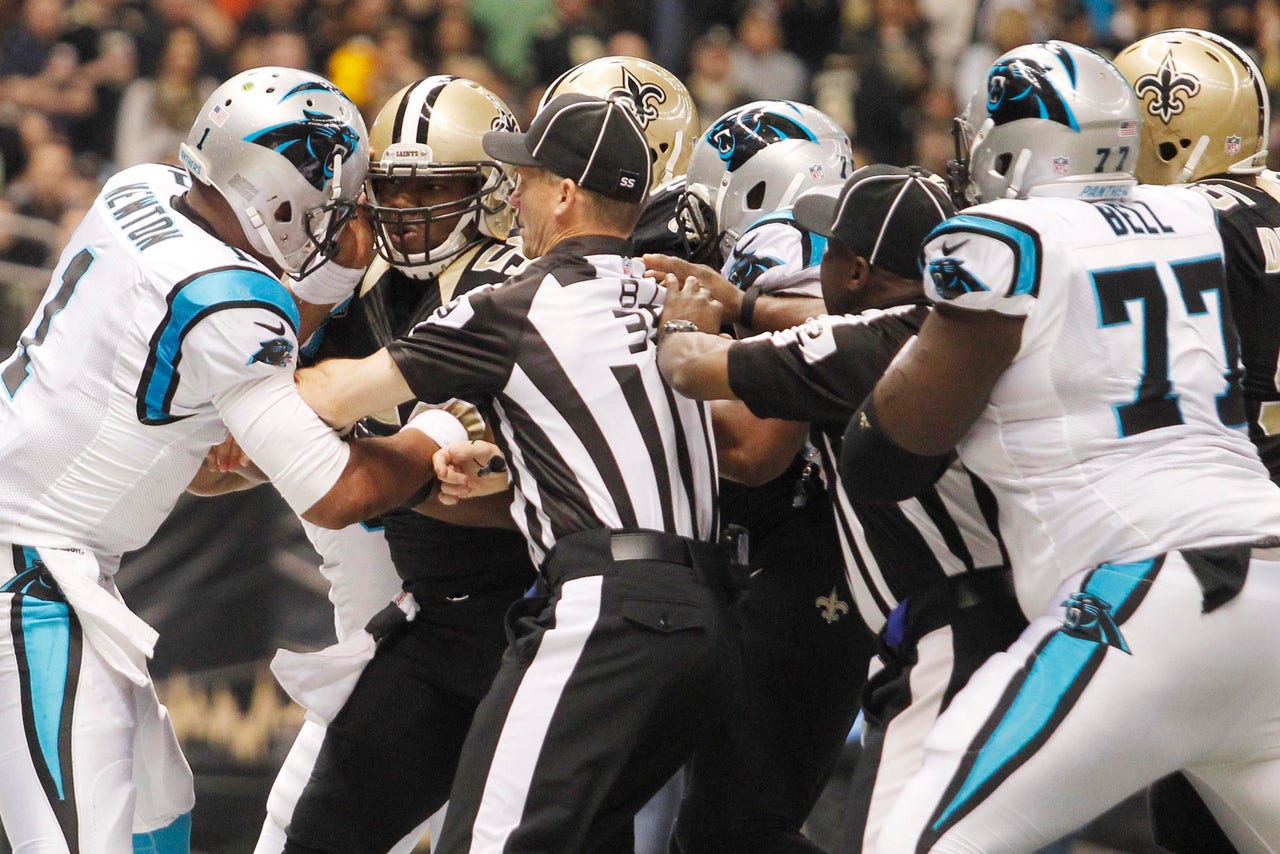 Things got touchy during the Saints 41-10 loss to the Panthers Sunday. By now, you may have seen the brawl that erupted after Cam Newton put the Panthers up early. If not, take a look.
But one of the people at the center of the scuffle, Saints linebacker Curtis Lofton, felt justified in his actions.
"I didn't take kindly to that," Lofton told reporters after the game about Cam Newton's reaction to the TD. "I thought it was disrespectful. I thought it was taunting. I just didn't like it.
"It was taunting," he continued. "I saw it as straight disrespect and I did what I thought I had to do."
Newton, on the other hand, summed up the series of events as "a lot of testosterone on that field at one time."
Lofton received a personal penalty on the play, but said he would respond the same "100 times out of 100."
"I won't speak to anyone else," Lofton told Evan Woodbery of The Times-Picayune. "I just think as captain and leader of the defense, it's your responsibility to talk to the media when it's good and when it's bad. It was bad today and that's part of the responsibility."
Are potential NFL fines also part of Lofton's responsibility?
[Nola.com] 
MORE FROM FOX SPORTS SOUTHWEST: 
- Ranking NFL quarterback salaries
- Wake up! Athletes caught sleeping
- College football teams that wish there was a playoff
- Oldest player on every NBA team
---
---