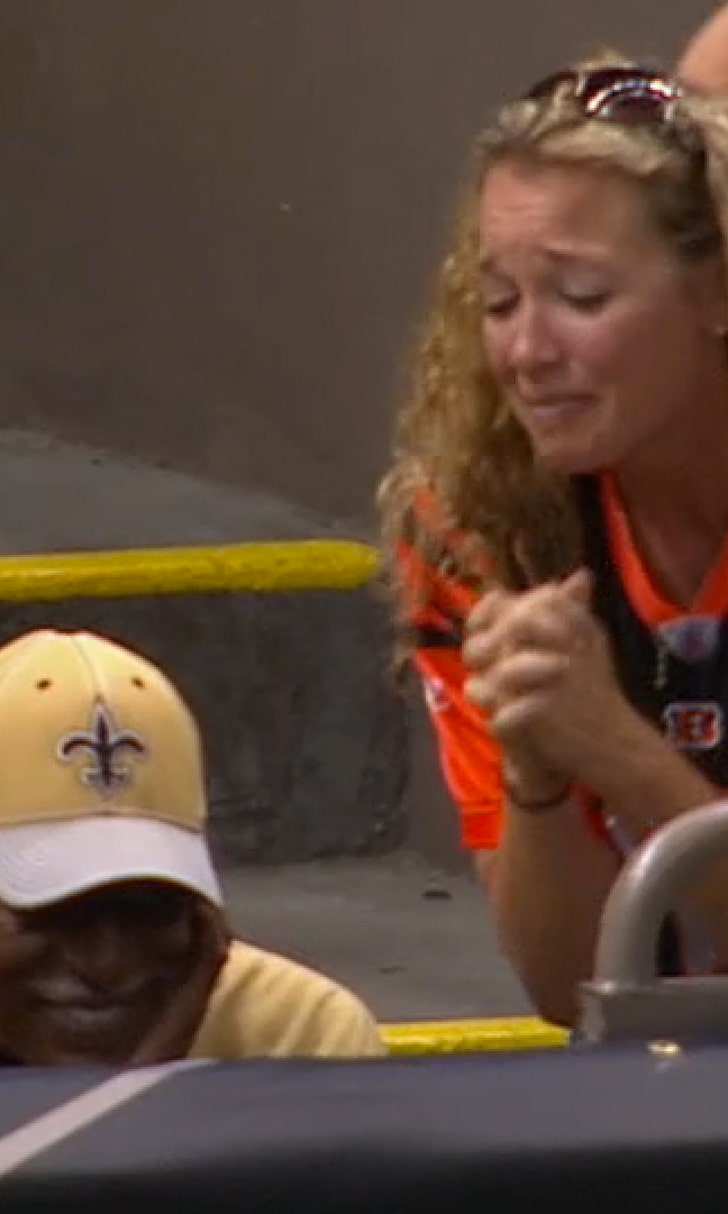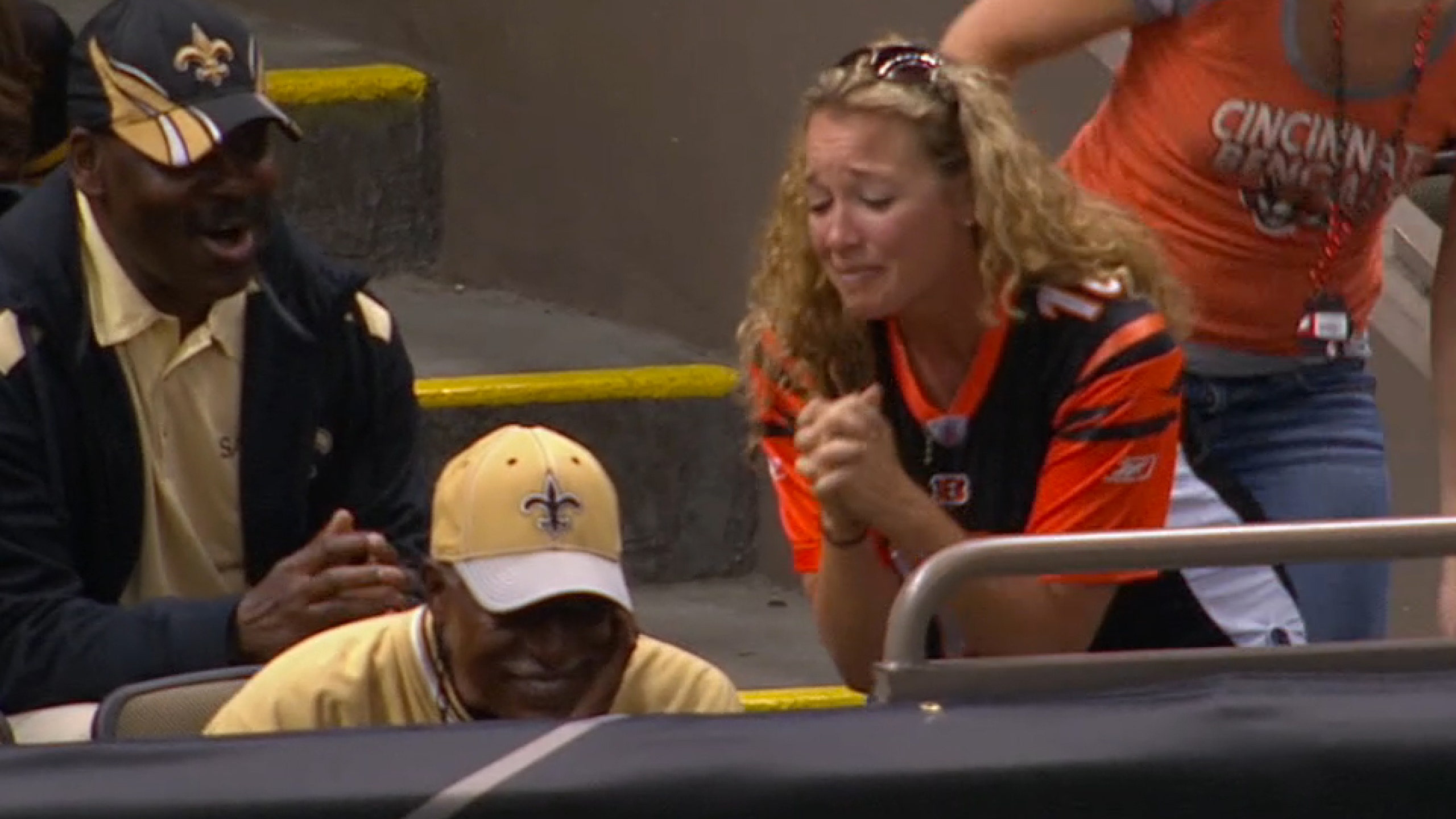 Saints fan who stole ball from female Bengals fan explains himself
BY foxsports • November 17, 2014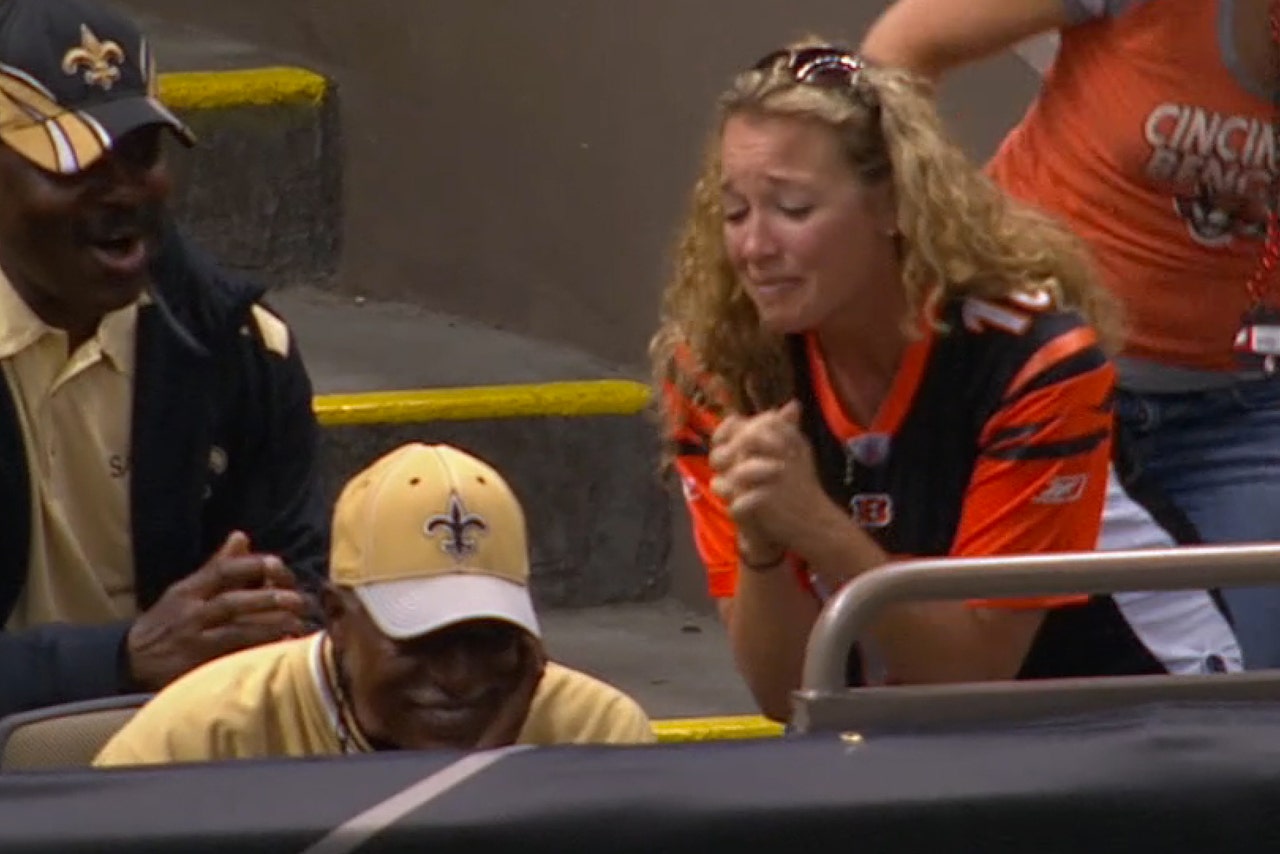 If you haven't seen the video of the Saints fan stealing the ball away from a Bengals fan Sunday, you should.
A lot has been made about this event. Many have been saying it was unsportsmanlike for the Saints fan to steal the ball from the Bengals fan it was clearly intended for.
The Cincinnati Enquirer (H/T For the Win) tracked down both fans to get their accounts of the events.
"He was not budging at all," Christa Barrett, the Bengals fan said. She gave up the fight after a few minutes. Her sister who was with her said Williams "kept saying no ma'am. No ma'am."
But the Saints fan, identified as Tony Williams would not budge.
When asked if he would give over the ball, he said "No. Because I caught it. It's very simple, I caught the football."
Williams revealed that he wanted to keep it and give it to his 8-year-old grandson.
OK, saying it's for his grandson does make it a tiny bit sweeter, but the video is still plastered all over the Internet. When asked he had seen the clip yet, Williams admitted he had.
"Yeah, I saw it," he said. "I didn't mean to hit that young lady. I was just reaching for the football. I didn't mean to hurt the lady."
Barrett eventually received another ball from the Saints organization to take home as a souvenir.
And a promise from Jermaine Gresham to make up for Sunday's incident, but it's definitely not the same.
@PrincipalCara Truly sorry about you guys not getting that ball. I'll make sure you guys receive something greater for compensation.

— Jermaine Gresham (@JGresham84) November 16, 2014
Maybe he should have followed the baseball fan rules and thrown back any ball not from your own team.
MORE FROM FOX SPORTS SOUTHWEST: 
- Ranking NFL quarterback salaries
- Wake up! Athletes caught sleeping
- Best college football traditions
- Greatest NBA players without a championship ring
---
---