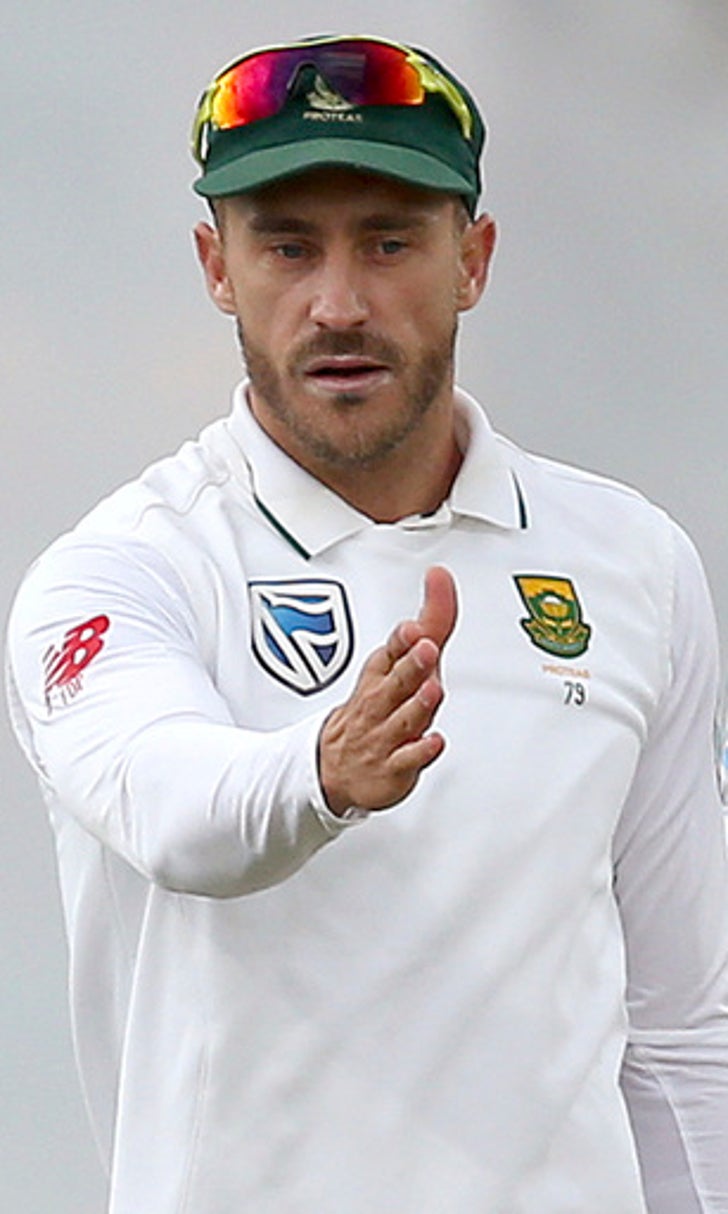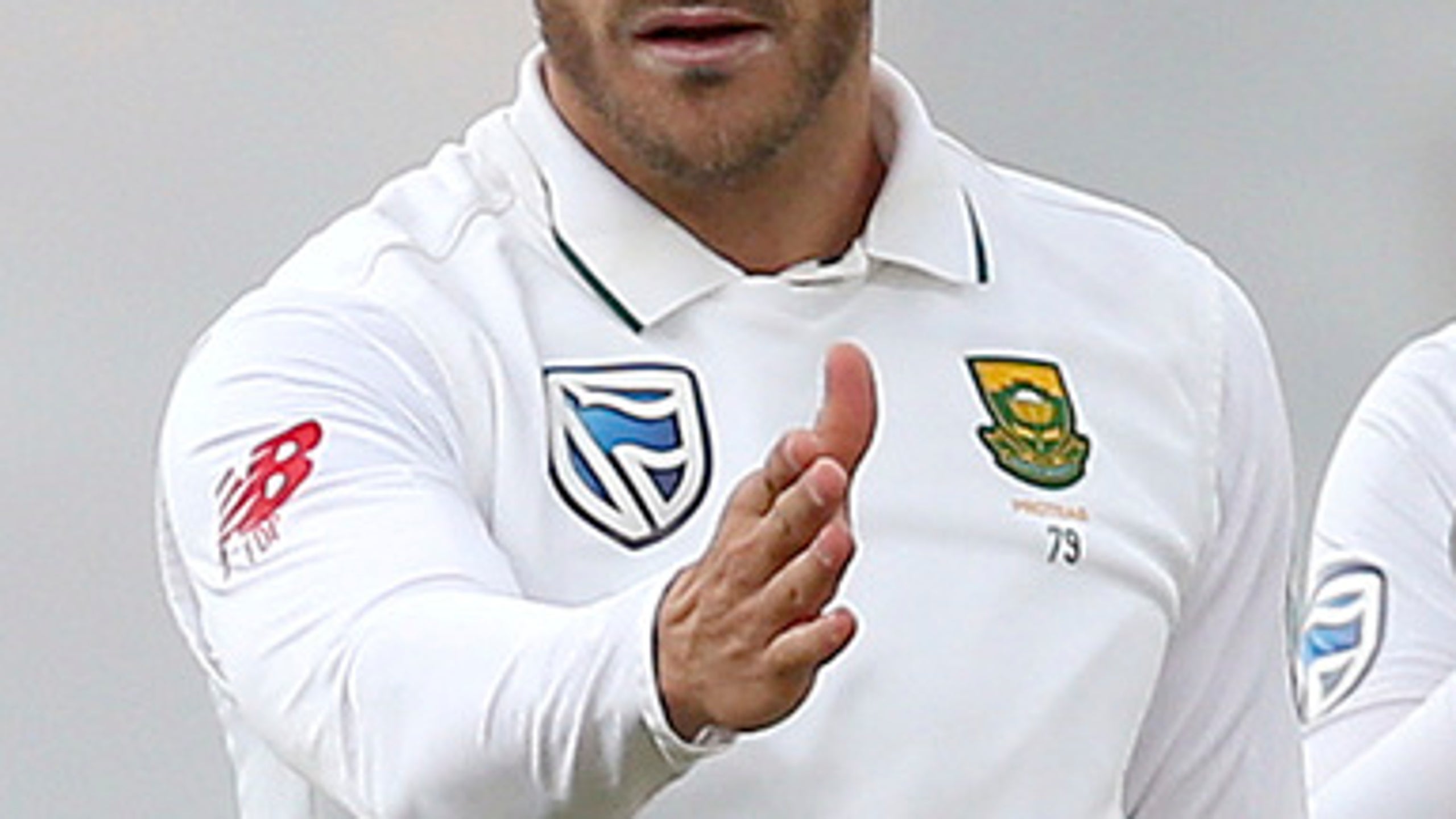 SAfrica's du Plessis: I'm a scapegoat in ball tampering case
BY foxsports • November 23, 2016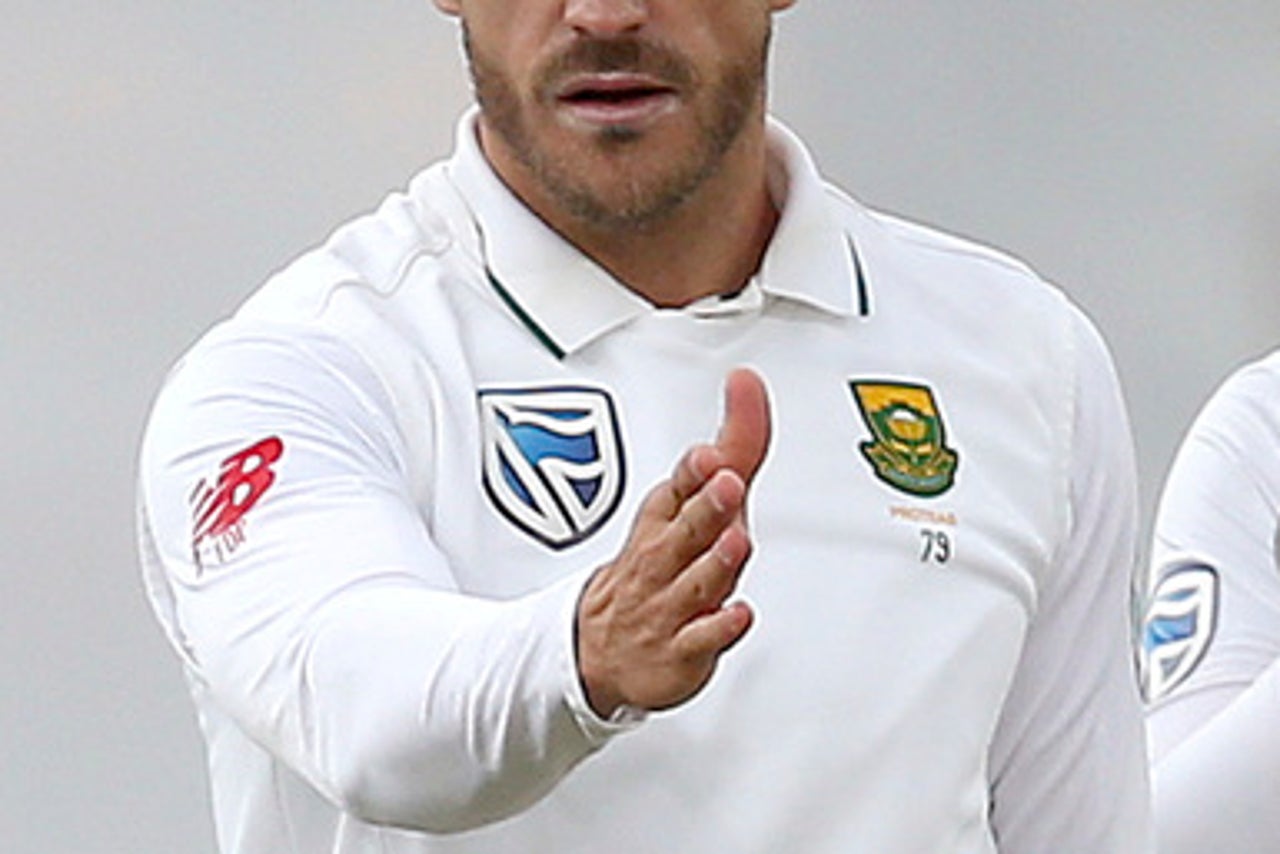 ADELAIDE, Australia (AP) South Africa captain Faf du Plessis disputes the ball tampering ruling against him, and believes he has been unfairly cast as a cheat for shining the ball the same way every cricket team has been doing it for as long as he's been playing the game.
A ball tampering charge against him was brought by International Cricket Council chief executive Dave Richardson after television replays from the second test against Australia showed du Plessis applying saliva to the ball while sucking a sweet mint.
''The verdict was that I was guilty - I still completely disagree with it. I felt like I have done nothing wrong,'' du Plessis said Wednesday, the morning after the hearing. ''The ICC has taken a stance against me, to use me as a scapegoat now.
''All I can ask for is that everyone gets treated the same.''
He pleaded not guilty but was found to have altered the condition of the ball using an artificial substance and was fined 100 percent of his second test match fee - about $2,500. He avoided a match ban, though, allowing him to lead South Africa as it pursues a 3-0 sweep against the Australians in Adelaide starting Thursday.
Haroon Lorgat, a former ICC chief executive who now runs the game in his home country of South Africa, said the international administrators need to clearly define what constitutes ball polishing, which is legal, and what is ball tampering, which is banned.
He even brought Richardson's background into the debate, saying the former test wicketkeeper was part of South Africa's ''ball shining brigade'' in his playing days.
Du Plessis agreed ball tampering was wrong, but said it usually involved picking at the ball or scratching it to scuff it up to make it move differently through the air.
''Shining the ball, all cricketers will say, is not in the same space,'' he said.
Australia captain Steve Smith said his players hadn't been critical of du Plessis because ''we, along with every other team around the world, shine the ball the same way.''
Richardson told Australia's Nine television network Wednesday that he charged du Plessis because the ICC wanted to draw a firm line on ball tampering.
''Probably in this case in particular, we drew the line,'' Richardson said. ''We said `we need to charge' because in our eyes anyway it was pretty obvious that he was using the residue from the sweet directly on the ball.
''If you want to change the condition of the ball by polishing it, in other words improving it, keeping it, retaining its condition, do so, but don't use any artificial substance.''
ICC match referee Andy Pycroft heard evidence from the umpires, the teams and from John Stephenson, representing the Marylebone Cricket Club - the guardians of the laws of the game.
Du Plessis was found guilty of ball tampering in 2013, when he breached the ICC's code of conduct by rubbing the ball on the zipper of a trouser pocket during a test against Pakistan. Under altered rules adopted by the ICC on Sept. 22, the episode against Australia was treated as a first offense.
''It's opening up a can of worms with what is going to happen now going forward with the game,'' he said. ''It's not like I was trying to cheat or anything, I was shining the ball. And I see no problem with that.
''I wasn't trying to actually hide it. I put a massive mint in my mouth and my mouth was wide open.''
The South Africans said there needed to be a consistent definition of what constitutes an artificial substance, because players frequently chewed gum, used lip balm or sun screen or drank sugary drinks - all which could potentially aid in shining the ball.
''It's just such a grey area in the laws of cricket,'' du Plessis said. ''It's obviously something now to be looked at. Us as cricketers, we think (shining the ball) will make a difference but we're no scientists, we are not sure if it even does make a difference.''
---