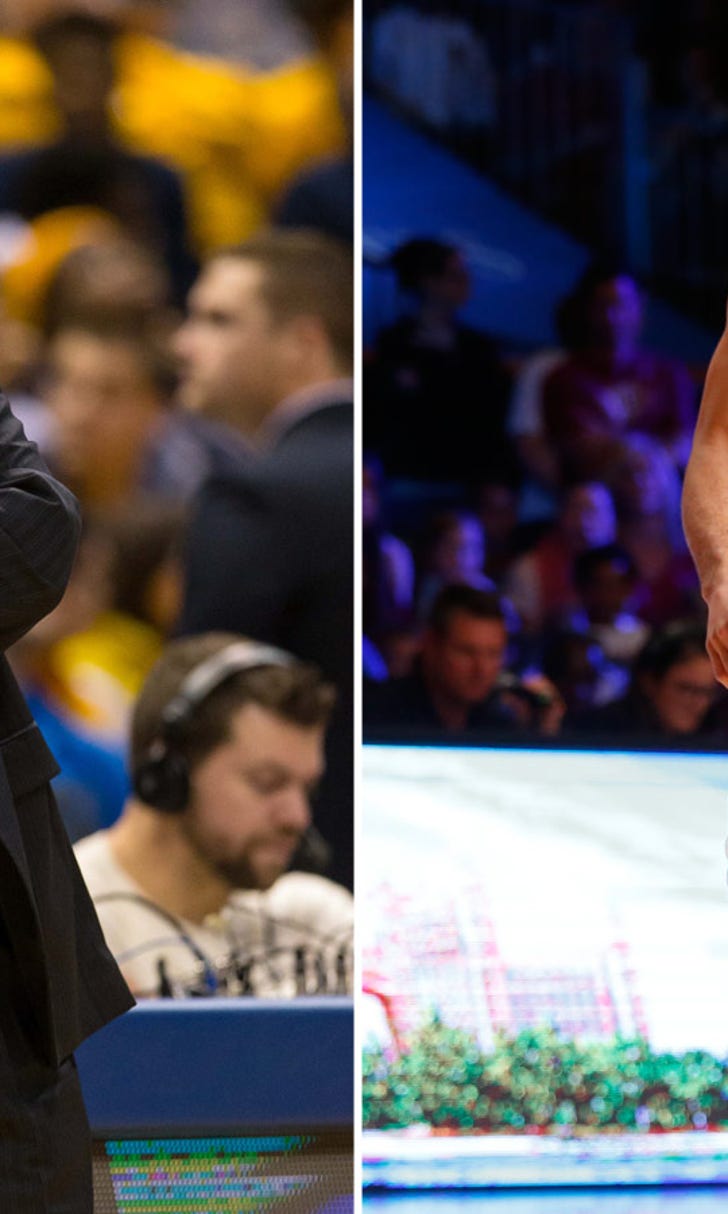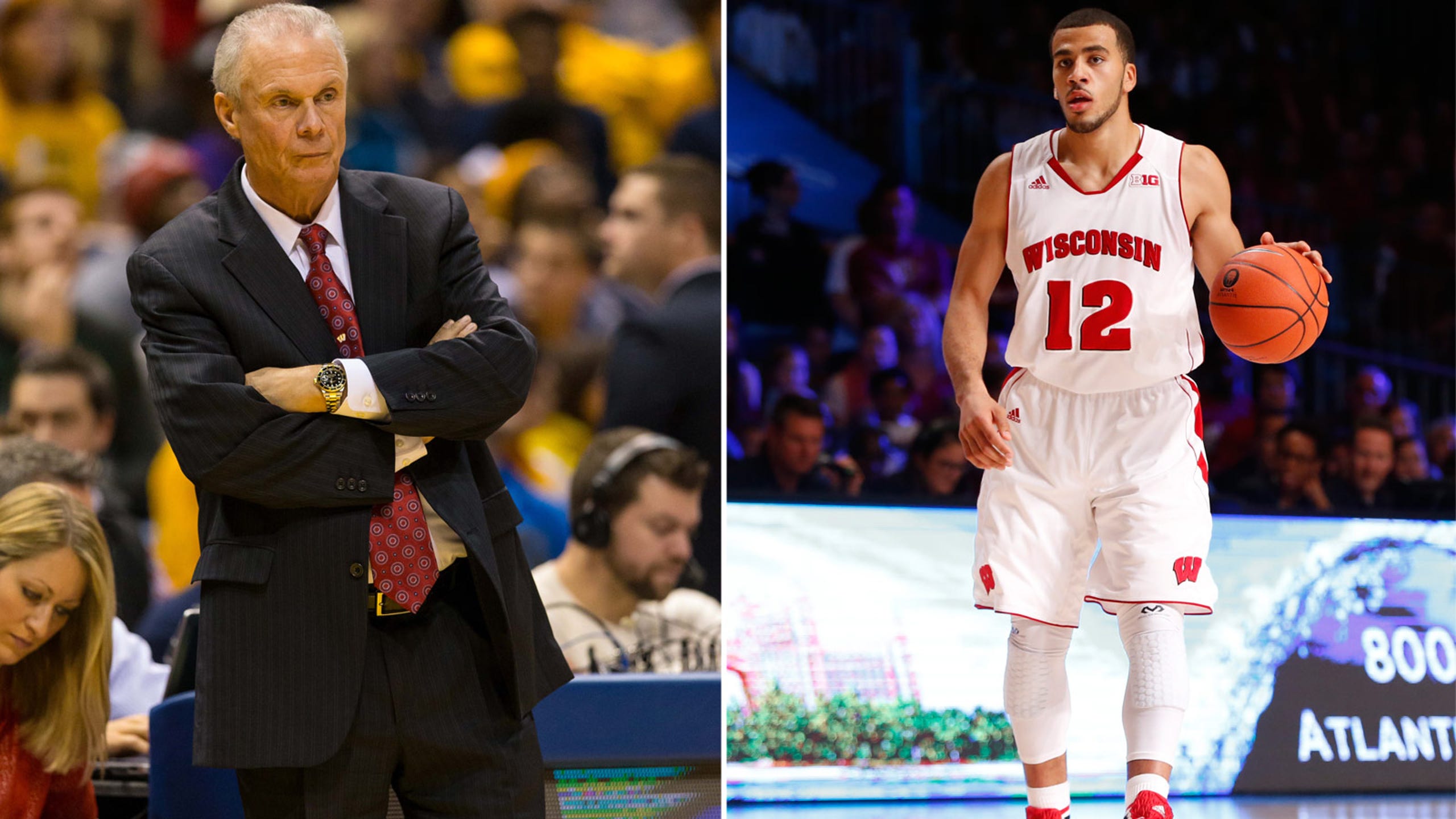 Ryan says Jackson could be out two more weeks
BY foxsports • March 2, 2015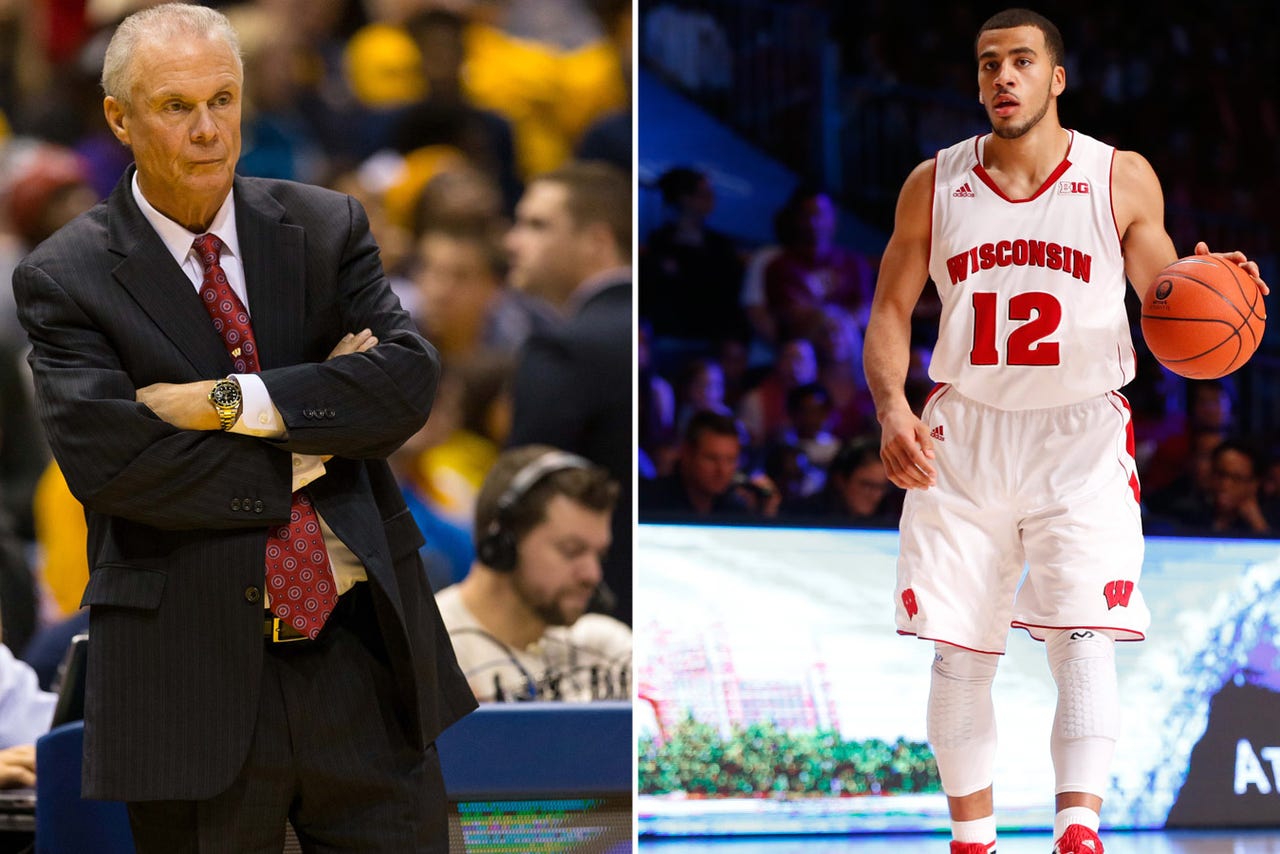 MADISON, Wis. -- Traevon Jackson said with certainty last week that he would return from injury in time for Wisconsin's senior day against Michigan State on Sunday. Doctors, however, never medically cleared Jackson, and he instead watched the game from the bench in street clothes.
Now, it appears Jackson could be sidelined even longer.
Badgers coach Bo Ryan said Monday on the Big Ten coaches teleconference that Jackson playing even in 11 days at the conference tournament "might be tough. I can't rule anything out because the coaches are the last to know anymore. His clearance may be two weeks. Who knows?"
If Ryan is correct, Jackson's return could then coincide with Wisconsin's opening game in the NCAA tournament, which will take place either March 19 or March 20. Given that Jackson has been sidelined since he broke his right foot Jan. 11 against Rutgers, that timeframe would be much later than previously anticipated.
"I feel like I'm prepared," Jackson said last week. "All I really need to be is in shape. I played basketball a long time in my life. It won't take that long to get the feel back for the game. Just trying to get in shape. Running a lot in the pool and a lot of things like that just as precautionary for now. But I can walk without (the boot)."
Jackson initially indicated he would be cleared for practice last week. But he shot free throws for about five minutes on his own without a protective boot during Thursday's practice, and he did not make an appearance Friday during the segment open to the media. He was one of four seniors honored on senior day before Wisconsin defeated Michigan State 69-61 to clinch at least a share of the Big Ten regular season championship.
"I tell you, he kept a smile on his face the whole day yesterday and the ceremony, but I know inside he's just churning with angst," Ryan said. "He wanted to be out there in the worst way. But he understands he's not ready, has not been cleared. But his bubbly personality and the way he's handled things has really been impressive. I know his teammates really would like to get him back and feel sorry for him but know that it's all part of the game. As soon as he's ready to go, we'll get him in there."
In 17 starts this season, Jackson averaged 9.4 points over 27.4 minutes per game with 49 assists and 28 turnovers. Backup point guard Bronson Koenig has started the past 12 games in his place and averaged 11.3 points over 36.3 minutes per game. Without another true point guard in the rotation, Koenig has been forced to play more minutes than anybody else on the team of late. Over the past four games, he has played 155 of a possible 160 minutes.
"Their depth is a little suspect," Michigan State coach Tom Izzo said after Sunday's game. "I hope they get Jackson back because I love him. Some teams it can screw up. But No. 1, I don't think Bo will let that happen and No. 2, I don't think Jackson or the team will let it happen. They need one more sub if they're getting into certain games against certain teams."
Wisconsin closes the regular season with road games against Minnesota on Thursday and Ohio State on Sunday. But as each day passes without Jackson practicing, it seems unlikely he will participate. Monday was a scheduled off day for the team, which will return to practice Tuesday.
If Jackson returns this season, it remains unclear in what role he'll be used. Jackson started 84 consecutive games before the injury, but Wisconsin has played well with Koenig as the starter in his place, going 11-1 in league games.
Ryan said the most significant concern with Jackson is how close to full strength he'll be in games.
"I know people always refer to rust and what develops with players," Ryan said. "But we've seen players in the league over the 14 years I've been here as the head coach come back from injuries at about 80 percent when it comes to performance. There's the speed of the game that you get away from. There's the tentativeness of not making a cut or landing a certain way if it's been a foot or leg injury.
"So the confidence factor has to get back in there. We have to find out at what level that'll be. He's got to be able to trust himself, trust his movement. And then once he gets to that point, then you can go from 80 to 100 percent. But just don't know how long that's going to take."
Follow Jesse Temple on Twitter
---