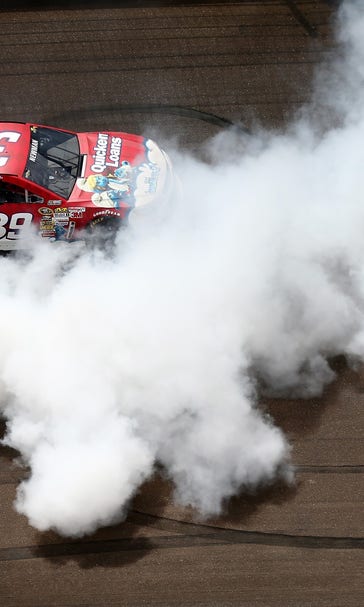 Ryan Newman's Dream Comes True At The Brickyard
July 28, 2013

Ryan Newman was born and raised just two hours away from the famed Indianapolis Motor Speedway and he has always dreamed of kissing the bricks.
On Sunday, Newman's childhood dream became reality as he took the checkered flag to snap a 49-race winless streak in front of his home state fans.
''I'm not sure (how I feel) at this point. I know it's an amazing feeling,'' he said. ''I was more emotional yesterday after winning the pole than I was two laps after doing my donuts and everything else today. I'm not sure why. I took an emotional hit yesterday. Just an awesome day.''
Newman's unforgettable weekend kicked off when he knocked Jimmie Johnson from the pole with a new track record in qualifying.
The two were once again the class of the field in Sunday's race, but a crucial mistake on a final round of pit stops would cost Johnson the lead and win. Johnson admitted to being disappointed but was gracious in defeat, saying, "we win as a team, lose as a team."
Newman's victory was popular among fellow Hoosiers, friends and competitors alike.
---