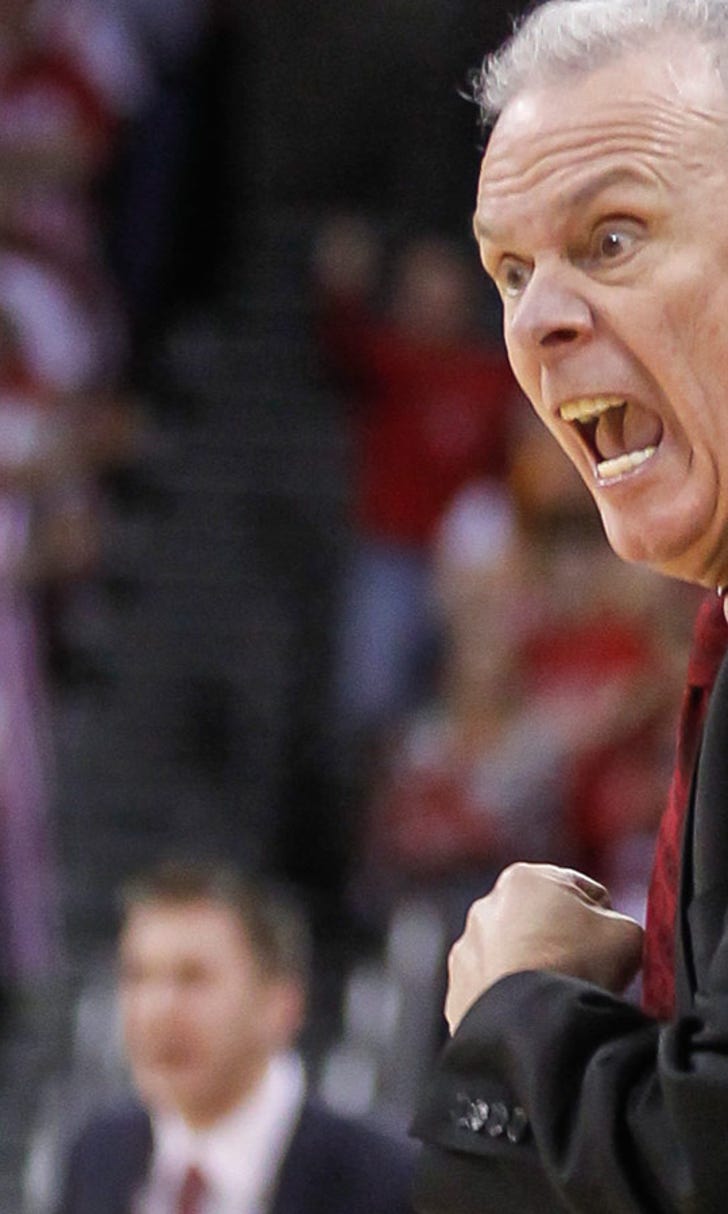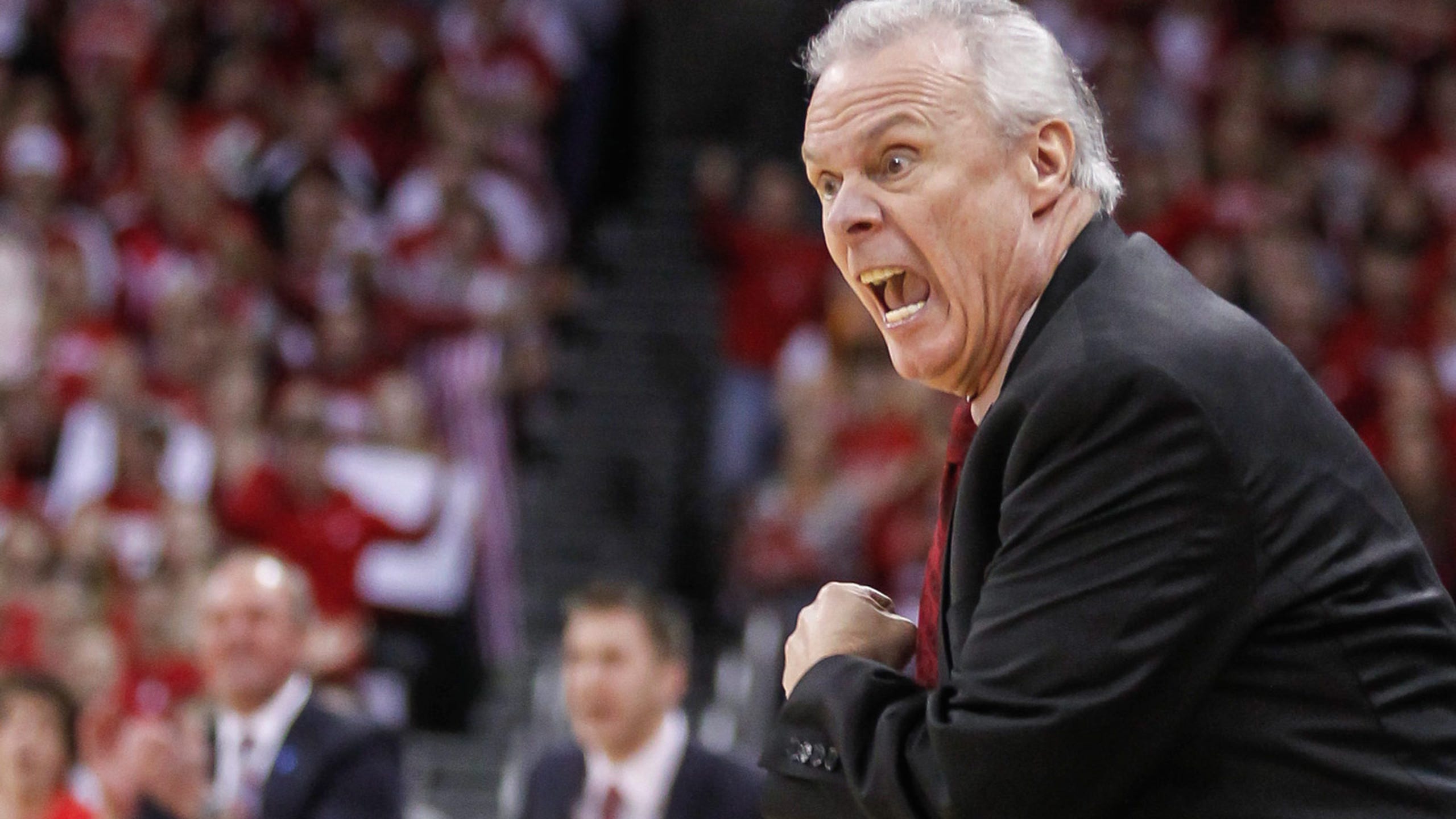 Ryan changes film study to shake things up for bumbling Badgers
BY foxsports • February 3, 2014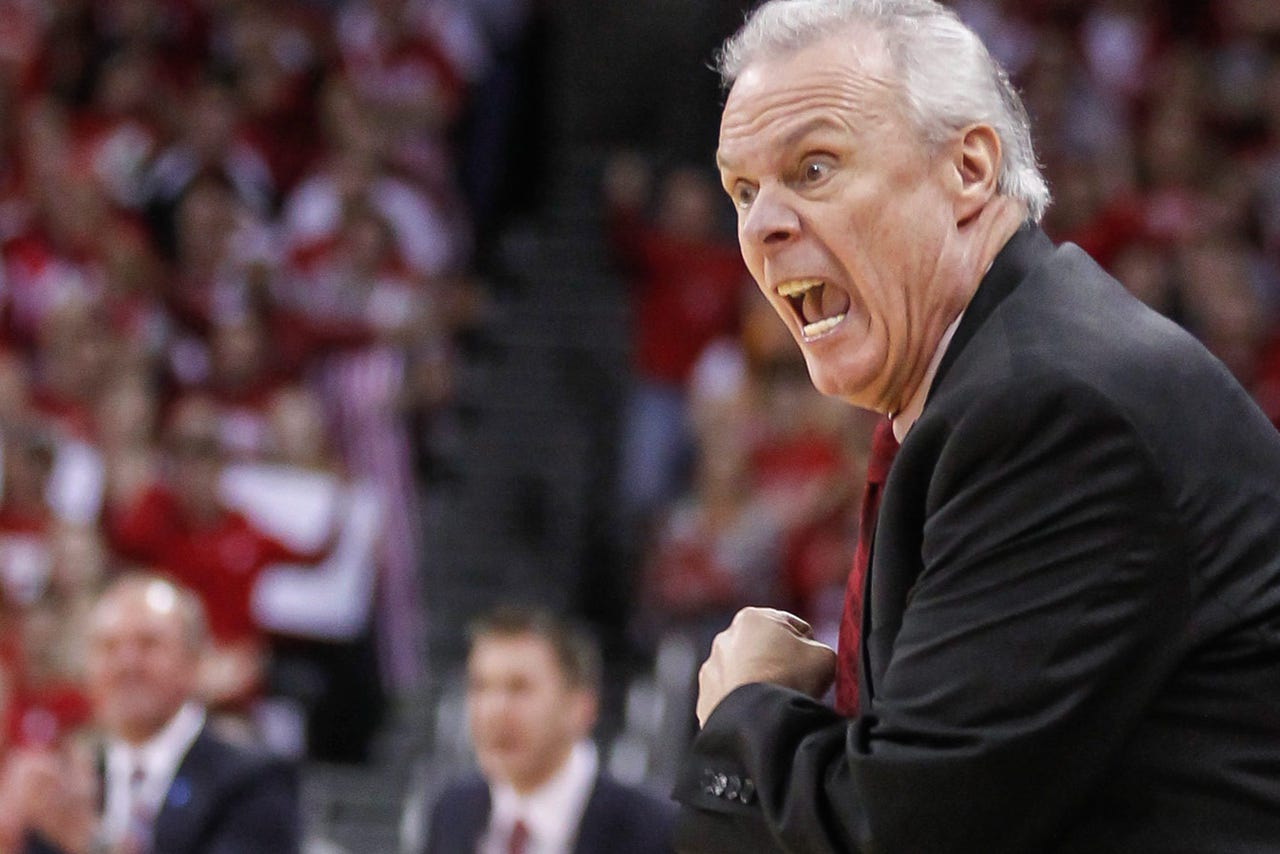 MADISON, Wis. -- Bo Ryan is a man who has attained great success in college basketball coaching by believing in the value of sameness. Win or lose, he will approach the next practice and the next game by teaching in a similar manner to what he used the week before.
But sometimes -- like when a team loses five of six Big Ten games to tumble out of the national rankings -- you've got to shake things up. And that's exactly what Ryan tried to do during Sunday's film breakdown session. Instead of telling players what they did wrong during a 59-58 loss to Ohio State on Saturday, he gave them a 28-clip, 28-question test.
"I'll always talk to the guys about the teaching points from the clips," Ryan said Monday during his weekly news conference. "So I wanted to find out yesterday exactly what it is that guys see. So I took the 28 clips and just showed the clip, they wrote down what they saw. The second clip, they wrote down what they saw. Just like they were in the classroom. Pretty perceptive group. They caught a lot of the teaching points. But you never know."
Ryan acknowledged it was the first time he had ever employed such a method during his college head coaching career, which began in 1984 at the University of Wisconsin-Platteville. And though players learn in different ways, he came away encouraged by their collective basketball IQ.
Translating those smarts to success on the court, however, has proven rather difficult during one of the more unusual stretches of Ryan's Wisconsin tenure.
During the span of three weeks, Wisconsin has gone from 16-0 and ranked No. 3 in the Associated Press Top-25 poll to dropping out of the Top-25 entirely on Monday. Wisconsin received 79 points and checked in at No. 26 -- in the "others receiving votes" category -- after dropping two games this past week against Northwestern and Ohio State.
It marks the first time UW hasn't been included in the AP Top-25 since Feb. 4 of last season -- a span of 19 polls. The Badgers had been ranked No. 14 a week ago. And in the coaches poll, Wisconsin fell 11 spots to No. 24.
The Badgers were first plagued by porous defense in losses to Indiana, Michigan and Minnesota. And following a victory against Purdue, UW's offense went cold against the Wildcats and Buckeyes. Wisconsin made 33 of 102 field goal attempts (32.2 percent), including 8 of 41 3-point tries (19.5 percent) in those two games.
As a result, Wisconsin (17-4, 4-5 Big Ten) finds itself lumped in a four-way tie for fifth place in the conference. UW has never finished worse than fourth in 12 seasons under Ryan.
"You're always looking for things that can shake guys out of the positions that they're in," Ryan said. "But you can't all of a sudden re-make a team. When you can take five possessions out of several of those games and if they go the other way -- four possessions, two possessions -- you're sitting on the other side. So they still have to believe in what they're doing. They still have to believe that if they position themselves correctly, block out, take care of the ball, I can't fault them there.
"They're taking care of the ball. They're getting decent looks. A couple times we had to take a hurried look because of a deflected pass. But I think you just keep getting guys to understand that you're the ones that can make the difference. You can't go around and replace anybody. We're not trading. This is what we have, and this is what we have to try to get the results that I think they can get back to."
Ryan on Dekker: Ryan was asked whether having a player willing to speak out about the Badgers' struggles helped the team. Last week, Badgers sophomore Sam Dekker made pointed remarks in which he said the team was "soft" and "unaggressive," noting Wisconsin was "lacking in all the categories that you need to win."
"I didn't hear anything Sam said," Ryan said. "I just get the guys in there, show them what we need to do. Work them. Everybody's got to answer to themselves and they've got to answer to their teammates and all that. So whatever goes on there, that's up to the players. I don't control that."
Ryan later said: "Ask him how it worked for him. You'd have to ask him. I wouldn't know. Say, 'Hey Sam, how'd that work for you?'"
Badgers guard Josh Gasser was asked about Dekker's comments following Sunday's practice. Dekker was not made available to the media on Sunday.
"It was fine," Gasser said. "That's just Sam. He likes to talk. That's fine. I don't really need to address that, I guess."
Follow Jesse Temple on Twitter
---