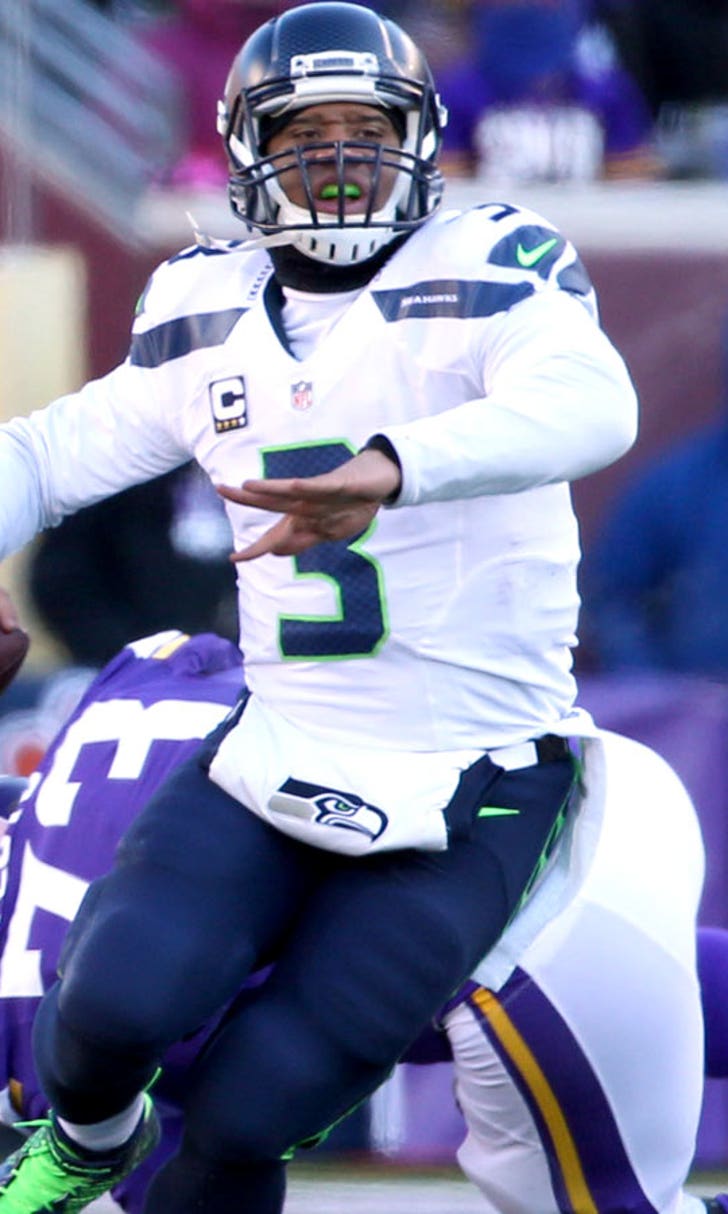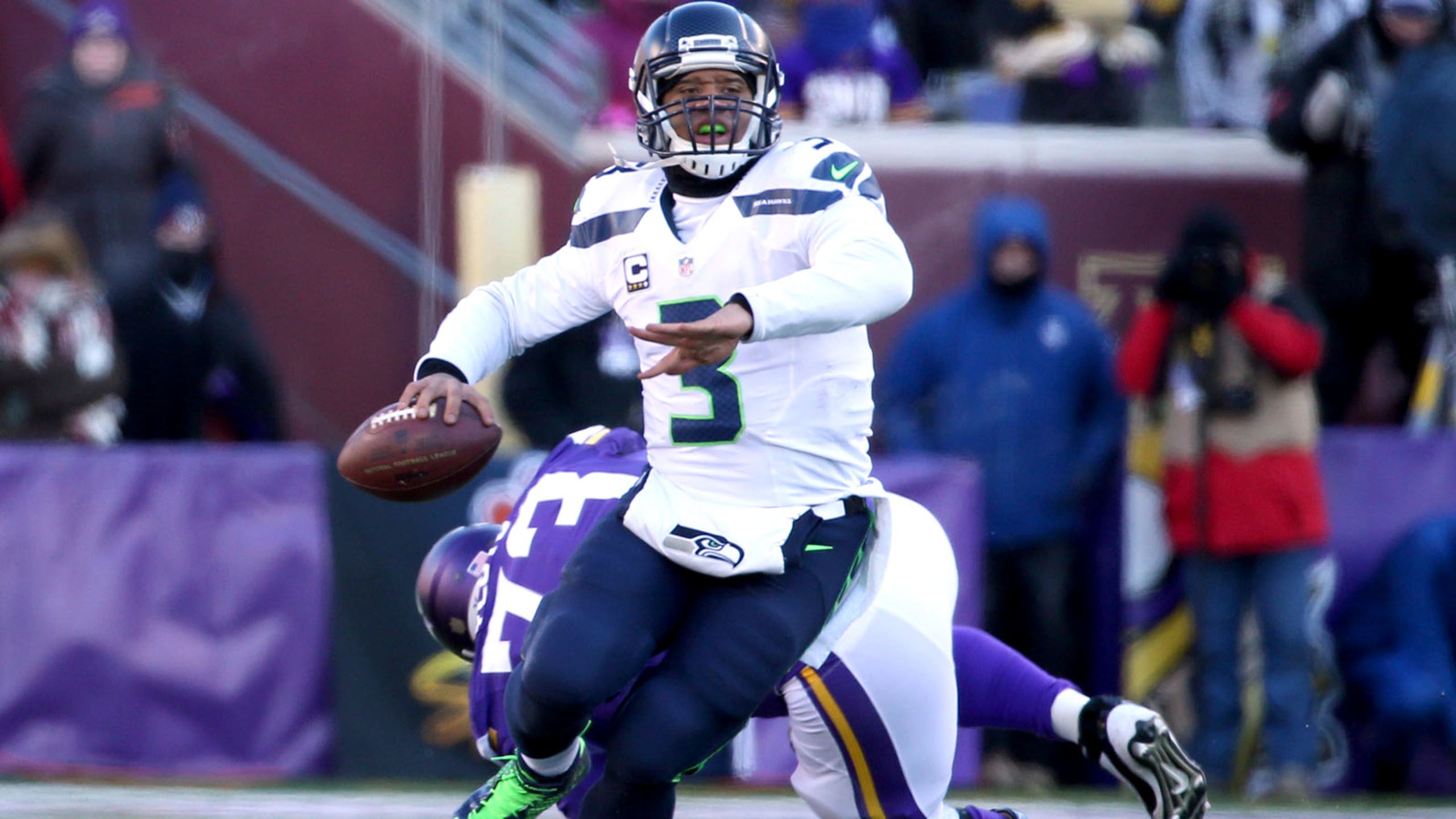 Russell Wilson turns a disastrous snap into a miracle play
BY Sid Saraf • January 10, 2016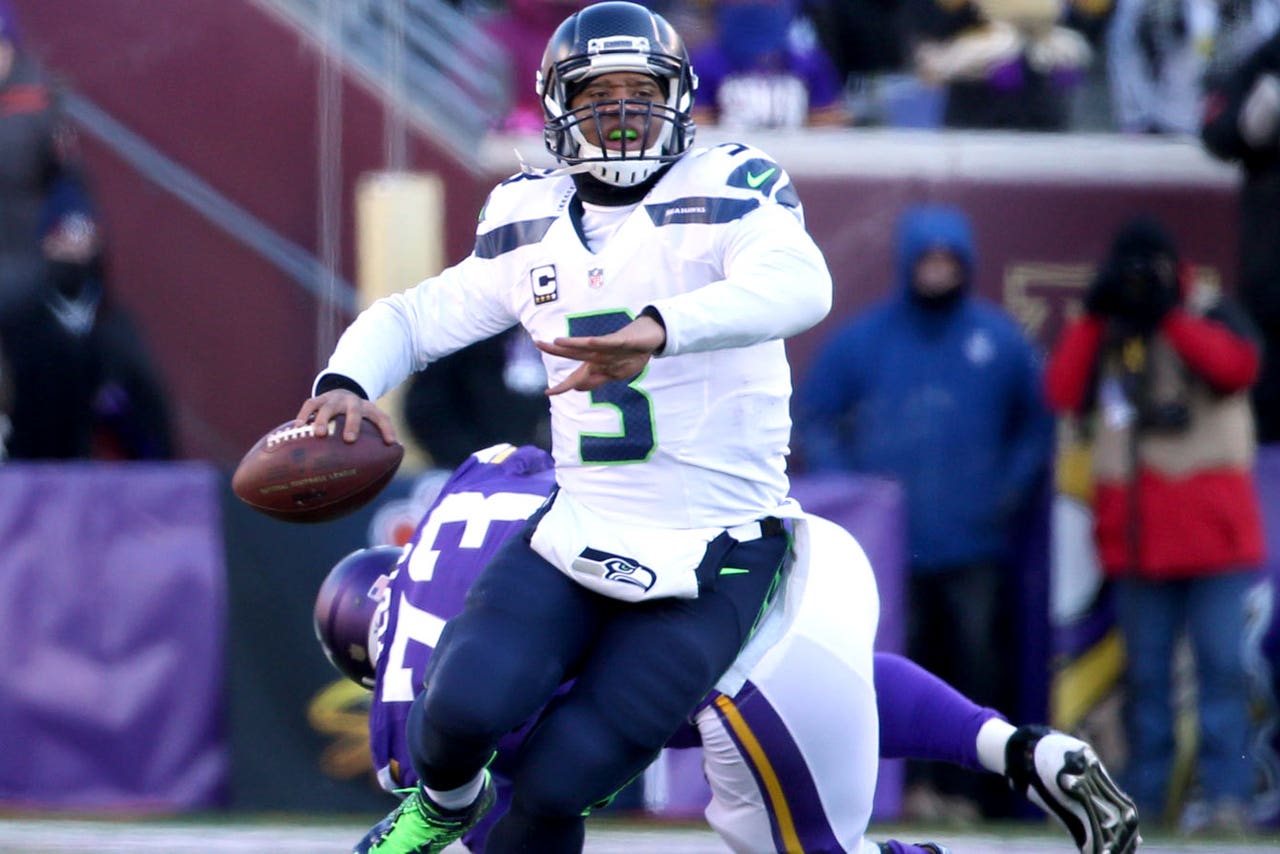 A wise man once said that an act of God is to make the possible out of the impossible.
That man must have met Russell Wilson. The Seattle Seahawks quarterback came up with a doozy during Sunday's NFC Wild Card game against the Minnesota Vikings. With his team down by nine points in the fourth quarter, an errant snap got past Wilson and started skipping in the ground toward midfield.
Did Wilson quit on the play and just fall on the ball? No way. Wilson did what he's done many times since arriving in the NFL in 2012. He made chicken soup out of chicken droppings.
Lockett's catch-and-run got the Seahawks a first-and-goal and two plays later, Wilson hit Doug Baldwin for the touchdown.
And Twitter went absolutely bonkers:
Can't blame people for freaking out.
---