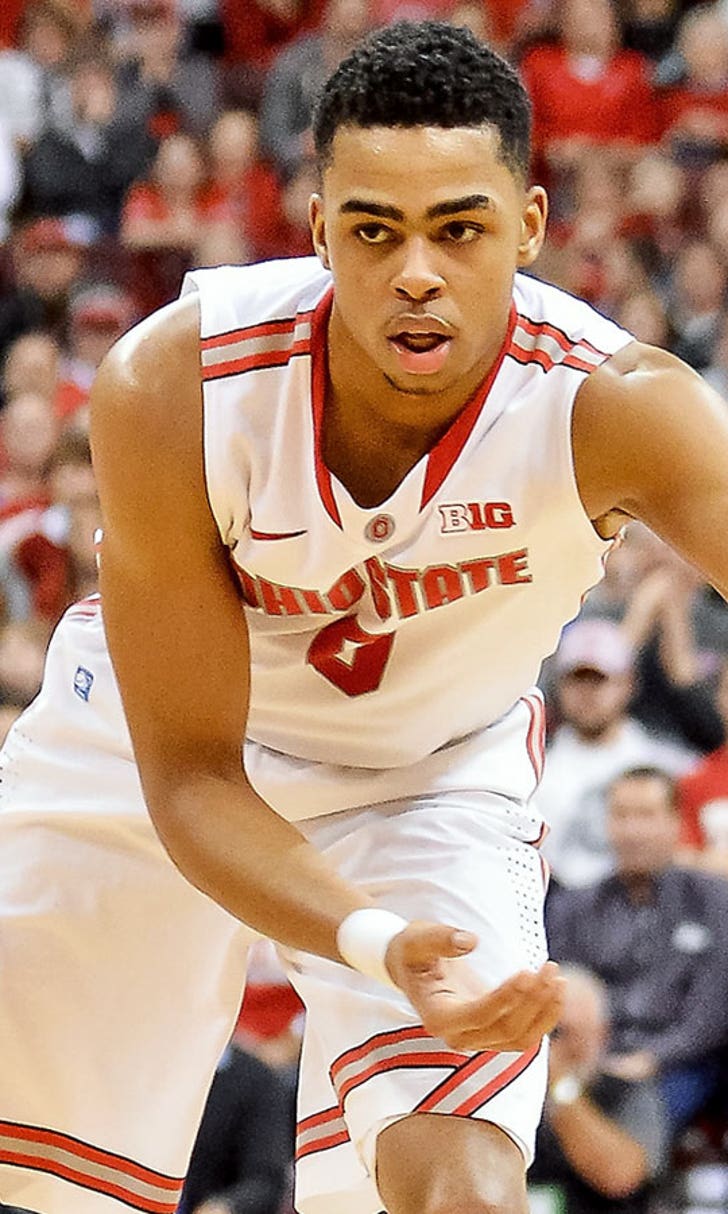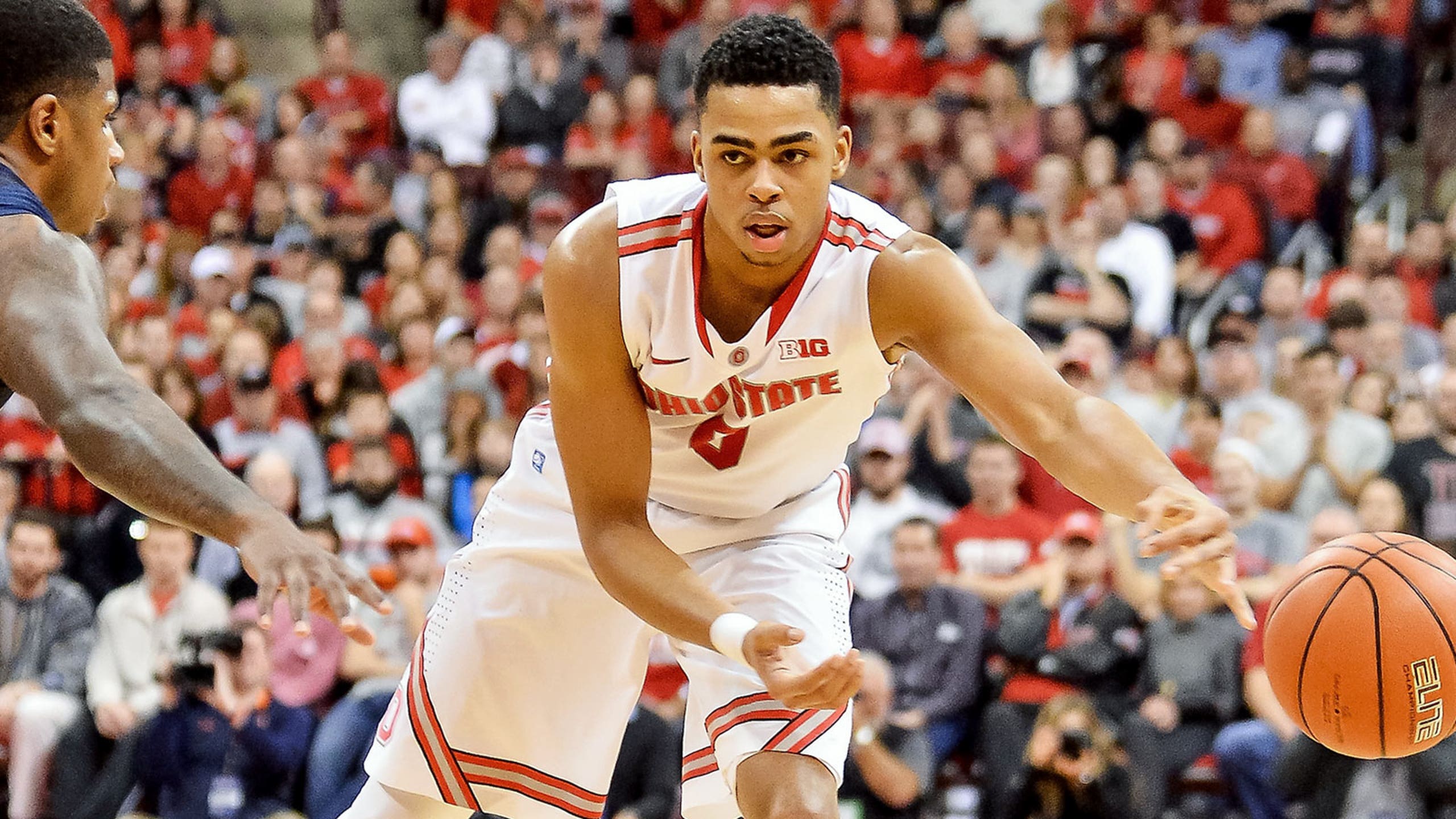 Russell reels in more Big Ten awards
BY Marcus Hartman • February 9, 2015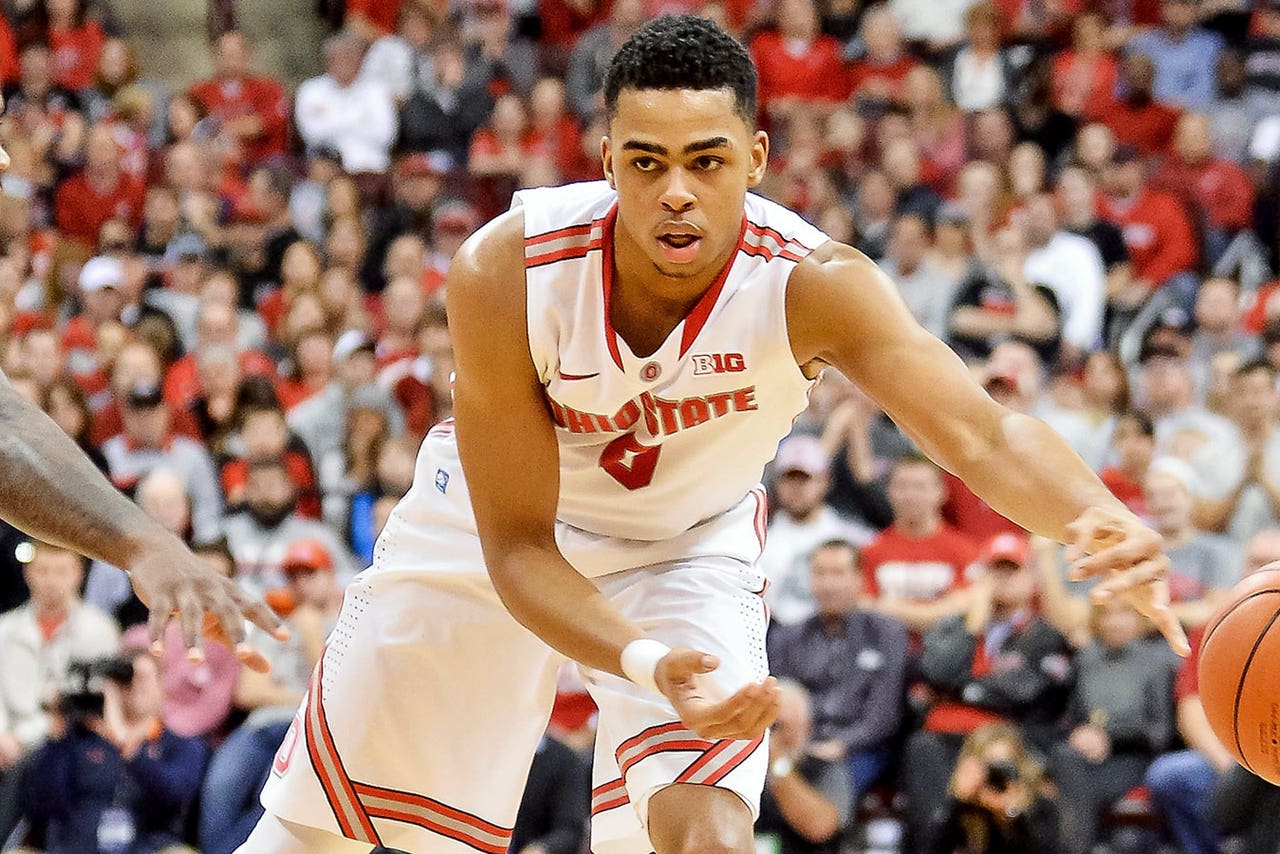 D'Angelo Russell's historic Sunday led to another Monday sweep of Big Ten awards.
Ohio State's first-year guard not only claimed the conference freshman of the week award that might as well be named after him this season -- he has claimed it six times -- he was also named the overall player of the week as a result of his triple-double (23 points, 11 rebounds and 11 assists) in the Buckeyes' 79-60 victory at Rutgers on Sunday.  
Including a 60-58 loss at Purdue, Russell averaged 21.5 points, 9.0 rebounds and 8.0 assists last week.  
The first week of February marked the second time Russell swept both conference weekly awards in the same week. He also did so Jan. 26.  
The 6-foot-5 Louisville, Ky., native is the first Ohio State freshman to post a triple-double, and he leads the Big Ten in scoring (21.7 points per game) and assists (5.5) during conference play.
---