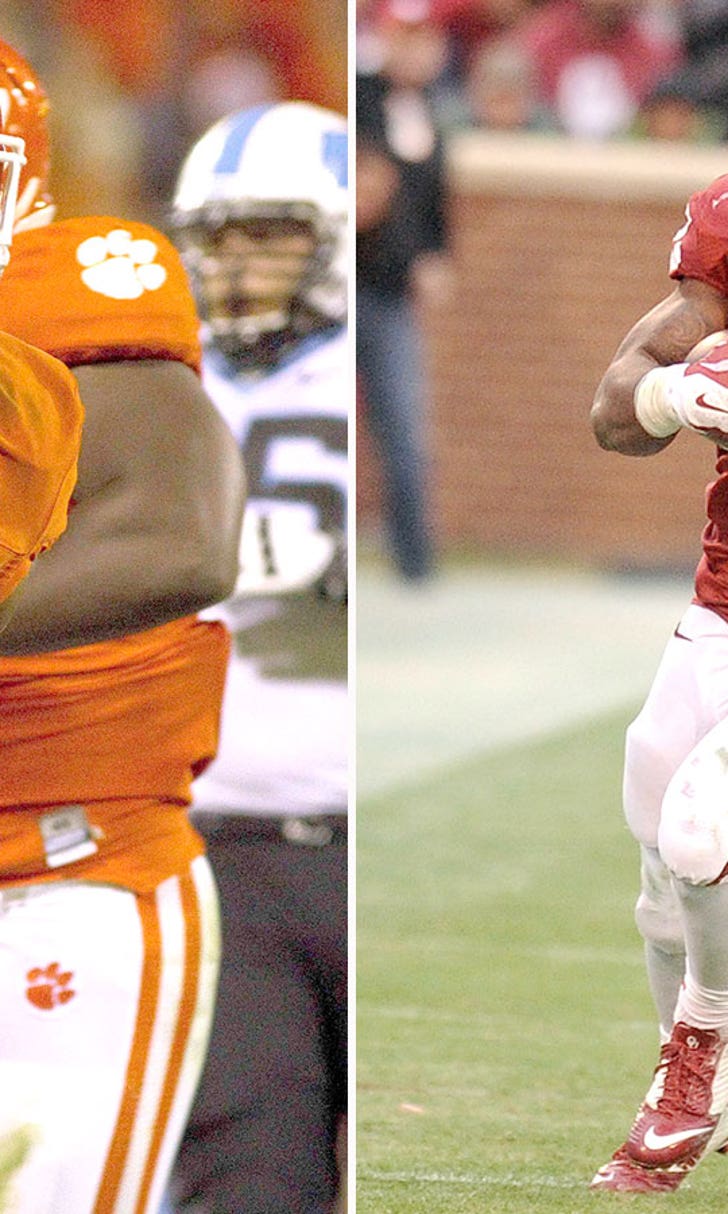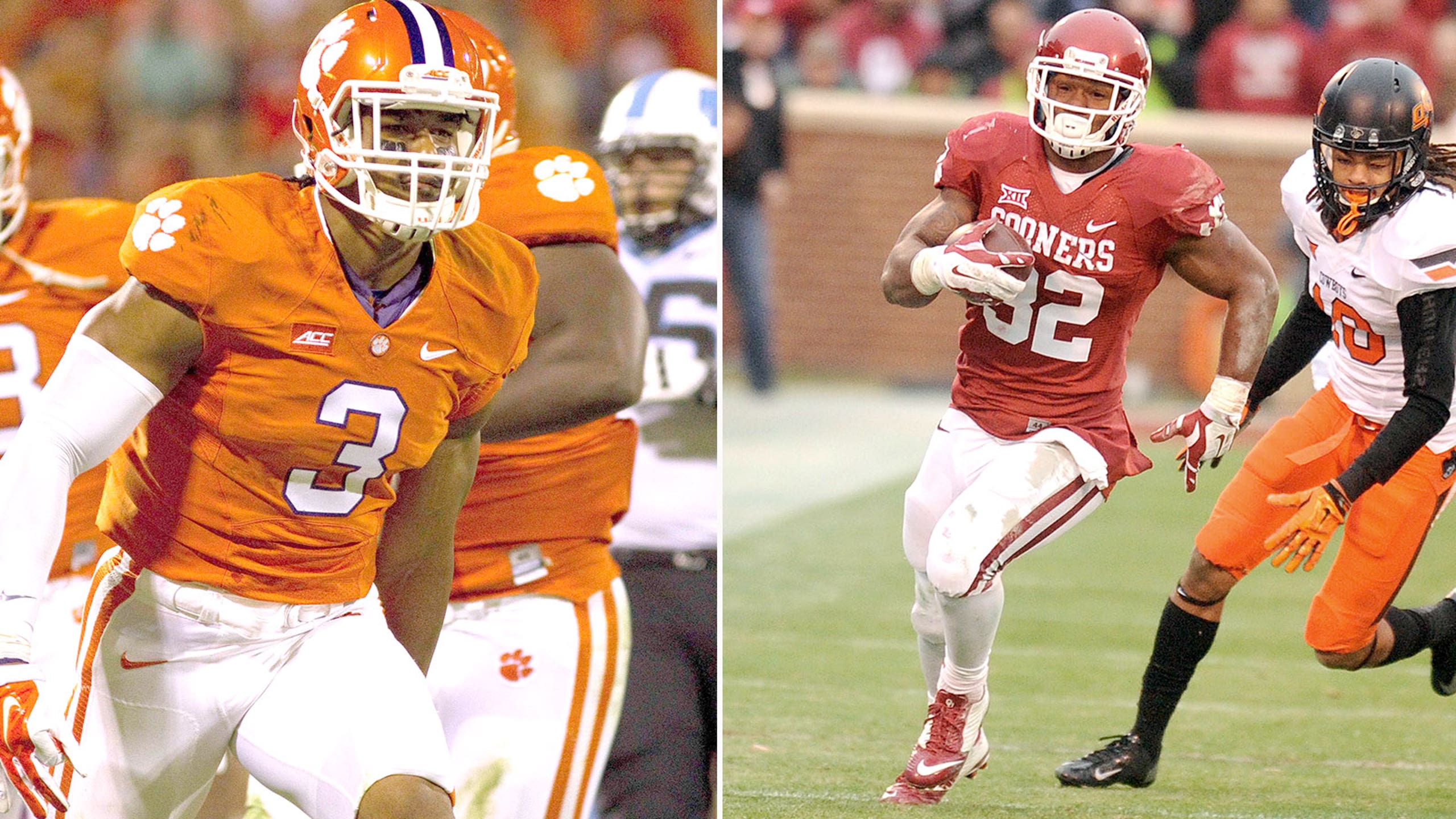 Russell Athletic Bowl breakdown: Clemson vs. Oklahoma
BY foxsports • December 19, 2014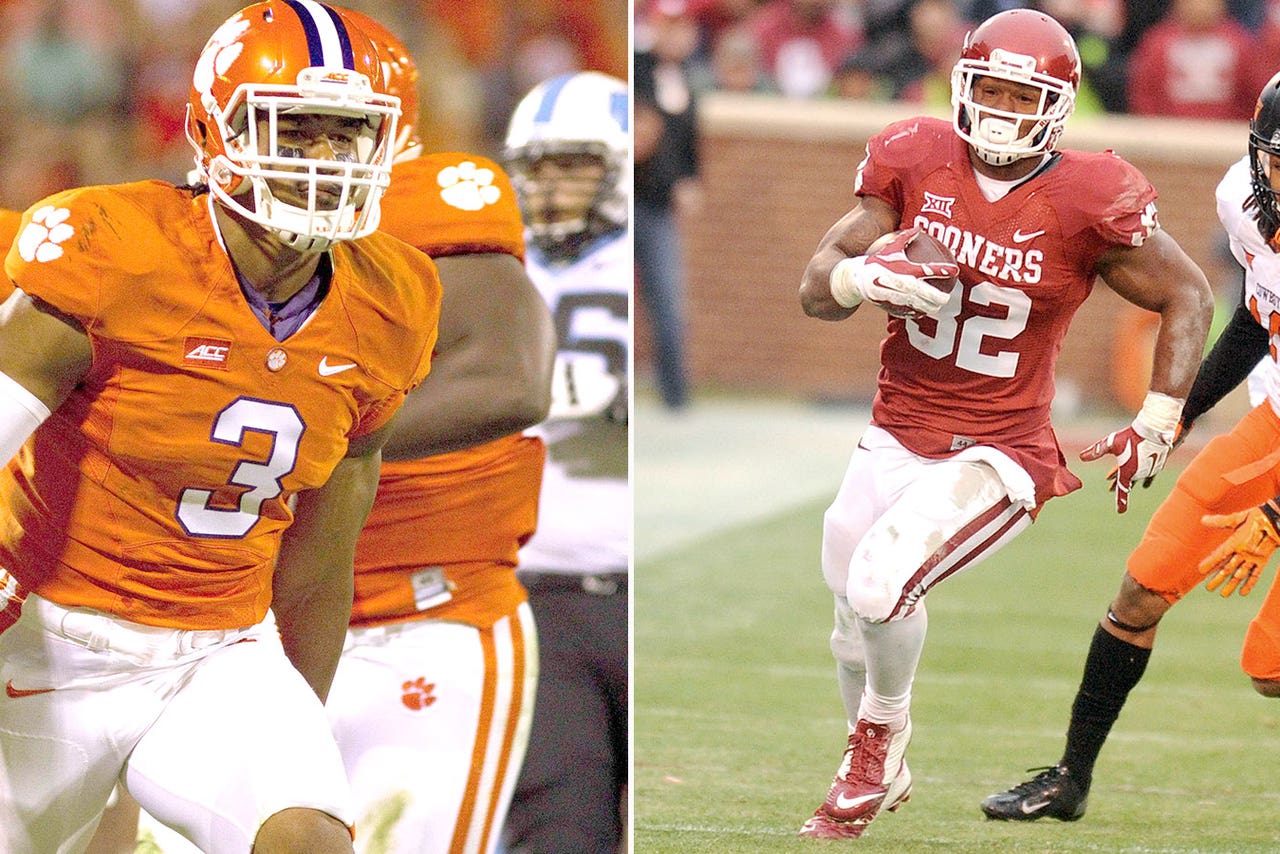 Perine, in turn, has been an electrifying presence in the Sooners backfield since Sept. 20, when he walloped West Virginia for 242 rushing yards and an Al Bundy-esque effort of four touchdowns.
It would be Perine's first 200-plus-yard effort; it would also lay the groundwork for one of the greatest November runs in Big 12/Big 8 history (more on that later).
Is it weird for freshmen to commandeer 46 percent of a team's yearly carries? And of Oklahoma's last nine games, is it odd that Perine has logged 20-plus touches eight times? If so, perhaps Clemson should narrow its pregame strategy to the following creed:
Stop Perine (within reason) ... and beat Oklahoma.
Oklahoma QB Trevor Knight (2,197 yards passing, 16 TDs) has some running prowess, as well, rolling for 146 rushing yards and three rushing TDs (six for the day) against Iowa State on Nov. 1.
As the senior prepares for the only bowl start of his career, it'll be interesting to see how the Clemson coaches game-plan for Oklahoma -- minus the insight of Chad Morris (now the head coach at SMU) and without the elite-level athleticism of QB Deshaun Watson (season-ending knee injury).
Stoudt leads the Tigers in passing (1,573 yards, on just a handful of starts) ... and interceptions (10). He's also an accurate passer, at 62 percent for the season.
But ay the rub: From my viewpoint, it's hard to think of Stoudt, without hearkening back to the anemic Louisville game -- when the Tigers and Cardinals combined for three first downs on 30 possessions at one point.
Against a physical, pro-caliber defense, like Oklahoma, Stoudt will need to find creative ways to stay clean in the pocket ... and get the ball to receivers Mike Williams (48 catches/918 yards/5 TDs) and Artavis Scott (seven catches, 185 yards, two TDs vs. South Carolina).
Clemson's all-time sack leader has an expert knack for getting to the quarterback (duh). He's also the driving force behind a ball-hawking defense that maxes out on every play.
As Exhibit A, the Tigers limited Florida State, South Carolina and Boston College to 17 points apiece -- in regulation time.
The bookend tackles have been consigned the task of keeping Beasley and Co. in relative check, while creating running lanes for Perine.
0: The number of seasonal times Oklahoma scored less than 17.6 points -- the per-game average of the physical Clemson defense (ranked 7th nationally).
5: The number of consecutive games in which Cole Stoudt has tossed at least one interception.
7: The number of days it took the aforementioned Perine to break Melvin Gordon's single-game NCAA record for rushing yards (427).
Make no mistake, Clemson has enough offensive firepower to stay with Oklahoma. In fact, we've gone this whole time without trumpeting running back Wayne Gallman and his five-game average of 115 total yards and 0.8 TDs.
But there will be an adjustment period for the Tigers, now that Chad Morris has indirectly handed the reinso ver to co-coordinators Tony Elliott and Jeff Scott.
The quarterback situations for the respective clubs, however, cannot be ignored. For Knight's eight complete games this season ... the Sooners scored at least 30 points each time. And for Stoudt, he'll attempt to pack an entire college career of bowl memories into one 3 1/2-hour period.
Speaking of which, Clemson head coach Dabo Swinney has upended LSU and Ohio State in his last two bowls. But a victory over Oklahoma -- even if the stakes are smaller than the previous two postseasons -- might warrant similar praise.
---