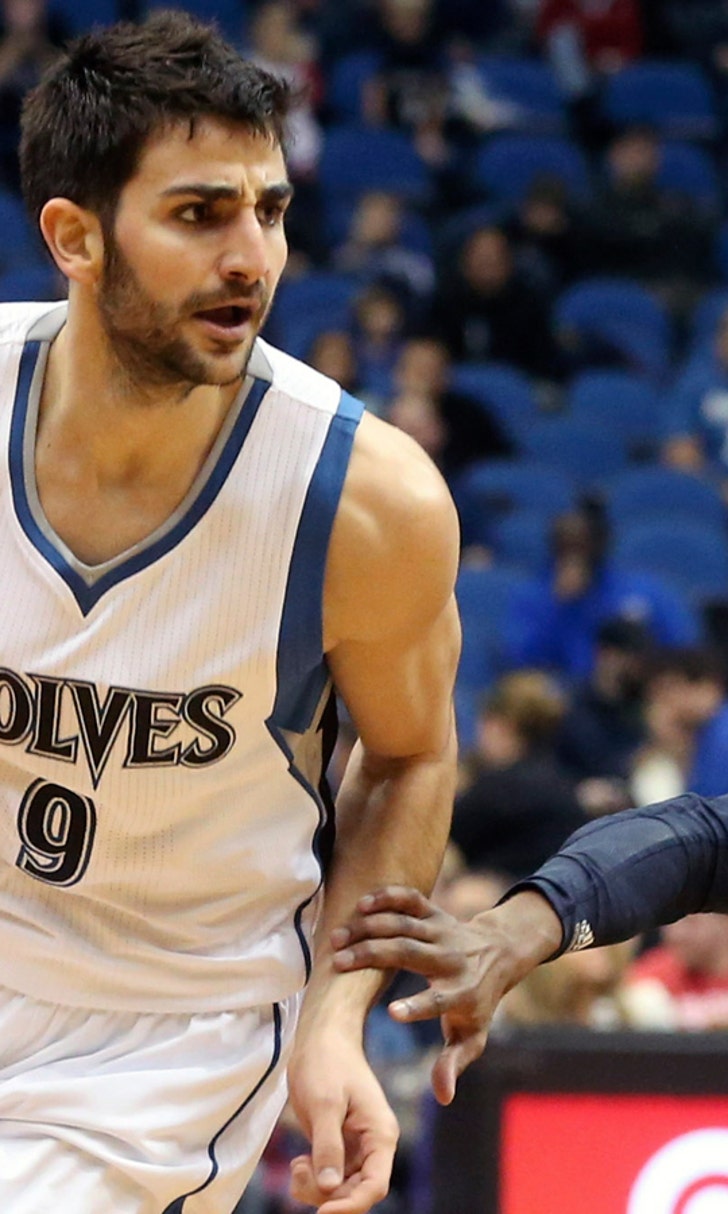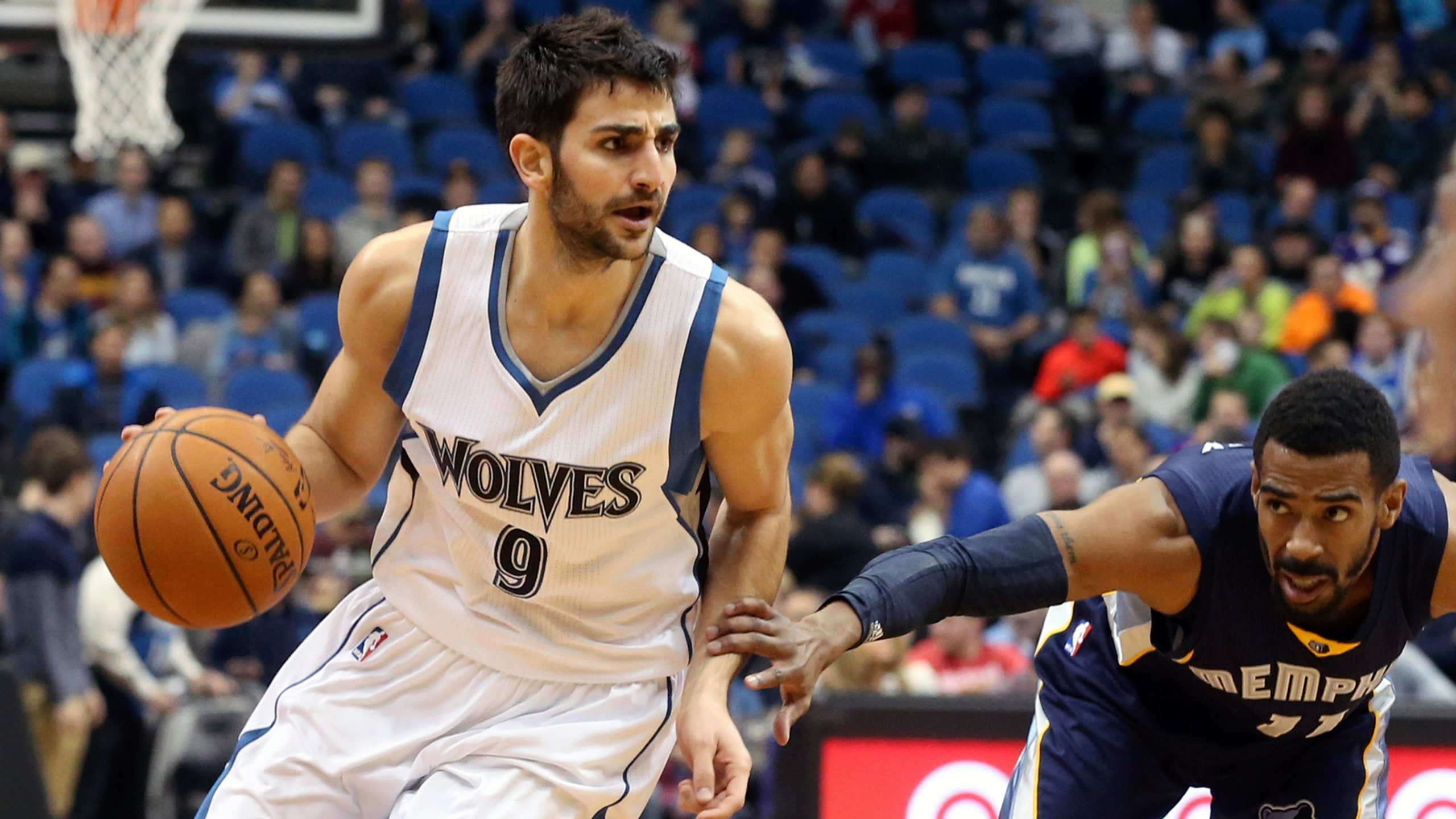 Rubio shows grit, propels Wolves past Grizzlies late
BY foxsports • February 7, 2015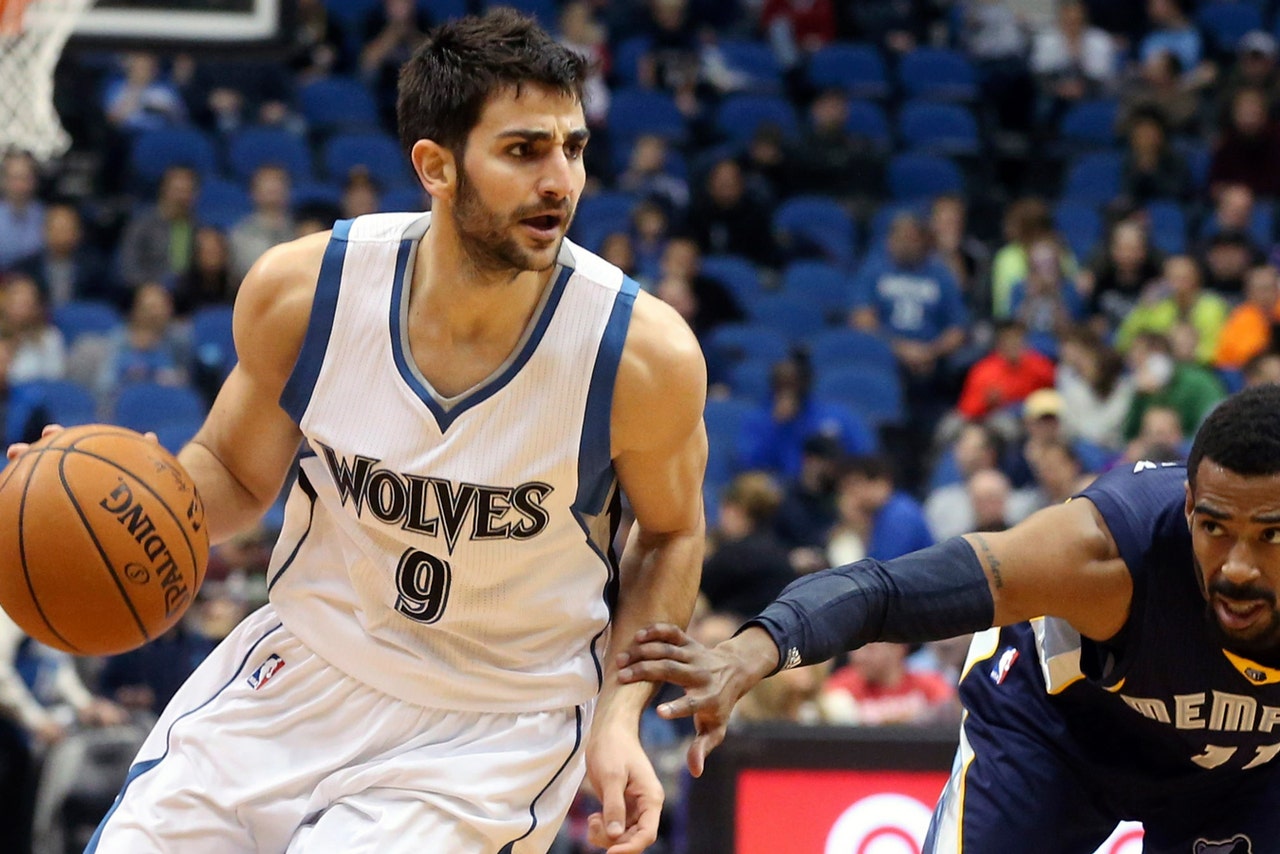 MINNEAPOLIS -- Constricting the intestines of 14,338 fans at the Target Center and thousands more watching on FOX Sports North on Friday night, Ricky Rubio lay the ball in on a deft pass from Thaddeus Young, tumbled to the ground and immediately grabbed his left ankle.
Then the Timberwolves point guard walked off the floor, screaming a word he couldn't repeat in the locker room after, and started running to try and loosen up the appendage that kept him out of 42 games this season.
He never stopped.
A few light gassers up and down the arena's service-level hallway and a brief exchange with coach Flip Saunders -- "I'm ready to go," Rubio told him with a look in his eye suggesting he wouldn't be taking "sit down" for an answer -- and the electrifying, awe-inspiring Spaniard lugged the NBA's bottom-most team in the standings to victory over one of the league's premier franchises at present.
"Finally", Rubio, exhausted judging by his posture in front of his locker but jubilant given the expression on his bearded, 24-year-old face, said after Minnesota's 90-89 triumph against Memphis. "Moments like that . . . all the hard work I've been putting in in my rehab, it's all worth it."
Rubio's two free throws with 10.2 seconds left, followed by his steal on the Grizzlies' final possession sealed the Wolves' (10-40) first consecutive victories of the season. The fact they were Rubio's first two home games since spraining his ankle Nov. 7 is no coincidence.
He was on the floor in the final minutes Wednesday as Minnesota erased a 10-point fourth-quarter deficit and dispatched the Heat. He came back Monday at Dallas and was on a roll before Saunders pulled him in the final moments to respect Rubio's minutes restriction.
Coming back Friday wasn't even a question, in Rubio's mind or that of his coach and president of basketball operations.
"Ricky said, 'we're not going to lose this game,'" Saunders said. "It wasn't Willis-Reed like, Game 7 or whatever to win the (1970 NBA Finals with the Knicks)."
But it was extraordinary, especially relative to a year that's seen this organization lose 10 straight home games and suffer numerous injuries, not to mention start over after trading Kevin Love during the summer.
That same group bested Memphis (37-13), the West's No. 2 team, at its own low-scoring, grind-it-out game. An off night from Zach Randolph (six points, 10 rebounds), who fouled Rubio to send him to the line in the final seconds, helped, but it was Rubio's presence that carried Minnesota over the top for just the 10th time this campaign.
"It has been a tough season," said Rubio, who maxed out his availability by playing 25:42. "I think I gave (the fans) enough reason . . . to be happy."
Rubio's 3-pointer from the right wing Friday with 34.8 seconds left brought the Wolves, down by as many as seven in the final frame, within 89-88. It was the third long-range connection on four tries for a guy ridiculed for his lack of shooting ability.
He finished the night with 17 points -- 10 in the fourth quarter -- five assists, three steals and a scare that had Saunders' heart in his throat.
"It pitter-pattered, just like everybody else's in here might've," Saunders said.
But Ricky said his ankle was fine, just tight to where it required some shaking-out. He missed a total of 1 minute, 25 seconds of court time before coming back and sealing the first-ever back-to-back one-point wins in club history.
But this Rubio revelation didn't start when he sprung back out of the tunnel Friday night. It began as soon as he no longer required crutches, about 6-8 weeks ago, Rubio said.
That's when he and shooting coach Mike Penberthy finished what they started this past summer in California, working extensively, painstakingly on his shot. A famed NBA shooting guru, Penberthy had wanted more time to get his hands on Rubio than the week they spent together, and he got it the past couple months.
Saunders called the strides made a potential "blessing in disguise."
"We continued the work we'd started when we could," Penberthy, hired as the Wolves' full-time shooting instructor, said of Rubio, a 37-percent career shooter. "It's a daily discipline, a lifestyle change, to be a good shooter, and he's bought into it."
That kind of work ethic rubs off. So does Rubio's defensive aplomb and, most celebrated to date, his ability to set up teammates and generate easy offense.
These are the kind of game-changing turns Saunders and owner Glen Taylor envisioned when they gave Rubio a four-year, $56 million extension just days before he rolled his ankle at Orlando. In three games since his return, Rubio's averaging 11.7 points on 11-of-24 (45.8 percent) shooting, six assists and 1.7 steals.
It won't happen automatically every night, Penberthy said, but Rubio's on the right track.
"I'm not surprised by Ricky's results," Penberthy said, "but I know he's not going to have these kind of nights where he's all of a sudden an incredible shooter."
Rubio's next steps toward the pinnacle came shortly after the final buzzer. This time, he walked back into the tunnel, fans screaming his name as he patted his chest twice and pointed toward the sky.
When he got back to the locker room, he didn't say much. Just sat in his chair and smiled as his teammates applauded his efforts.
"We feed off (his) energy," said rookie Andrew Wiggins, who had 18 points, six rebounds and two assists. "It's contagious."
No hard feelings: No overwhelming sentiments washed over Dave Joerger when he walked into the arena Friday morning, no mental clamoring about what could've been.
"There was no nostalgic moment today," said Joerger, the Staples, Minn., native who interviewed twice for the Wolves' vacant head coaching position this past summer, only to take a sweetened deal from Memphis, where he's coached the past two seasons. "I'm excited about what they've got here. I'm excited about their team. I'm happy for Flip. I'm happy for Mr. Taylor. They're great people. They treated me nice. We've been friends before, and we'll continue to be friends, and I love them to death."
The guy who interviewed him, then ended up taking the job himself says there's no hard feelings.
"We talk," Saunders said. "Hey, listen, we've run into each other, we've stayed overnight at times on the road, we've went out together for breakfast and talked. We have a good relationship."
At one point appearing on his way out of Memphis, Joerger was reportedly very close to accepting the Wolves gig. But Saunders said it never got to the point where the Grizzlies released him from his contract.
Instead, they made it more lucrative. And not long after Joerger's interviews in May, Saunders appointed himself as head coach.
"It worked out," Saunders said. "It was a good situation for him. He's taken a team that he was comfortable with. They know him, he knows them, and you look at where they're at. As I've told him, I've always had a lot of respect for him, just because of where he's from and how he goes about doing things."
Follow Phil Ervin on Twitter
---