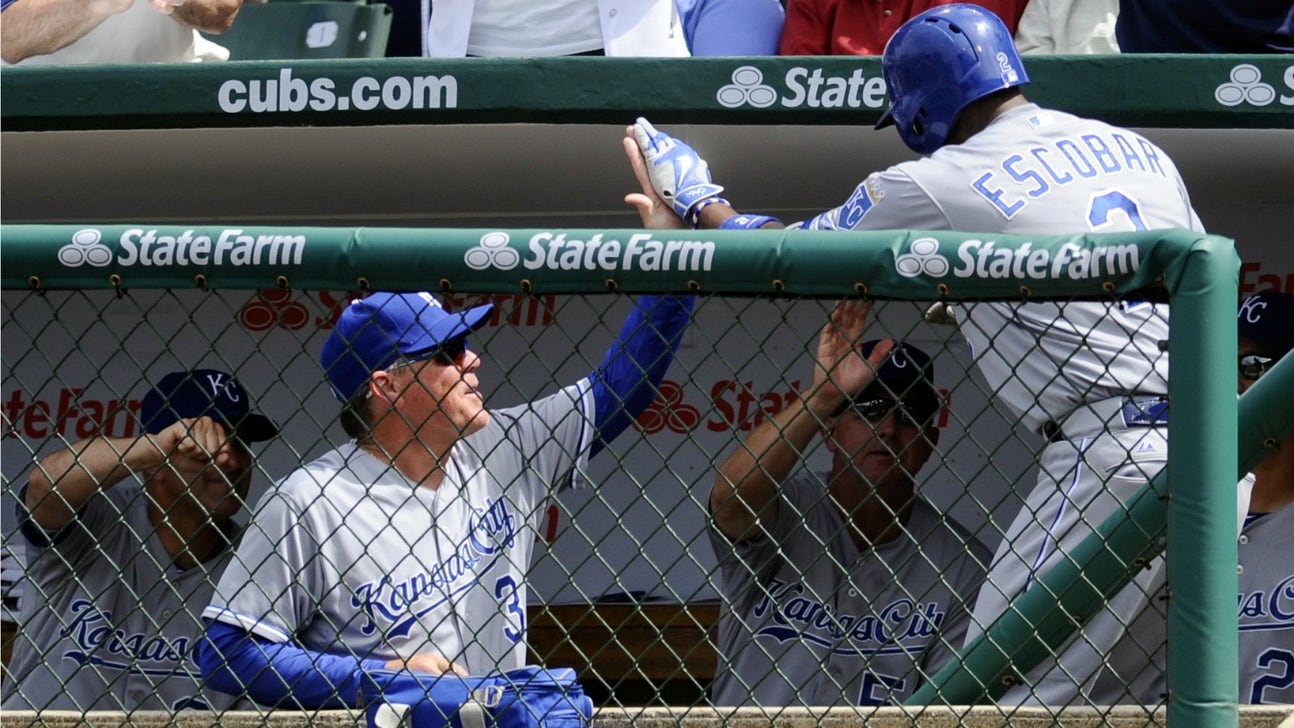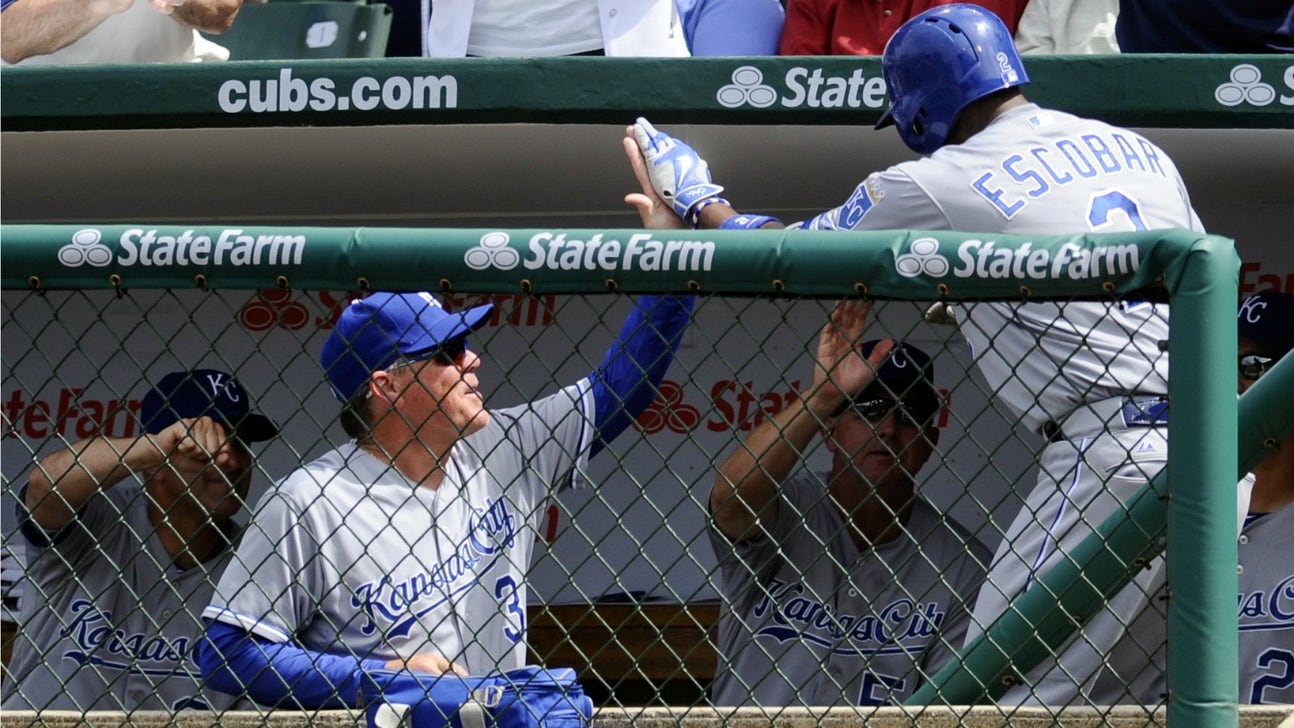 Royals' Yost says DH should be used in all interleague games
Published
May. 31, 2015 2:12 p.m. ET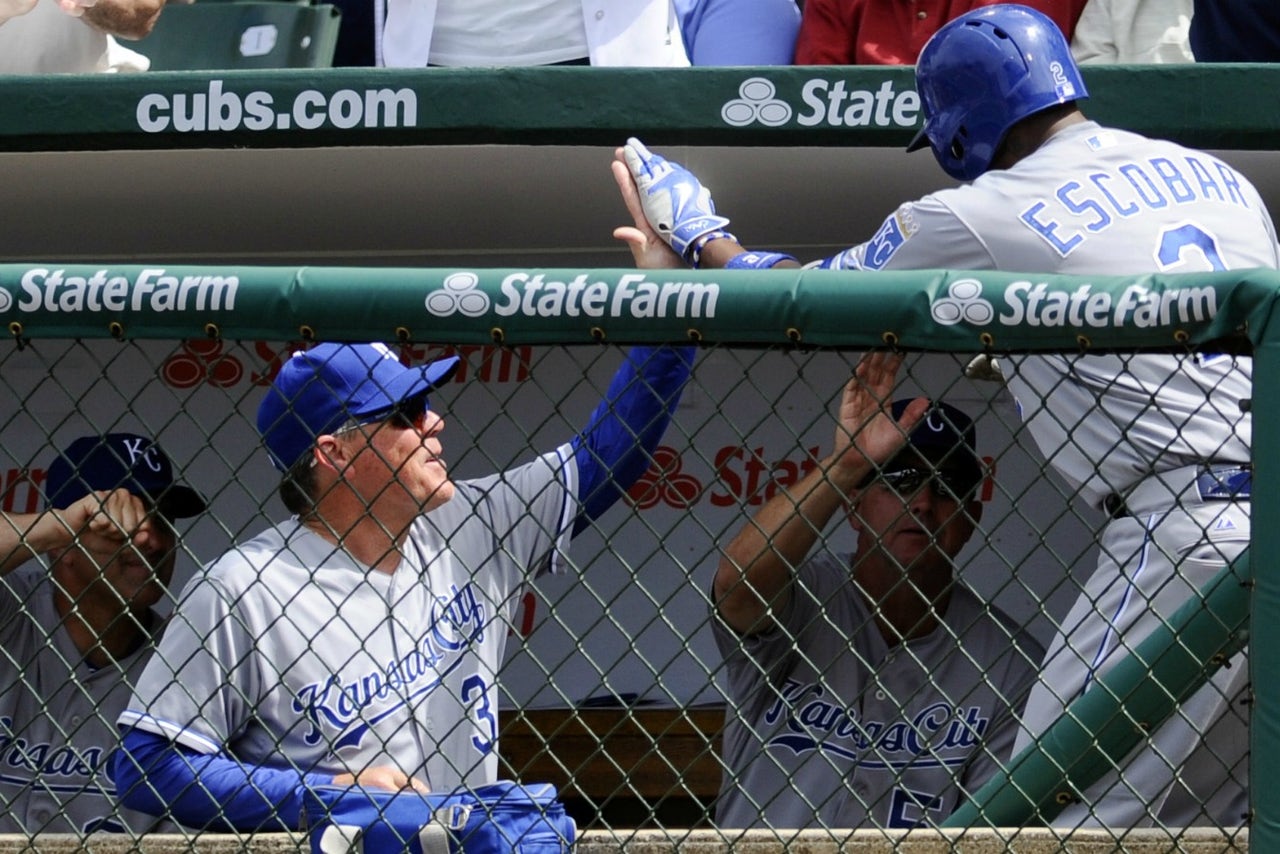 CHICAGO -- Royals manager Ned Yost enjoys the National League game -- just not during interleague play.
Yost, who managed the NL's Milwaukee Brewers for six seasons, said he would like to see designated hitters throughout interleague play, regardless of the game's location. Currently, the home team's league determines whether the game is played with or without a DH.
"I feel our team's built for an American League game," Yost said. "I love National League rules when National League teams are playing National League teams. For interleague games, I think they should just make it all DH. That's just me."
Yost and the Royals have had to sit one of their main hitters on both Friday (when Kendrys Morales was out) and Sunday (when Eric Hosmer made way for Morales). When NL teams enter AL parks, they gain a hitter. When AL clubs come to NL stadiums, they lose a bat.
"It doesn't hurt them," Yost said. "They take a guy who sits on the bench and he's the DH. We come here, we got to take one of our best hitters and put him on the bench. We're not built for the National League game.
"They don't have to sit one of their better players, but we do."
Yost added that he enjoys managing the NL game because it's more strategy while the AL game is more straightforward and easier.
• Danny Duffy threw another bullpen session Sunday morning, just two days after his first side session. Duffy is on the 15-day disabled list with left biceps tendinitis after feeling shoulder stiffness last week. He is eligible to be activated Monday, when the Royals are off.
• Eric Hosmer and Mike Moustakas were out of Sunday's lineup as Chicago started left-hander Tsuyoshi Wada. Both Hosmer and Moustakas were also left out of Saturday's lineup, prior to the rainout.
Hosmer has slashed .195/.250/.268 in his last 11 games, while Moustakas owns a .200/.259/.360 slash line in his last seven games.
"It's a good mental break as well as it is a physical break," Yost said.
• Both the Cubs and Royals will don throwback uniforms Sunday afternoon, wearing getups from the Federal League's Kansas City Packers and Chicago Whales. Kansas City's uniforms are gray pinstriped with a gray hat and interlocking "KC." The helmets are navy with a red interlocking "KC."
You can follow Matthew DeFranks on Twitter at @MDeFranks or email him at matthew.defranks@gmail.com.
---