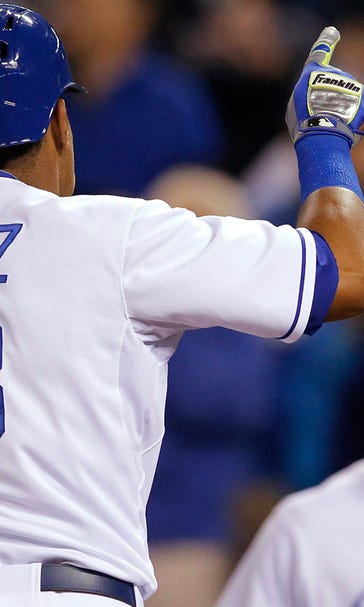 Royals turn back Rockies 5-1 to take series opener
BY foxsports • May 13, 2014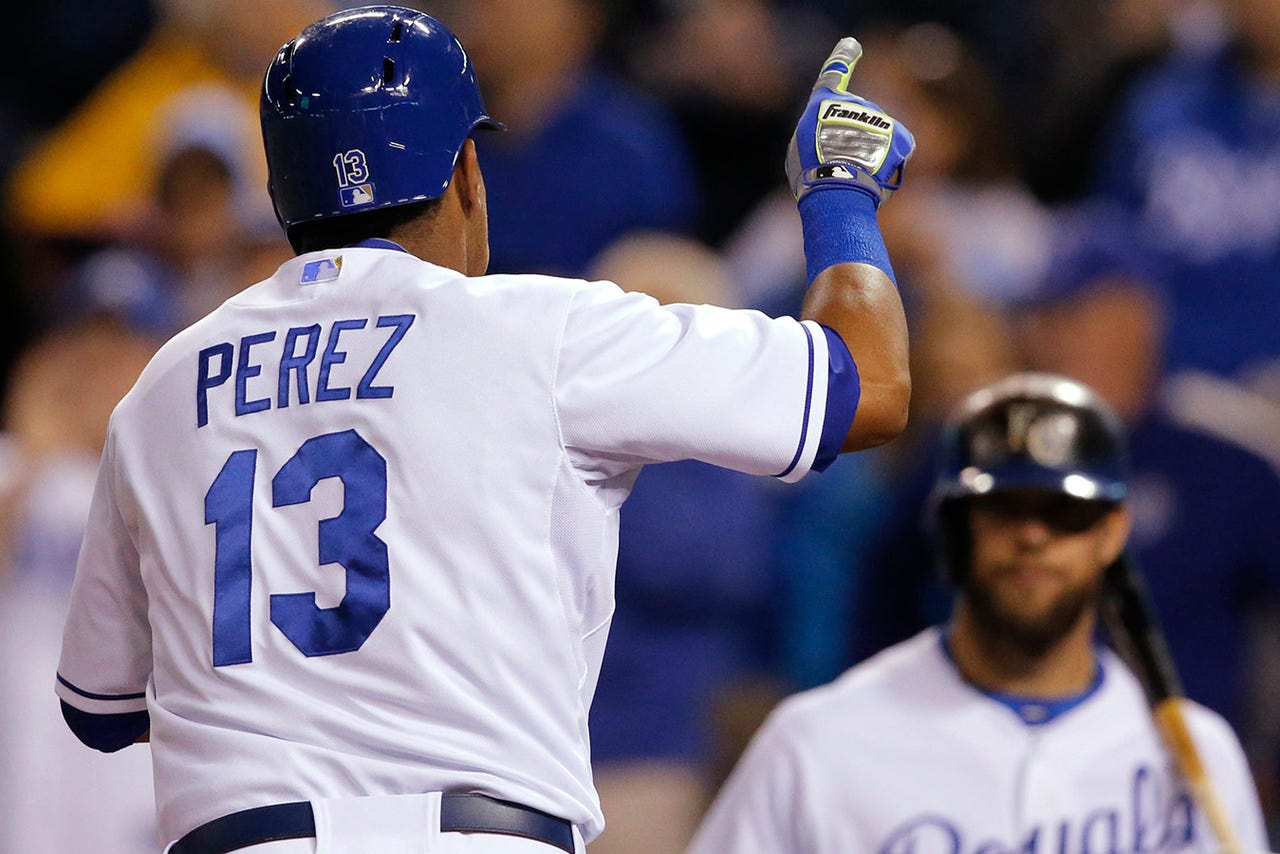 KANSAS CITY, Mo. -- Moments after James Shields struck out Rockies slugger Troy Tulowitzki, catcher Salvador Perez popped to his feet behind the plate and demanded the ball.
Shields raised his hands in utter confusion.
"He was like, `What's going on? This is a good ball. I like this ball,'" Royals manager Ned Yost said, "'and Salvy is making me throw the ball back in.'"
It took Shields a moment -- and some help from the scoreboard -- to realize he had just reached 1,500 career strikeouts. It came in the sixth inning Tuesday night as he struck out the side, highlighting Kansas City's 5-1 victory over hot-hitting Colorado.
"Normally when the umpire calls for the ball, the hitter is checking the ball or whatever, wants to take it out of play," Shields said with a grin. "And I'm like, 'I just struck the guy out!' But once they pointed at the scoreboard I knew what was going on."
The only run Shields (5-3) allowed came on an RBI single by Justin Morneau in the fourth inning. Shields wound up striking out eight without issuing a walk over seven sharp innings.
Perez helped him out with the bat, too, hitting a solo homer. Alcides Escobar drove in a pair of runs and Lorenzo Cain added a two-run shot to provide plenty of support.
Franklin Morales (3-3) gave up four runs for the Rockies. He allowed eight hits and four walks without a strikeout in five innings, needing 99 pitches just to get that far.
"I need to pitch better, man, because that's my job," he said. "I try to do the best I can, but when I'm behind in the count every time I got in trouble."
The Royals jumped on Morales right from the start, a pair of double plays the only thing keeping the game from getting out of hand early. Still, Kansas City was able to coax a run across on a two-out single by Escobar to take the lead in the second inning.
Cain made it a 3-1 lead with his two-run shot in the fourth. It was the first home run by the Royals' injury-prone outfielder since July 4 against Cleveland. The ball landed in the bullpen in left field to end a drought for Cain spanning 206 at-bats.
Perez added his solo shot in the fifth, the ball landing in just about the same spot.
That was more than enough support for Shields, who induced a double play to escape a jam in the second inning and then left two runners aboard in the fourth during a nice bounce-back performance at Kauffman Stadium.
In his previous home start, Shields allowed eight runs and 12 hits in a loss to Detroit.
"He did a good job of shutting this lineup down," Rockies catcher Jordan Pacheco said.
When Shields recorded his milestone strikeout, the crowd at the K gave him a standing ovation. Shields appeared to be confused by the spontaneous applause, raising his hands on the mound as if to say, "What?" Eventually, he turned around on the rubber to see his strikeout mark on the giant video board in center field and started chuckling.
After stepping off the back of the mound, Shields tipped his cap and went back to work. He struck out Carlos Gonzalez to end the inning, then set down the Rockies in order in the seventh, finishing off his night by striking out Brandon Barnes for the second time.
"I knew about 10 days ago I was getting close," Shields said. "To be honest with you, I didn't even know how many strikeouts I had in the game. But that was a pretty special moment. Once I realized it, it's kind of crazy to think -- 1,500 strikeouts is quite a bit of strikeouts."
NOTES: RHP Tommy Kahnle threw two shutout innings in relief for Colorado. ... The Royals placed 2B Omar Infante (sore back) on the DL and selected the contract of INF Pedro Ciriaco from Triple-A Omaha. ... The Rockies activated Josh Rutledge (illness) from the DL and optioned him to Triple-A Colorado Springs. ... LHP Jason Vargas will start Wednesday for Kansas City. RHP Jhoulys Chacin takes the mound for Colorado.
---