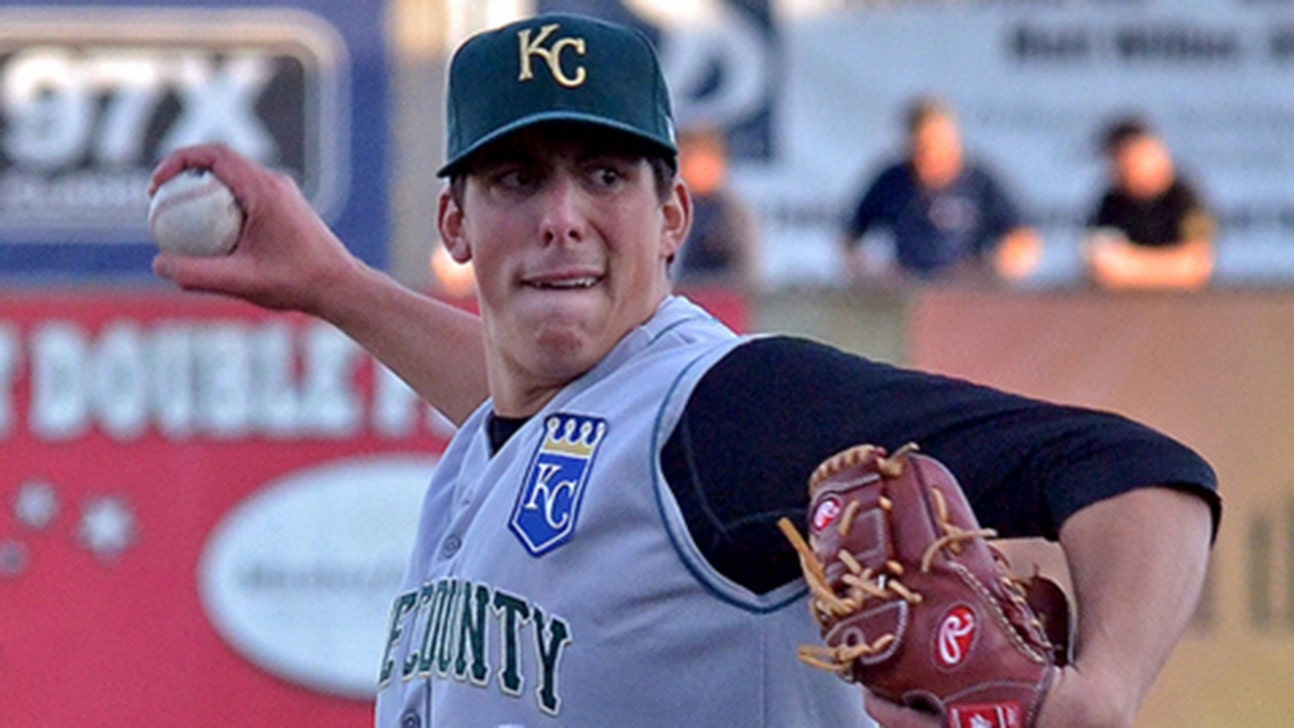 Royals top pitching prospect Kyle Zimmer has shoulder procedure
Published
Oct. 28, 2014 6:22 p.m. ET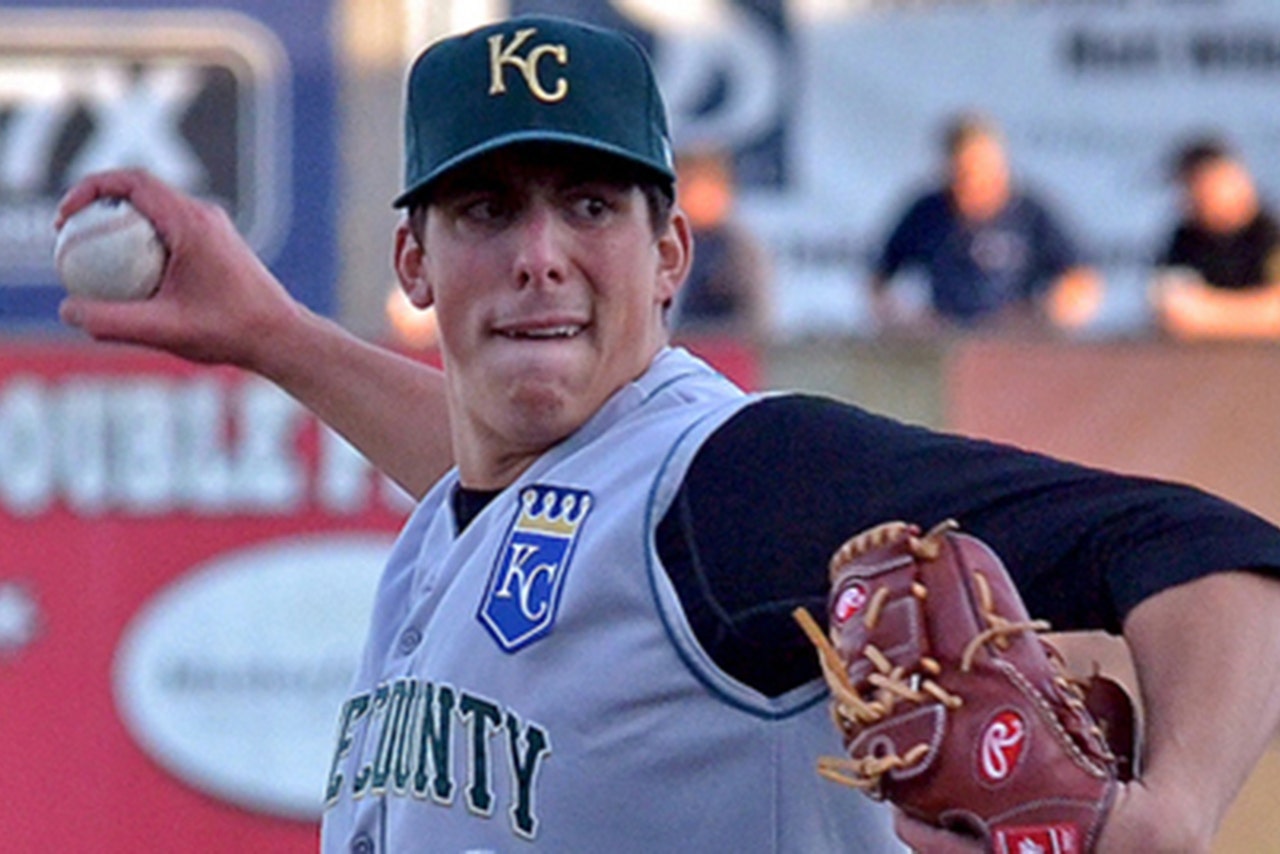 KANSAS CITY, Mo. -- The Royals say they got great news about the injury status of top pitching prospect Kyle Zimmer.
Zimmer had a procedure Tuesday afternoon in New York City by Dr. David Altchek to clean out debris around his ailing right shoulder. He had a small debridement of his rotator cuff and labrum.
The Royals say an MRI revealed no structural damage to Zimmer's shoulder. Zimmer was shut down from throwing after experiencing pain in his right shoulder a few weeks ago in the Arizona Fall League.
"This is really the greatest news we could get about Kyle," said Royals assistant general manager J.J. Picollo. "We're very optimistic about his future. And we're very relieved to find out the source of the discomfort and get it fixed."
Zimmer is expected to start throwing again in about two months, and should be back at full strength in six months, a timetable that would make him ready by late April.
At that point, Zimmer likely would start the season at Double-A Northwest Arkansas.
"We really haven't gotten that far yet in our discussions," Picollo said. "But we expect he would stay at extended spring training and complete his throwing program and go from there.
"There's no reason to think he won't be completely pain free now, now that his procedure has been done."
You can follow Jeffrey Flanagan on Twitter at @jflanagankc or email him at jeffreyflanagan6@gmail.com.
---