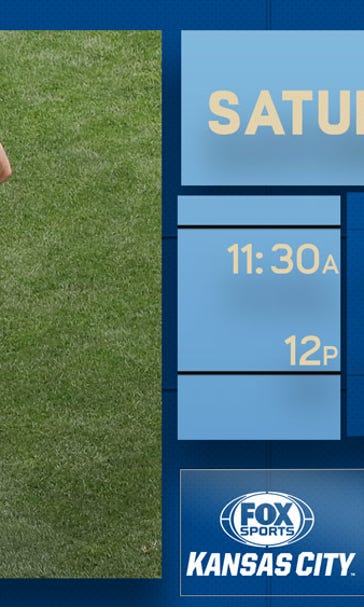 Royals relying on rookie starters in both ends of doubleheader with Yankees
July 27, 2018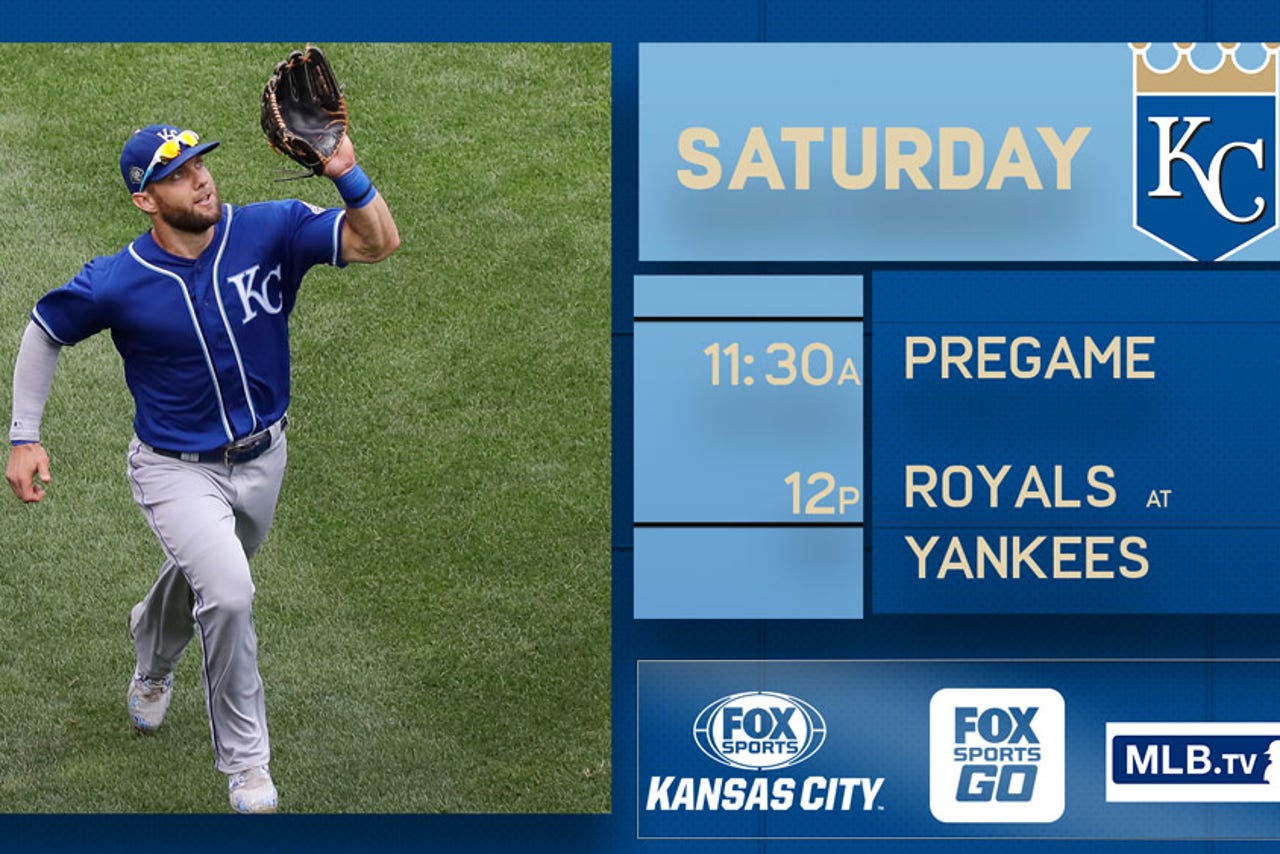 NEW YORK -- The sight of Aaron Judge wincing in pain after taking a fastball off his right wrist was enough to make New York Yankees fans cringe and hope for the best.

The Yankees announced after Thursday's game that Judge would be out for at least three weeks, and a day later manager Aaron Boone seemed to think three weeks was a realistic timetable for the star outfielder to return to game action.

In the meantime, the Yankees will forge ahead without Judge on Saturday when they host the Kansas City Royals in a day-night doubleheader at Yankee Stadium.

"It could have been a lot worse," Judge said after Friday's game against the Royals was postponed because of heavy rain. "I'm happy with what they diagnosed."

Before the postponement, Boone said he thought Judge would start swinging the bat by taking dry swings and off the tee as soon as next week.

Judge is not wearing a cast but was wearing a black wrap on his right wrist when he participated in a pregame ceremony.

"It's tough, but stuff like this happens, you can't control it," Judge said. "I'm glad it happened now instead of the last week of September."

Without Judge, the Yankees believe the lineup is capable enough, especially with Giancarlo Stanton batting second and playing right field.

"He's one of the best players in the league, so that's a blow," Boone said. "We also feel like we have the capability of rallying and picking up the slack and other guys being able to step up, other guys having an opportunity, more opportunities and we feel like we can absolutely go out there and take care of business while he's down. "

New York ace Luis Severino (14-3, 2.63 ERA) makes his third attempt at becoming the first 15-game winner in the majors in the opener on Saturday.

Severino reached 14 wins on July 7 at Toronto when he allowed three runs and five hits in five innings of an 8-5 win. In his last two starts, he has allowed 10 earned runs and 20 hits in 10 innings while taking a no-decision at Cleveland on July 12 and a no-decision at Tampa Bay on Monday.

Severino is 28-8 in the last two seasons and has not lost consecutive starts in that span. He allowed a career-high 11 hits, including two homers in five-plus innings on Monday.

Including Severino's last win three weeks ago, he has allowed 14 runs (13 earned) and 25 hits in 15 innings over his past three starts. His ERA has climbed from 1.98 to 2.63.

Severino has not completed six innings in three straight starts for the first time in the last two seasons and is hoping to return to normal at home, where he is 8-0 with a 1.64 ERA in 10 starts.

Severino faced the Kansas City Royals on May 19 in Kansas City when he allowed three runs and eight hits in six innings and got the win in the Yankees' 8-3 victory. He is 2-0 with a 1.93 ERA in two career starts against the Royals.

CC Sabathia (6-4, 3.51 ERA) will start the second game for the Yankees, and he seeks his 244th career win, which would give him sole possession of 54th place on the all-time list and break a tie with Hall of Famer Juan Marichal.

Sabathia was originally slated to start Tuesday in Tampa Bay, but when the Yankees were rained out Sunday against the New York Mets, Boone decided to give the left-hander two extra days, especially after he had a lubricant injection in his arthritic right knee just before the All-Star break.

Sabathia will pitch on 13 days' rest. He last pitched in a no-decision in Cleveland on July 14 when he allowed four runs and four hits in 5 2/3 innings.

In his career, Sabathia is 32-20 with a 3.96 ERA in 75 starts when going six or more days between starts.

Sabathia is 21-12 with a 3.15 ERA in 40 starts against the Royals. He took the loss on May 18 this season when he allowed four runs (two earned) in five innings in a game the Royals won 5-2.

Brad Keller will make his 31st appearance and 10th start for the Royals in the opener.

Keller is 3-4 with a 3.20 ERA and a ground-ball rate of 59.5 percent, the second highest in baseball. As a starting pitcher, Keller is 2-3 with a 3.75 ERA and a 1.42 WHIP.

Keller last pitched Sunday when he allowed three runs and three hits in seven-plus innings of a 5-3 victory over the Minnesota Twins.

The right-hander was moved to the rotation about two weeks after the Yankees visited Kansas City in mid-May. Keller threw 11 pitches in the eighth inning of Kansas City's victory on May 18 when he retired Gary Sanchez, Aaron Hicks, and Neil Walker.

Heath Fillmyer will make his third career start for the Kansas City and first on the road in the nightcap.

On July 8 in a 7-4 loss to the Boston Red Sox, Fillmyer allowed four runs (three earned) and eight hits in 4 1/3 innings. On Monday, he was even better, allowing two runs (one earned) and three hits in 6 2/3 innings but took a no-decision against the Detroit Tigers, who scored three times in the ninth inning for a 5-4 victory.

"He was throwing the ball good," Kansas City manager Ned Yost said. "He hadn't had any stressful innings. I wanted to try to get him an opportunity to get through that, get through that inning. He said he felt good, and I told him I'm gonna give him one more hitter. What a game he pitched."

Overall, the 24-year-old right-hander is 0-1 with a 2.82 ERA in six appearances for the Royals, who obtained him from the Oakland A's in January for Brandon Moss and Ryan Buchter.


---
---