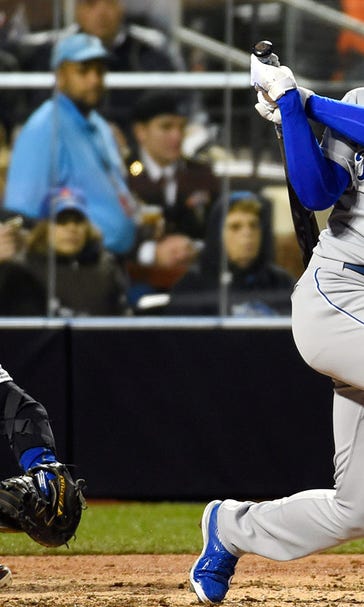 Royals prospect Mondesi suspended 50 games for positive PED test
May 10, 2016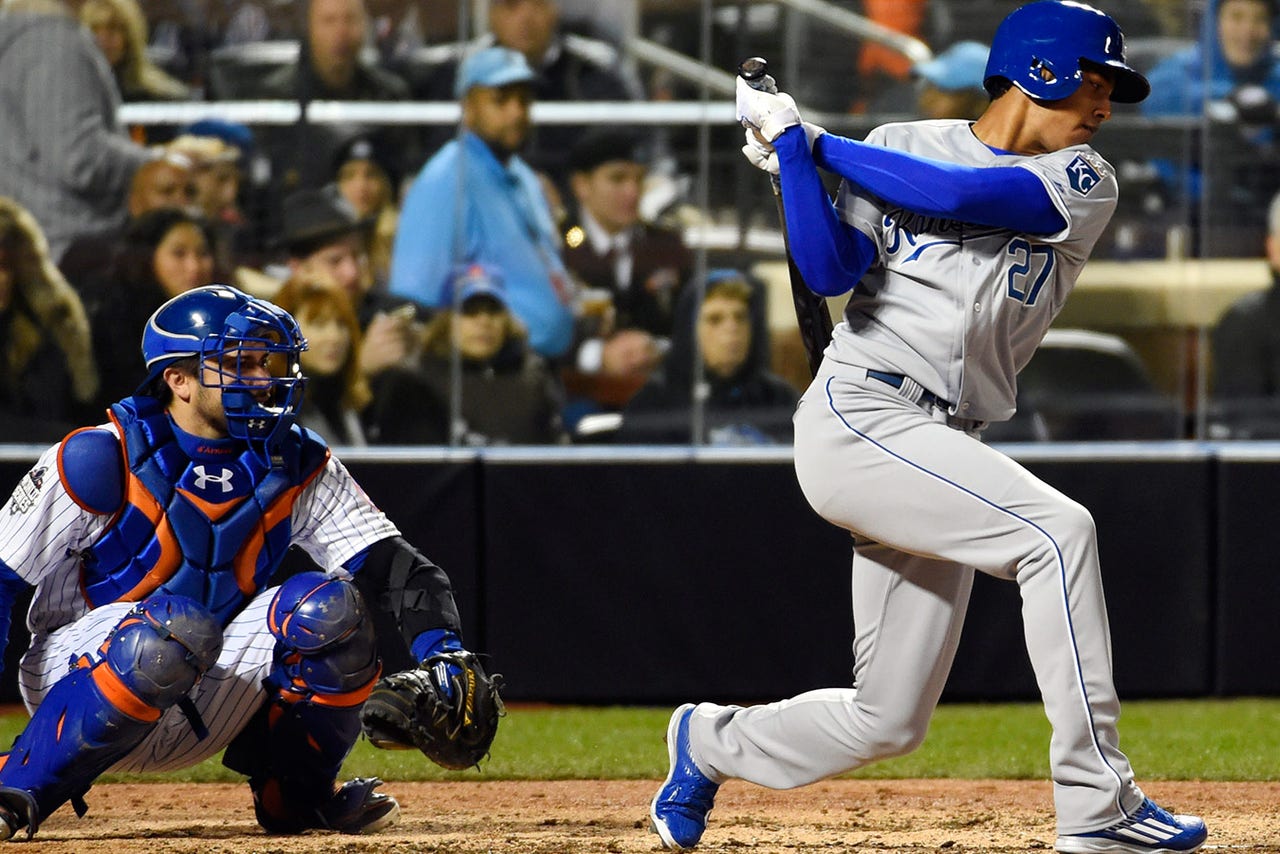 NEW YORK -- Kansas City Royals infield prospect Raul Mondesi was suspended for 50 games following a positive test for Clenbuterol but negotiated a 30-game reduction from the usual penalty for a banned steroid after providing evidence he ingested the drug in an over-the-counter medication.
The penalty, announced Tuesday, was reached as part of an agreement between Major League Baseball and the players' association. As part of the deal, Mondesi remains eligible to appear in this year's postseason, a person familiar with the agreement told The Associated Press, speaking on condition of anonymity because that detail was not announced.
"I took an over-the-counter medication (Subrox-C), which I bought in the Dominican Republic to treat cold and flu symptoms," Mondesi said in a statement released by the union. "I failed to read the labeling on the medication or consult with my trainer or team about taking it and did not know it contained a banned substance. ... It is solely my mistake, and there are no excuses for my carelessness in not being fully informed of what I put in my body."
A son of former NL Rookie of the Year Raul Mondesi, 20-year-old Raul Mondesi last year became the first player to make his big league debut in the World Series. He has spent this year on option to Double-A Northwest Arkansas and is hitting .250 with five homers, 15 RBIs and 11 stolen bases in 25 games.
Because of the suspension, he will lose $11,311 of his $41,400 salary while in the minor leagues. If called up to the major leagues, he gets paid at the rate of the $507,500 minimum.
Clenbuterol is used to treat congestion. A positive test for the drug caused New York Mets reliever Guillermo Mota to be suspended for 100 games in 2012.
An initial positive test for performance-enhancing drugs resulted in a 50-game suspension from 2006 through 2013, and the penalty was increased in March 2014 to 80 games. Mondesi could have appealed to arbitrator Fredric Horowitz, who would have held a hearing to decide whether there was just cause for the discipline, but the sides reached their agreement.
Mondesi provided evidence under section 8.B.3 of the joint drug agreement, the person familiar with the agreement said. That provision states "a player is not in violation of the program if the presence of the prohibited substance in his test result was not due to his fault or negligence."
"It just shows you, you can't take anything nowadays over the counter or anything without consulting the training staff first," Royals manager Ned Yost said. "You can fail a drug test with an energy drink. We try to do our best to inform these guys, look, you don't take anything without letting a trainer know exactly what it is and getting an OK from him."
Yost said he understands what happens in these instances.
"Subconsciously, you go into a store and you buy something for a cold. How much damage can that do?" he said. "Well, you find out it can do a lot of damage. It can cost you 50 games."
Kansas City added Mondesi to its Series roster in case Ben Zobrist had to leave the team to be with his wife, who was due to give birth. He pinch hit in the fifth inning of Game 3 against the New York Mets and struck out on four pitches.
"This is an unfortunate incident that we believe to be an innocent mistake, but these are the consequences that players face when they do not adhere to the policies that have been collectively bargained," Royals general manager Dayton Moore said in a statement. "We have a protocol in place with our medical team should a player ever have questions about what they may be taking, even if an over-the-counter medication. In this particular case the protocol was not followed."
Mondesi is the ninth player suspended this year under the big league drug program. Miami second baseman Dee Gordon was suspended for 80 games, as were Cleveland outfielder Abraham Almonte, Cincinnati outfielder Juan Duran, free-agent catcher Taylor Teagarden, Philadelphia pitcher Daniel Stumpf, Toronto first baseman Chris Colabello and Los Angeles Dodgers pitcher Josh Ravin.
New York Mets reliever Jenrry Mejia received a permanent ban following a third positive test.
---
---