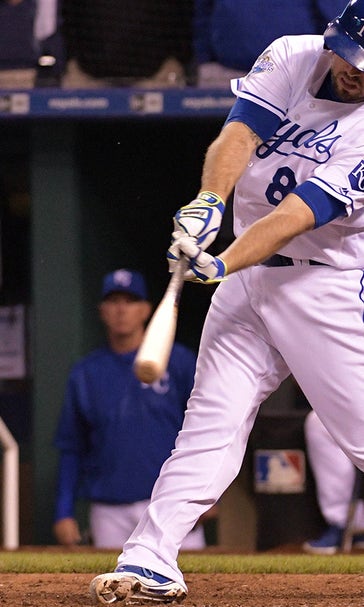 Royals place Moose on DL, recall Cuthbert from Omaha
May 7, 2016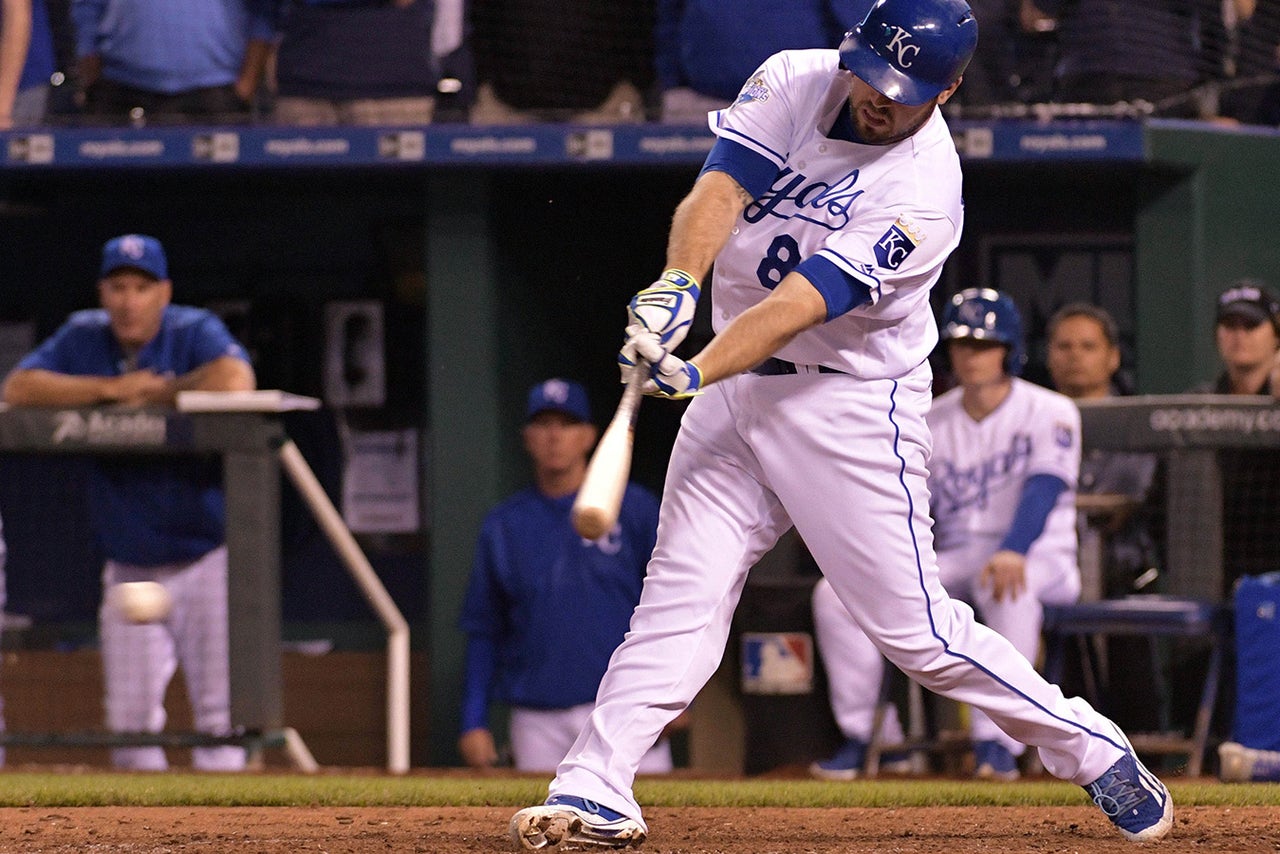 CLEVELAND -- The Kansas City Royals have put third baseman Mike Moustakas on the 15-day disabled list with a fractured left thumb, another setback for the team's sputtering offense.
Moustakas originally was hurt April 26 while tagging out C.J. Cron of the Angels. He attempted to play through the pain until Wednesday, when he went 0 for 3 against the Nationals, and was a late scratch Friday against the Indians.
"It's swelled up pretty good now, but it's been pretty puffy for most of last week and this week," he said. "After the game against Washington, I couldn't grip my bat or put my coat on, so I knew it was time to do something about it."
Moustakas, who is batting .258 with a team-high seven home runs and 13 RBIs in 25 games, said he hopes to return shortly after he is eligible to be activated. He will be examined by hand specialist Dr. Thomas Graham while the team is in Cleveland.
"It's more like a stress reaction that flares up the more you use it, so it could be 15-20 days before Moose comes back," Royals manager Ned Yost said. "We'll see how he feels in a couple of days, then go from there."
Moustakas batted .284 with 22 homers and 82 RBIs last season, playing a key role as the Royals won the World Series. He also was chosen for his first American League All-Star team.
Kansas City has lost eight of its last 10 games to fall to .500 for the first time since April 5. The Royals have scored 11 runs and been shut out three times during that span.
Third baseman Cheslor Cuthbert was recalled from Triple-A Omaha to take Moustakas' spot on the roster. Yost said the 23-year-old Nicaraguan will start "the majority of the time" at the position.
"Cuthbert is a pretty solid third baseman, so we feel comfortable with him out there," he said.
---
---