Royals phenom Finnegan feels like he's still playing college ball
BY foxsports • October 2, 2014
If there was a time where Brandon Finnegan was rattled on the pitching mound, he can't recall it. 
He scratches his head and thinks about it briefly. He takes one of those deep breaths -- the ones quickly becoming his signature -- and shakes his head.
"It's been a while," he says, shrugging it off. "I can't remember when I was rattled on the mound."
Never in his 21 years can he remember a moment in baseball where he felt truly overwhelmed. If the inability to throw strikes momentarily left him, the panic never set in. Finnegan can take a deep, cleansing breath and regain his composure.
That composure was on full display Tuesday night in Kansas City, when the rookie phenom -- who was pitching for TCU in the College World Series only a few short months ago -- helped end 29 years of baseball heartbreak in Kansas City with a big performance in relief. He threw 2 and 1/3 mature innings in only his eighth big league game with the entire nation watching him. 
"I feel like I'm still playing college ball," he said. "I guess that's why I'm doing so well, I'm not thinking of this any different than I thought of college ball, which helps me out a lot. If you're going out there and sticking with what's made you successful, that's what helps everybody out, staying with your confidence."
If all it takes is confidence then Finnegan will be fine, because he's got a ton of that. But it's less of an in-your-face type of confidence and more of just a deeply-rooted trust in his own stuff.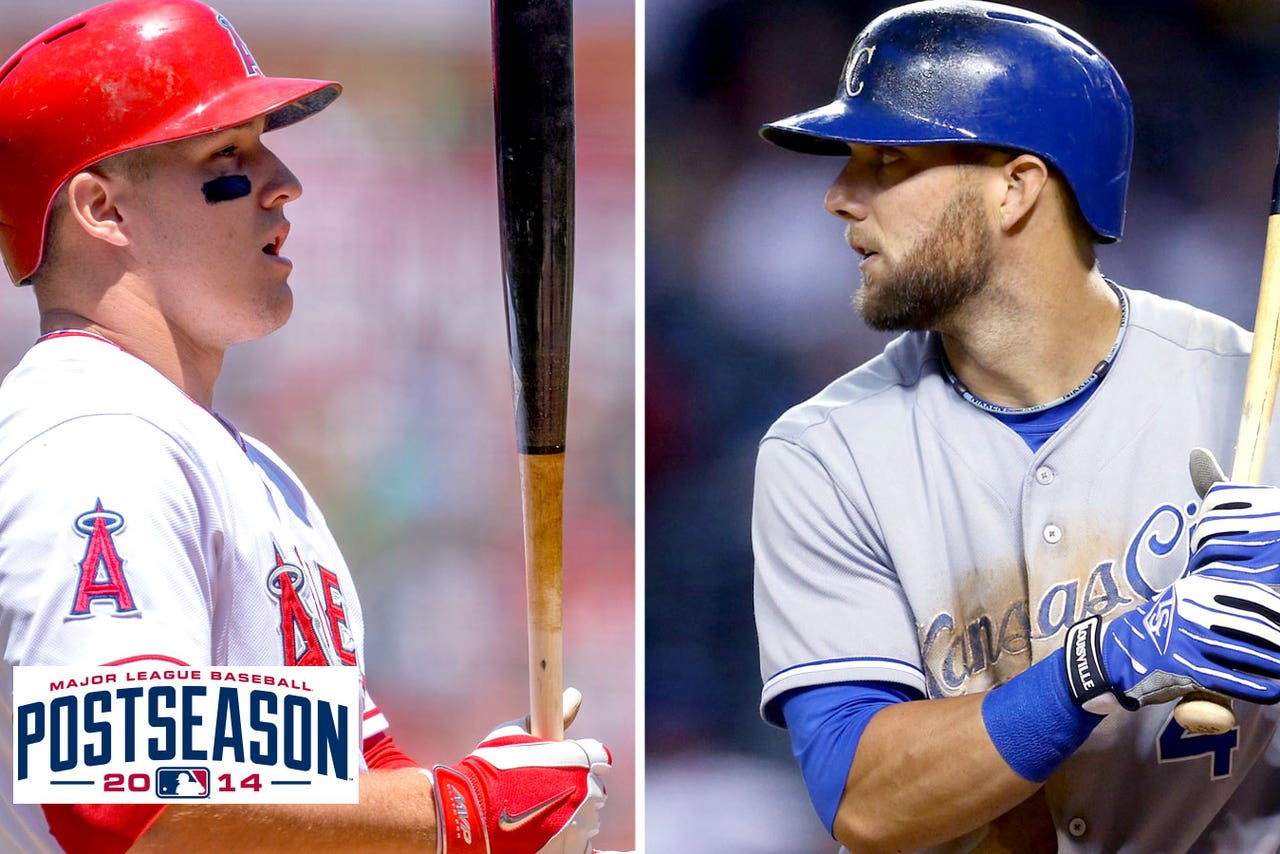 ALDS preview: Breaking down Angels vs. Royals
Which is filthy.
"Whatever he's doing, he needs to keep doing it. He's flat-out disgusting," said third baseman Mike Moustakas. "We're happy he's on our side."
He's 5-foot-11 and 185 pounds but he throws with all of that and more behind it. An aggressive lefty, he doesn't back down on hitters twice his size with 10 times the amount of service time. It was the way he challenged hitters and commanded the zone that led the Royals to draft him with the 17th overall pick in this year's draft and why manager Ned Yost made a bold move by putting him on the postseason roster. 
Through every stop along his exceptionally brief, but eventful, ride to the big leagues, he hasn't veered from the qualities that have made him successful.
His approach to pitching has been the same since he was a senior in high school in Fort Worth, Texas, and Finnegan has kept the same routines, mechanics and deep breaths on the mound through three years at TCU and all 20 games in pro ball: Five in A-ball, eight in Double-A and eight in the Major Leagues.
"It's still the same game. You've still got to throw strikes and get outs," he said. "I'm still going after them with my fastball for strike one. Whatever I throw after that, it's whatever I want to do with it. I've got three pitches I can throw for strikes right now."
It was in Double-A with the Northwest Arkansas Naturals that Finnegan saw his dream within reach. But he had been pitching since TCU's fall ball training period last September -- almost a year straight without a break by that point - and knew he would need to be in the right shape if he wanted to have a chance to pitch for the big club in September.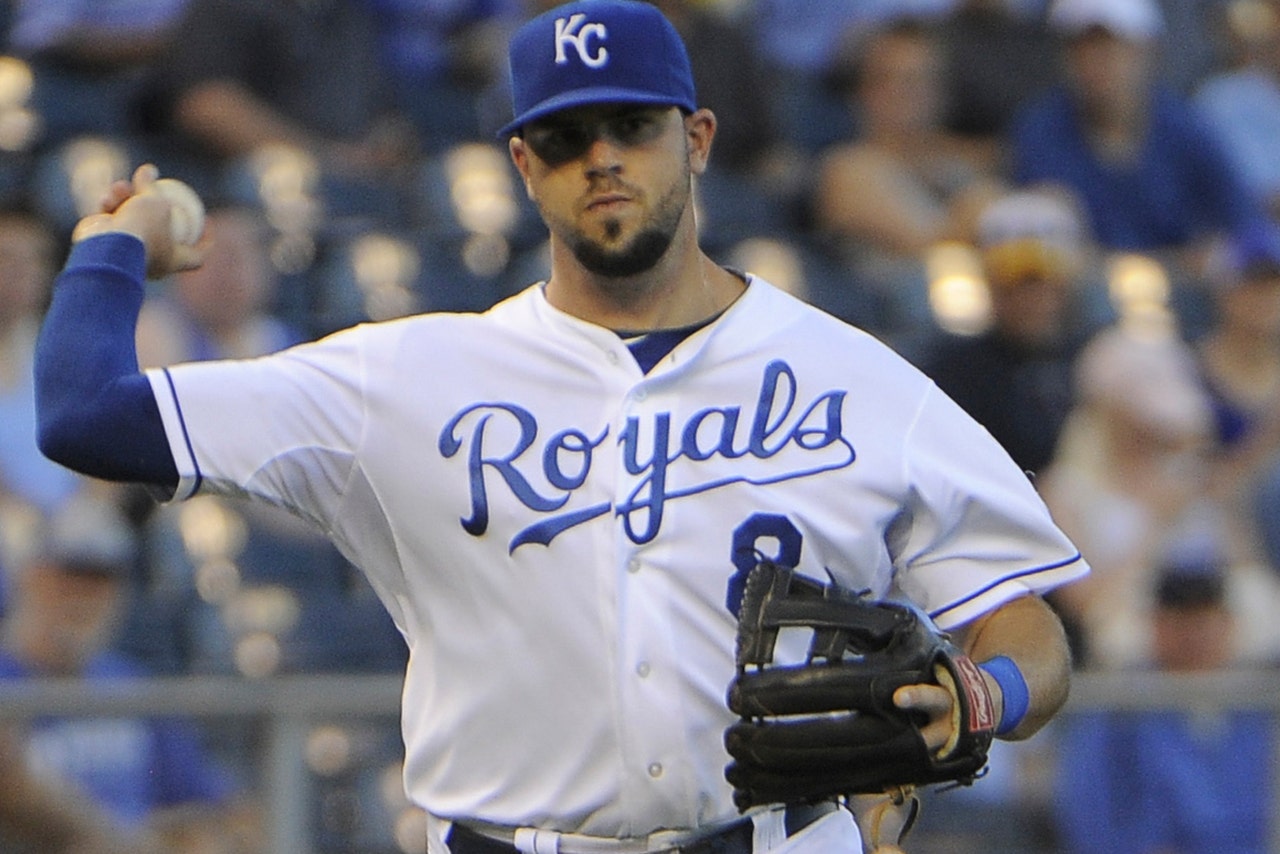 Mike Moustakas returns home with Royals to face Angels in ALDS
September came and went, Finnegan is now pitching into October. He's a little tired, but it hasn't really hit him yet. 
"I think if I did stop to think about it, it would kind of hurt me," he said. "I'm exhausted every day but coming to the field and being around these guys wakes me up."
The crowd volume, the magnitude of the Wild Card game and the gravity of the postseason has woken Finnegan up like the strongest coffee never could. It's not overwhelming, it's not too much to handle. Not yet, and probably not ever. 
As long as he can close his eyes, take that breath and find his sign, Finnegan will be fine.
"That's part of my routine," Finnegan said. "That helps calm me down when I get in the moment so I can focus on me, the catcher and the guy who's at the plate and nothing else around me."
---
---