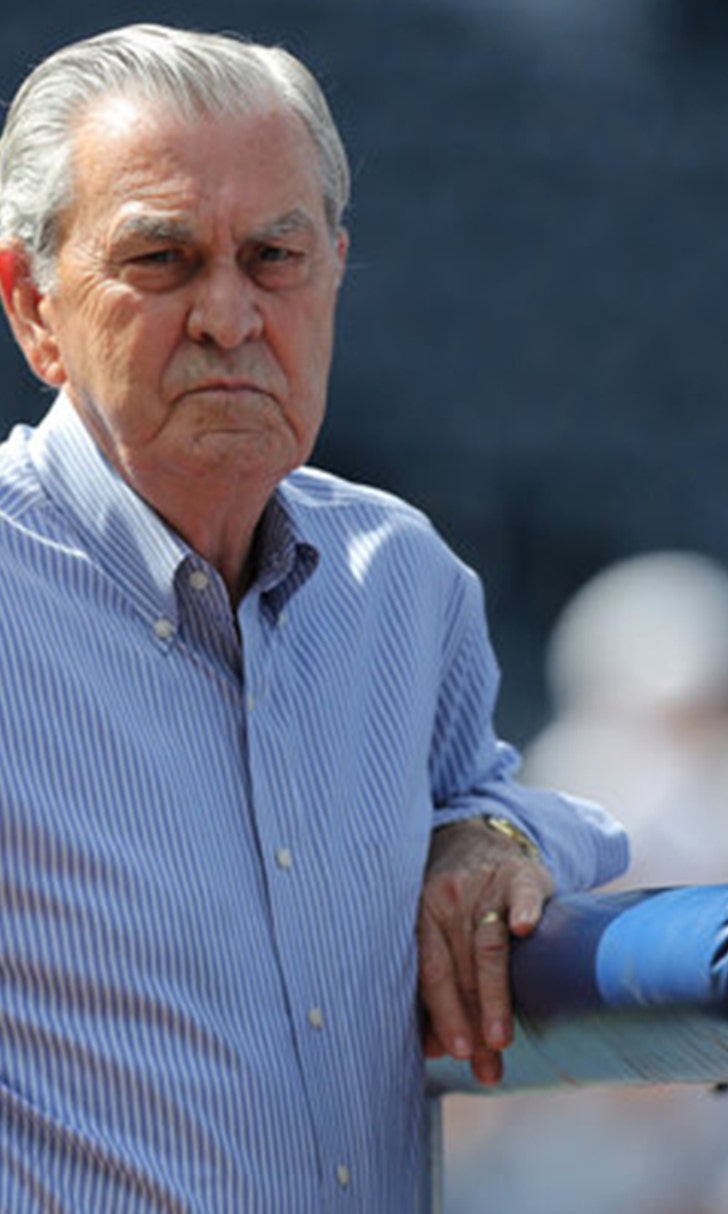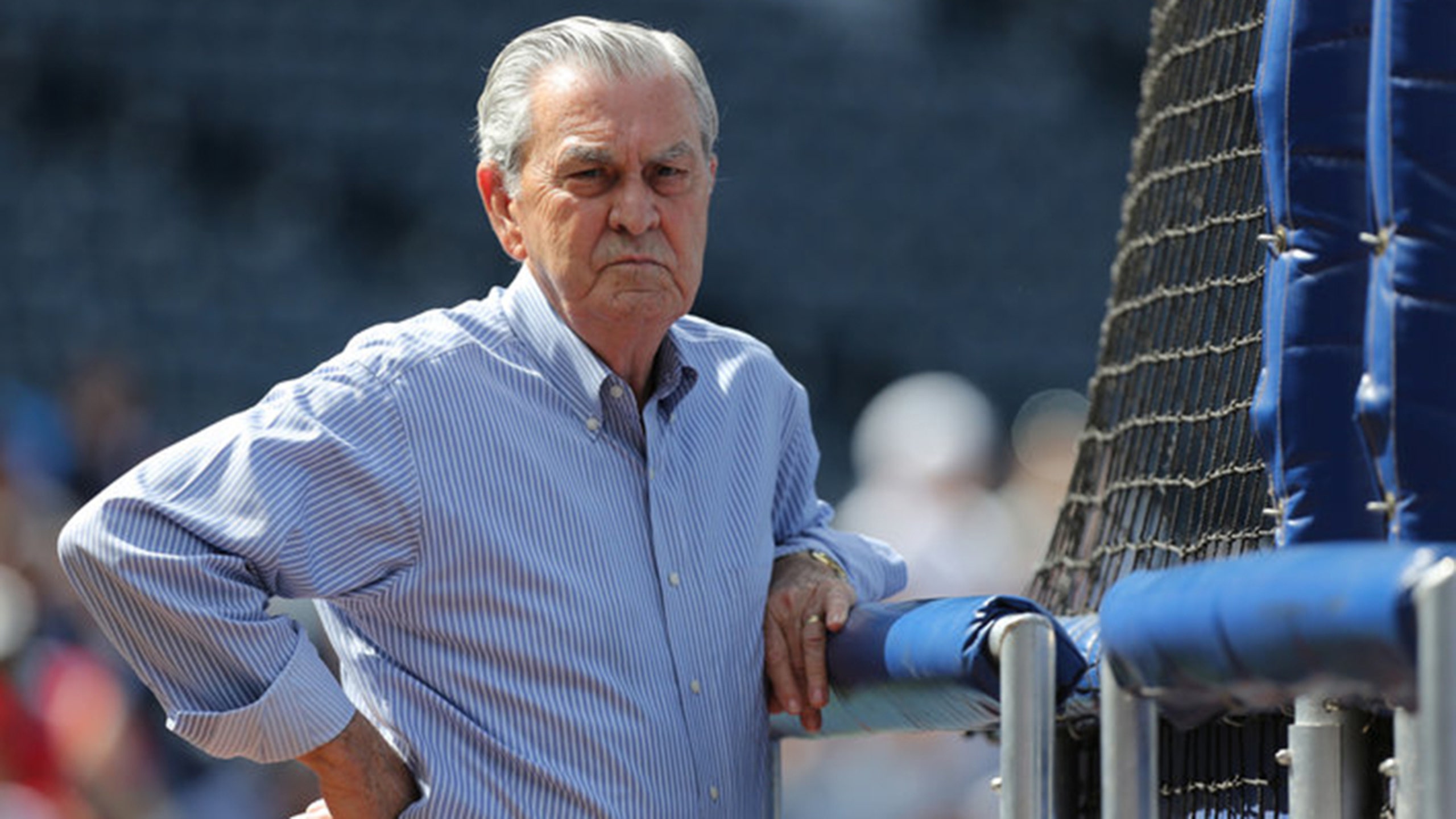 Royals owner Glass not sure about a significant payroll spike
BY foxsports • November 20, 2014
KANSAS CITY, Mo. -- With the added October playoff revenue and an expected boost in season attendance in 2015, one could anticipate the Royals' payroll -- about $95 million at season's end -- going up significantly next season.
But that's not necessarily a given, Royals owner David Glass said at the owners meetings at the InterContinental Hotel in Kansas City.
"I don't know what (general manager) Dayton (Moore) wants to do," Glass said. "He and (club president) Dan (Glass) are working on a lot of things. One thing I've learned over the years is it doesn't matter how much you spend, it's what you spend it on. That's what drives it for us.
"It comes down to what we can do and what should we do."
But Glass also seemed to concede that the 2015 payroll almost has to increase, even if the Royals don't make a splashy and expensive free-agent signing.
"The way it works is it will cost a lot more just to keep the same team intact," he said. "But you want to improve, too, if you can."
The Royals already have lost Billy Butler to free agency and could lose ace James Shields as well, wiping about $22 million or so off the books.
About half of that financial leverage, though, could be eaten up through arbitration raises. And Glass isn't sure how the Royals will spend the rest.
"I don't know," he said. "That's why we have Dayton.
"I know they have evaluated a lot of different scenarios. Sometimes the best moves you make are in spring training. And it's a long time until spring training. You have a lot of time to put the right combination together."
The Royals also could be looking this winter to extend the contract of a player such as left fielder Alex Gordon, who is under contract next season and has a player option in 2016 for $13.25 million.
But Glass said he isn't sure if anything is in the works regarding a Gordon contract extension.
"I don't know," he said. "But I can't imagine any of our core group not being here. I can't imagine our players being anywhere else.
"I think it's important to keep your core group together. These players play together as a team. It's more important to them to win rather than individual statistics."
Glass is eager, however, to get back to the playoffs.
"I wish I could have enjoyed it more while we were doing it," he said. "I really wanted to win it all. Give the Giants credit -- they have won three World Series in the last five years.
"But there's so much going on when it is happening, you don't get a chance to enjoy it. That's why I want to get back (to the World Series) so quickly, so I can enjoy it."
You can follow Jeffrey Flanagan on Twitter at @jflanagankc or email him at jeffreyflanagan6@gmail.com.
---