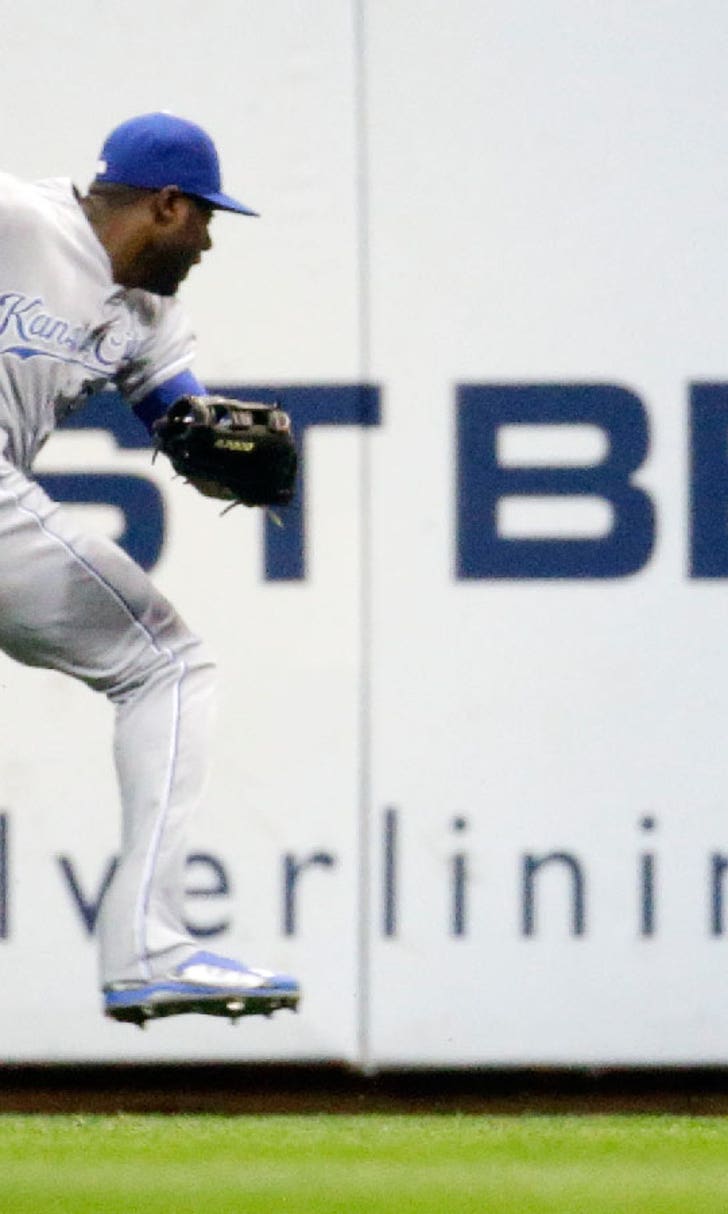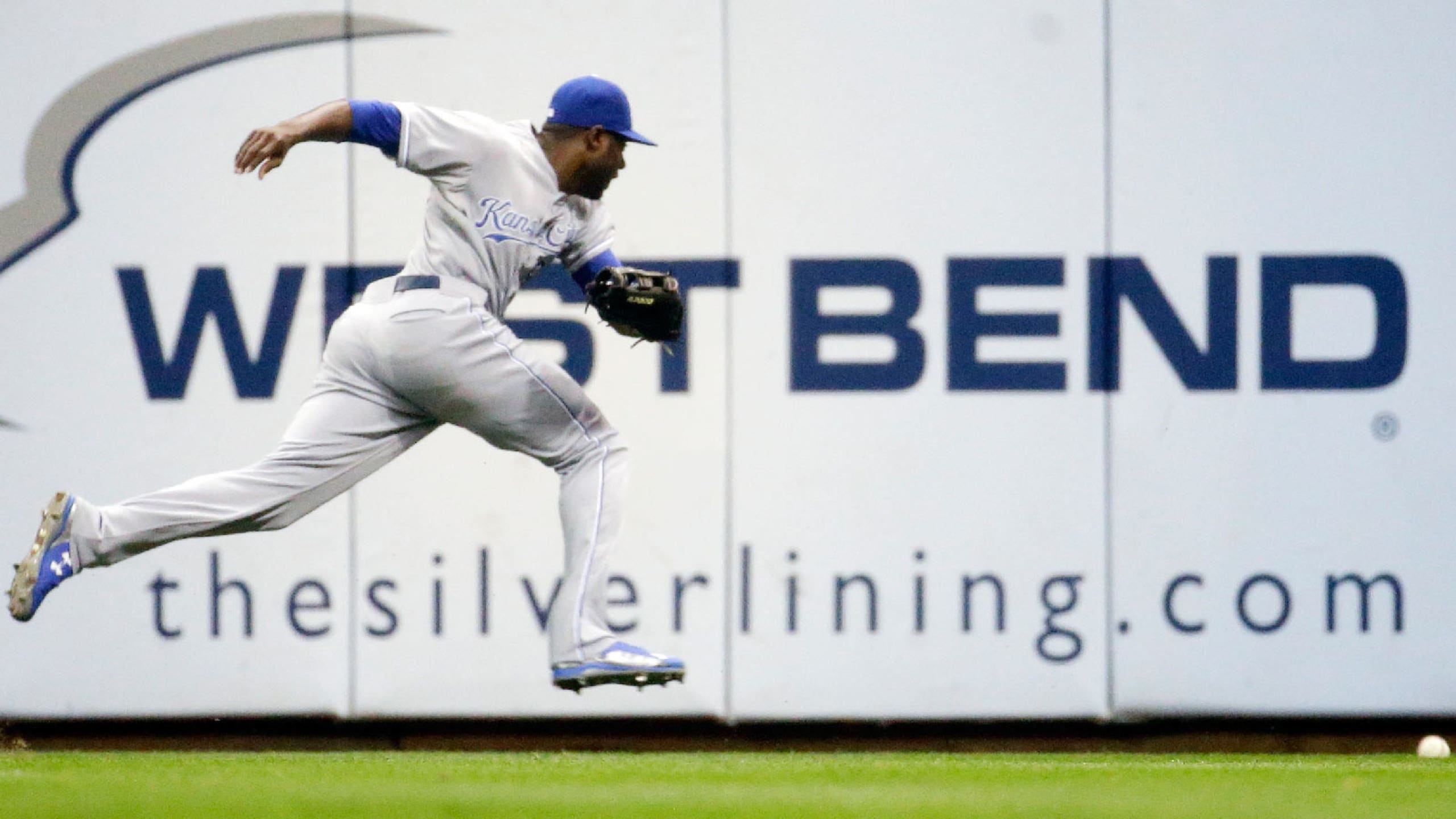 Royals offense too much for Brewers
BY foxsports • June 15, 2015
MILWAUKEE -- Kansas City's collection of former Brewers made a triumphant return to Milwaukee, though normally lights-out reliever Greg Holland made the win more difficult than expected.
Lorenzo Cain hit a two-run homer, but the Royals needed Wade Davis to finish off an 8-5 win Monday night after Holland struggled in the ninth.
"I left some pitches in the middle of the plate that you can't do when you're ahead in the count," Holland said.
The Royals held on in manager Ned Yost's first regular season game back in Milwaukee since being fired by the Brewers late in the 2008 campaign.
A couple of other former Brewers chipped in with Cain and shortstop Alcides Escobar each getting two hits and two RBI.
But Holland's difficult night turned what was an 8-2 game going into the bottom of the ninth into an unexpected thriller.
After running into tough luck at the plate for much of the night, the Brewers were finally able to string together hits in a three-run ninth off Holland. The closer pitching in a non-save situation had his first outing in six days.
"It's rust. That's my fault," Yost said.
Jonathan Lucroy's second double of the game made it 8-5 to chase Holland from the game. Holland's ERA ballooned from 1.76 to 3.52 after allowing three runs on four hits and a walk.
Adam Lind nearly broke through against Davis with a liner up the middle that was snared by Escobar for an out. Davis held on for his eighth save, stranding runners on second and third.
"Our guys put good at-bats together against two really good pitchers," manager Craig Counsell said. "We made them work for it."
The Royals had set the tone until the ninth. Mike Moustakas drove in leadoff hitter Escobar with a single in a three-run first inning with Escobar running on the pitch from first.
Cain tacked on his two-run shot in the fifth, his fifth of the season, off starter Kyle Lohse (3-8) for a 5-0 lead.
It was just enough of a cushion for starter Edinson Volquez (6-4), who allowed six hits and two runs in five shaky innings. The damage could have been worse if not for a couple inning-ending double plays and other well-hit balls right at fielders.
Cain and Escobar each played last played for the Brewers in 2010. They've turned into key players for the Royals.
"Every day I go out and play hard, try the best I can do," Escobar said. "Don't try to be too much, just play, enjoy the game."
In the first, Escobar was originally ruled out on a play at the plate before Yost's challenge led to the call being overturned to give Kansas City a 1-0 lead.
---