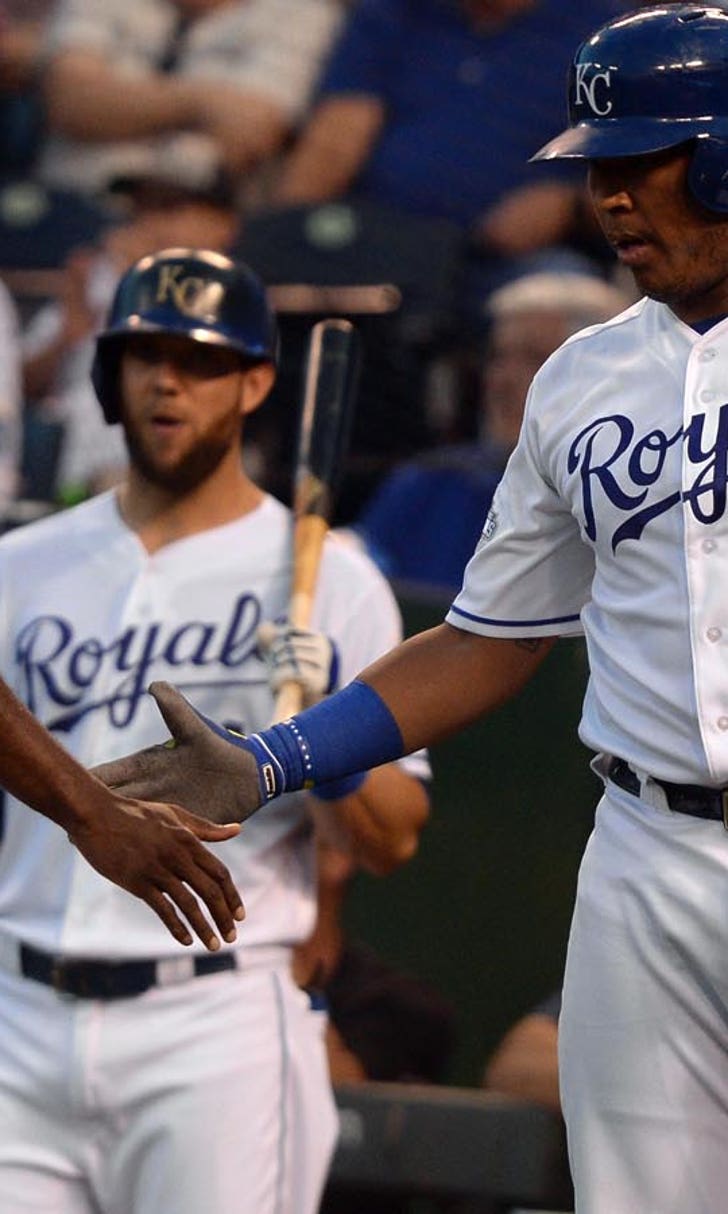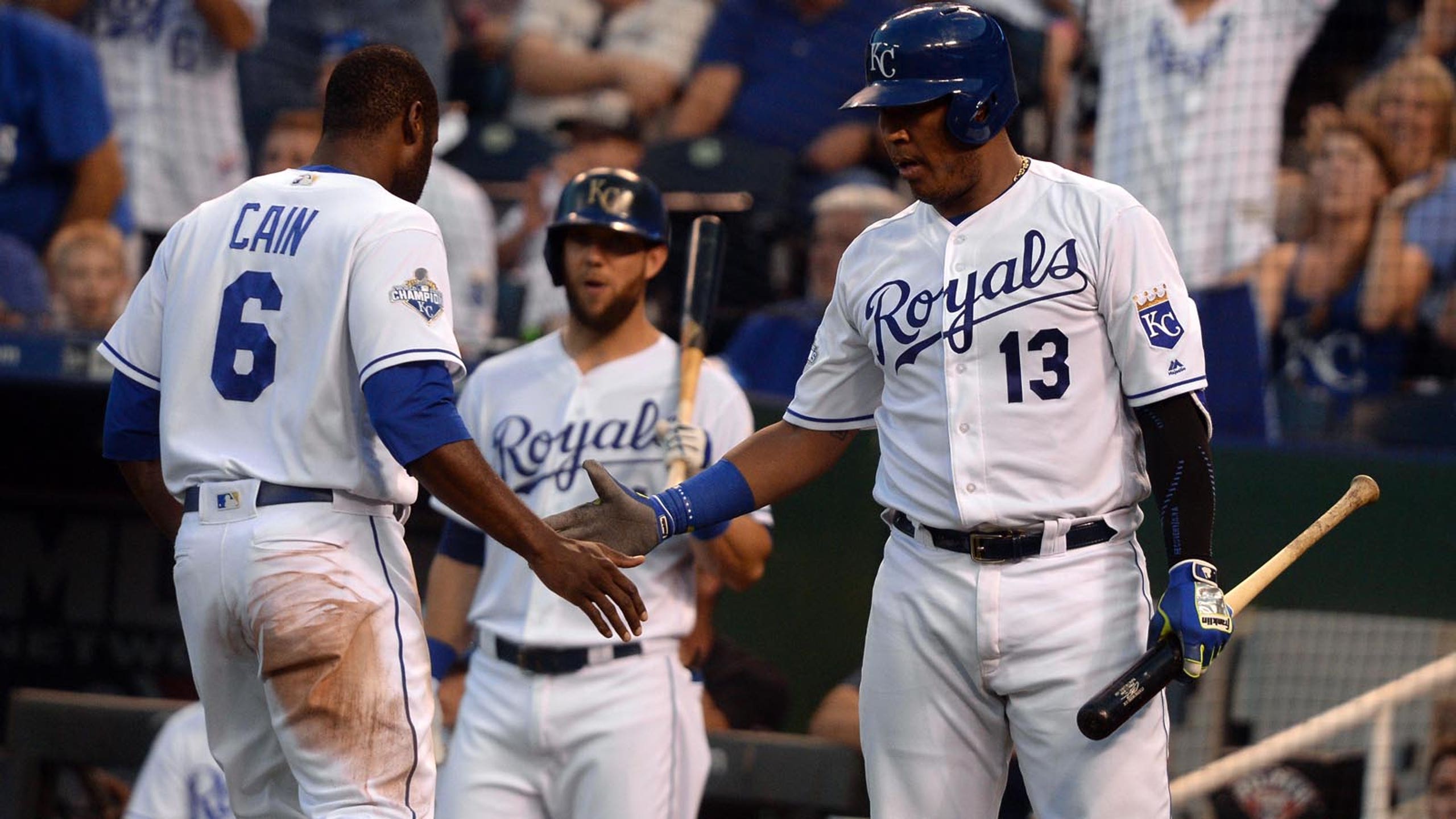 Royals' offense faces tough test at home against Yankees' Tanaka
BY foxsports • August 30, 2016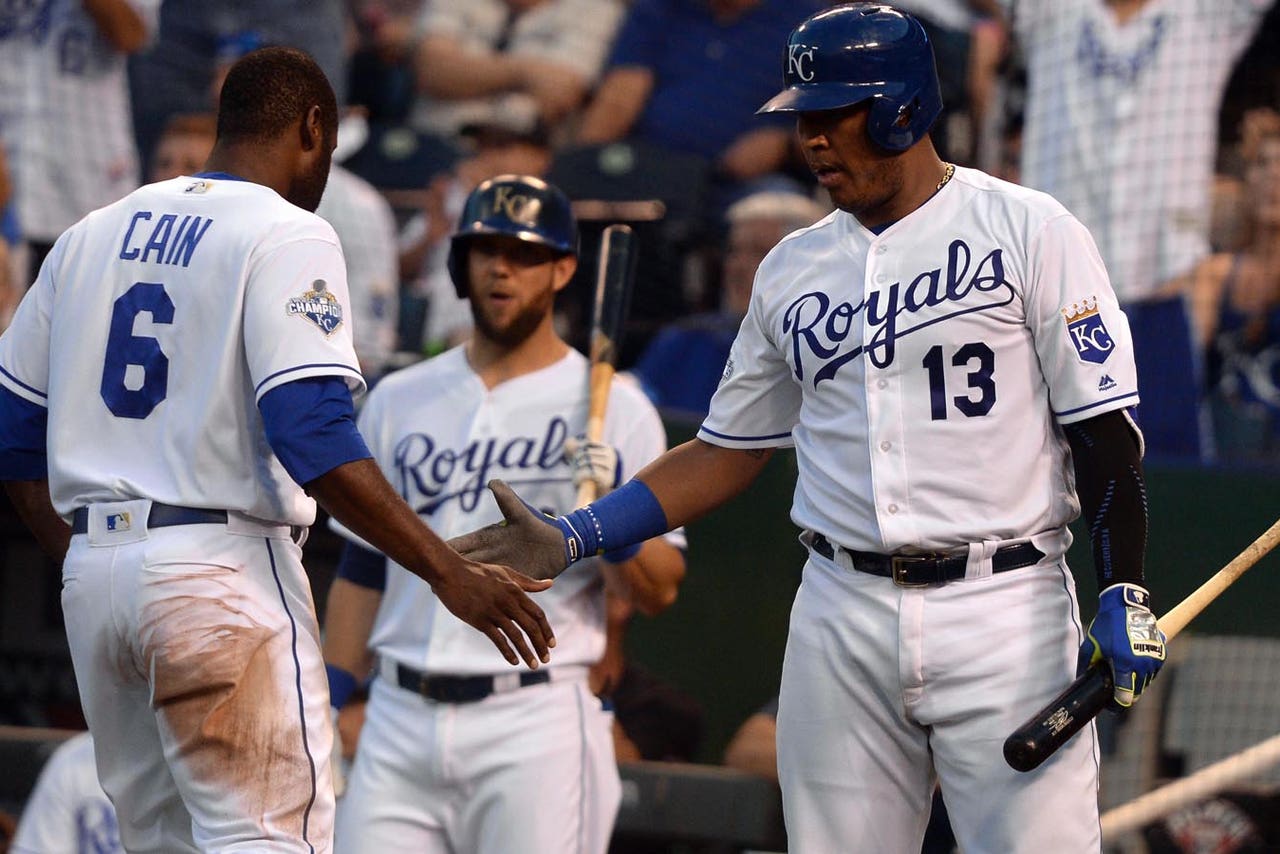 KANSAS CITY, Mo. -- The 2015 World Series champion Kansas City Royals are playing in August as they intend to defend their title this fall.
The Royals dusted off the New York Yankees 8-5 in the Monday opener of a three-game series. The Royals are 18-4 in their past 22 games. They are an American League-best 20-7 in August, clinching their first 20-victory month since winning 21 in August 1989. The franchise record for August victories is 23 in 1980 when the franchise made its first World Series appearance.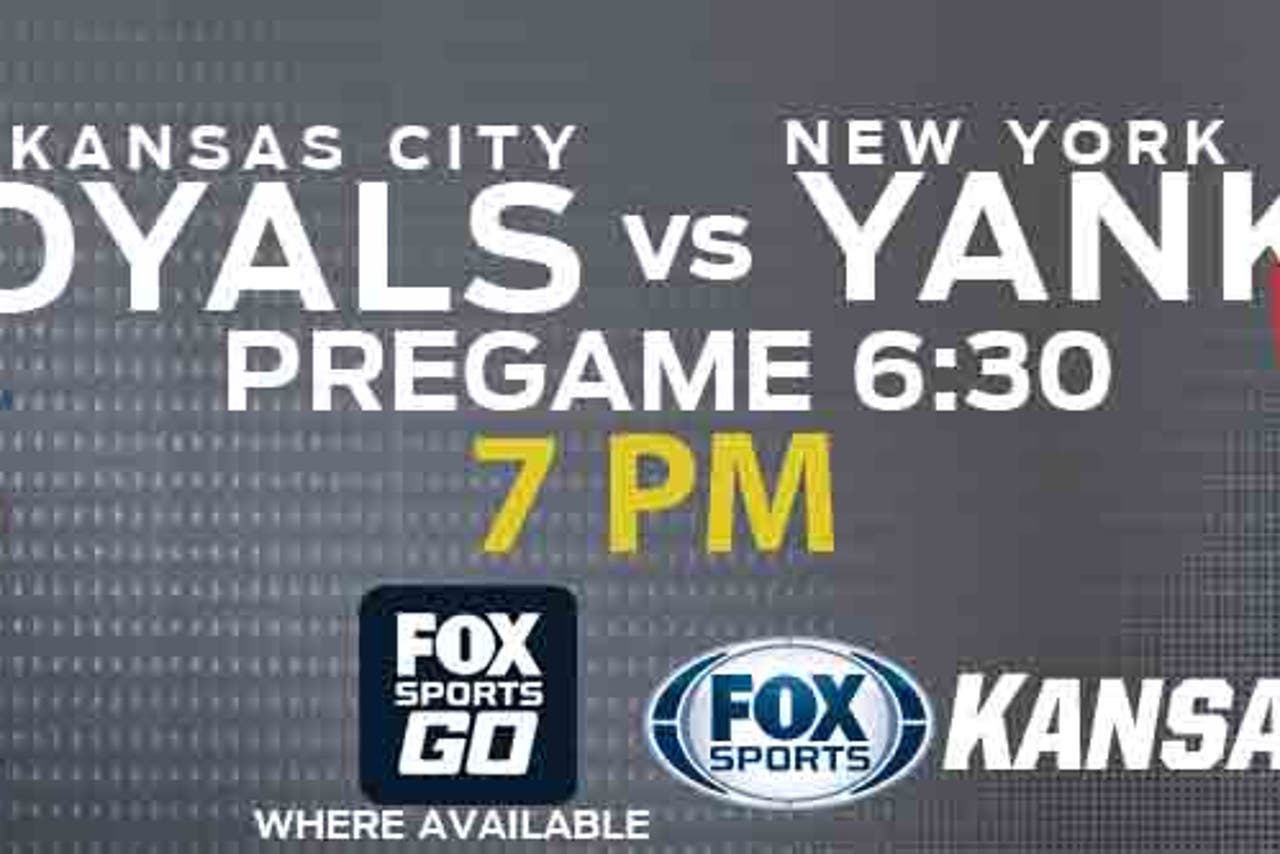 The recent surge moved the Royals within two games of the Baltimore Orioles for the final wild-card postseason berth. They are in third place in the American League Central 5 1/2 games behind the Cleveland Indians, while the Detroit Tigers remain a game in front of the Royals.
Manager Ned Yost used closer Kelvin Herrera for a four-out save Monday when the Yankees trimmed an 8-1 Kansas City lead to 8-5 with a four-run eighth inning off relievers Chris Young and Peter Moylan.
"Every game is important from here on out," Yost said.
Watch the Royals Live pregame and postgame shows before and after every Kansas City Royals game on FOX Sports Kansas City.

The Royals have 31 games left, but only 12 on the road.
The Royals will start erratic right-hander Edinson Volquez on Tuesday night against the Yankees. Volquez has won his past two starts to even his record at 10-10 with a 4.88 ERA. He is looking to climb above .500 for the first time since June 3, when he had a 5-4 record.
Volquez is 6-3 with a 4.25 ERA at home, compared to a 4-7 record with a 5.72 ERA on the road. He is 2-1 with a 3.10 ERA in three career starts. He last faced them on May 17, 2015, throwing seven scoreless innings in a 6-0 shutout at Kauffman Stadium.
The Yankees will counter with right-hander Masahiro Tanaka, who has tossed 14 2/3 scoreless innings in his past two starts, allowing 11 hits, walking one and striking out 14. He is the first Yankees pitcher with back-to-back scoreless starts of at least seven innings since Hiroki Kuroda on July 25 and July 31, 2013.
Tanaka has won four straight starts, the second longest streak of his career. He reeled off five straight victories from May 25-June 17, 2014. Tanaka, who is 11-4, ranks seventh in the AL with a 3.11 ERA, while his 1.07 WHIP ranks third. He has registered at least eight strikeouts without a walk in three starts from Aug. 7-19.
The only Royals hitters with more than three at-bats against Tanaka are Kendrys Morales, who is 0-for-6, and Billy Burns, who is 1-for-5. Lorenzo Cain is 2-for-3 off Tanaka, with both hits home runs, and four RBIs. Cheslor Cuthbert is also 2-for-3 off Tanaka with a home run.
Yankees manager Joe Girardi did not complete nine innings Monday. He was ejected in the eighth inning by plate umpire Brian O'Nora after he called a strike on Didi Gregorius.
"Two different strike zones," Girardi said. "It's unfortunate. Even the broadcasters were talking about it in the eighth and ninth inning. I don't know why. I'm frustrated by it. I don't know if you give the catcher's credit. I know the last inning and the inning before that I'm watching on TV and I see it. 0-1 is a lot different than 1-and-0 a lot of times."
The Yankees, like the Royals, remain in the chase for a postseason spot.
"It's frustrating because these games mean a lot," Girardi said of what he considered a questionable strike zone. "We're playing hard. Our guys are giving it everything they've got and to be put in those holes. ... It just changes the count."
---
---