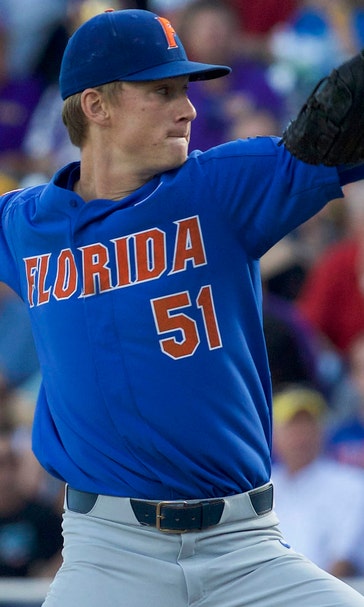 Royals nab highly ranked Florida P Singer with top draft pick
June 4, 2018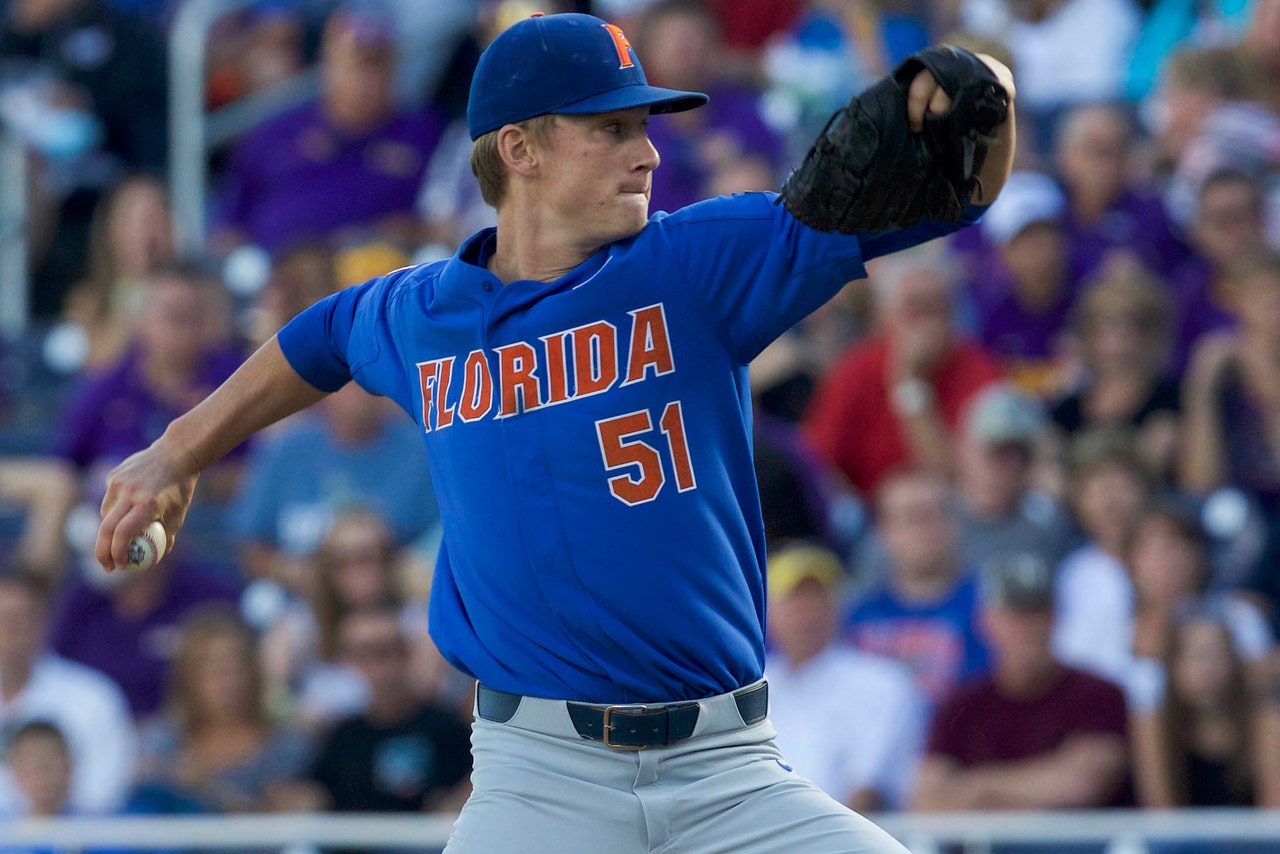 Brady Singer was 22-8 with a 3.16 ERA in three seasons with the Gators.
The Kansas City Royals opened the 2018 draft with a splash, selecting right-handed pitcher Brady Singer, who had been considered a potential top-three selection, with the 18th pick of the first round. Singer was the first of five picks by the Royals -- all pitchers who just completed their junior season in college -- on Day 1 of the draft.

MLB.com had ranked Singer, 21, the No. 2 pick in the draft. Baseball America had him at No. 4 overall.

Singer, a 6-foot-5, 180-pounder, went 11-1 with a 2.27 ERA and 98 strikeouts in 14 starts as a junior at Florida this season. He led the SEC in wins and ERA and was named the 2018 SEC Pitcher of the Year.

Singer, who was selected by Toronto in the second round in 2015 but did not sign, was 22-8 with a 3.16 ERA and 265 strikeouts in three seasons with the Gators.

Kansas City's next pick was another Florida pitcher: Jackson Kowar, who was taken 33rd overall. The right-hander was 9-4 with a 3.21 ERA and 91 strikeouts with the Gators this season.

One pick later, the Royals took left-hander Daniel Lynch, a 21-year-old from the University of Virginia. Lynch went 4-4 with a 3.96 ERA and 105 strikeouts in 2018.

Those two picks were compensation for the free-agent signings of Lorenzo Cain and Eric Hosmer. The Royals then got a pick (40th overall) in the Competitive Balance Round A that they used to select left-hander Kris Bubic of Stanford. Bubic went 8-1 with a 2.62 ERA and 101 strikeouts this season.

The Royals used their fifth and last pick of the day -- the 58th overall -- on right-hander Jonathan Bowlan of the University of Memphis. Bowlan struck out 104 batters in 85 innings in 2018.

 


---
---