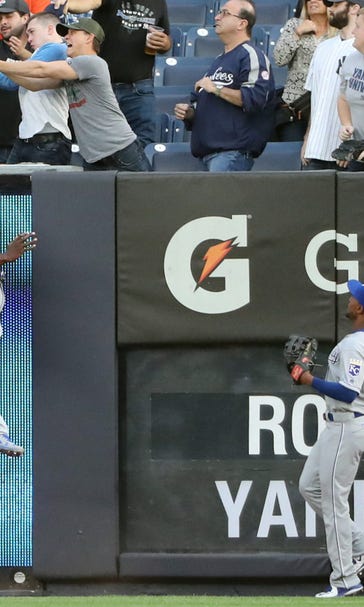 Royals lose 6-3 to Yankees in home run extravaganza
May 9, 2016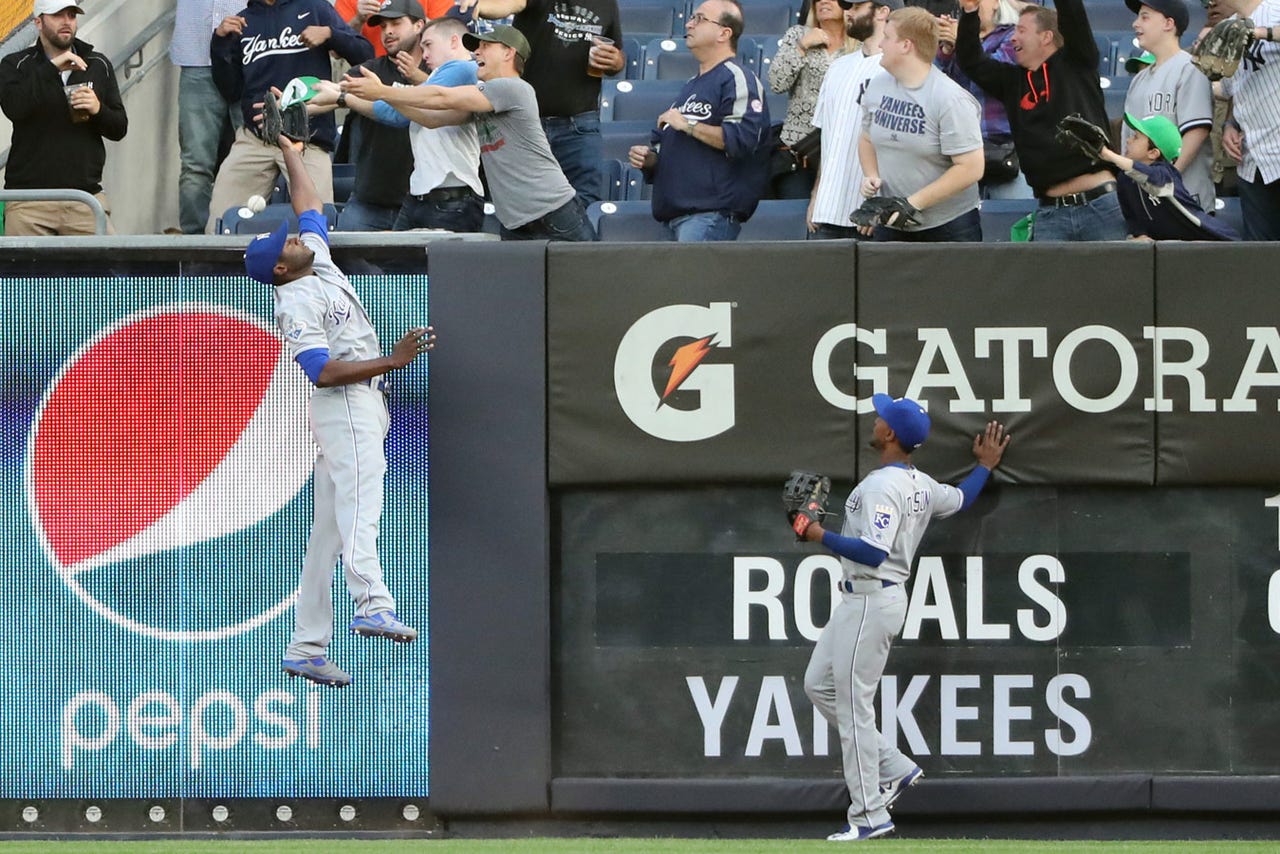 NEW YORK -- A dejected Chris Young sat on the bench and stared straight ahead, his eyes glazed over when he wasn't wiping his face with a towel.
Never mind getting outs and going deep in the game. Young is having a hard enough time just keeping the ball in the park.
Carlos Beltran hit two of New York's five solo homers in the first three innings off an ineffective Young, and Aroldis Chapman allowed a run in his Yankees debut before closing out a 6-3 victory over the slumping Kansas City Royals on Monday night.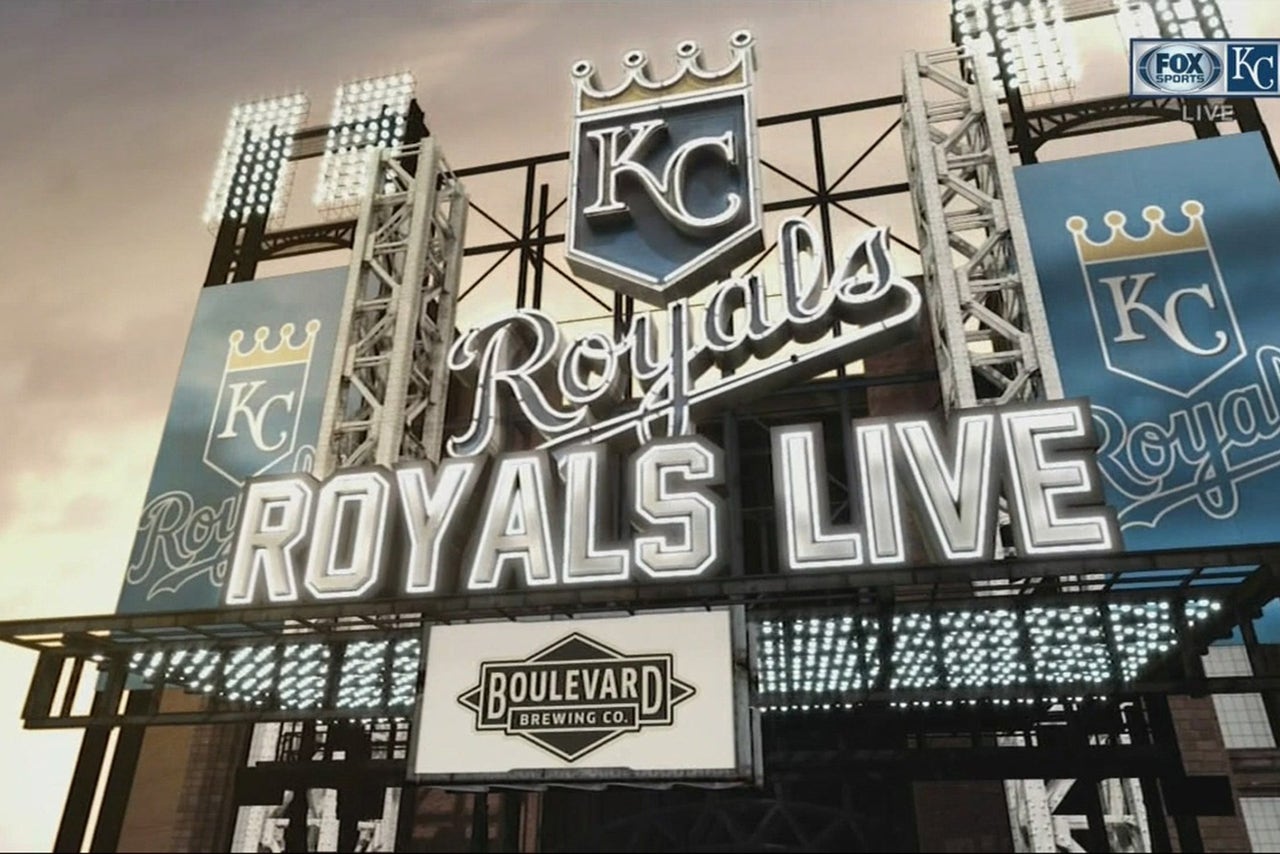 Watch the Royals Live pregame and postgame shows before and after every Kansas City Royals game on FOX Sports Kansas City.

"It's a horrible feeling, feeling like you're letting a team down and not even giving them a chance," said the 6-foot-10 Young, who turns 37 this month. "The life on the ball isn't there for whatever reason. I don't know why. I don't know if it's mechanical. It's weird because the velocity's better than it was last year but the life is not and I've got to figure that out."
Young (1-5) lasted only 2 2/3 innings against a Yankees lineup missing three injured regulars. He has given up 13 long balls in seven starts covering 32 1/3 innings this season, including nine in his last three outings.
The career-high five home runs allowed by Young equaled the franchise record set by Sean O'Sullivan at Texas on May 28, 2011. It was Young's shortest start since getting only two outs in Oakland on Sept. 1, 2014.
"I don't have any room for error. If I miss a spot it's getting hit and it's getting hit hard and that's what happened tonight," he said.
Brian McCann, Brett Gardner and Aaron Hicks also went deep to help New York win the opener of a four-game set against the defending World Series champions.
Alex Gordon and Eric Hosmer homered for the Royals (15-16), who have lost 10 of 13. They fell under .500 for the first time since they were 49-50 on July 22, 2014.
"We didn't really deal with anything like this last year and I think this will be a good test for us to see what we're made of," Hosmer said.
Ivan Nova gave the last-place Yankees (12-18) a solid effort in his first start of the season, pitching in place of injured lefty CC Sabathia. Nova was pulled after 81 pitches -- one out short of qualifying for a win -- but New York's fortified bullpen held Kansas City at bay.
"Maybe this gets us going," manager Joe Girardi said.
Chapman, a four-time All-Star with a fastball that often exceeds 100 mph, was eligible to pitch for the first time with the Yankees after serving a 29-game suspension under baseball's new domestic violence policy. The left-hander from Cuba was obtained from Cincinnati for four prospects in December.
He entered to a warm ovation in a non-save situation with a 6-2 lead in the ninth and drew gasps from the crowd by firing his first four pitches 100-101 mph. Chapman struck out his first two batters before pinch-hitter Paulo Orlando doubled to deep center field and scored on a sharp single by Alcides Escobar.
Lorenzo Cain bounced back to the mound for the final out.
Kirby Yates (2-0) preserved a 5-1 lead in the sixth and pitched a perfect seventh with the help of some fine fielding by New York. Phil Coke, called up Friday from Triple-A, retired Hosmer on a deep fly with runners at the corners to end the fifth.
ROAD WOES
The best road team in the majors over the past three seasons, Kansas City has dropped 10 of its last 12 away from home. Young is 0-4 with a 9.72 ERA in four starts away from spacious Kauffman Stadium.
TRAINER'S ROOM
Royals: With 3B Mike Moustakas (broken left thumb) on the 15-day disabled list, rookie Cheslor Cuthbert made his third straight start at the hot corner since being recalled from Triple-A Omaha.
Yankees: 2B Starlin Castro was given his first day off this season after tweaking his lower back Sunday night. He was available off the bench. ... CF Jacoby Ellsbury (hip) missed his third consecutive game and isn't expected to play Tuesday, either. "Hopefully, shortly after that," manager Joe Girardi said.
UP NEXT
Royals: RHP Kris Medlen (1-3, 6.85 ERA) pitches Tuesday night, hoping to rebound from perhaps the worst start of his career as he tries to avoid his first four-game losing streak. Medlen lasted only two-plus innings in a 13-2 loss to Washington, when the first six batters he faced all scored and he didn't manage an out until his 38th pitch. He has faced the Yankees four times, all in relief, but not since 2012 with Atlanta.
Yankees: RHP Masahiro Tanaka (1-0, 2.29 ERA) has not yielded more than two earned runs in any of his six starts this season. He's taken a shutout into at least the seventh inning in each of the past two.
---
---