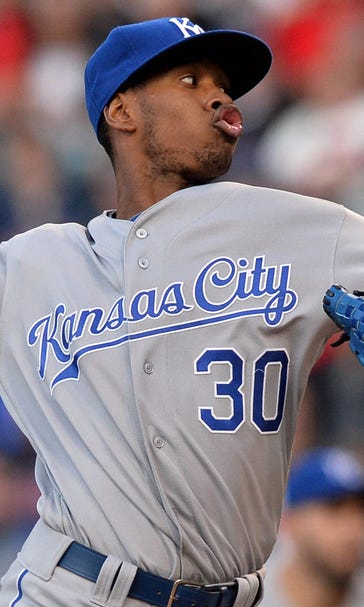 Royals look to Ventura for a much-needed quality start
May 11, 2016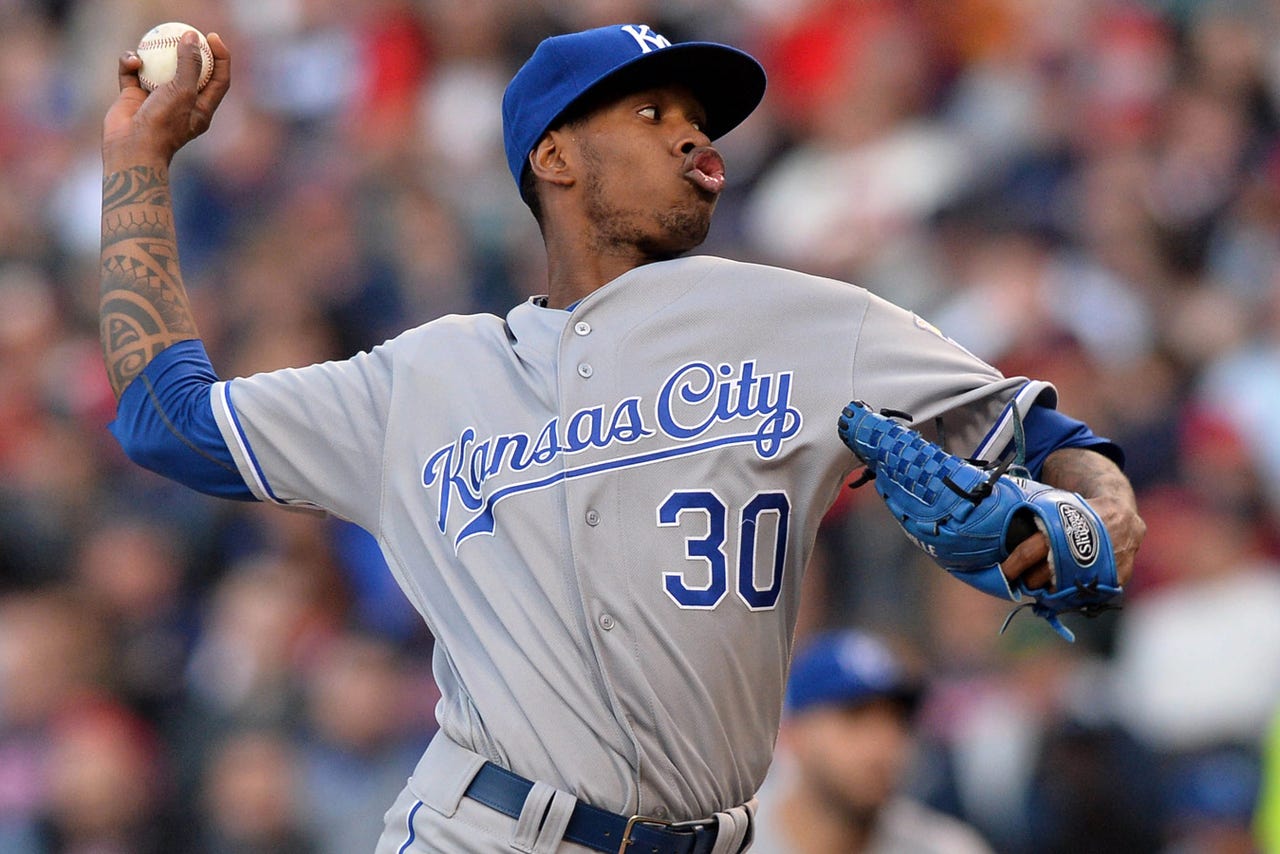 All of a sudden, the New York Yankees have remembered how to hit.
The Yankees appear to have put their deep early-season struggles at the plate behind them, and they'll face a scuffling Kansas City Royals starter when they go for a third straight win Wednesday night.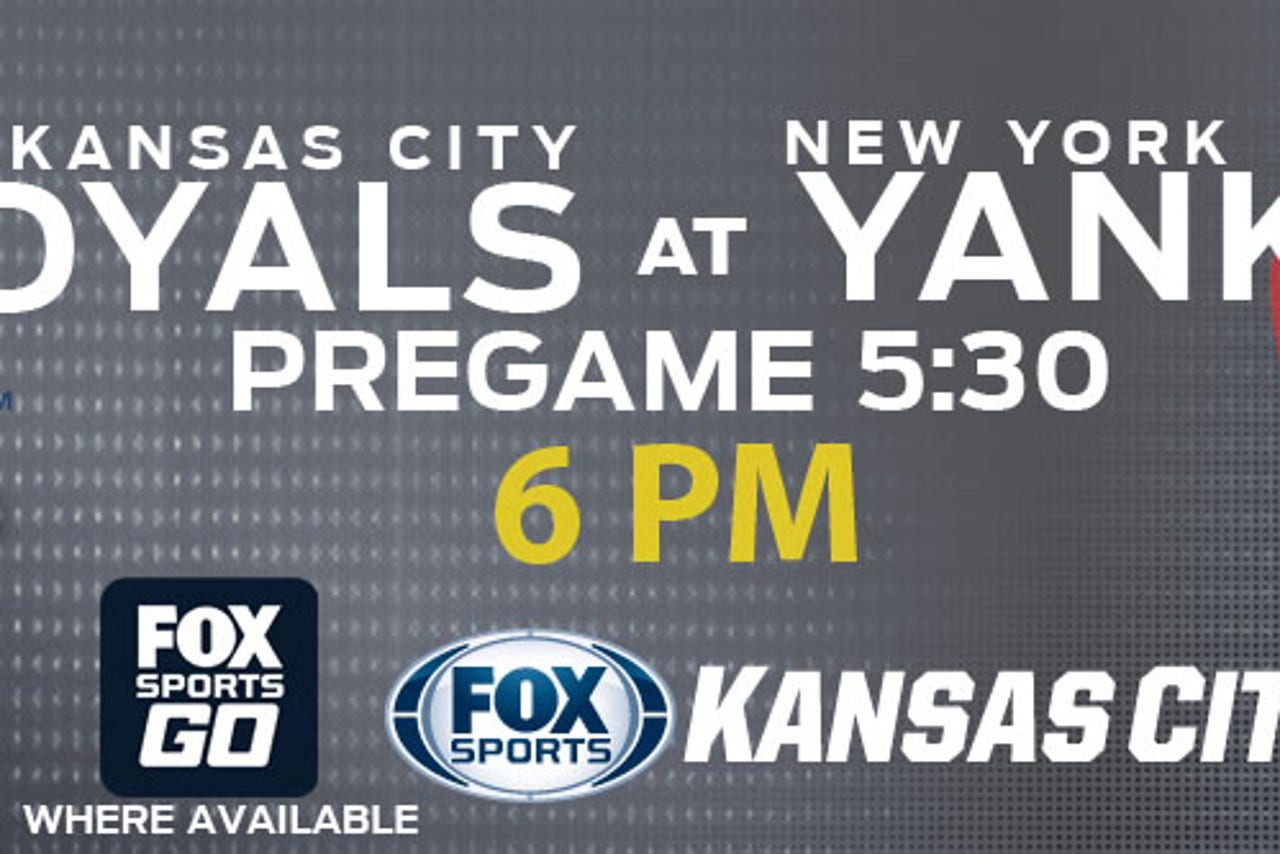 New York (13-18) has scored six or more runs five times in the last nine games after reaching that mark four times in the first 22. It's won five of seven after pounding out a 10-7 victory over the Royals on Tuesday.
The Yankees hit double digits in runs for the second time this season and had 13 hits to overcome three home runs and a career-high-tying five RBIs from Lorenzo Cain.
"We would have lost 7-0 a couple of weeks ago," said outfielder Brett Gardner, who doubled home the tiebreaking run off Kelvin Herrera in a three-run eighth inning.
New York trailed 2-1, 3-2 and 6-5.
"This is the first time that we've battled back through a game a couple different times," said catcher Brian McCann, who added a two-run double in the eighth. "Guys had some quality at-bats and huge moments, and we really haven't done that all year."
Watch the Royals Live pregame and postgame shows before and after every Kansas City Royals game on FOX Sports Kansas City.

Aroldis Chapman made his second straight high-velocity appearance for the Yankees and recorded his first save of the season.
Now New York will take a crack at Yordano Ventura (2-2, 4.65 ERA), who has given up five runs in four innings in each of his last two starts, walking 11 in that span -- with both games coming on the road. He went 2-0 with a 2.35 ERA in his first four starts -- all Kansas City victories.
"Things just aren't coming out the way they should," Ventura told the team's official website about his release point after his last outing, a 7-1 loss to Cleveland on Friday. "There's nothing I can do but to get together with (pitching coach) Dave (Eiland) and get back to work."
The right-hander beat the Yankees 2-0 with six innings of three-hit ball in the Bronx on Sept. 7, 2014, in his only appearance against New York.
Kansas City desperately needs a strong start from Ventura. The Royals (15-17) have dropped three in a row and 11 of 14, with the rotation posting a 10.23 ERA in the past six games.
The club is 2-11 in its last 13 games on the road.
"We're just not getting many breaks right now, but you make your own breaks," manager Ned Yost said. "Not anything good happening for us for the most part."
After Masahiro Tanaka was roughed up Tuesday, Michael Pineda (1-3, 5.73 ERA) looks to get the Yankees' rotation back on track with another solid outing. The right-hander has given up two earned runs in four of his last five starts, though he's 0-3 in that span.
Pineda, who went six innings in a 3-2 win over Boston on Friday, pitched 6 2/3 innings of one-run ball to beat the Royals 4-2 at home on May 27, 2015. He's given up one earned run in 13 2/3 innings over two starts against Kansas City at Yankee Stadium.
Cain has raised his average 70 points in his last 12 games since it fell to .200 on April 25.
"I had a good night," Cain said, "but at the end of the day, we lost."
New York first baseman Mark Teixeira was out of the starting lineup because of neck spasms and his status for Wednesday is uncertain.
---
---