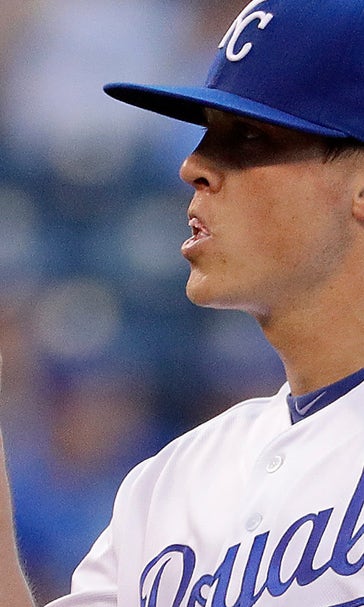 Royals hope to carry momentum of comeback into finale with Nats
May 4, 2016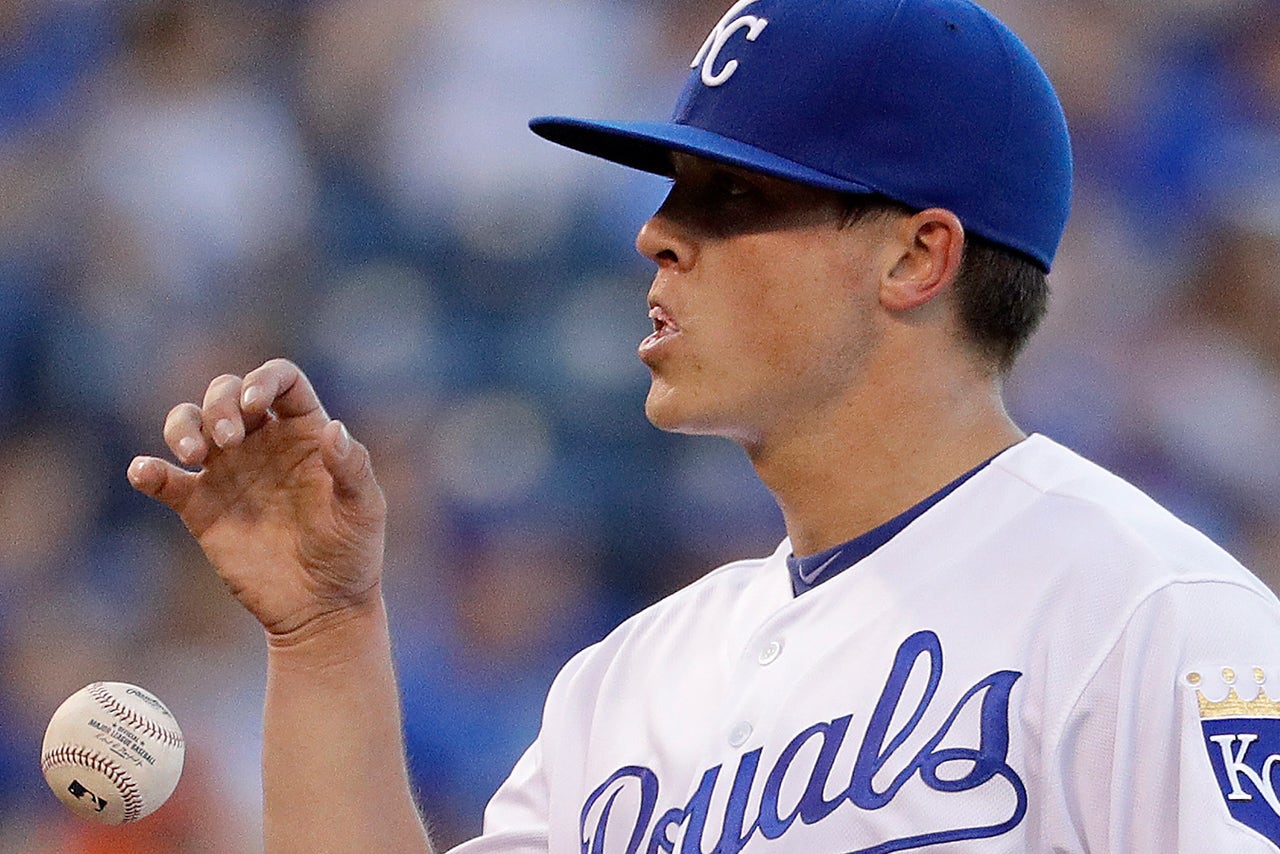 Stephen Strasburg may have learned more about himself from his first rocky beginning to a start then he did when he was mowing opposing hitters down from the get-go.
It's pretty common knowledge to the rest of baseball that the Washington Nationals' one-time phenom had it all working in April, and he'll try to continue a pattern of becoming stronger as the game wears on in Wednesday's road finale against the Kansas City Royals.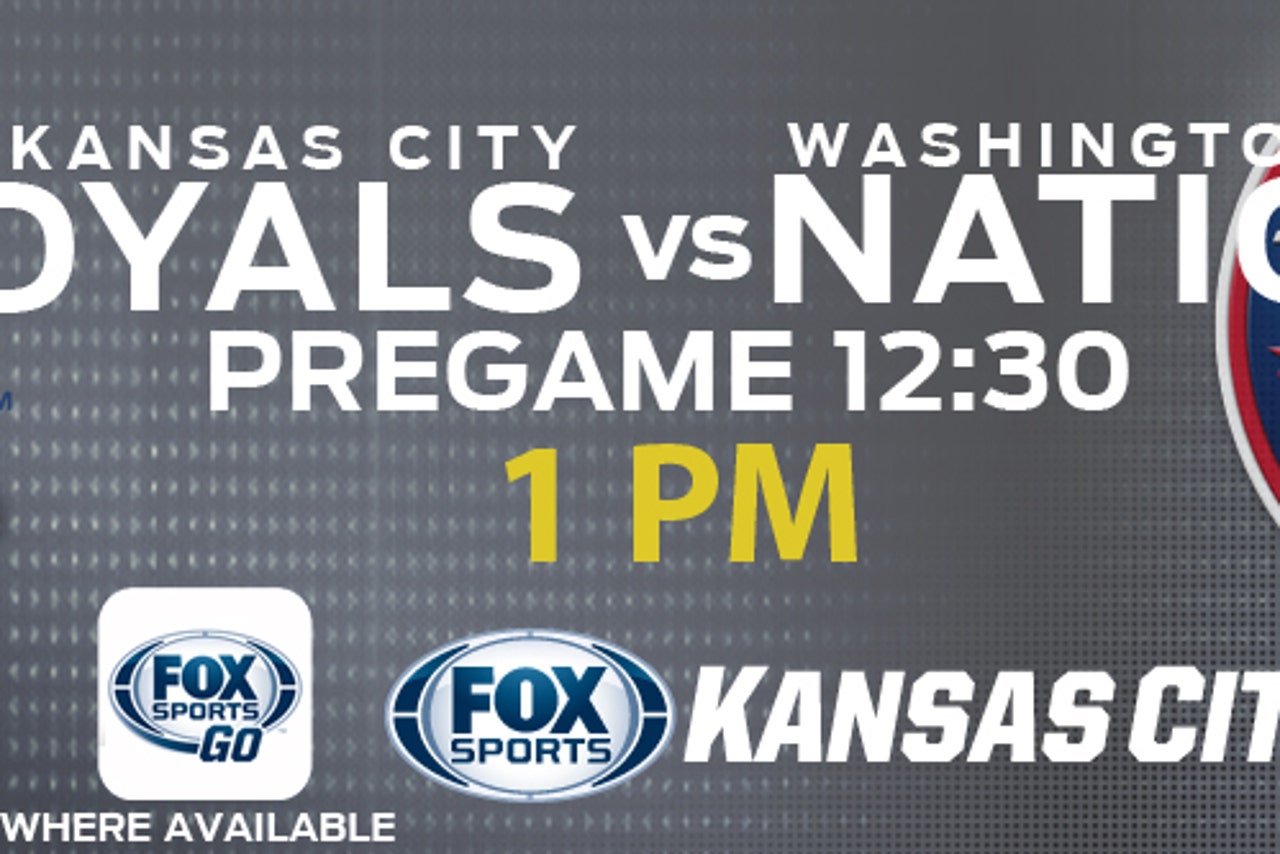 Strasburg (4-0, 2.25 ERA) had only one rough inning in his first four starts before giving up a pair of first-inning runs and four hits to St. Louis on Friday in the opener of the Nationals' 10-game road trip. The Cardinals got only four more hits through the next six innings as Washington (18-8) won 5-4.
Opponents are hitting just .179 off the right-hander past the fourth inning.
"Yeah, I think it just comes with experience and maturing," Strasburg said. "It's easy to kind of hit the panic button after a couple runs early and stuff. But that's not how I want to go about it. If it's not my day, it's not my day -- but I'm going to fight until the very end."
Strasburg's changeup, which opponents hit at a .260 clip a year ago, has been devastating with just a .033 batting average against. But Mike Matheny may have provided a scouting report for the Cardinals' cross-state rivals to keep an eye on a different pitch.
"It looked like a different break to his slider in the middle innings," Matheny told MLB's official website of the hybrid cutter Strasburg has been trying out. "Guys were having a tough time picking it up. Good pitchers do that. They make the adjustments, figure out what they have to do a little bit differently."
Watch the Royals Live pregame and postgame shows before and after every Kansas City Royals game on FOX Sports Kansas City.

The Royals (14-12) came into Tuesday's game wanting to change up a number of things at the plate after getting shut out in three of their previous four games and totaling 11 runs in a 1-6 stretch. It looked like another loss was on the horizon, but Kansas City rallied with three runs in the ninth off Jonathan Papelbon to beat the Nationals 7-6.
"Those are the kinds of wins that help you get going. It's been a rough week for us," Royals manager Ned Yost said. "These guys have the character that they'll keep fighting."
It's only the third time this season Washington allowed more than five runs.
"I don't know what to say," Nationals manager Dusty Baker said after watching Kansas City improve to 9-4 at home. "Their speed got us. That's what they do. That's what they do in this ballpark. They certainly know how to come back. I've seen them come back many, many times. Boy, that's real tough."
Kris Medlen (1-2, 4.87) won't find a start against the Nationals unusual after spending five years in Atlanta, but his latest outing certainly qualified as atypical. The right-hander surrendered only one hit -- a solo homer -- at Seattle on Friday, but five walks limited him to 5 1/3 innings in a 1-0 loss to Felix Hernandez.
"He did a nice job," Yost said. "He had a really good changeup tonight and was using it to his advantage. I thought he pitched great."
Medlen has a 2.16 ERA on the road and has allowed nine hits in 16 2/3 innings, the same total he surrendered in 3 2/3 innings in his only home start. He had a 6.99 ERA in six appearances at Kauffman Stadium in 2015.
The Nationals are 4-1 on their trip despite Bryce Harper going 1 for 20 with 10 strikeouts.
---
---