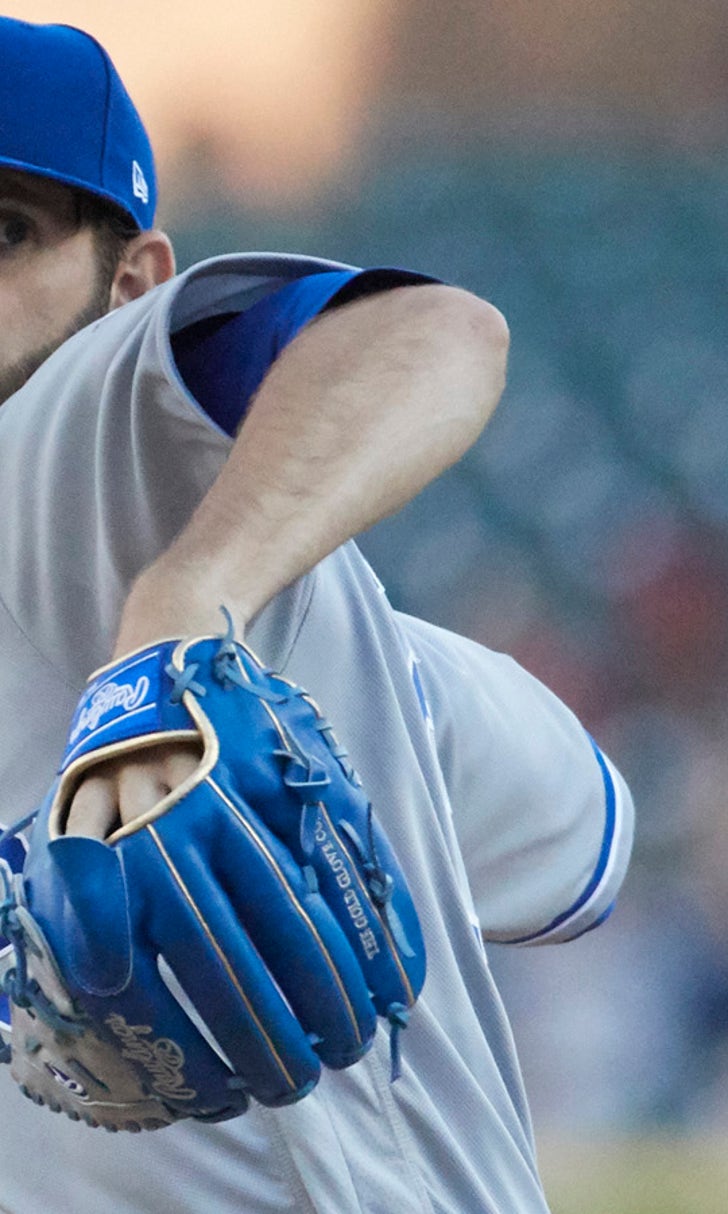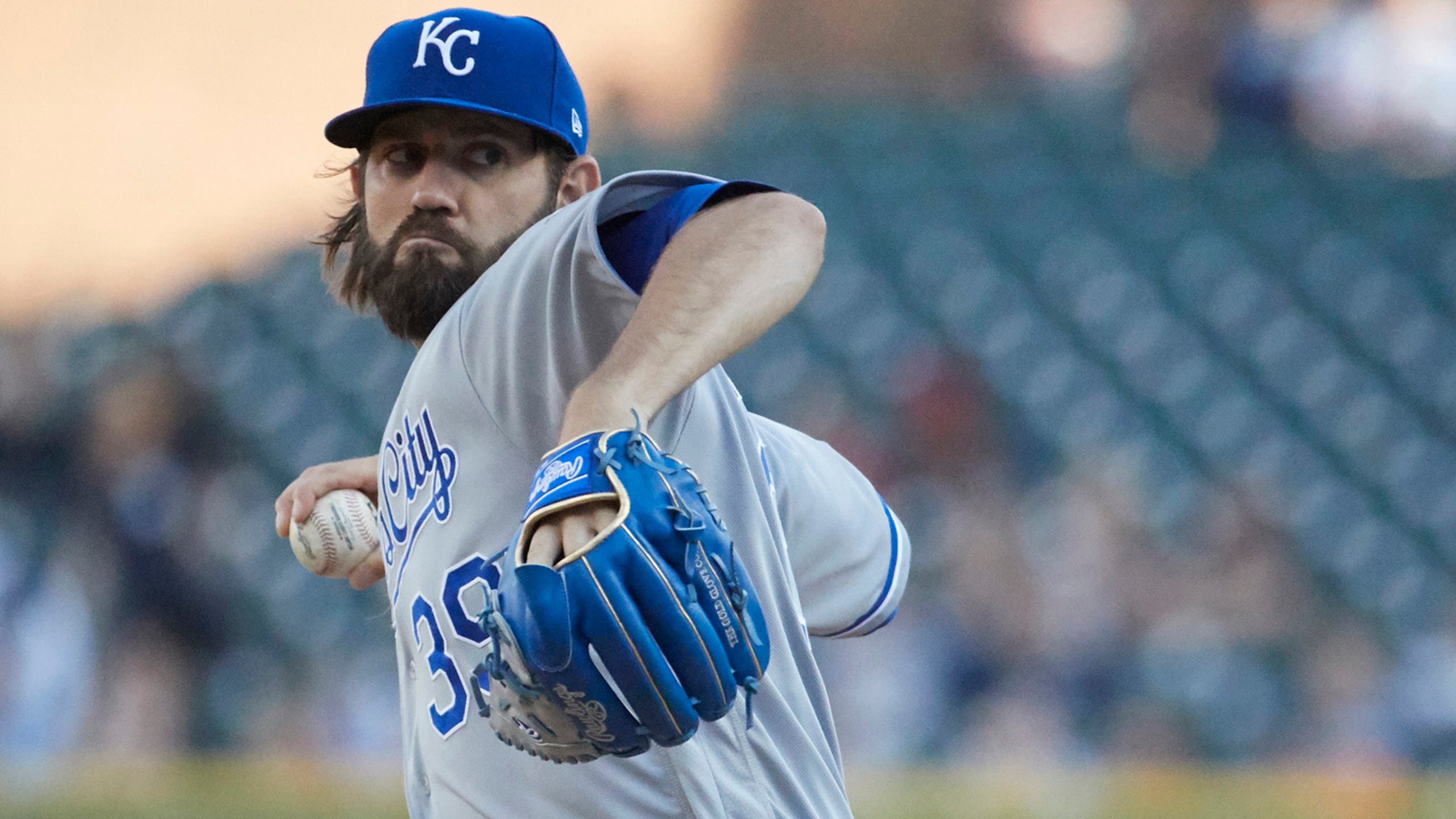 Royals, Hammel look to start new win streaks
July 30, 2017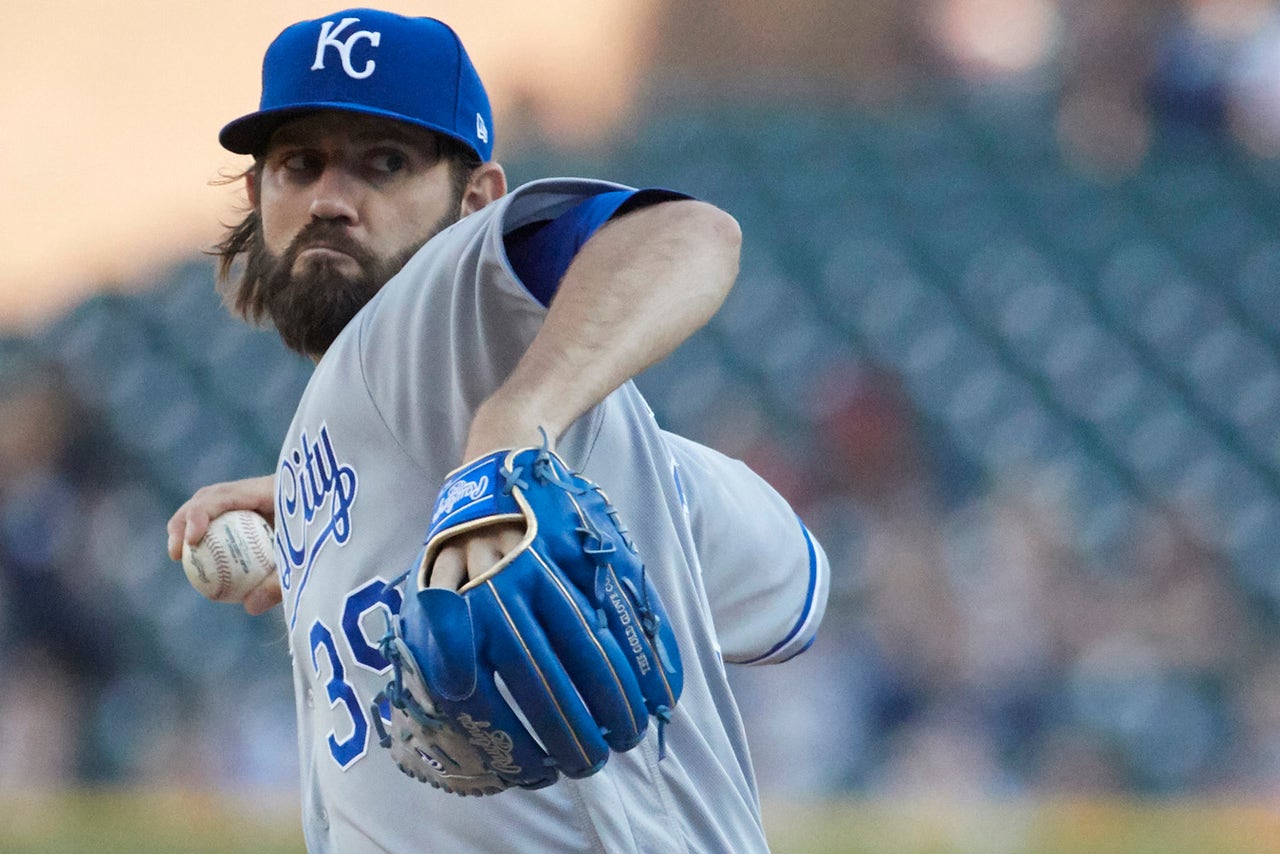 BOSTON -- His team is hot. Jason Hammel is not.

After the Kansas City Royals saw their nine-game winning streak snapped in Saturday's night's 10-inning loss to the Boston Red Sox, Hammel takes the mound for the Royals on Sunday for the series finale having gone winless in his last six starts.

Hammel (4-8, 4.81 ERA) hasn't been dreadful during the run (a 4.76 ERA) that followed his last win -- over the Red Sox -- on June 19 in Kansas City, but he is stuck on four wins for the season.

On Sunday, he faces Drew Pomeranz, one of the pleasant surprises in Boston's season. Pomeranz is seeking his 11th win of the year, which would match his career high set last year.

Hammel won 15 games in the regular season last year and then didn't pitch in the postseason run that ended the Chicago Cubs' championship drought in 2016. He signed a contract worth $16 million for two years, plus a mutual option for a third year.

Hammel was encouraged by his last outing -- 5 2/3 innings, five hits, three runs and one walk in a game at Detroit won by the Tigers in 12 innings.

"Overall, great game," Hammel said afterward. "Probably best my sinker has ever been. Two-seamer was working in the zone, stayed aggressive. I was able to get deep."


 

The veteran is 2-3 with a 4.31 ERA in 14 career games (seven starts) against the Red Sox, going seven innings and allowing two runs against Boston in Kansas City in his last win.

Pomeranz has been consistent for the Red Sox. On a staff that dealt with David Price's elbow, Rick Porcello's 14 losses and Steven Wright being lost for the season early, Pomeranz is 10-4 with a 3.59 ERA.

He has won a career-best four straight decisions, pitching to a 2.60 ERA in the six starts covering the streak. The Red Sox have won nine of his last 12 starts.

He lasted just five innings in his last start, allowing three runs and four hits in five innings in a no-decision at Seattle on the recent road trip.

Pomeranz pitched 6 1/3 innings, allowing two runs and six hits, in a no-decision against the Royals on June 21 at Kansas City. The Royals won that game 6-4.

He will try to build on the momentum the struggling Red Sox might have built with Saturday night's crazy win.

"Any time you're in extra innings, wins can give you a boost," Red Sox manager John Farrell said. "And given the stretch of games that we've come through -- we lose a tough one in the 13th inning at Seattle ... we've had our fair share of games that have extended deep into the night. To win this, the seesaw battle that it was, take the lead, give it back, multiple times, this was a good win."

It raised Boston's record since the All-Star break to 7-9 and kept the Red Sox a half-game behind the surging New York Yankees in the AL East. It also dropped Kansas City three games behind the red-hot Cleveland Indians (nine straight wins) in the Central.

For the Red Sox, Hanley Ramirez is 7-for-16 (.438) with a home run, Dustin Pedroia 4-for-11 (.364) with a homer and newcomer Eduardo Nunez 4-for-13 (.308) lifetime against Hammel.

Current Red Sox are batting .301 against him, but Chris Young, who is not likely to start, is 7-for-29 (.241).

No Royals player has more than four at-bats against Pomeranz, who is 0-0 in two career appearances (one start) against Kansas City. Salvador Perez is 2-for-2 in his limited at-bats.
---
---