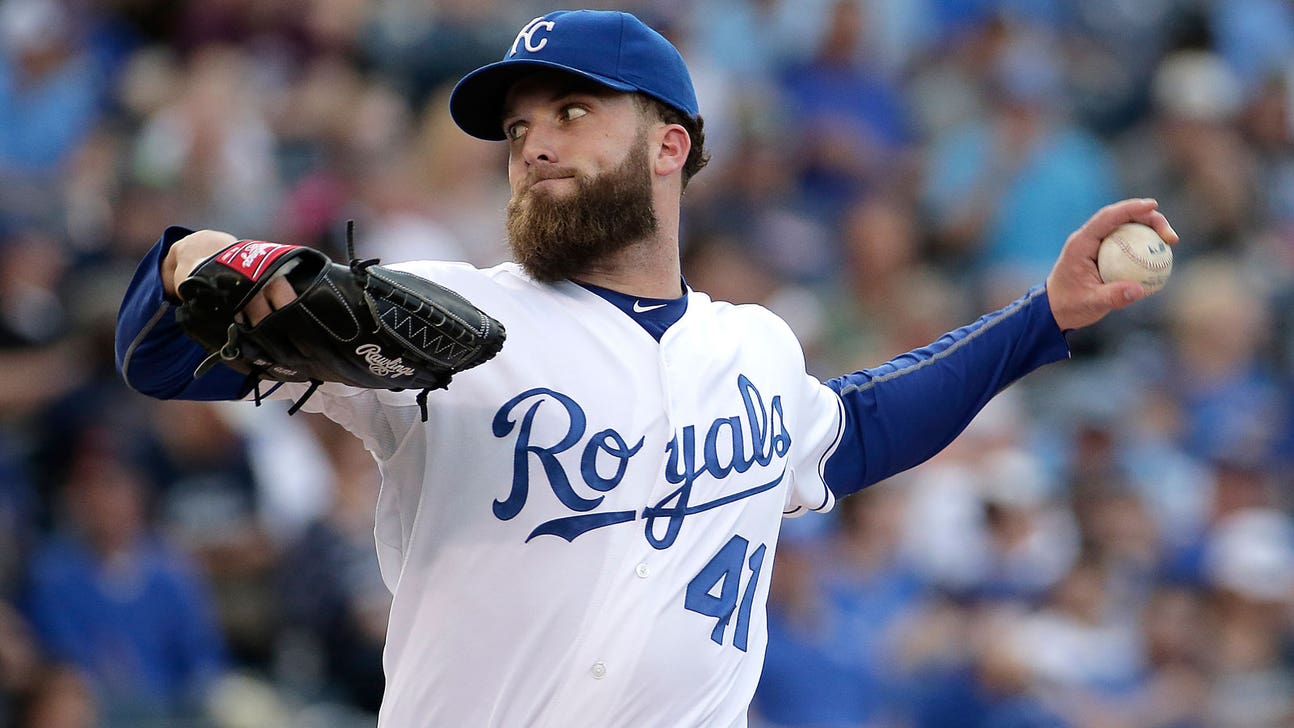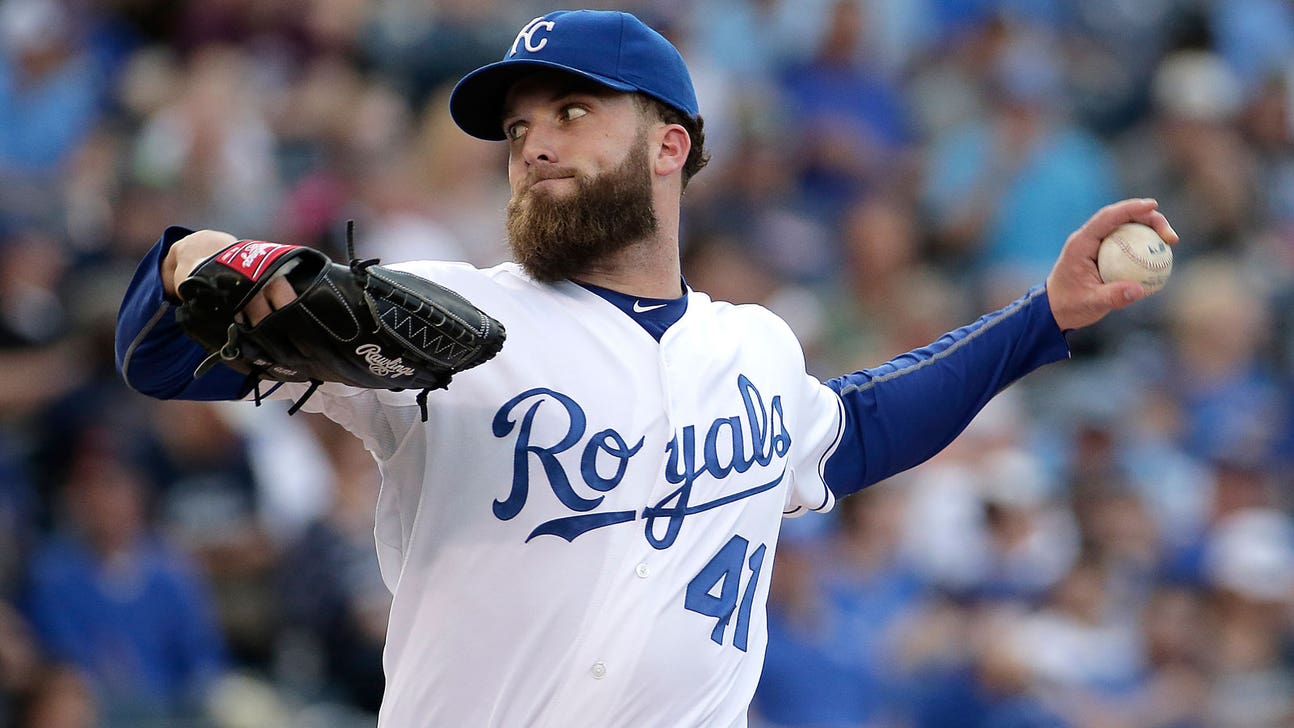 Royals' Duffy shaves the beard; Kratz gets in work in Omaha
Published
May. 29, 2015 3:00 p.m. ET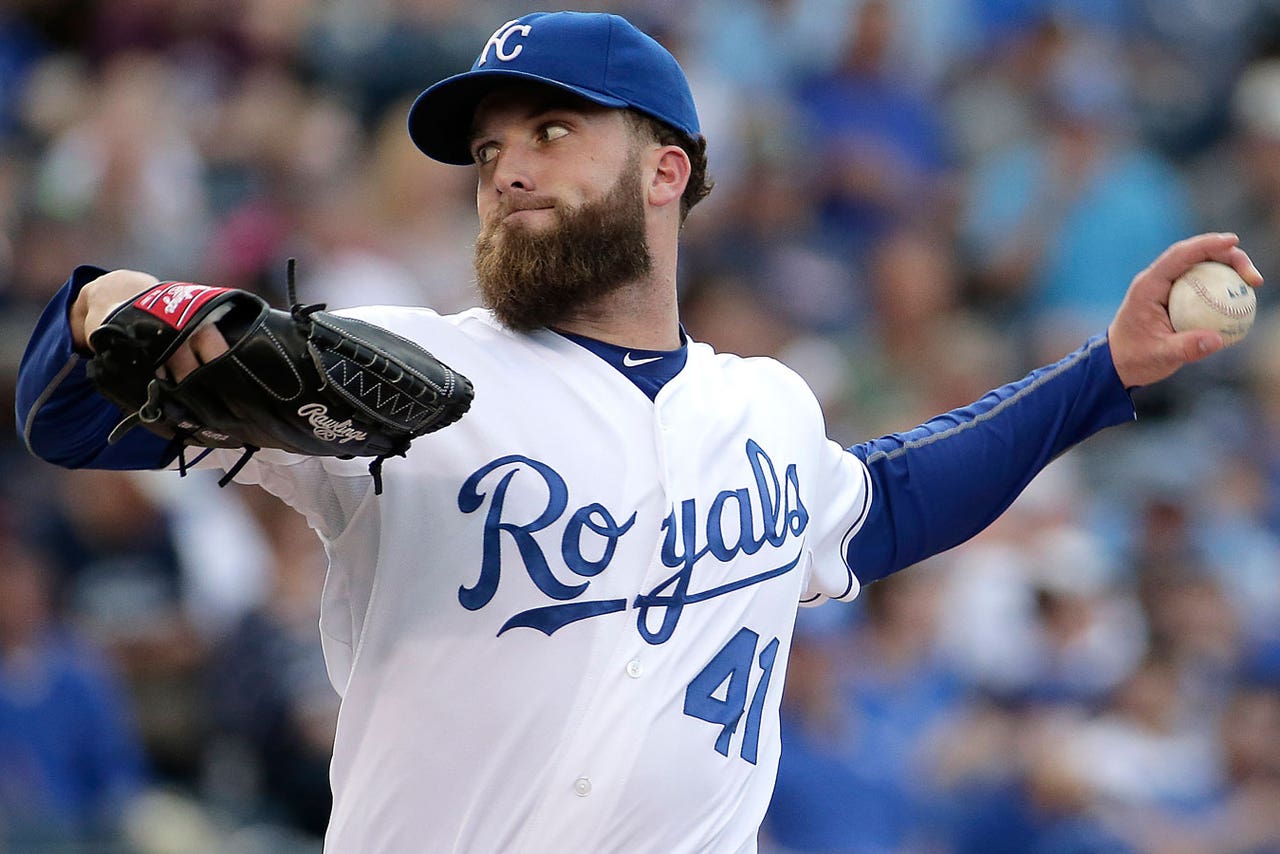 CHICAGO -- When Danny Duffy returns from the disabled list, it won't be the same Duffy the Royals put on the DL. He has shaved his beard.
Duffy, who had donned a beard since spring training, walked around the Royals' clubhouse at Wrigley Field beardless, saying he shaved it a couple of days ago. The left-hander is on the 15-day DL with left biceps tendinitis and has lost his last three starts, posting a 13.03 ERA across a combined 9 2/3 innings.
When asked if there was a particular reason behind shaving, Duffy shook his head and said, "Just shaved."
Duffy threw a 20-25 pitch bullpen session prior to Friday's game in Chicago. It was the first time Duffy threw off a mound since feeling shoulder stiffness last week. He is eligible to come off the DL on June 1, but will likely take a rehab assignment before getting activated.
Kratz in Omaha
Royals manager Ned Yost said there was still no timetable on how long backup catcher Erik Kratz would be in Triple A Omaha on a rehab assignment. Kratz was placed on the 15-day DL with plantar fasciitis and has played seven games for the Storm Chasers.
"Right now, it's a benefit to him to get at-bats," Yost said. "He can come up here and sit or he can get at-bats down there, which he hasn't had all spring. He's still playing every day and getting valuable at-bats."
Kratz has gone 5 for 28 (.179) with a home run and a double with Omaha. When Kratz does come back, Kansas City will have to choose between him and current backup Drew Butera. Both are out of options, meaning the club would risk exposing one of them to waivers.
You can follow Matthew DeFranks on Twitter at @MDeFranks or email him at matthew.defranks@gmail.com.
---