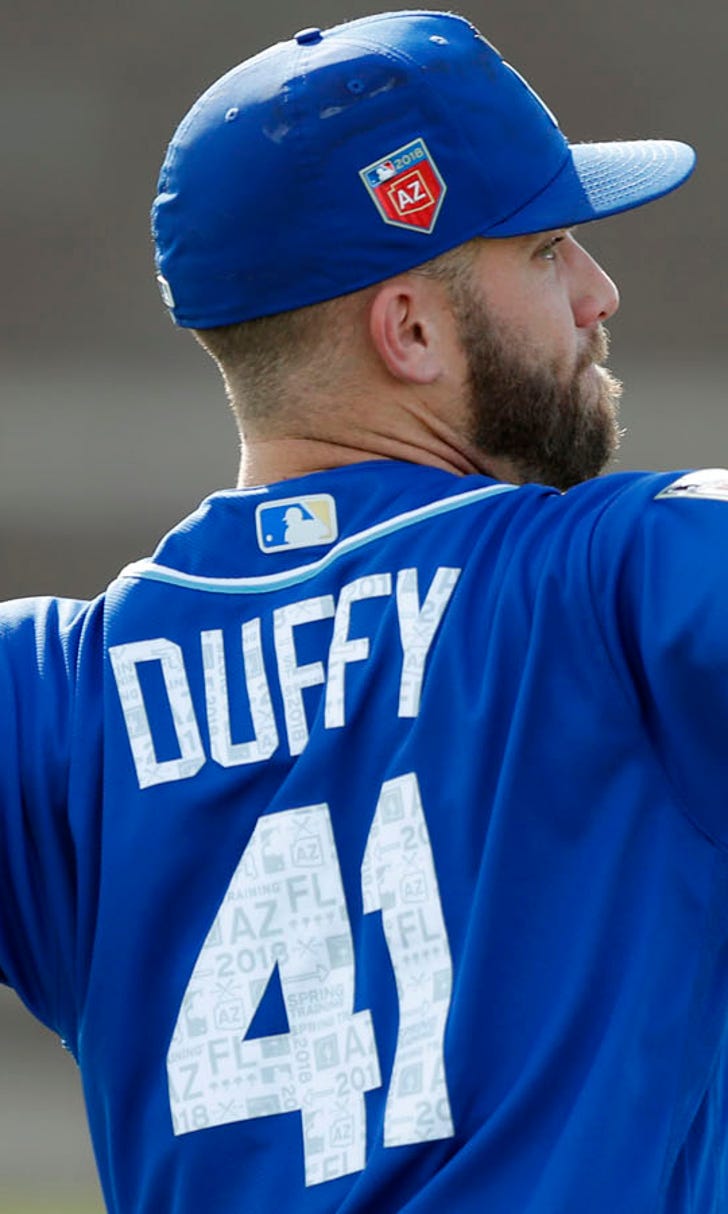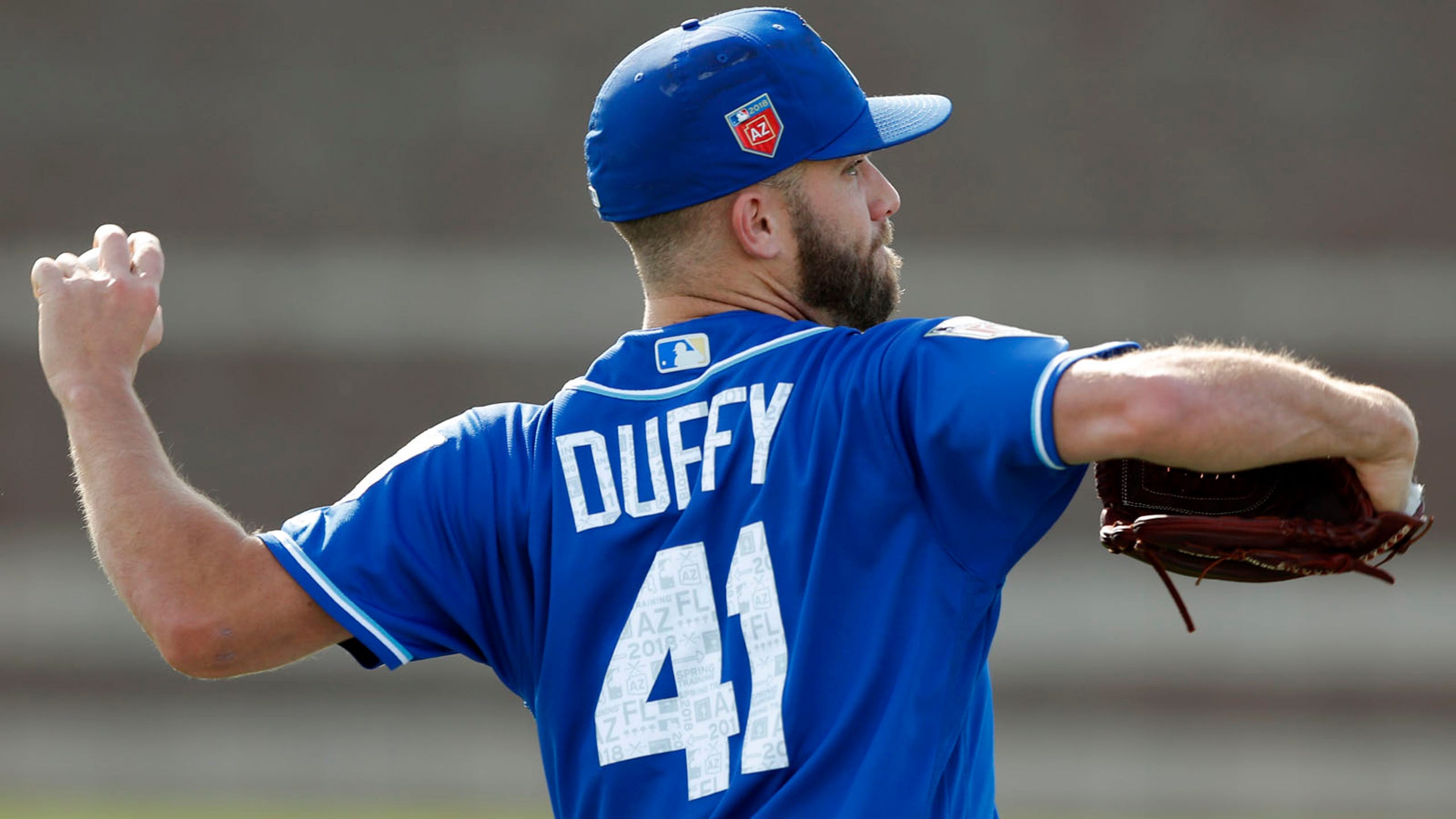 Royals' Duffy ready to hit the reset button after whirlwind 2017 season
February 17, 2018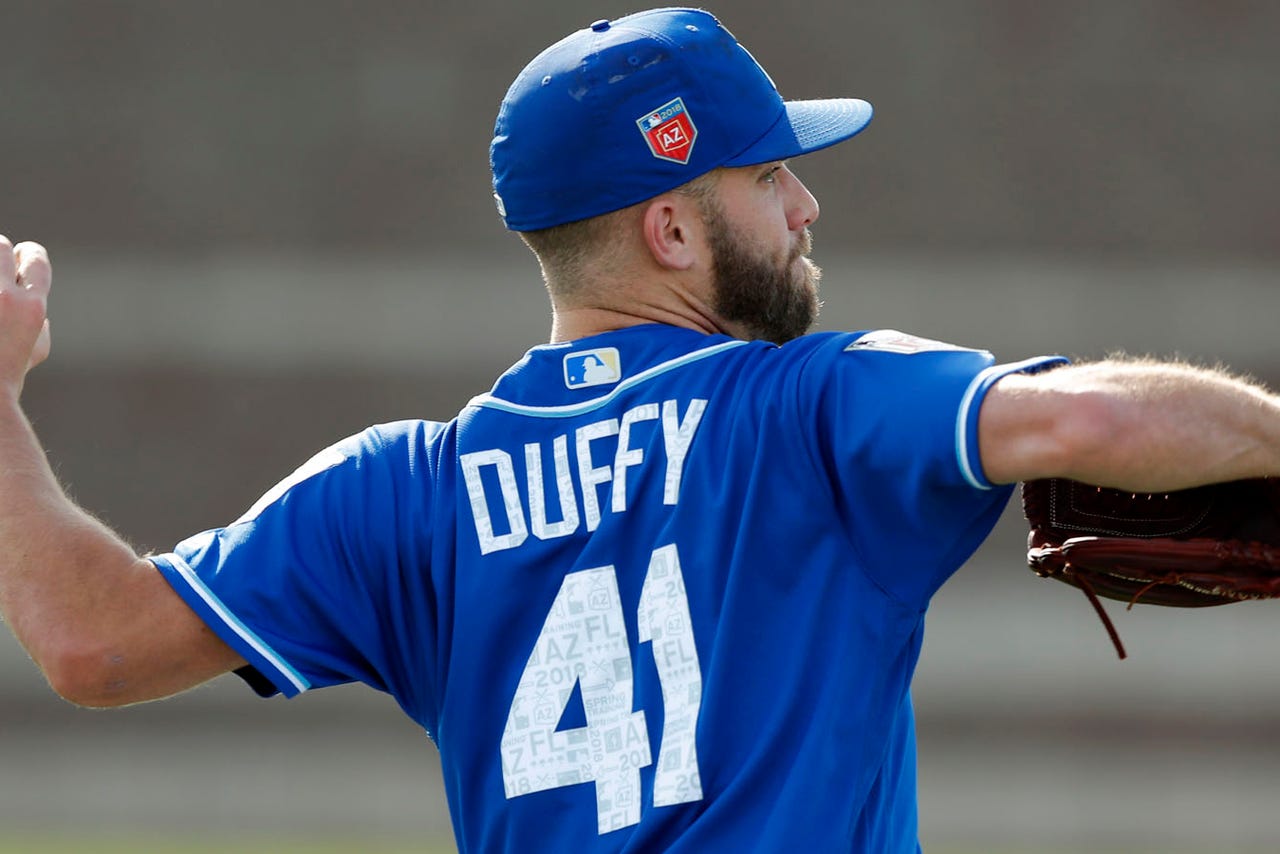 SURPRISE, Ariz. -- Danny Duffy is not much of a hitter, possessing a .125 lifetime batting average. But the Royals pitcher acknowledges that earlier in his career, he wanted to slug some teammates.

The lefty says the Kansas City clubhouse offered little guidance when he first came up.

"We had an extreme lack of leadership from the players' standpoint when I was younger," Duffy said Saturday. "I'm not afraid to say that. I got worn out by six dudes that were in the corner of the clubhouse that I had more time than them combined in the big leagues."

"Hindsight is 20-20. You wish you'd popped one of them in the mouth, seriously. I should have punched one in the throat when I had the opportunity because looking back that's not right," he said. "I'm not going to name these guys names' as much as I'd like to. They're probably out playing slow-pitch softball right now. But I tell you what, everything comes around. We now have dudes in the clubhouse that can lead by example and try to lead the right way."

The 29-year-old Duffy has taken 22-year-old left-hander Richard Lovelady, who's in his first big league camp, under his wing.

Duffy had a tumultuous 2017 on and off the field. He signed a five-year, $65 million contract in January, was the Royals' Opening Day starter, went on the disabled list twice with oblique and elbow injuries, was arrested in August on a driving under the influence charge, had elbow surgery after the season and had to evacuate his Santa Barbara, California, home in December because of wildfires.



"The gamut of life," Duffy said. "Anything there is in life, I was pretty much able to achieve it last year. I'm looking forward to getting back out there and just getting back to the game and making a positive impact."

"Everybody has flaws. Everybody had things happen in their life they wish didn't. Once I hit the bottom floor there was no way to go but up. I'm excited to erase and re-record," he said.

Duffy pleaded guilty last month in Overland Park, Kansas, to the DUI charges. He wants teammates to be able to approach him about that and to be a role model for kids.

"What I put myself through in regards to the thing that happened in August last year, I don't want to see any of these kids put anybody else's life in danger like I did," Duffy said. "I'm looking forward to really setting out to being the last Royal to have that happen, too. That's my ultimate goal."

Duffy had chips removed from his throwing elbow in October.

"I forgot what it felt like to feel good in the elbow," Duffy said. "I had those loose bodies for a long time. The fact they are out of there is pretty nice. I had full range of motion after two weeks."

Duffy was in his new home for 37 days when he got the call to evacuate because wildfires were approaching. He was out for 17 days.

"I'm really fortunate that my house is still standing," Duffy said. "It was an interesting situation, the fire coming in from 75 miles away and making it within 500 yards. It was the most impressive and terrifying thing I've ever seen. Everything kind of went south this offseason. We had an earthquake, too."

"It was really interesting because of the lack of control we had to the entire situation is humbling to say the least. It was incredibly sad to see the loss of life and property," he said.

Duffy tweeted out "bury me a Royal" after his name surfaced in trade rumors over the winter.

"I didn't sign back here to be dealt," Duffy said. "Right now, I'm here. I'm where I want to be. I want to stay here the rest of my career. Hopefully that will happen."

Duffy finished last season 9-10 with a 3.81 ERA in 24 starts. He is the leading candidate to be KC's Opening Day starter for the second straight year.

"I'm looking forward to getting back out there and getting a lot of things behind me," he said.


---
---