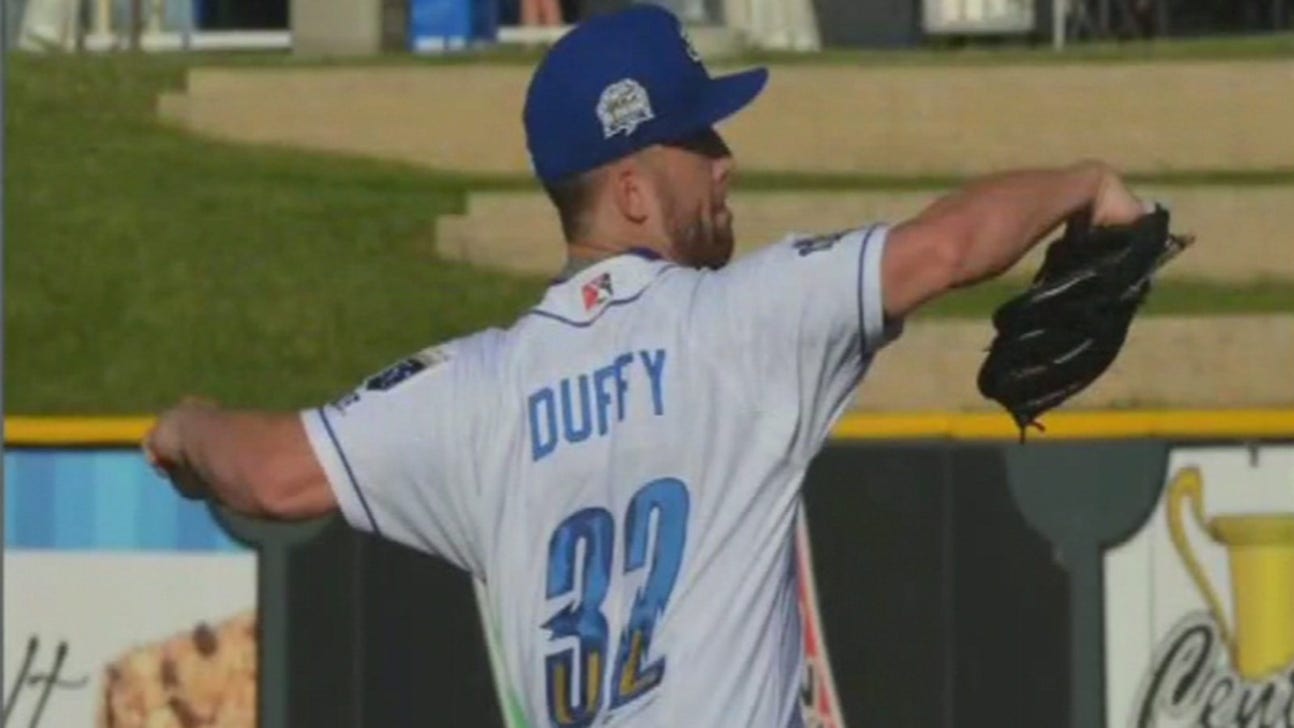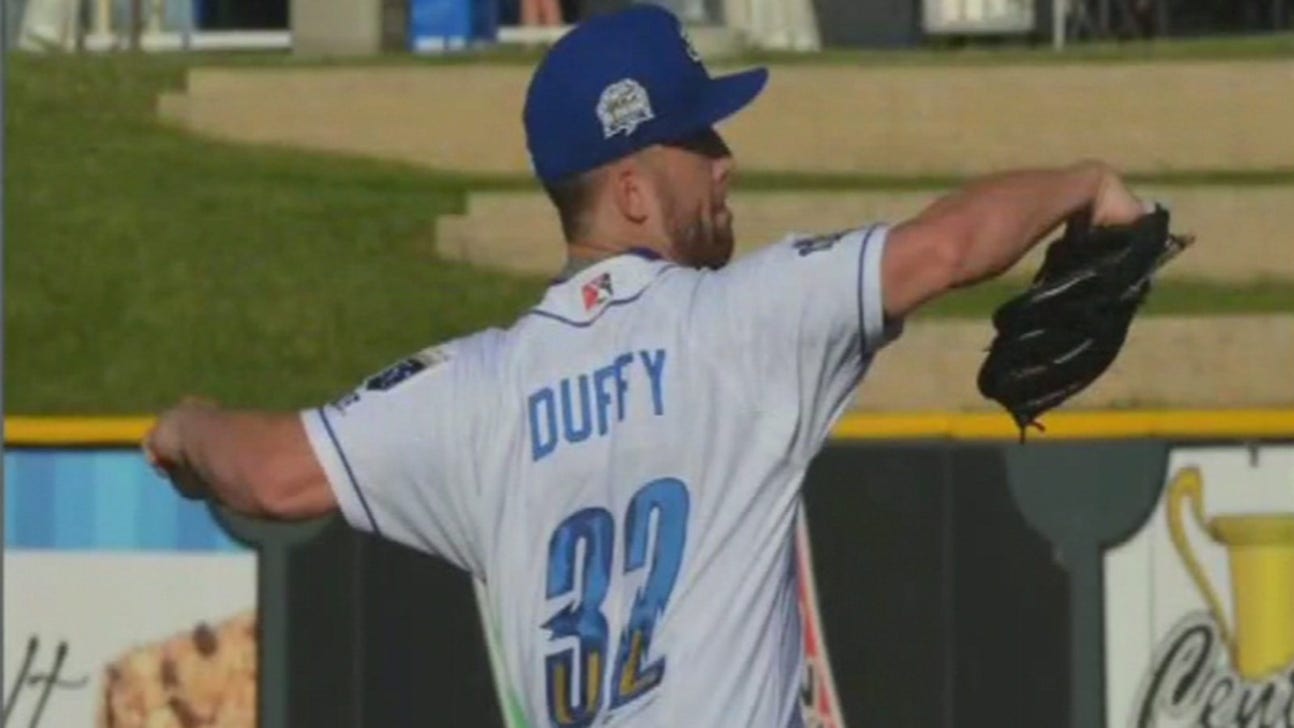 Royals' Duffy completes third rehab start with Triple A Omaha
Published
Jun. 17, 2015 4:00 p.m. ET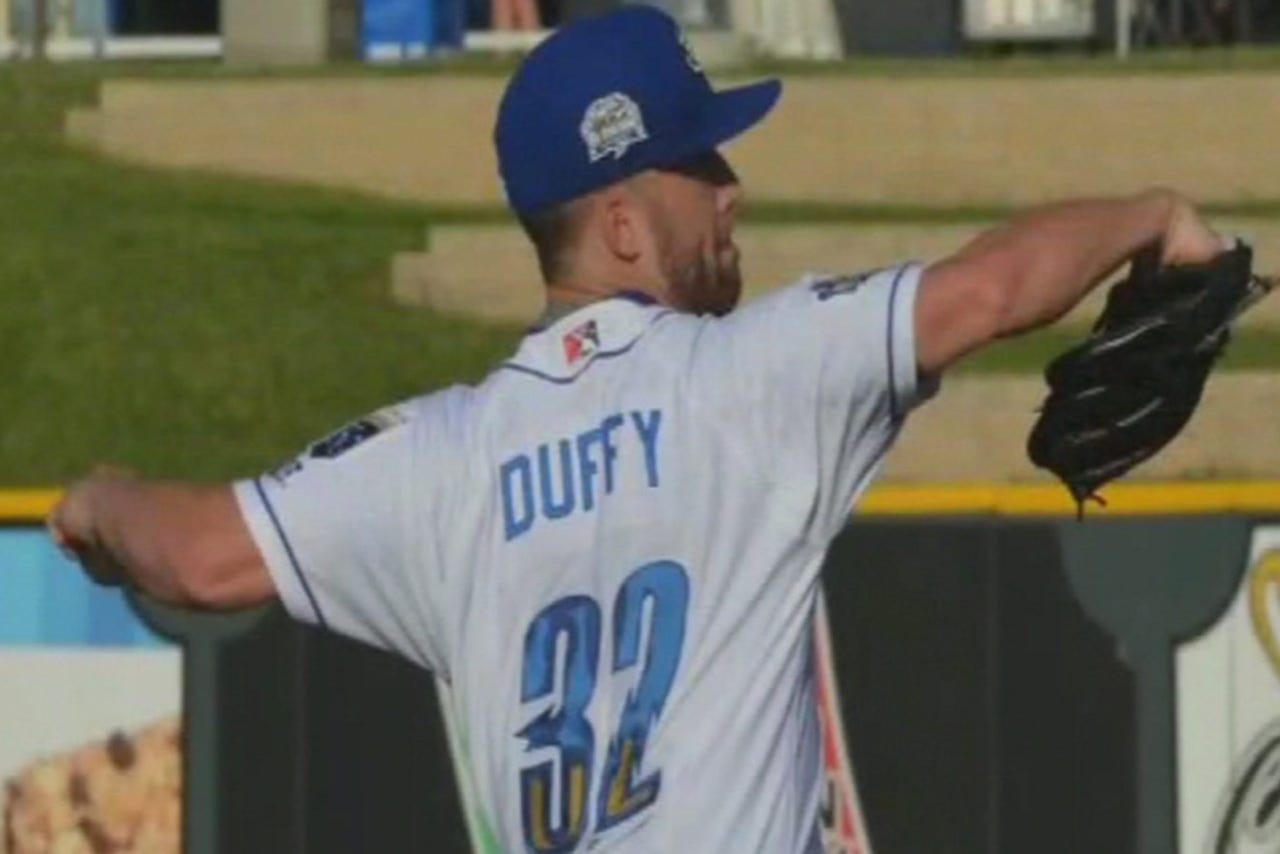 KANSAS CITY, Mo. -- Danny Duffy completed his third rehabilitation outing Wednesday afternoon for Triple A Omaha, going 3 2/3 innings and throwing 65 pitches.
The 65 pitches hit the target set for Duffy as he works his way back from shoulder stiffness and left biceps tendinitis. On Wednesday, he allowed two runs (one earned) on three hits while striking out six against Iowa.
Duffy should make two more starts with Omaha before rejoining the Royals after his pitch count has been stretched back to 100 pitches. He threw 49 pitches in four innings June 9 in his first rehab appearance. Duffy also started Sunday afternoon in New Orleans but was limited to just four pitches as the game was suspended.
Royals manager Ned Yost said Duffy would keep a normal schedule for his next two rehab starts, going every five games. That would map him out for appearances on June 23 and June 28.
Duffy's rehab stint can dip into early July if necessary, but the club had targeted his return for late June. With Jason Vargas on the disabled list and Yordano Ventura battling an arm injury, Kansas City could benefit from activating Duffy.
In his last three starts before hitting the DL, Duffy was shaky. He combined to complete just 9 2/3 innings, giving up 14 runs (13.03 ERA) on 15 hits and 10 walks (2.586 WHIP). Yost said the team would make space for Duffy in the rotation, although it is uncertain who would get bumped out.
Yost and Moore on the All-Star Game
With eight starters currently slated and an entire coaching staff traveling for the All-Star Game in July, the Royals will certainly have a sizable impact on the Midsummer Classic. Kansas City's effect on the game may not affect just the Royals.
With the All-Star Game deciding home-field advantage in the World Series and the fans voting on the starters, a national uproar has ensued surrounding the Royals. But Yost still thinks the exhibition should count for something.
"It should count," Yost said. "If it doesn't count, just play it in spring training like all those other games. They don't count, either. It should count. It should stand for something. I've got no issue with it. I think it's good."
Salvador Perez, Eric Hosmer, Omar Infante, Alcides Escobar, Mike Moustakas, Alex Gordon, Lorenzo Cain and Kendrys Morales are all penciled in as AL starters for the All-Star Game, regardless of their season stats. Moore said the conversation has been good for baseball.
"There's always been controversy, not controversy, but debate on who should star the All-Star Game, who's voted in, who's deserving," Moore said. "And that's what makes our game fun. It's debate. We all have our favorites. We all have our opinions."
Both Yost and Moore weren't certain if the voting would bend back toward others teams or not, but Yost did have a simple suggestion for fans complaining about the balloting.
"I keep telling them, every radio interview I do, vote, vote, vote, vote," Yost said. "Not only Royals fans -- Indians fans, Houston fans, Angels fans, vote. That's what it's there for. Get out and vote."
Yost also joked about managing a game with postseason implications, saying he was "scared to death" before cracking a smile.
Cain and Vargas updates
Lorenzo Cain said his back was still slightly stiff and sore on Wednesday, one day after banging it against the outfield wall in Milwaukee. Cain tweaked his back when he caught a third-inning flyball against the uncovered part of the fence that revealed a pole.
This is the second time this season Cain has hurt his back on defense, the first time coming in the first series of the year against the White Sox.
Jason Vargas (left flexor strain) had Wednesday off from throwing but will play catch tomorrow. He said the soreness after his last time playing catch was what he expected, but obviously not perfect. Vargas is unsure when he'll throw off a mound.
Medlen still on track
Right-hander Kris Medlen remains on schedule to return to the big-league club around the All-Star break, Moore said. Medlen is currently in extended spring training in Arizona but is expected to go out on a rehab assignment soon.
Medlen is recovering from his second Tommy John surgery. His role -- a starter or a reliever -- with Kansas City is uncertain, but he filled both slots during his time with the Atlanta Braves.
You can follow Matthew DeFranks on Twitter at @MDeFranks or email him at matthew.defranks@gmail.com.
---