Kansas City Royals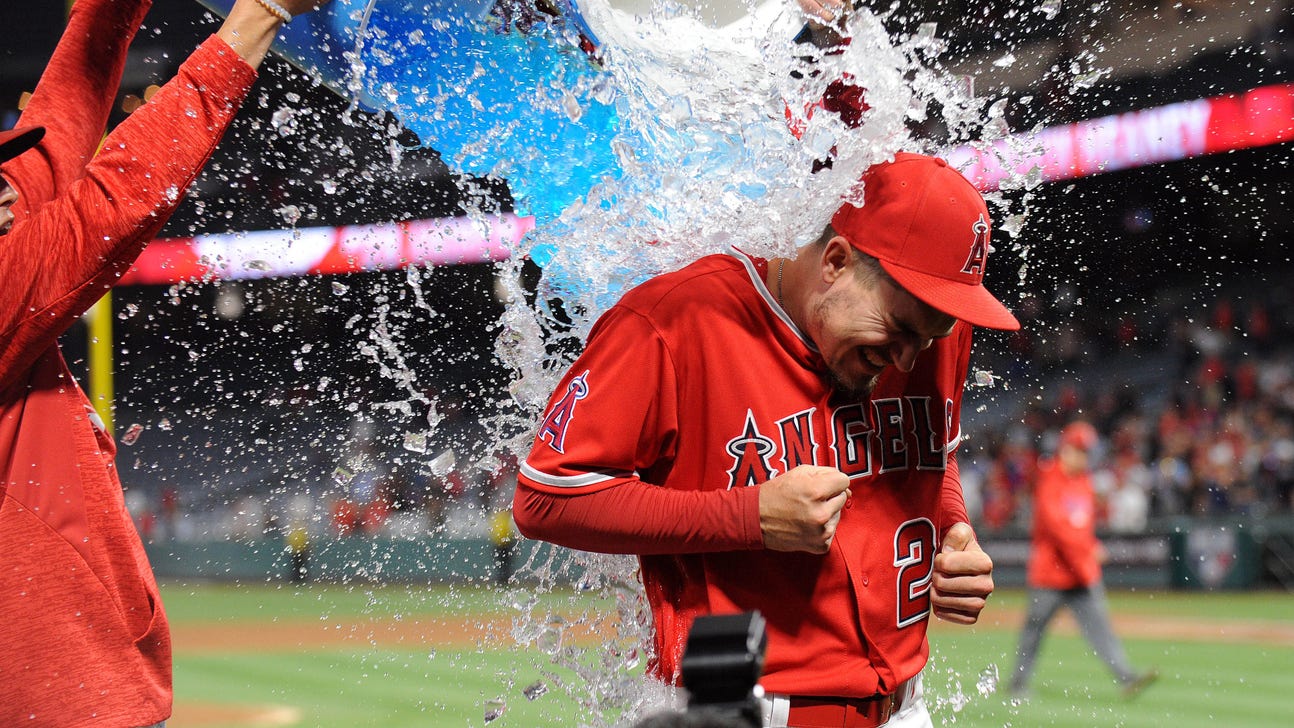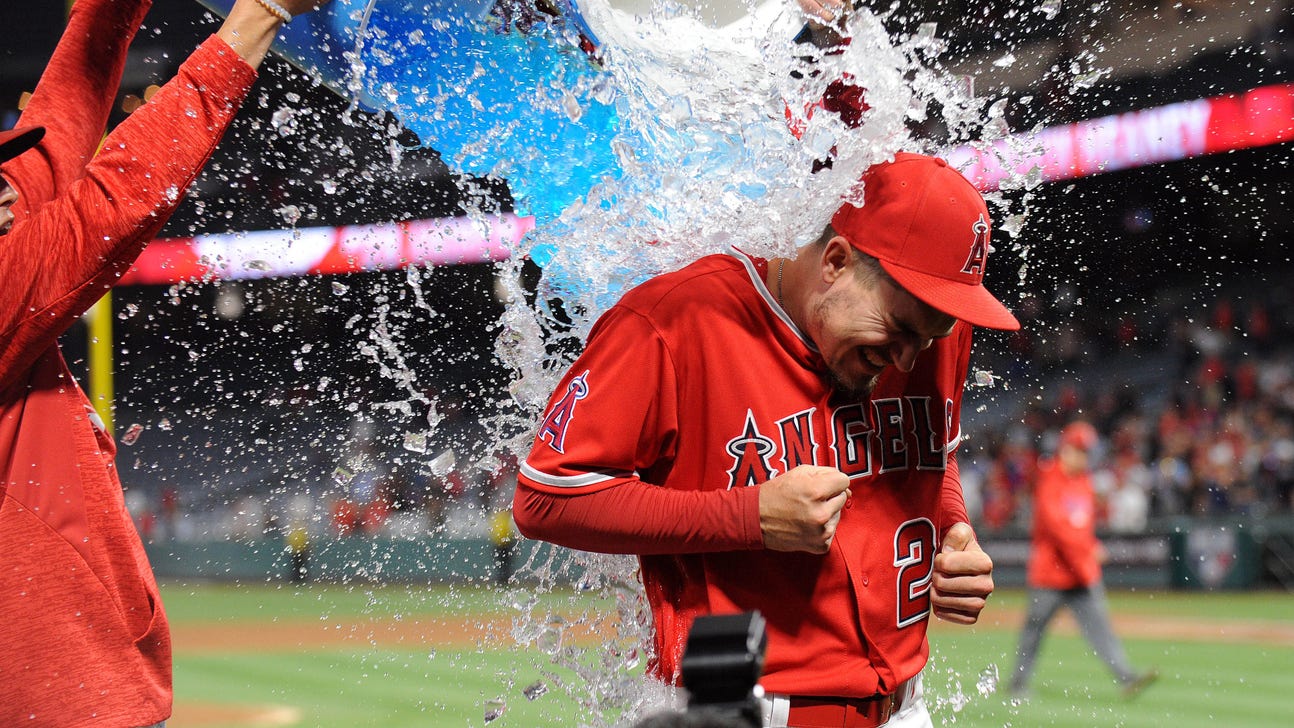 Kansas City Royals
Royals can't solve Angels' starter in 1-0 loss
Published
Jun. 6, 2018 9:58 a.m. ET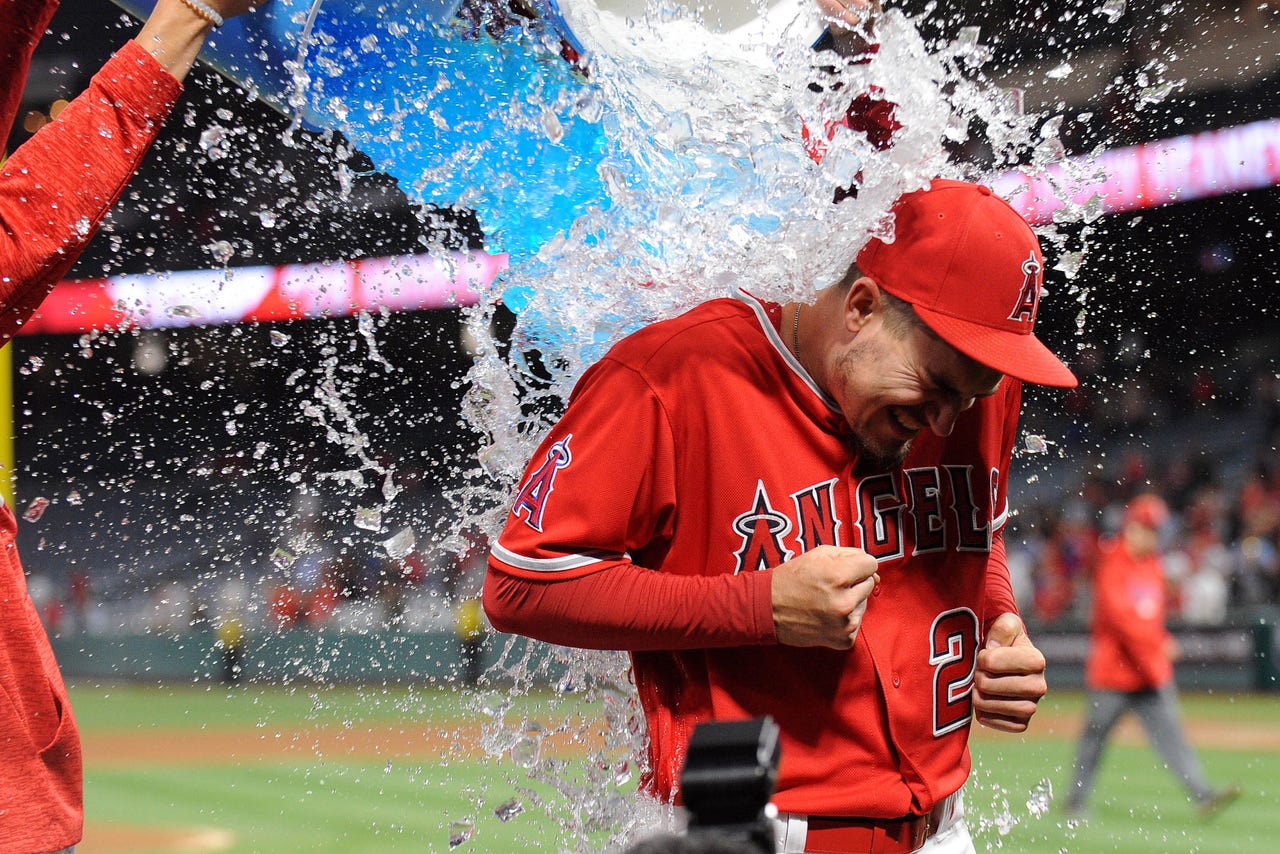 Andrew Heaney pitched a one-hitter on his 27th birthday to lead the Angels to a 1-0 win over the Royals.
ANAHEIM, Calif. -- Andrew Heaney's day started with the gift of an electric bike he was driving around the stadium and a card from his mom for his 27th birthday.

The day got even better. Heaney pitched a one-hitter to lead the Los Angeles Angels to a 1-0 win over the Kansas City Royals on Tuesday night.

Heaney allowed only a single to Hunter Dozier with one out in the fifth and needed 116 pitches to pitch his first complete game. He got all 27 outs, which was appropriate on his 27th birthday.

"That's the first time I've done it in pro ball at any point in time," Heaney said. "That was fun. You want to shake your catcher's hand and go shake hands with your teammates. It's a fun feeling. It's something I'll never forget and try to do it again."

Heaney credited a more consistent slider combined with his fastball to get him through the early part of the game and then started working in his changeup in the fourth inning to keep the Royals off balance.

He was set to celebrate with cheesecake made by his wife, Jordan. She used his mom's recipe. The cake was in the Angels' clubhouse, and he was set to eat some after interviews if there was any left, he said. After that, he planned to hang out with his wife and dogs and have more dessert, this time tres leches, also made by his wife.

The treats were well deserved after throwing such a gem.

Heaney (3-4) hit Jon Jay to start the game, then retired 13 consecutive batters.

"You can't say enough, just all his pitches and maintaining his stuff," Angels manager Mike Scioscia said. "Pitching with his back against the wall the whole game. His stuff in the ninth inning was as good as any time during the game, and that's a great sign."

The Angels, who have won four of their last five, scored their run when Michael Hermosillo was caught in a rundown trying to steal second base. Chris Young ran home from third to score the lone run of the game.

"It's a play, are you looking for it with two outs in the fifth inning? You're always looking for it with these guys," Royals manager Ned Yost said. "You always know it's a possibility. It was just a good play."

Heaney had thrown 105 pitches through eight innings. His 116 were the most in his career, yet he was still hitting 95 mph in the final frame.

https://twitter.com/FSKansasCity/status/1004207519307202560

"It was a very quick conversation," Scioscia said of whether Heaney would go back out for the ninth inning. "He was ready for it. He was ready for the challenge. He wanted it and finished it off well."

Heaney said there was no conversation. They asked if he was OK, and he said yeah.

"It was probably a little bit of adrenalin," Heaney said. "The crowd was going a little bit. It was exciting."

Brad Keller (1-2), making his second start, allowed just one run on five hits in 4.1 innings.

Albert Pujols was out of the lineup Tuesday for a day off. Shohei Ohtani wasn't in the lineup since he is pitching Wednesday and doesn't bat the day before or after his starts.

Justin Upton was 3-for-3, but it was difficult for the Angels to get much going.

"Get them across how you can, I guess," Heaney said. "Honestly, when I sit down, its like a human wall in front of me. I can't really see the game. I can just see the scoreboard and the outs."



FIRST-TIMERS

This was the first complete game, one-hitter for the Angels since Ervin Santana did it in 2012 against Arizona. ... Heaney is the first left-hander to throw a one-hit shutout since Chuck Finley did it in 1989 at Boston. ... Heaney is the first pitcher to throw a one-hit shutout on his birthday since the Cardinals' Vicente Palacios did it in 1994 in Houston. ... Heaney is the first Angel to throw a shutout on his birthday since Andy Messersmith did it on Aug. 6, 1971, against Minnesota.

TRAINER'S ROOM

Royals: INF Lucas Duda (right foot plantar fasciitis) participated in live batting practice Tuesday and took ground balls and ran. Ned Yost said he's "getting close."

Angels: INF Andrelton Simmons came out of the game with a sprained right ankle. Scioscia said he was being evaluated for an injury that happened going out to the field before the game.

UP NEXT

Royals: RHP Ian Kennedy (1-6, 6.08 ERA) is winless in his last six starts. His last victory came two months ago, on April 7. In his last start, he gave up eight runs on seven hits in three innings and the Royals lost to Oakland 16-0.

Angels: RHP Ohtani (4-1, 3.18) will make his fifth start at home, where he is 2-1 with a 2.35 ERA. The Angels are 6-2 when Ohtani starts.
---
---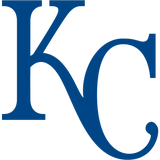 Get more from Kansas City Royals
Follow your favorites to get information about games, news and more
---