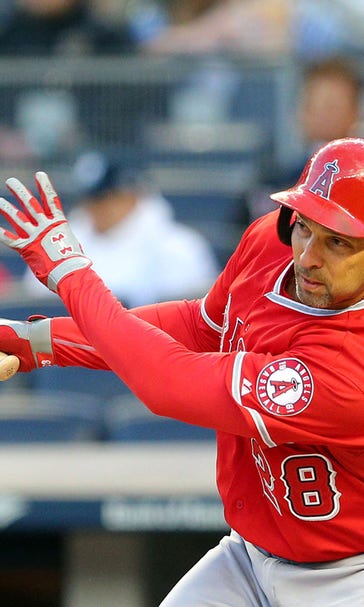 Royals bring back familiar face in Ibanez; DFA Maxwell, Ciriaco
BY foxsports • June 30, 2014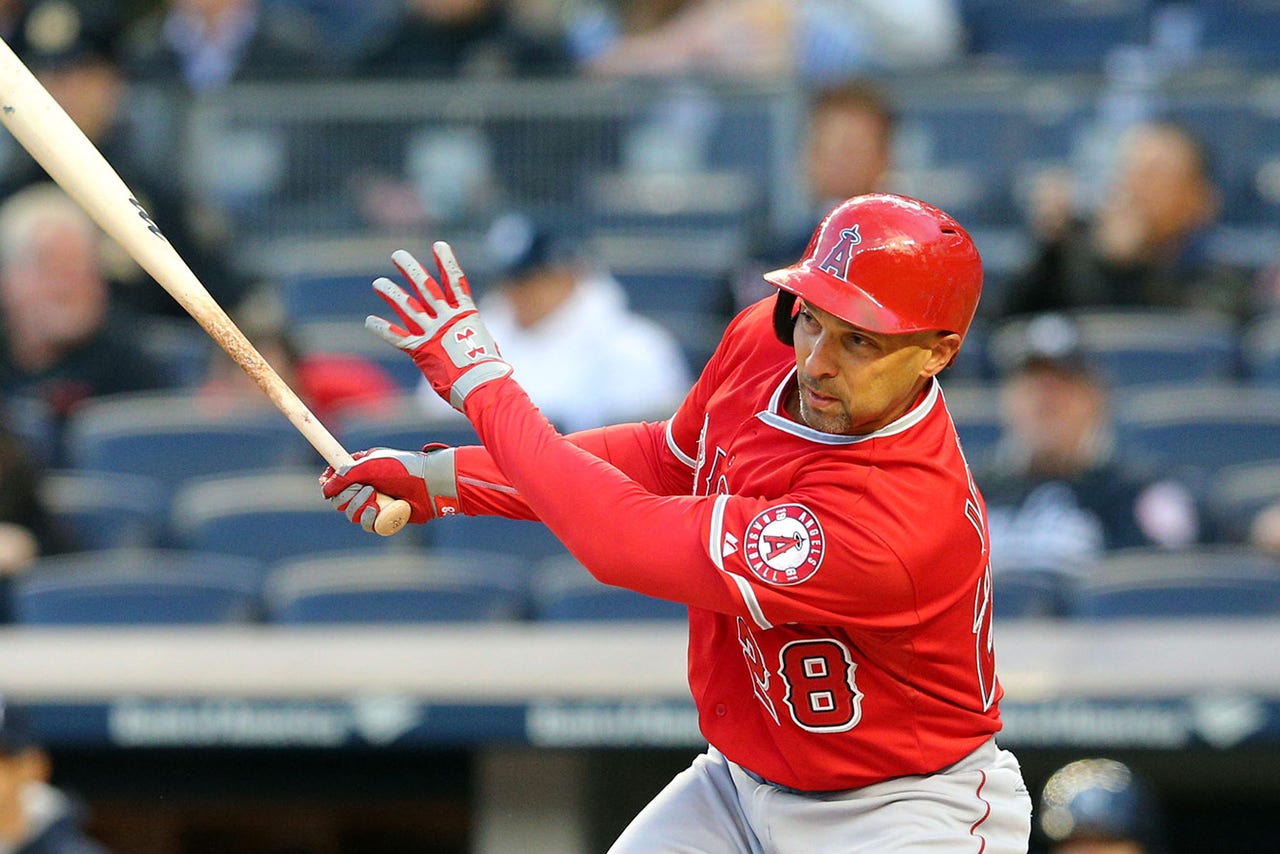 KANSAS CITY, Mo. -- Seeking to improve the Royals' bench, general manager Dayton Moore signed veteran Raul Ibanez, who resurrected his career in Kansas City, and called up utility infielder Christian Colon, the team's top pick in 2010.
Ibanez, 42, will give the Royals a veteran left-handed bat off the bench for now, as well as depth in right field, left field and even first base.
"He's a highly productive major-league player," Moore said by phone. "And he gives you a professional at bat."
To make room for Ibanez and Colon, the Royals designated for assignment outfielder Justin Maxwell and infielder Pedro Ciriaco, both of whom already have cleared waivers once this season.
"(Maxwell) is a talented player," Moore said. "There will be better days ahead for him."
Colon is 25 and was the fourth overall pick in 2010. He can play shortstop, second base and third base. He hit .296 in 74 games at Triple-A Omaha and had 14 steals.
"He's been steadily improving over the last year," Moore said. "We felt the time was right to get him up here and see if he can help our ballclub."
In 40 at bats, Maxwell was hitting just .150 with zero home runs and three RBI.
Maxwell had been platooning with Jarrod Dyson, but that platoon abruptly ended Sunday when Dyson started against a left-handed pitcher.
The addition of Ibanez does not set up a traditional platoon situation with Dyson, also a left-handed hitter. Nori Aoki, on the 15-day disabled list, also is a left-handed hitter.
But Moore said the abundance of left-handed hitting outfielders isn't a concern.
"We're only facing one or two left-handers on this (nine-game) trip," Moore said.
What role Aoki will have when he returns remains uncertain, especially now with Ibanez on the team.
"We have to worry about winning right now," Moore said.
Ibanez was granted his release from the Angels on June 21 and cleared waivers eventually. He played in 57 games with the Angels, hitting .157 with five doubles, three homers and 21 RBI.
Ibanez played with the Royals previously from 2001-2003. In 2002, he hit .294 with 24 homers and 103 RBI.
You can follow Jeffrey Flanagan on Twitter at @jflanagankc or email him at jeffreyflanagan6@gmail.com.
---