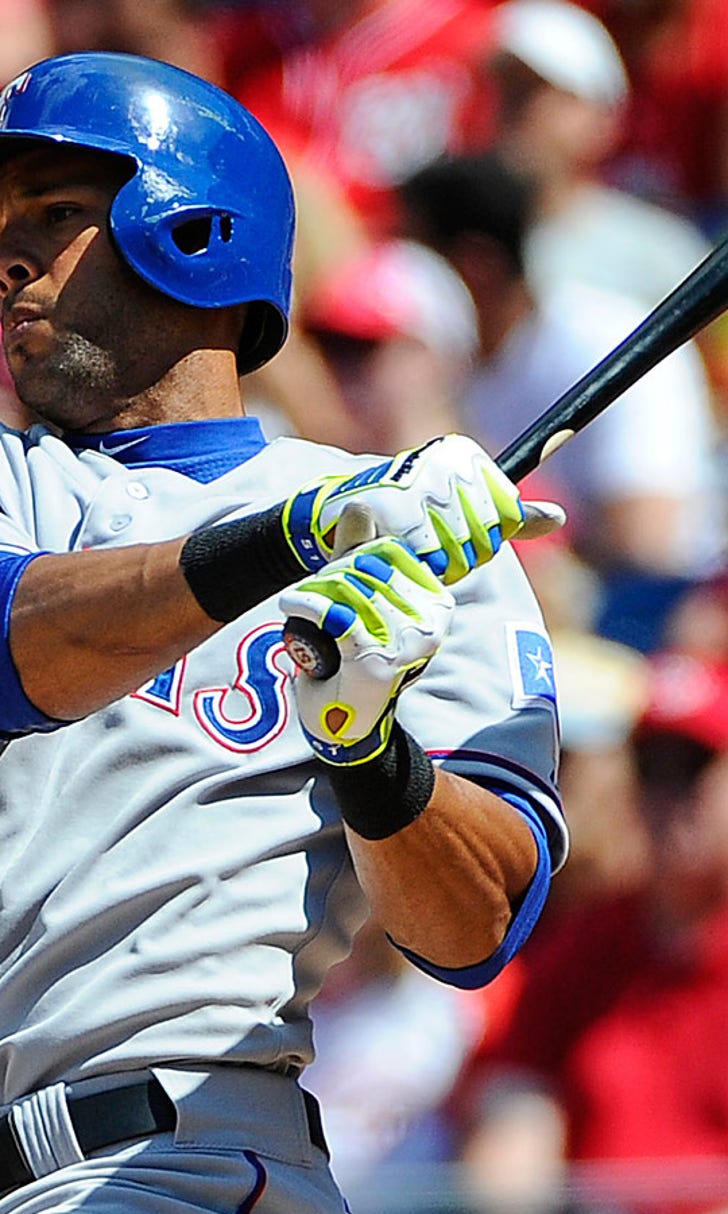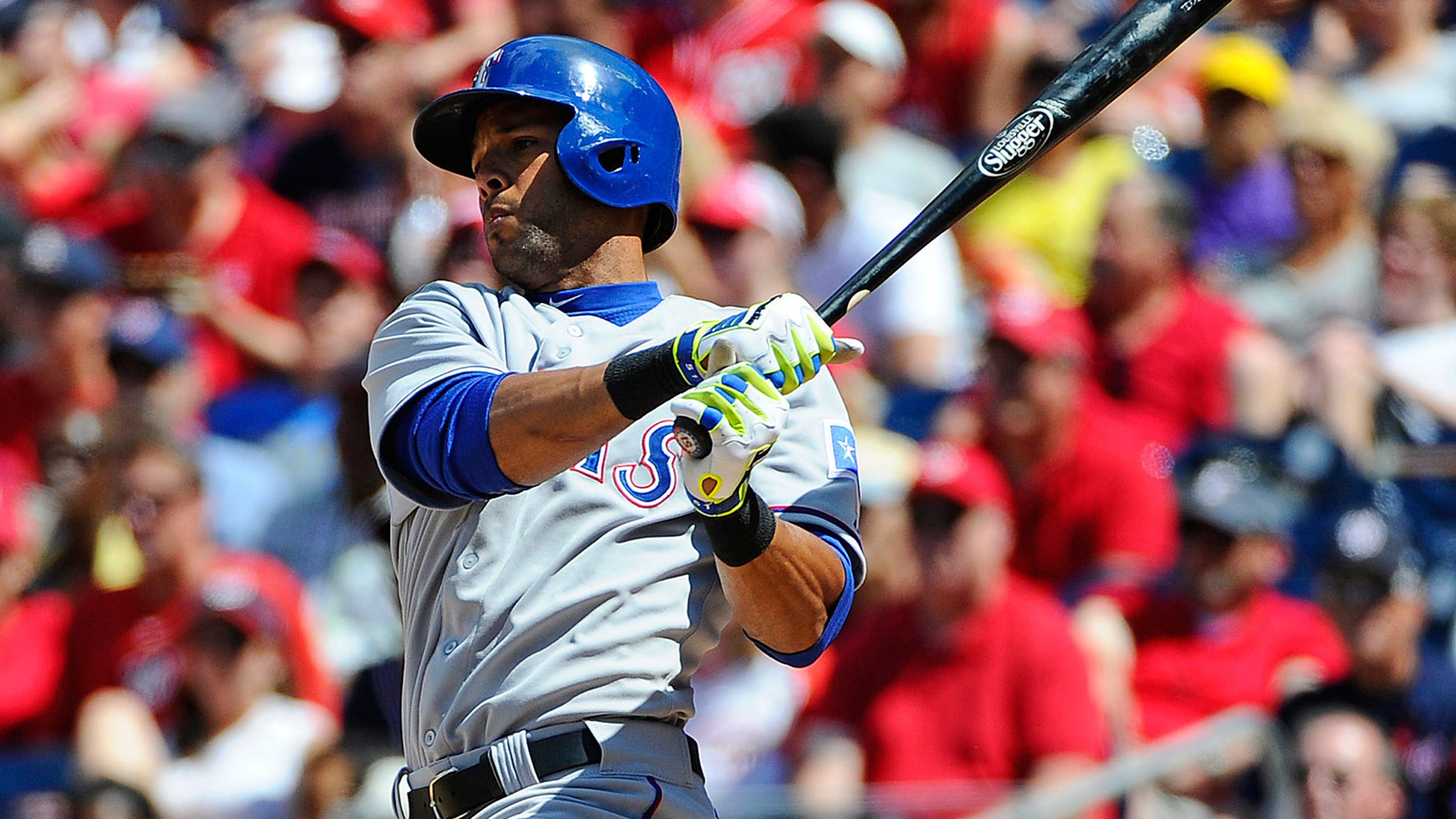 Royals banking on a healthy Rios for power boost in right field
BY foxsports • December 19, 2014
KANSAS CITY, Mo. -- New Royals right fielder Alex Rios wants to assure everyone he hasn't suddenly lost his power.
Rios' subpar 2014 season, in which he hit just four homers, seemed to be more of a product of a nagging thumb injury that at one point in August got infected enough that it required surgery.
Rios tried his best to persevere. But a once-promising season -- he led the league in hitting at .335 on June 10 for Texas -- crashed hard in the second half. Rios wound up at .280 with just four homers and 54 RBIs.
"I'm not going to make excuses," Rios said Friday at a press conference introducing him as a Royal.
"But as a hitter, a power hitter, one of your most valuable tools is your hands. It was difficult."
The power dip was startling considering he averaged 19 homers and 76 RBIs the previous four seasons.
And it wasn't just his power numbers that suffered. Two years ago, Rios stole 42 bases. Last year he had just 17.
Again, one could easily point to an injury -- a nagging ankle injury -- as the culprit.
The Royals and general manager Dayton Moore were not swayed by Rios' sagging numbers in 2014.
"We're very excited to get him," Moore said. "He's a guy that fits our ballpark and fits our team. He's got range in the outfield. He's athletic.
"He is a very good fit for us."
Moore also noted that he expected Rios to deliver 40-plus doubles next season -- and the new outfielder agreed.
"It's a big ballpark, but with it comes big gaps," Rios said. "That is where my power is, more gap to gap."
Once the Royals missed on signing Torii Hunter, who eventually went to the Twins, they targeted Rios and signed him to a one-year deal worth $11 million. Rios will get $9.5 million in 2015. The teams have a mutual option in 2016 for $12.5 million with a $1.5 million buyout.
"Alex is a guy we have admired for quite some time," Moore said.
Rios, too, has been eager to become a Royal after watching Kansas City advance to Game 7 of the World Series.
Rios, 33, has never been to the postseason.
"It's something as a player you want to achieve," he said. "I watched this team and I knew they had enough talent to do that.
"I'm looking forward to being part of that."
You can follow Jeffrey Flanagan on Twitter at @jflanagankc or email him at jeffreyflanagan6@gmail.com.
---