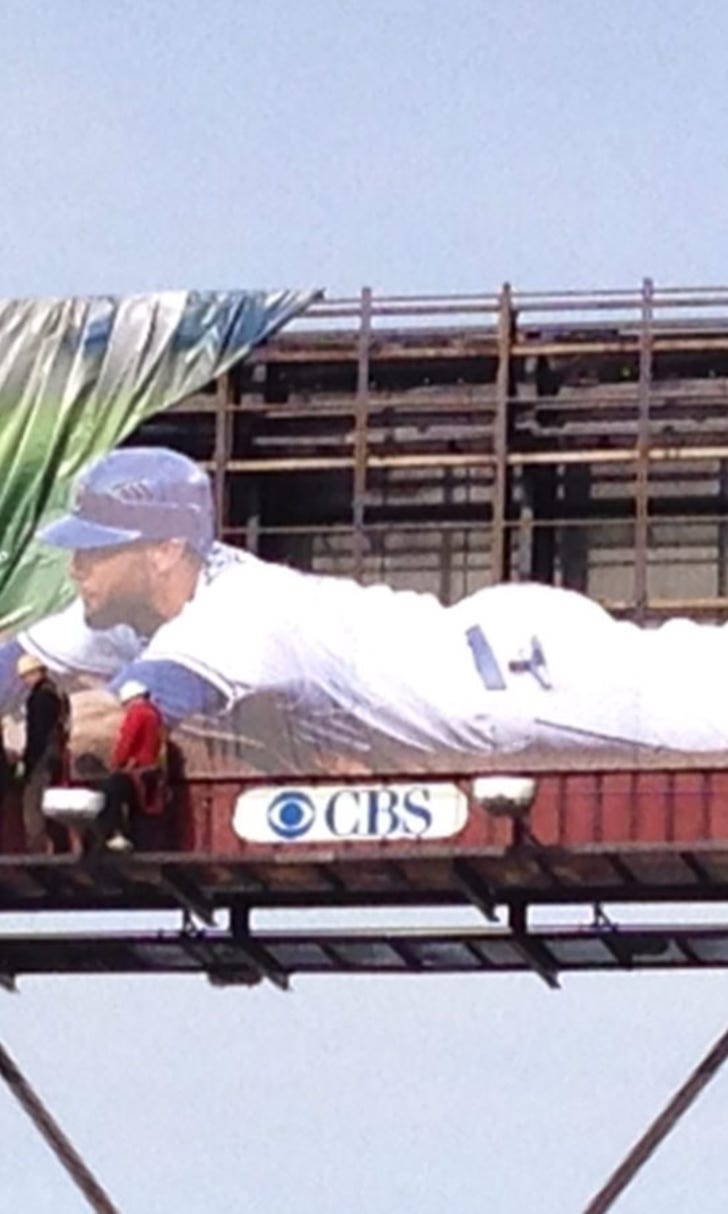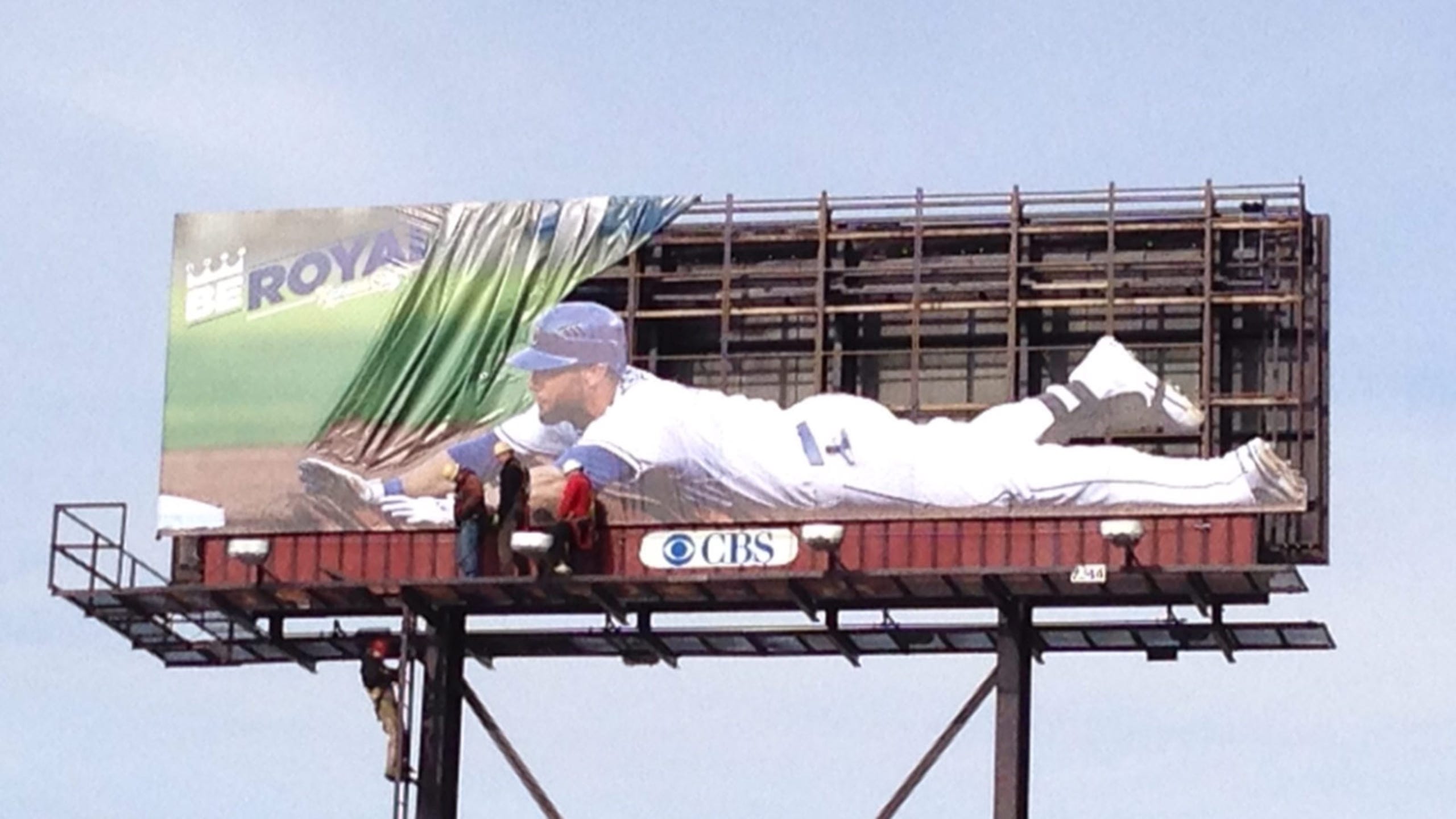 Royals, ad agency honored for 2014 Alex Gordon billboard
BY foxsports • June 12, 2015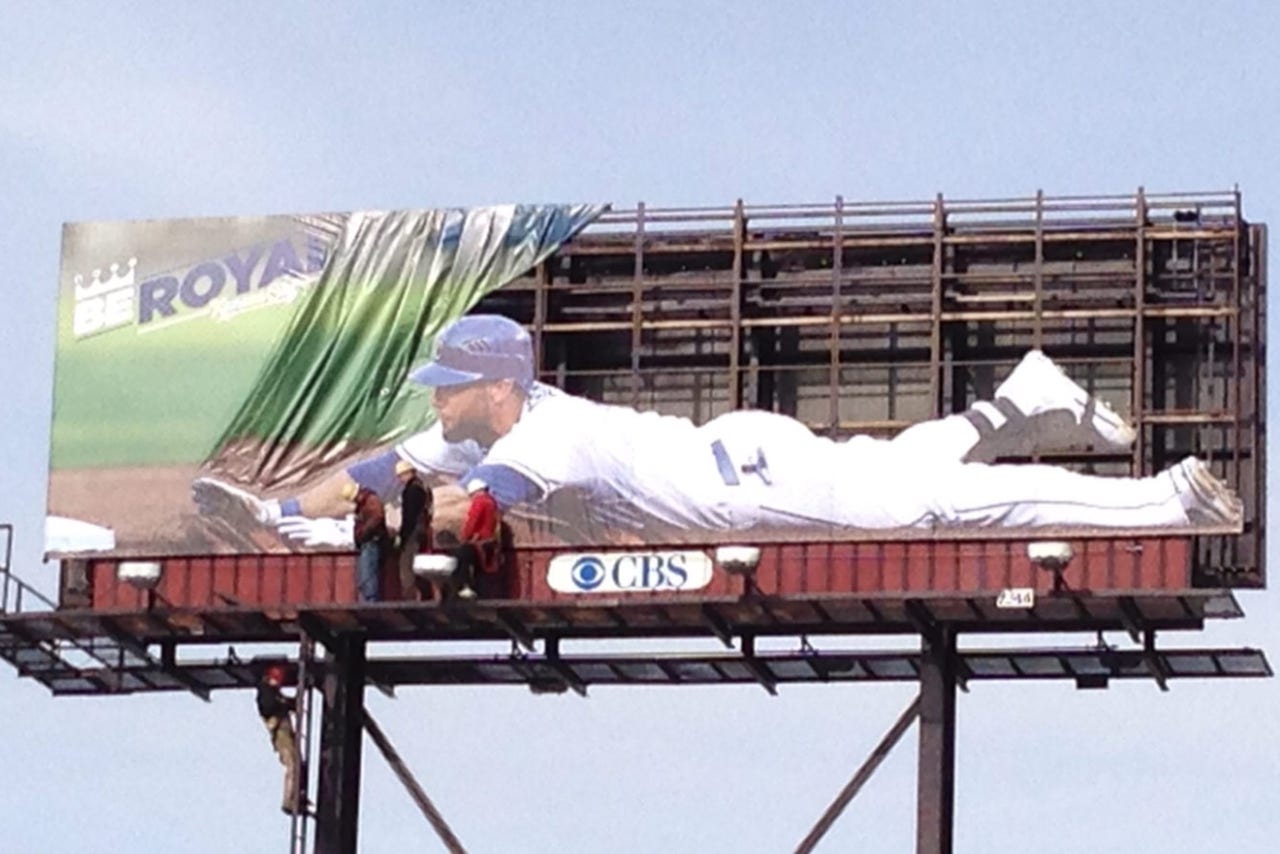 With seven Kansas City players currently leading the All-Star balloting at their respective positions, the Royals have proven themselves quite capable in the marketing department. And now comes an award that further enhances that reputation.
Remember the Alex Gordon billboard that trumpeted the Royals' 2014 season alongside I-35 near downtown Kansas City? Pretty cool, right? Seems some folks in the biz agreed.
Clio Sports, an international competition honoring creativity in sports advertising and marketing, gave the Royals and advertising agency Walz Tetrick a gold award -- the top prize -- in the "Out of Home, Teams -- Billboard" category.
Brad Zollars, the club's director of advertising and marketing, talked about the idea behind the billboard in February 2014.
"When you put on a Royals jersey, that means something," Zollars said. "It calls back to when the team was a perennial power. It means you're going to play with confidence. 'Be Royal' is a state of mind, a swagger."
Oh, did the Royals ever show that swagger in the months that followed.
---